Last Updated on January 30, 2022
In Cyberpunk, character creation is an important aspect of the game. It's what people see when they interact with you in cyberspace. To make a great character that reflects who you are and how you want others to perceive you, you need the right Cyberpunk character creator.
Whether you're looking to create the perfect dystopian protagonist or just want to have some fun, these three Cyberpunk character creators will do the trick.
What is the best Cyberpunk character creator?
Here is our list of the best cyberpunk character creators to create your own custom character:
If you're looking for detailed Cyberpunk character creators with high-quality results, then Fiverr is the best option.
The artists on this platform have a lot of experience creating these characters and know how to make them look unique and exciting. You just have to decide on the specifics of your character, including the hairstyle, clothing choice, and overall appearance.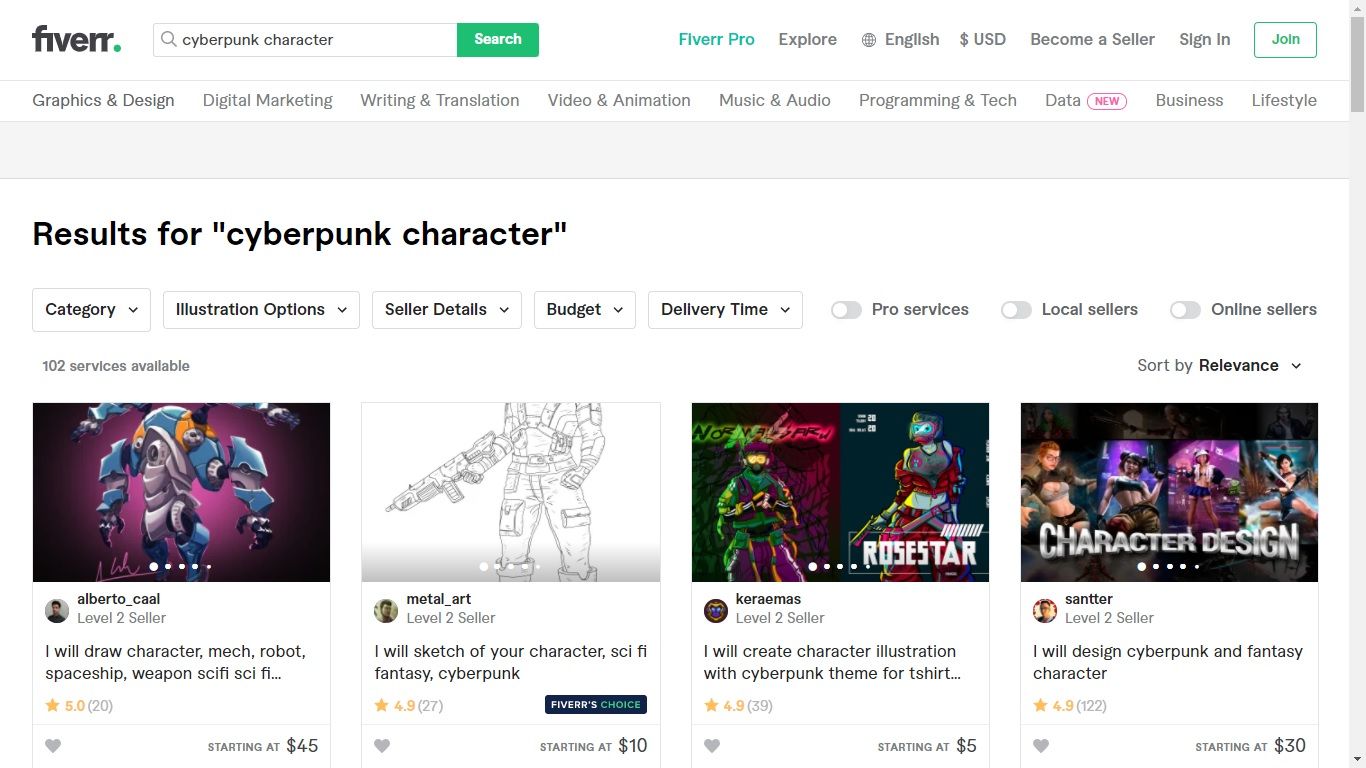 How to get a Cyberpunk character creator using Fiverr
Step 1: Go to the Fiverr website and type "Cyberpunk character" into the search bar.
Step 2: Review the different artists who offer this service and choose the one you like. Be sure to read their reviews and make sure to view their portfolios.
You can get a Cyberpunk character creator on Fiverr to create realistic and detailed characters for you in a jpg or png HD file for only $30. You can also choose more expensive options for higher quality and additional features.
Step 3: Once you've chosen an artist, send them a message and let them know what you're looking for. Include the specifics such as character name, gender, clothing style, and any other details you want to be included in your Cyberpunk character.
Step 4: Agree on the pricing and wait for your Cyberpunk character to be created.
Step 5: Your Cyberpunk character will be ready for download once completed.
What I like about Fiverr
– Lots of artists to choose from with different styles
– Detailed Cyberpunk characters with high-quality results
2. Ready Player Me
Ready Player Me is not only for character creation or realistic avatar creation. Thanks to the viral Reddit post prior to the release of Cyberpunk, this site is getting a lot of attention. Ready Player Me focuses on the game industry, and they have a wide range of selection for character creation.
How to get a Cyberpunk character creator using Ready Player Me
Step 1: There is a dedicated address for the Cyberpunk character creator, which is https://readyplayer.me/cyberpunk, so visit this address.
Step 2: Click on the "Create Your Avatar" button to begin your character creation process.
Step 3: Select the body type of your character. You can even upload an image or take a photo if you want to be more specific with the kind of look you're going for or use one from their avatar options as a reference.
Step 4: Take your time to choose the outfit for your Cyberpunk character. Ready Player Me offers many options, including t-shirts, jeans, pants, and even dresses that you can select from to create a unique look.
Step 5: Click Next, and you will be asked to sign up, but this is optional.
Step 6: You're done! Ready Player Me will generate a Cyberpunk character for you that's ready to use.
What I like about Ready Player Me
– Customization options are limitless
– Wide variety of character choices
3. Cyberpunk Character Creator
Perhaps the most direct and detailed Cyberpunk character creator is the creation system of Cyberpunk 2077 itself. Cyberpunk 2077's character creator is very in-depth, letting you customize almost everything about your character. You can choose between different presets or create a completely custom look for them. There are also tons of options for stats and abilities so that you can make the perfect cyberpunk hero (or villain).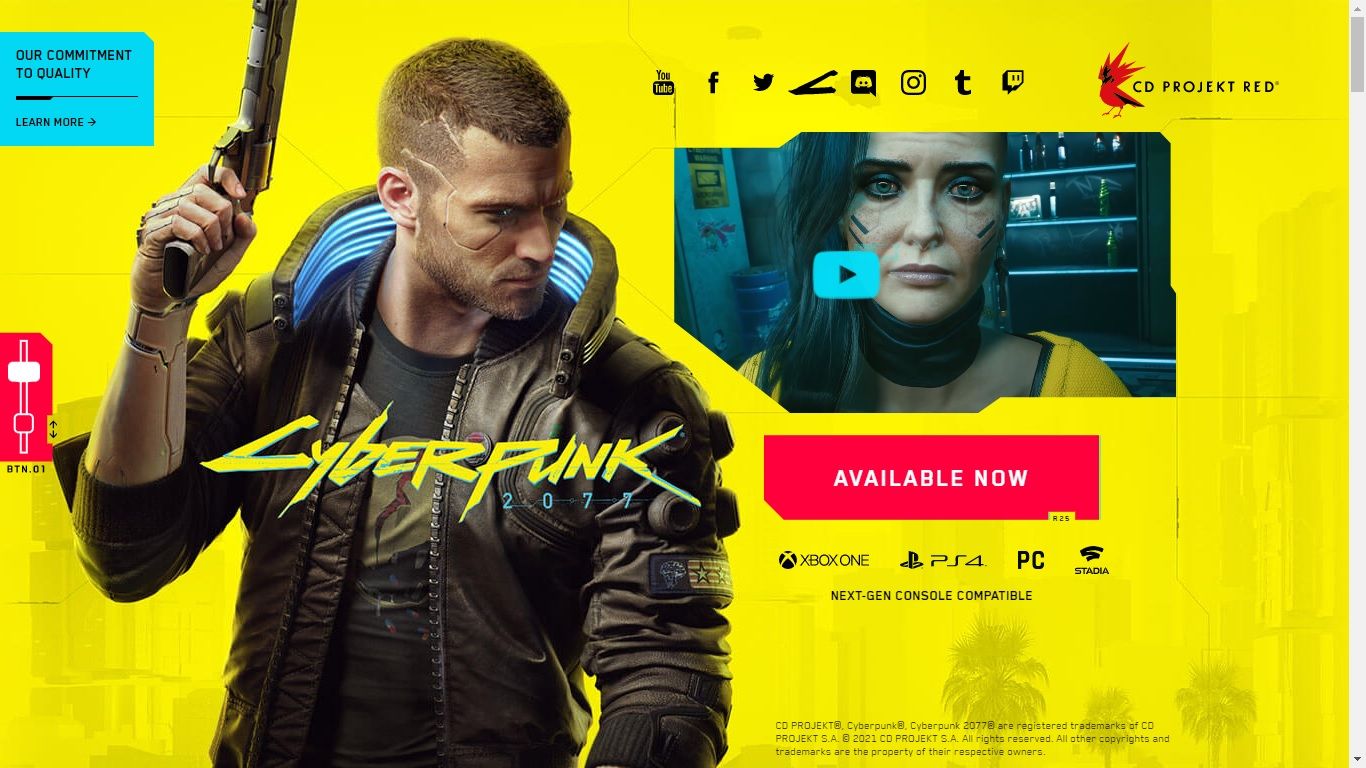 How to get a Cyberpunk character creator using Cyberpunk 2077
Step 1: Startup the game and click on "Character Creator."
Step 2: You will see a wide range of options to customize the character like his body type, lifepath, appearance, and attributes. You can edit everything from his background to the clothes he wears and the cyberware implanted in him.
Step 3: Take your time customizing your character until you're happy with how he looks.
Step 4: Preview your character and save it.
What I like about the Cyberpunk character creator using Cyberpunk 2077
– Realistic and detailed results are possible due to the nature of being created by the developers of Cyberpunk 2077
– You can test out your character before you start playing to get a feel for how it will look in the game
Can you create a cyberpunk avatar?
A full body cyberpunk-style avatar can be created using Ready Player Me. One of its best features is to upload your photo, and then this will use that image to create a game-like character in full body. This is entirely customizable to your liking, giving you the ability to generate any Cyberpunk character you want.
On the other hand, you can request your Cyberpunk character creator on Fiverr to create a full body character for you. You'll need to provide them with a photo, and they will take care of the rest. The artist will design a Cyberpunk character that is full body and to your liking.