Last Updated on December 24, 2022
A Certified Public Accountant (CPA) is an expert financial advisor who helps a business improve by tracking its income and expenses. The top role of a CPA is to help you reach your financial objectives. However, the service can be expensive at times.
Luckily, we have the perfect solution for you after extensive research. The best option for you is to get online virtual CPA services for your financial needs. It will offer you the same experience as a human advisor. The only difference is that it is more affordable.
If you are looking for the best online CPA services, you've come to the right place. Here is everything you need to know about them.
What Are The Best Online CPA Services?
Following are the top five online CPA services that will help you reach your financial goals while saving both time and money:
Fiverr – Best For Extensive Online CPA Services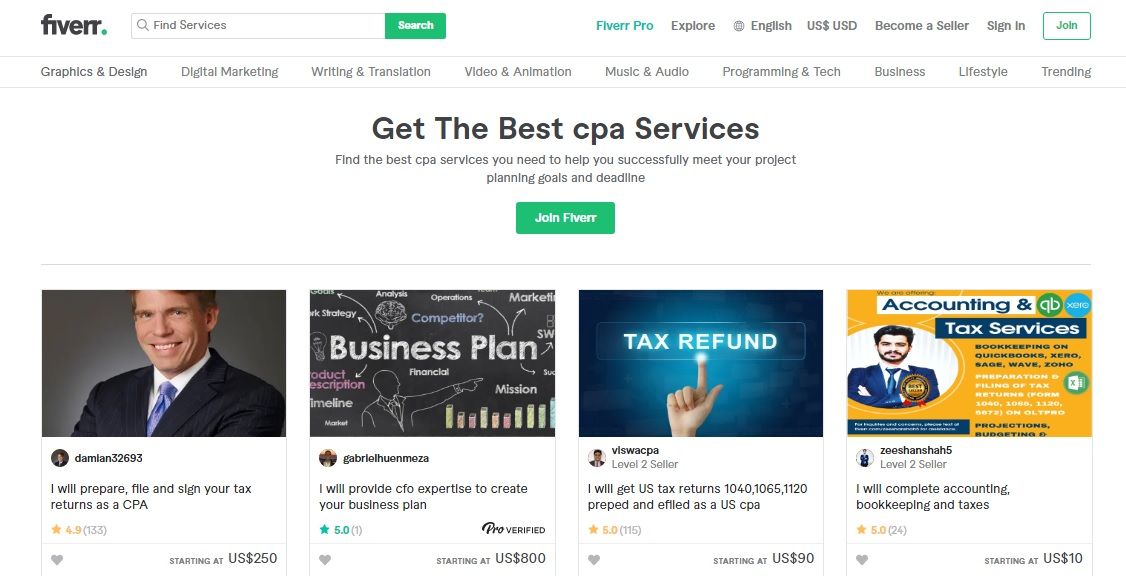 Fiverr is the top platform for getting the best online CPA services. Its top feature is that it is a marketplace with sellers from all over. This means you can hire human accountants instead of automated software.
The top feature of Fiverr is that you can connect with various people offering online CPA services. You can hire a seller that meets your budget and needs. A key thing to note is that you can get the service for one task, such as tax return or consistent bookkeeping.
Another top thing about Fiverr is that it has one of the best rates on the market. Here are some other benefits of Fiverr to help you make a wise decision:
The lowest price on Fiverr is $5
Multiple revisions
Sellers specializing in various accounting categories
The best part is that you don't have to pay anything to sign up on Fiverr. You only have to pay the seller for its online CPA services.
Upwork – Best For Various Skilled Accountants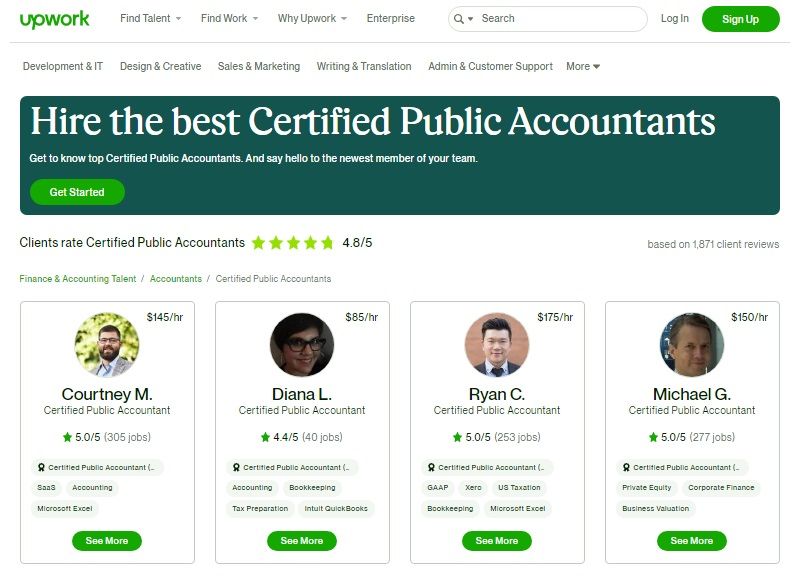 Upwork is another marketplace like Fiverr but has some key differences. For example, you can connect with multiple professional accountants on this platform. They will offer you various services such as bookkeeping, tax returns, and much more.
One of the key features that allow Upwork to stand out is that it enables you to put up a job posting. This means that you will be pitching to freelancers about what service you want. The primary purpose of this is so that you can get targeted online CPA services.
Besides that, the posting option allows you to negotiate the prices and terms of the service. There are many other benefits of using Upwork, too, such as:
Hiring specialists from all over
Pay for what you get
Prices go as low as $13
So you should save your time by checking out sellers on Upwork.
QuickBooks – Best CPA Service For Multiple Organizations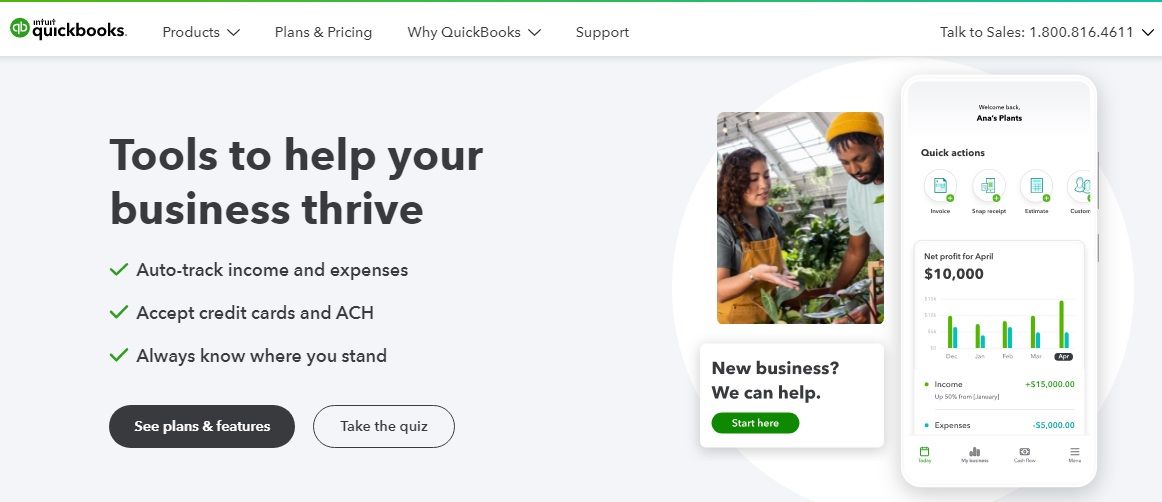 QuickBooks is one of the best online CPA services on the market. A key feature of this software is that it is automated to help you reach your financial goals. Not only that, but the software has three versions you can opt for.
QuickBooks Online can work on a browser, so you can use it on various devices. It is the top option for small businesses as the features are limited. Besides that, QuickBooks Premier is for small to mid-sized companies. This software also has an edition for nonprofits.
Lastly, QuickBooks Enterprise is the top finance tracking service for large businesses. Here are the key features and benefits of this online CPA software:
Suitable for all types of businesses
Simplifies tax return process
Enables you to track income and expenses
If you are interested in an excellent online CPA software, look no further than QuickBooks.
Bench – Best For Comprehensive Bookkeeping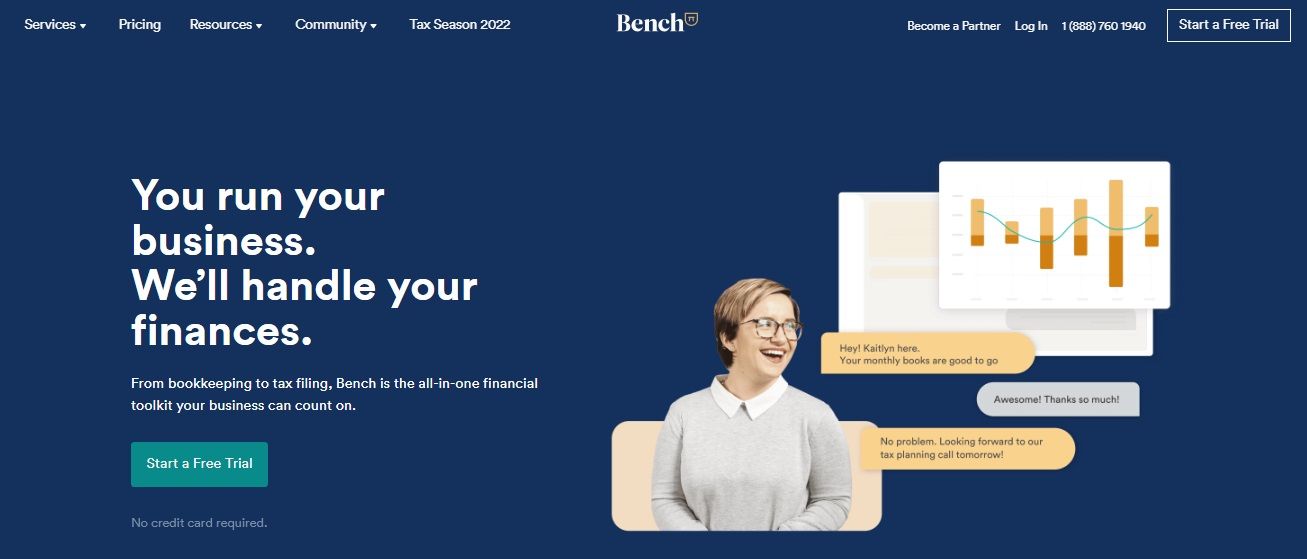 Bench is one of the top online CPA services that specialize in the bookkeeping category. It offers a simple yet comprehensive solution to various companies. The best part is that it also has a human touch to it.
This software will prepare you for everything, including tax returns. This program's add-on will also automatically file your taxes to save time. You can enjoy high flexibility when using Bench as your online CPA service.
Bench is primarily designed to help small businesses, but some large companies also use it. Here are the key benefits that make it appealing for reaching your financial goals:
Devoted team and customer support
Categorized transactions
Offers multiple finance reports
Tax preparation is available as an add-on
Merritt Bookkeeping – Best For Affordable Online CPA Services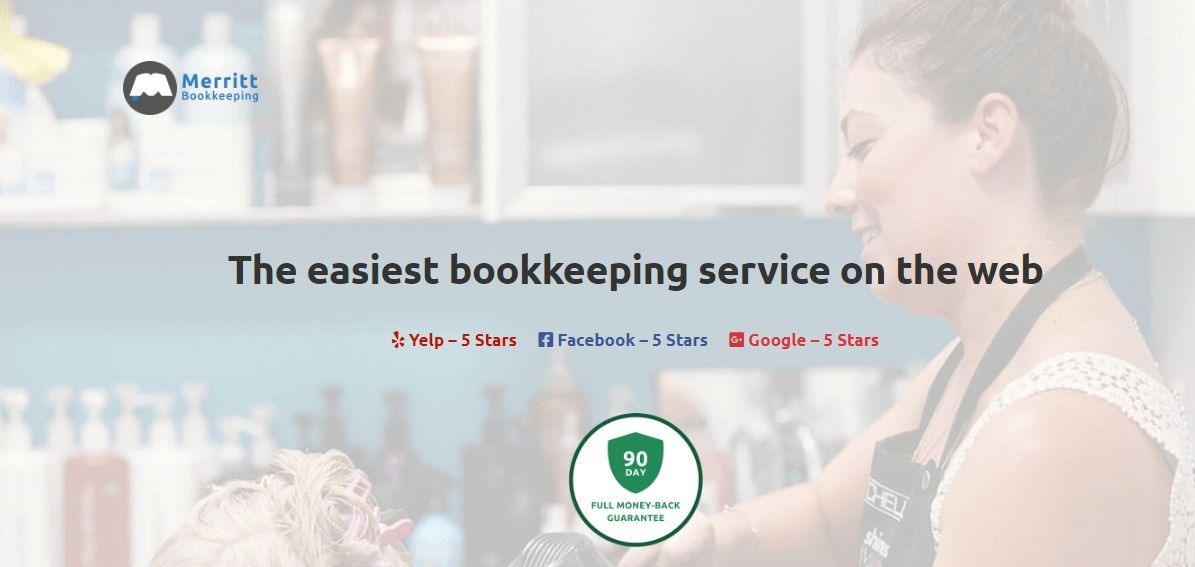 Are you looking for one of the affordable online CPA services on the market? If so, you should consider getting Merritt Bookkeeping. It was founded in 2010, and it offers various basic financial services.
Thus, this software is best for businesses that don't require comprehensive online CPA services. It is a simple tool that anyone can use without facing any issues. The best part is that it does not come with a learning curve, so beginners don't have to worry.
It is the top online CPA service for many people because of its multiple features. Here are the key benefits that will help you understand Merritt Bookkeeping better:
Simple CPA service features
Tax planning and filing
Offers a virtual CPA for additional help
Do you require a simple and affordable online CPA service? If so, check out Merritt Bookkeeping.
How Much Does A CPA Charge?
The price of a CPA differs depending on the services it is offering. Typically, an expert will charge you $30 per hour or more. This is why it is more cost-effective to hire online CPA services. You can get the same features at a lower price easily.
What Is A Virtual CPA?
A virtual CPA is a financial advisor that offers the same services as the standard accountant. For example, they will do bookkeeping, tax returns, and much more for you. The only difference is that a virtual CPA works remotely and is available outside the standard business hours.