Last Updated on September 4, 2022
The stock trading world is highly volatile and keeps on changing because of the market conditions and trends.
Recently, AI and bots are also changing the stock trading world because they make faster decisions. If you are a stock trader, you need to integrate AI into your trading strategies for the best results.
So, if you are looking for the best AI stock trading software in 2022, you have come to the right place. Here are the top ones you will love.
What is the best AI stock trading software?
Below you'd find our list of the best AI stock trading software to try this year:
1. TechTrader – Best overall AI stock trading software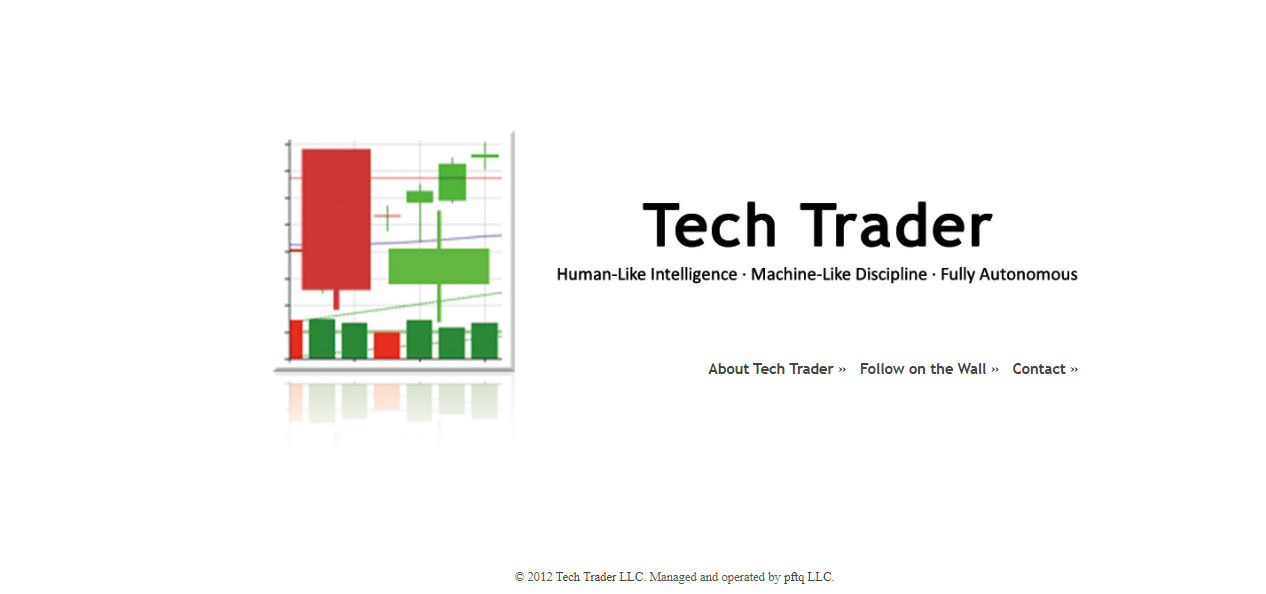 While you may think that AI stock trading software is new, TechTrader has been around for a decade now. That is why it is advanced software that will help you with stock trading. The best part about the software is the trading alert system.
The system offers insights that are incredibly helpful to swing traders. On the other hand, you can also use their chat room to take part in the latest discussions about stock trading. The software runs without any human intervention but takes a human approach towards markets.
2. Trade Ideas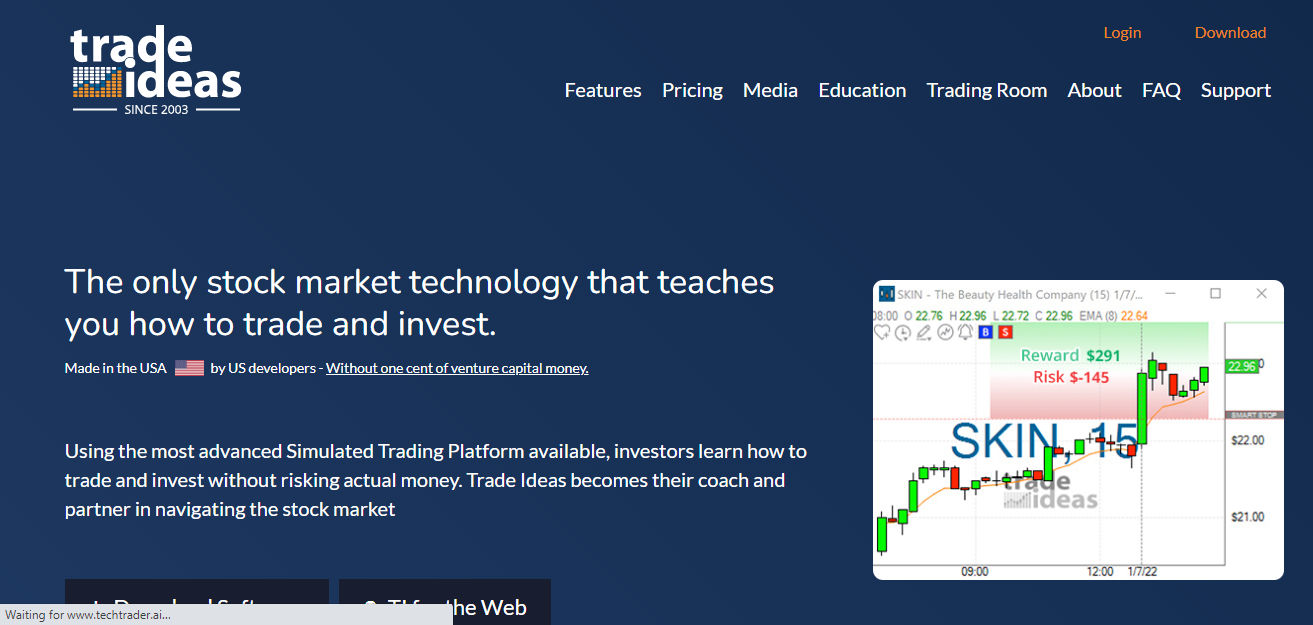 If you want the best AI stock trading software, it does not get better than Trade Ideas. The platform has been running since 2003 as it allows day traders to find various opportunities in the stock market. The name of the AI in Trade Ideas is Holly, and she will use endless algorithms to analyze and evaluate many stocks in the American market.
There are also three versions of Holly: Holly Grail, Holly NEO, and Holly 2.0. Holly Grail includes popular strategies for traders, such as engulfing, breakout, and many others. It is ideal for technical analysis in trading.
On the other hand, Holly NEO emphasizes stocks with a high volume, which is why it is ideal to use for event-driven trades. Finally, Holly 2.0 is the latest version, and she is ideal for all risk-taking traders as she creates unique strategies.
3. MetaStock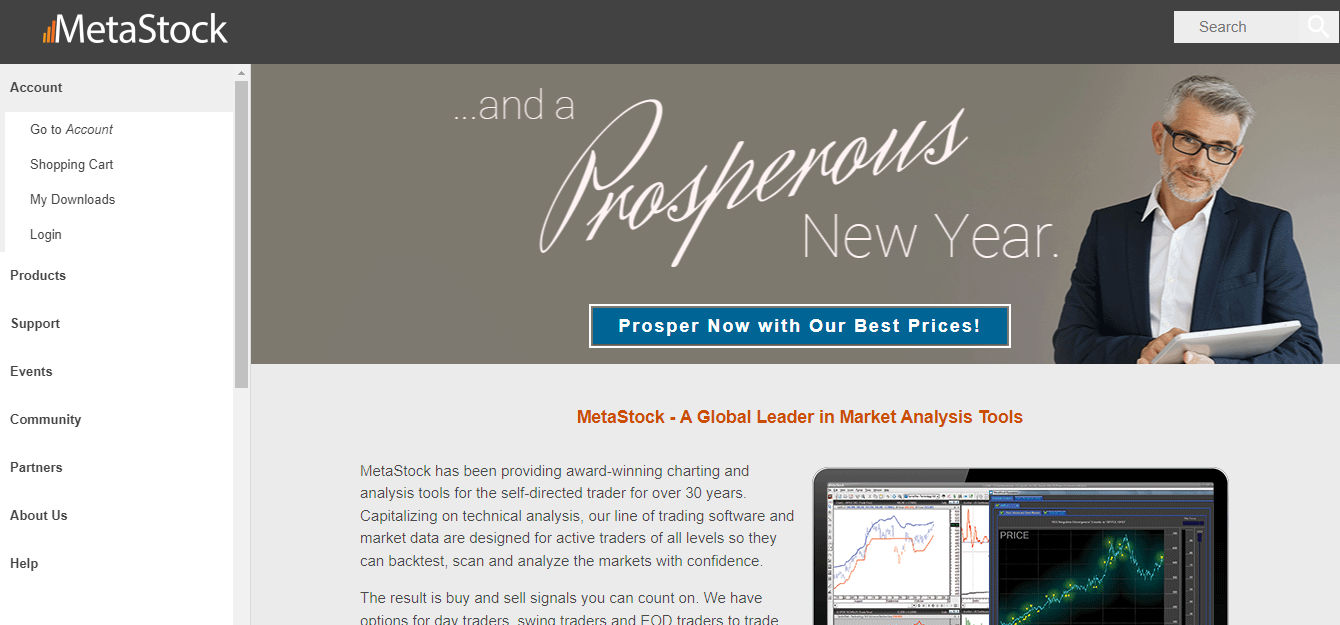 MetaStock is one of the best AI stock trading software that focuses on technical analysis and charting services. It offers more than six hundred unique indicators and charts for your ease. The platform allows you to chart stocks, indices, ETFs, currencies, bonds, and much more.
Another area of MetaStock that is fantastic is the Expert Advisors service. These are trading bots that help users understand technical analysis patterns and profit from them in no time. Keep in mind that while these algorithms are not advanced, you can also tweak them if you have coding knowledge.
MetaStock is the top service you must opt for if you want real-time stock trading news, indicators, and charts. It will allow you to understand the market better so you can make better decisions. Once you do, you can begin trading and making profits in no time.
4. Tickeron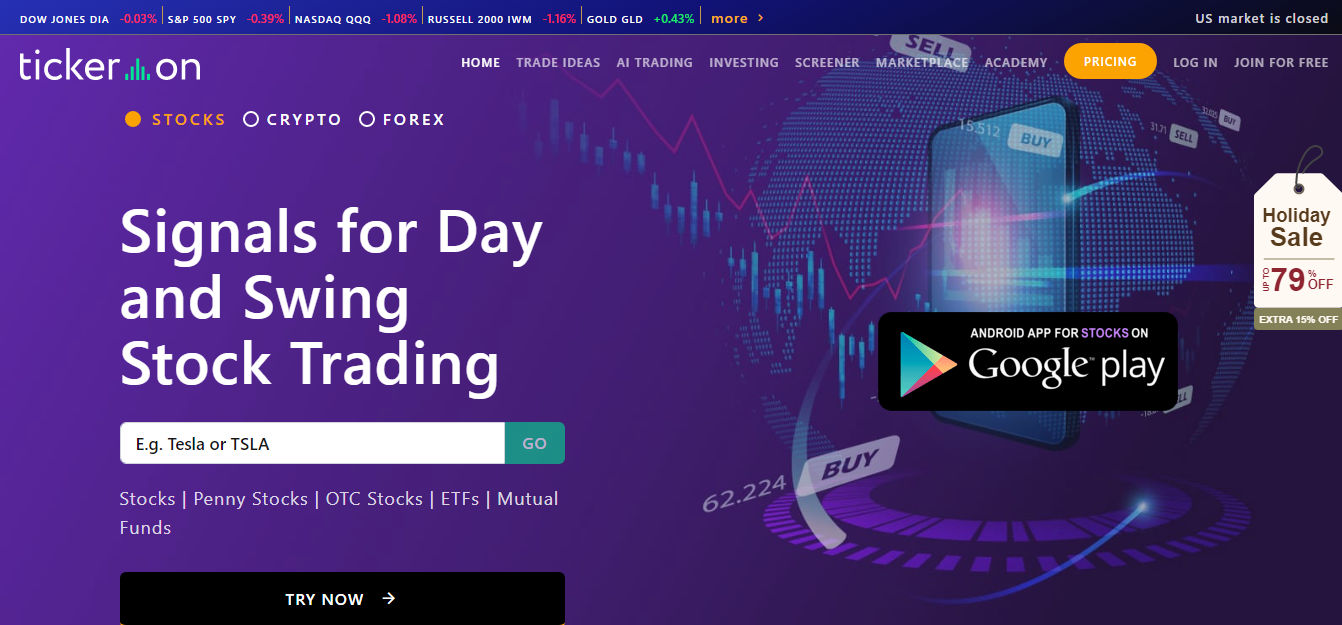 Tickeron is the best AI stock trading software that is similar to Trade Ideas. However, it will offer you a completely different user experience that you will not find anywhere else. The software includes dozens of AI bots for users to evaluate stocks in real-time and make excellent trading decisions.
You will also find many strategies such as Gap Trading, Trade Following, Swing Trading, Day Trader, and many others. You only have to select your trading style and subscribe to it in no time. The software also offers a detailed description of the performance of each of its bots.
You will love such transparency as it will allow you to make better decisions and check which bots you must use for your trading. Tickeron also offers an AI Real-Time Patterns function that will scan the market to detect trading patterns. These patterns can help you buy and sell the stocks immediately to make the most gains.
5. EquBot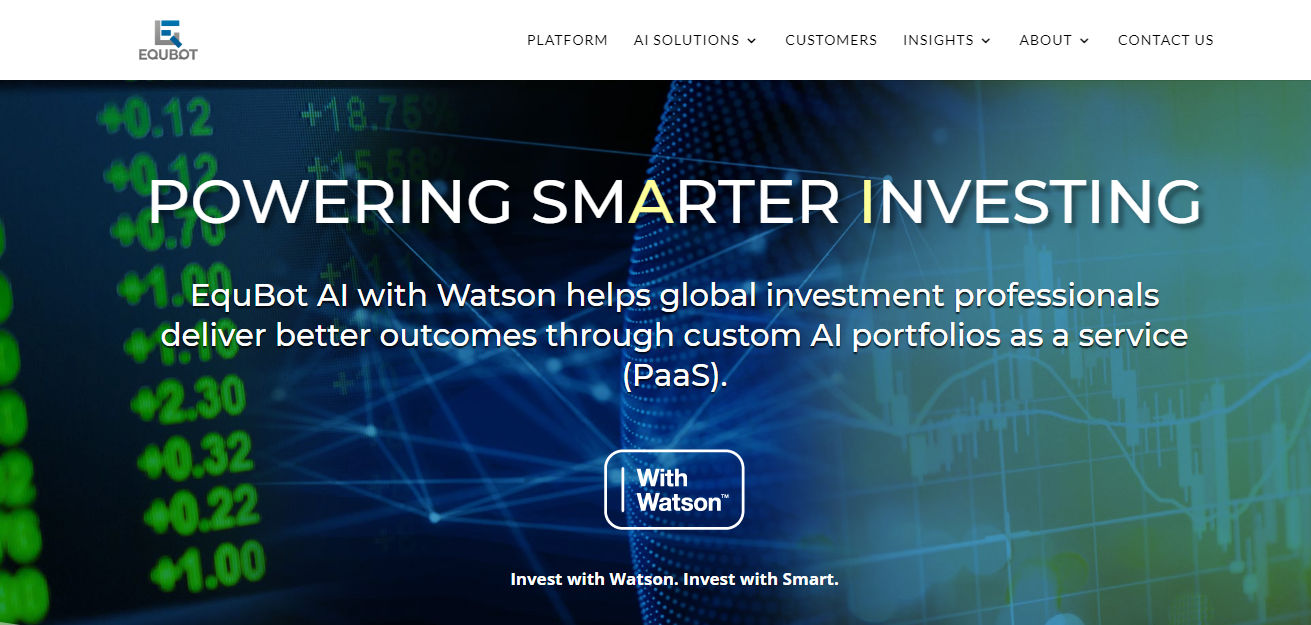 One of the best things about EquBot is that it is affiliated with IBM, and it combines data analysis from AI and ETFs. Because of this, you get a detailed analysis to make informed stock trading decisions in no time. That is why it is one of the best AI stock trading software.
Besides that, it does a random analysis of various stock trading news articles worldwide. So, it updates you with all the financial statements and analyses to help you make the right decisions. The software analyses over fifteen thousand trades in a day and makes over a hundred recommendations to traders.
EquBot also suggests entry and exit points, and the AI is powered by IBM Watson. So, if you want to have a complete understanding of the stock trading market to make excellent decisions, you must start using EquBot today.
6. TrendSpider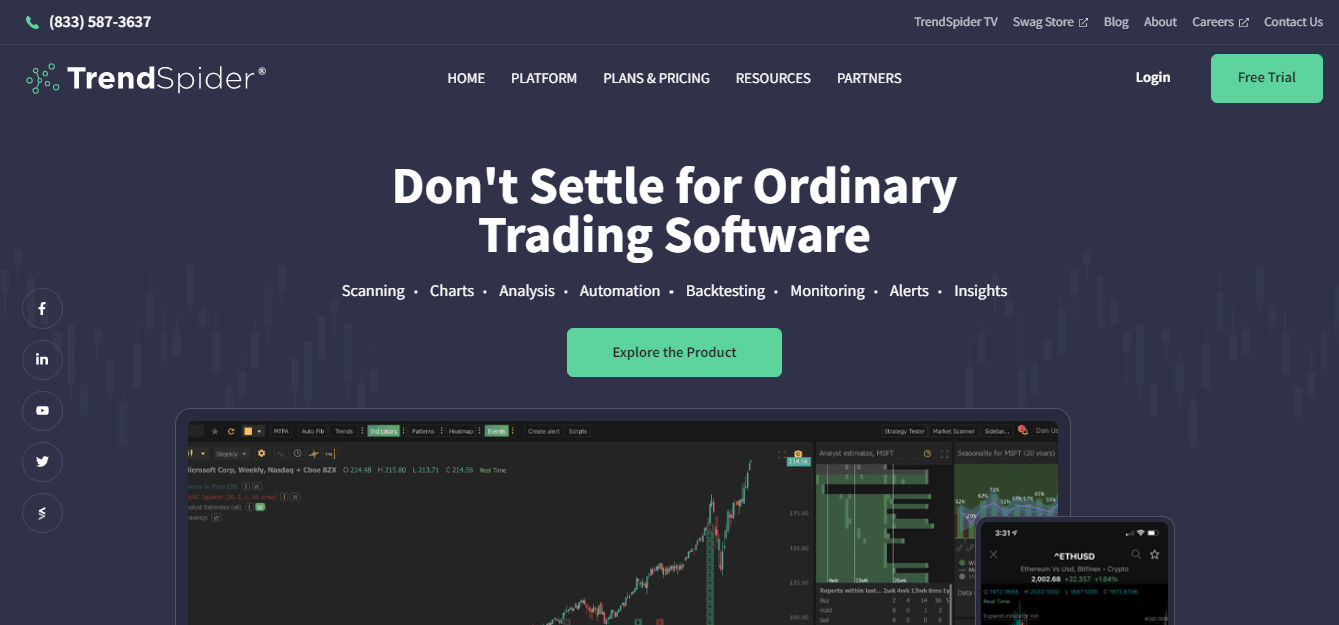 Finally, we have TrendSpider as the best AI stock trading software for users worldwide. It includes many machine learning features that will help ease all the analytical processes involved in making stock trading decisions. Keep in mind that you will still make your own decisions, but the TrendSpider AI will assist you in quickening the process.
Keep in mind that you will have to opt for pricing plans to use the service. TrendSpider offers a Premium Plan of $33 per month, Elite Plan of $65 per month, and Master $97 per month. You can also use the AI to form a stock trading strategy and then test it with data on the trading platform in no time.
Individual users can stick to the premium plan as they will get everything they need. The platform also comes with a learning curve as it will take you some time to get used to it.
Final Words
That was your complete guide to the best AI stock trading software for your needs. All the software is unique and will offer you something excellent. The one you choose will depend on your preferences and your stock trading needs.
Once you have the platform, you can begin making the right decisions and enhance your profits. So, what are you waiting for? Select the best AI stock trading software of your choice today and reap profits in no time.