Last Updated on December 22, 2021
Got a drawing idea in your mind that you'd like to turn into an actual image? Looking for a talented artist but can't find anyone who is capable of what you are looking for?
Well, we've got you covered!
In this article we would share with you our top 4 recommended drawing artists, and teach you how to commission your design tasks through them.
Who are the best custom drawing artists?
Below you'd find our list of the best drawing artists for hire:
1. ashtmjackson – The best and the most popular custom drawing artist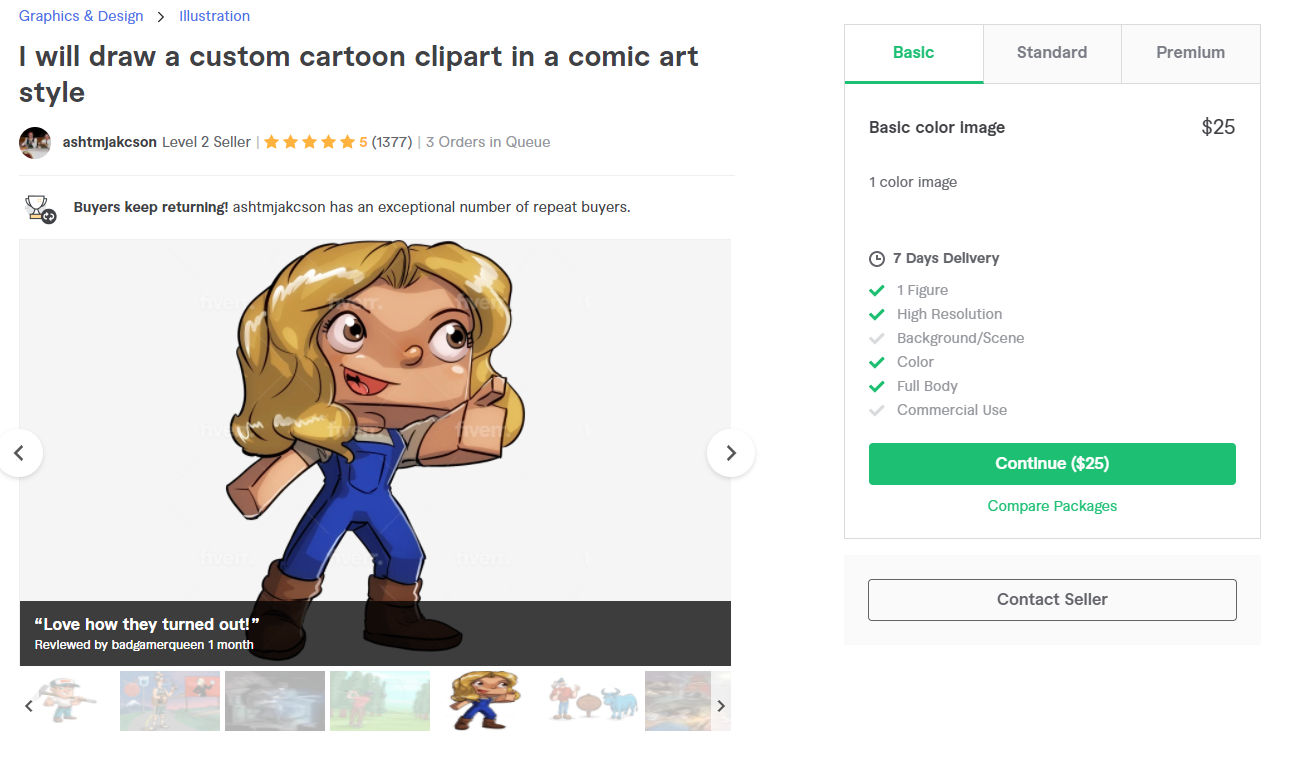 If you want your custom drawing commission art to be cartoonish in nature, astmjackson is the best artist for you to hire. Their style is unique and trademark, but you can definitely expect a great deal of versatility in their work. I personally love how every little bit is so well detailed in their work.
The reviewers absolutely love astmjackson's responsiveness and communication, and find the end result marvelous. This excellent custom drawing artist from the USA has maintained an average rating of 5 stars with about 1377 customers satisfied.
A Highlighted Review of the Gig:

Want to have an excellently made custom drawing for yourself? Check out ashtmjackson's custom drawing commission.
2. igor_lukyan – High quality custom tattoo drawing artist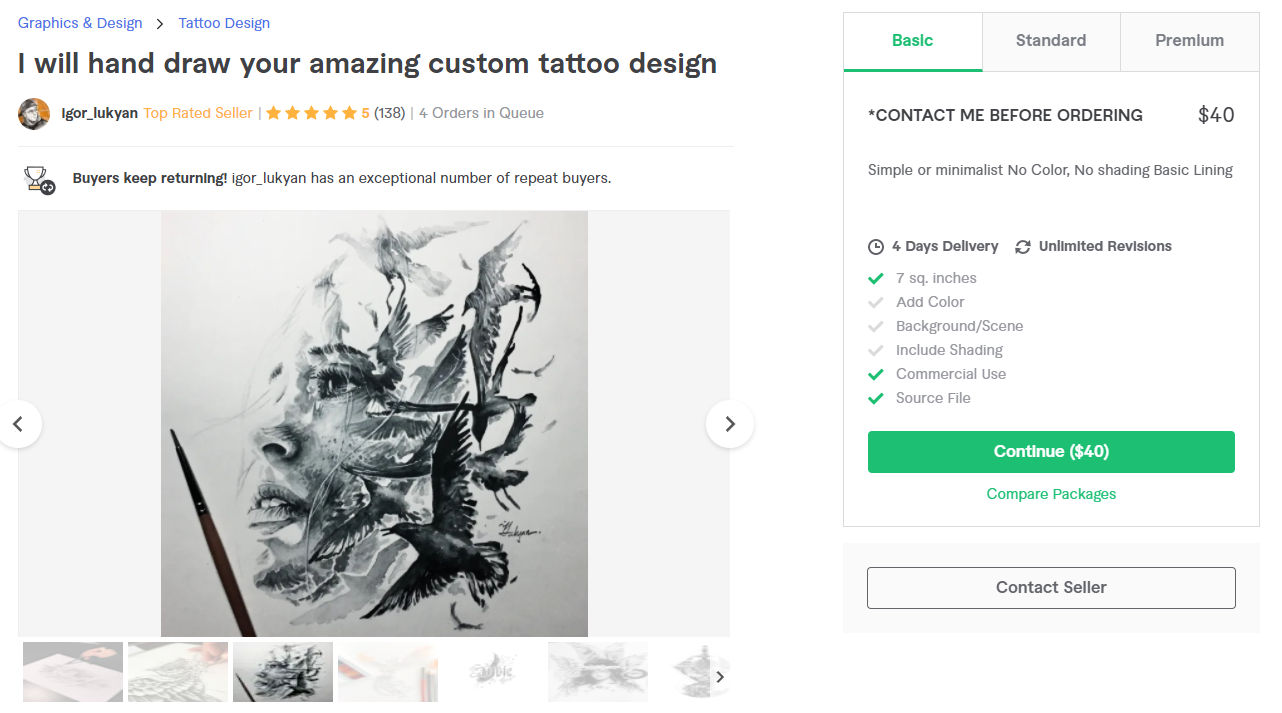 More of a different art style in this case, but why can't one use tattoo art for other means? This talented Ukrainian artist makes excellent hand-drawn tattoo art that is as professional as it gets.
If you want your custom drawing to be more detailed and full of hand-drawn shades, igor_lukyan is the perfect artist for your custom art commission. The reviewers praise this top rated seller on how even a tiny bit of the vision is enough for this artist to know in order to bring it to reality.
He's an artist with many regular customers due to his great work. His service stands at an average rating of 5 stars with 138 total ratings.
A Highlighted Review of the Gig:

Want to commission incredibly realistic tattoo-art drawings? The manga art commission of igor_lukyan has you covered.
3. holejohn – A highly rated and affordable drawing commission service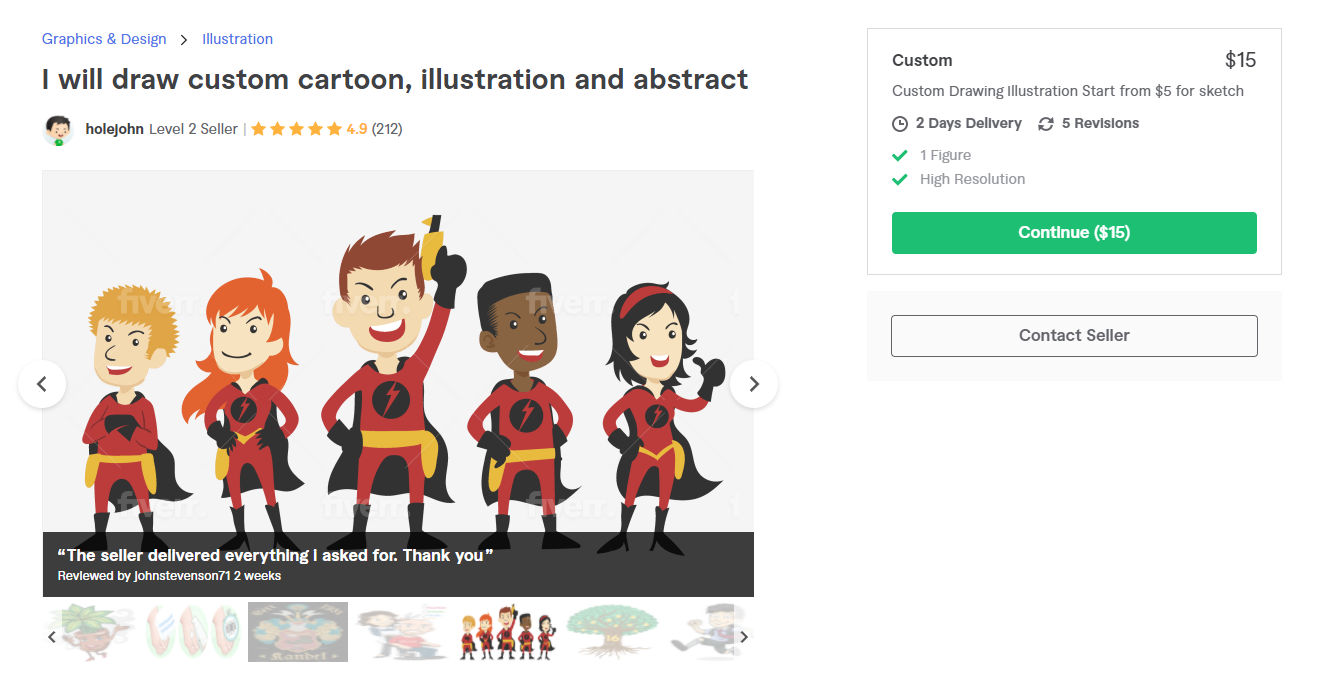 In case you want your custom drawing commission to be more professional and stock-looking for a presentation, holejohn is the perfect option, especially due to the affordability. This Indonesian artist will make digital custom drawings in wonderful quality, and deliver quickly. His service has an average rating of 4.9 stars with 212 total ratings.
A Highlighted Review of the Gig:

Want your custom drawing to look professional at an affordable rate? Try holejohn's gig.
4. poparthero – Best custom drawing artist for those seeking pop style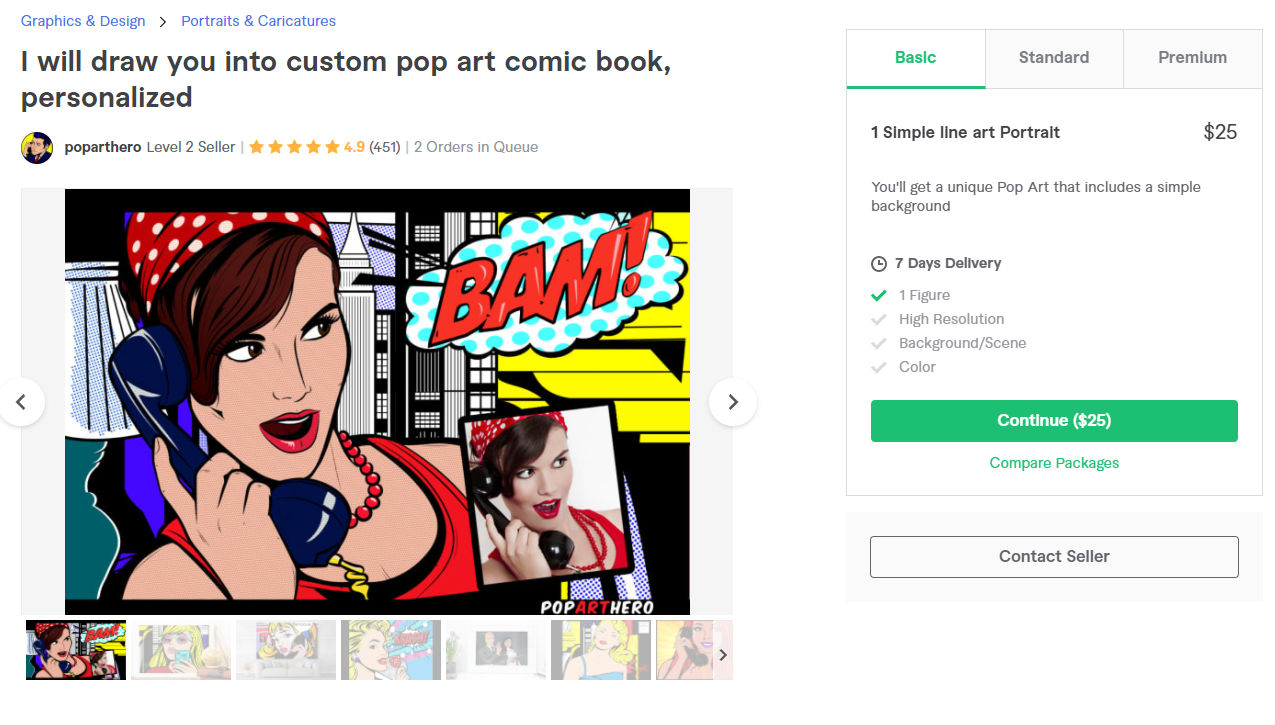 The artist poparthero is one of the bests on Fiverr if you want them to draw an illustration of an image in a pop style. His art is a great option for those who have more of a fictional ambition regarding the custom drawing. The reviewers praise how little detail he requires in order to achieve their idea perfectly.
A Highlighted Review of the Gig:

Want your manga to be artistically stylish? Try poparthero's service.
How much does it cost to commission a custom drawing?
The cost of a custom drawing commission depends on what you want in the drawing. You can get either a complete scenery drawn, or a human or animal figure (of which the quantity is important too), and additionally you can have human and animal characters drawn with a background, which will inevitably cost more.
With all taken into consideration, custom drawing commissions can cost between a price as low as $25 to a price as high as $200, depending on the kind of custom drawing that you want.