Last Updated on July 29, 2023
Looking to create a good looking Twitch overlay for your channel?
Searching for a talented designer but can't find anyone for the right budget?
Well, we've got you covered!
In this article we will share with you our top 4 recommended Twitch overlay artists, and teach you how to commission your design tasks through them.
Who are the best custom Twitch Overlay artists on Fiverr?
Below you'd find our list of the best Twitch overlay artists you can hire on Fiverr:
1. pookiezz (Top Rated Seller) – Fiverr's Choice and the best custom Twitch overlay artist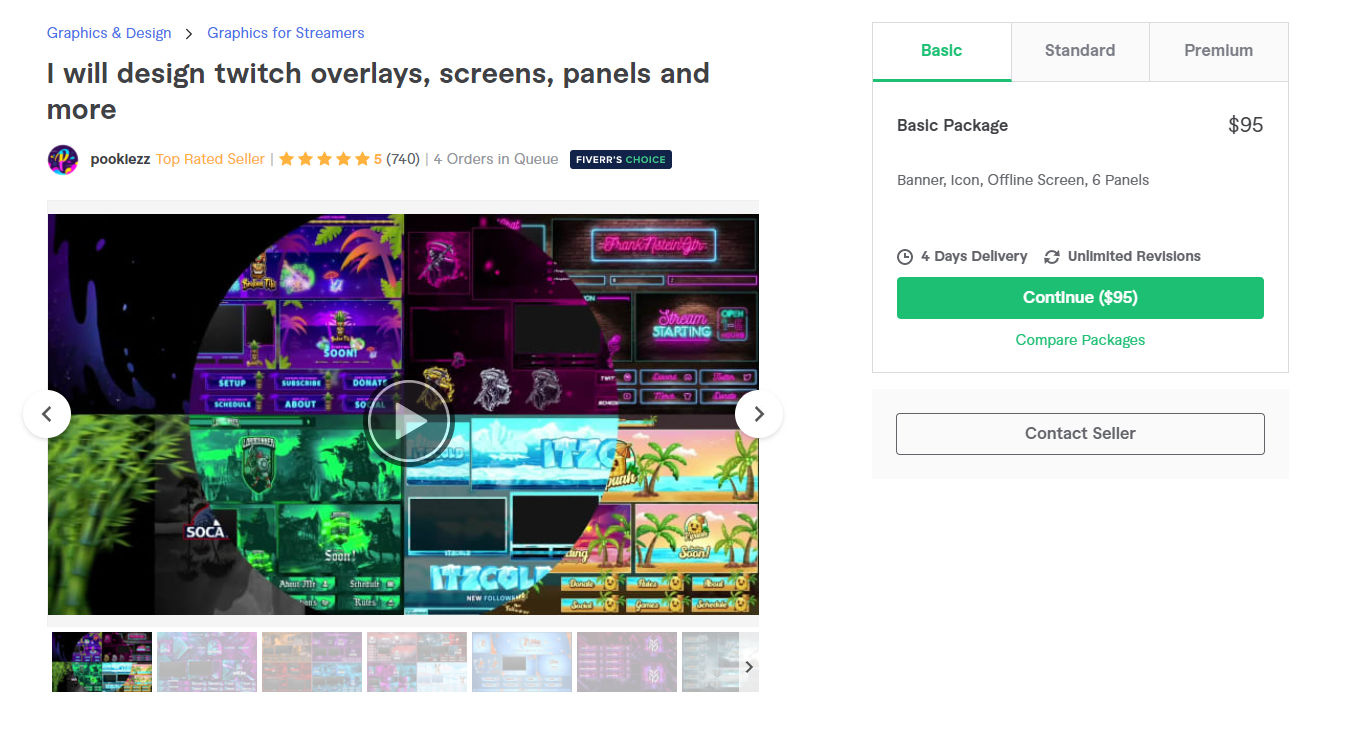 This commission artist from Israel makes the absolute best Twitch overlay designs.
The unique designs of Pookie are worth every penny. And despite being successful enough to be a Fiverr's Choice artist, she engages with her customers in communication regularly during the process, and is incredible at painting ideas.
Her Twitch overlay gig stands at a solid rating of 5 stars, with 740 total ratings.
A Highlighted Review of the Gig:

Want your Twitch overlays to be as excellent as it gets? Check out pookiezz's Twitch overlay commission.
2. shameem19990 – Top rated animated Twitch overlay designer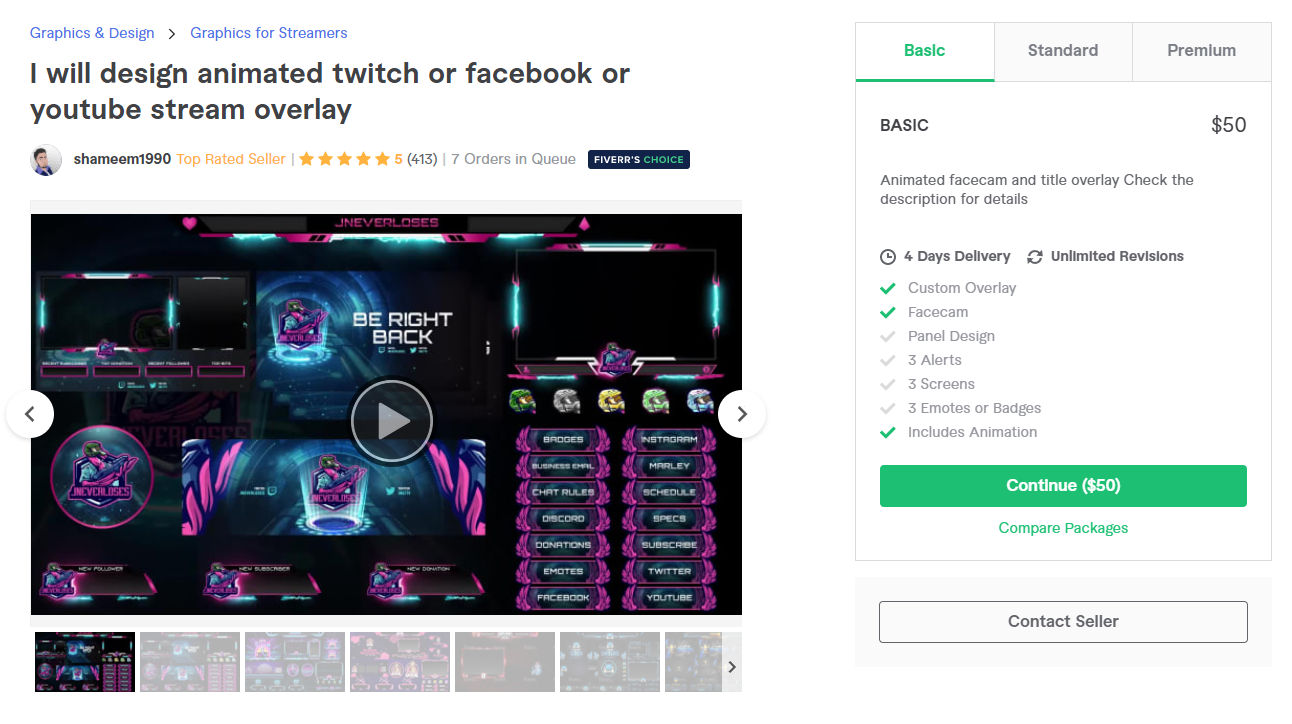 An incredibly talented and responsive Twitch overlay artist from Bangladesh who's a top rated Fiverr's Choice seller. His overlays are animated with great detail, and he's described as a seller who communicates with the customers throughout the service. His service stands at an average rating of 5 stars with 413 total ratings.
A Highlighted Review of the Gig:

Want to have brilliantly animated overlays for your Twitch channel? The Twitch overlay commission of shameem19990 has you covered.
3. ajoysahagd (Level 2 Seller) – Affordable Fiverr's choice animated Twitch overlay designer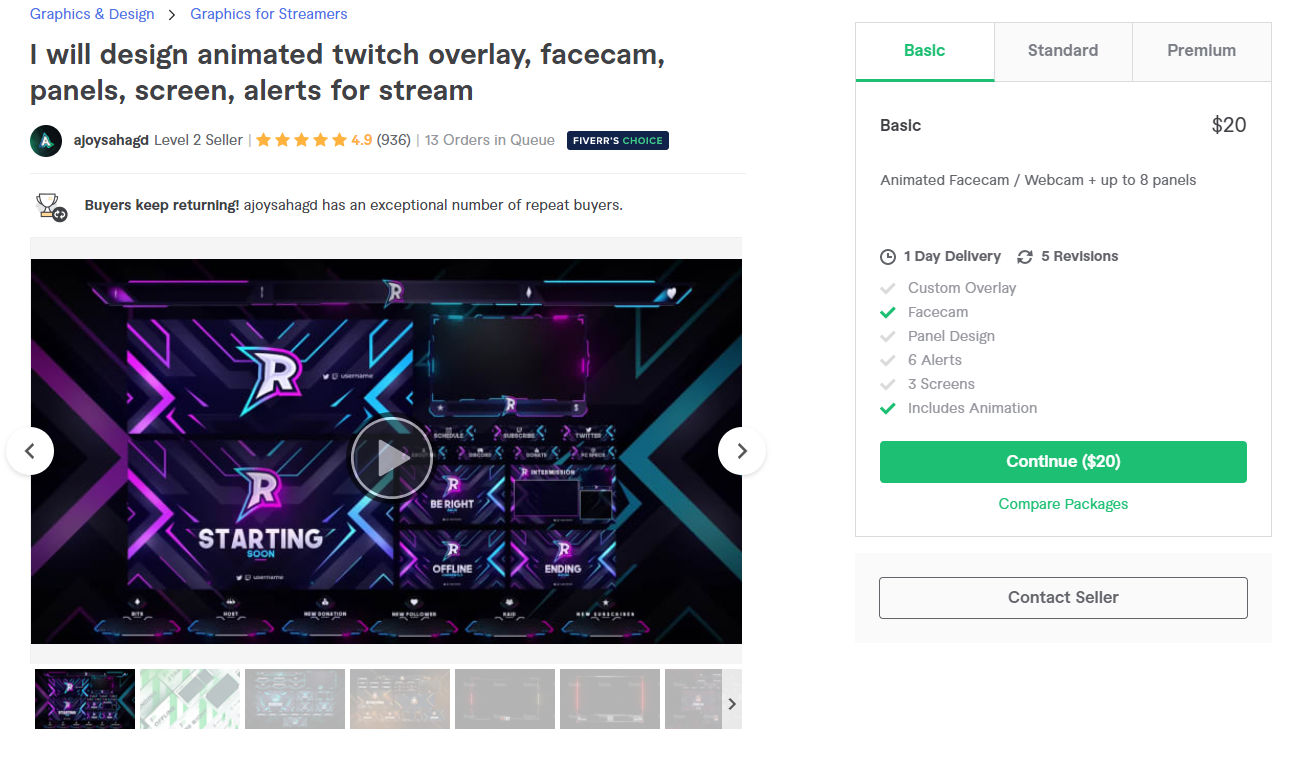 Another Fiverr's choice Twitch overlay artist who the customers keep coming back to. His style is praised by many, and so is his communication. He is one of the very best animated Twitch overlay makers, and is lauded for his quick service. This Bangladeshi Twitch overlay artist's service stands at an average rating of 4.9 stars with 937 total ratings.
A Highlighted Review of the Gig:

Want a trusted Twitch overlay artist to design for you at a reasonable rate? Try ajoysahagd's gig.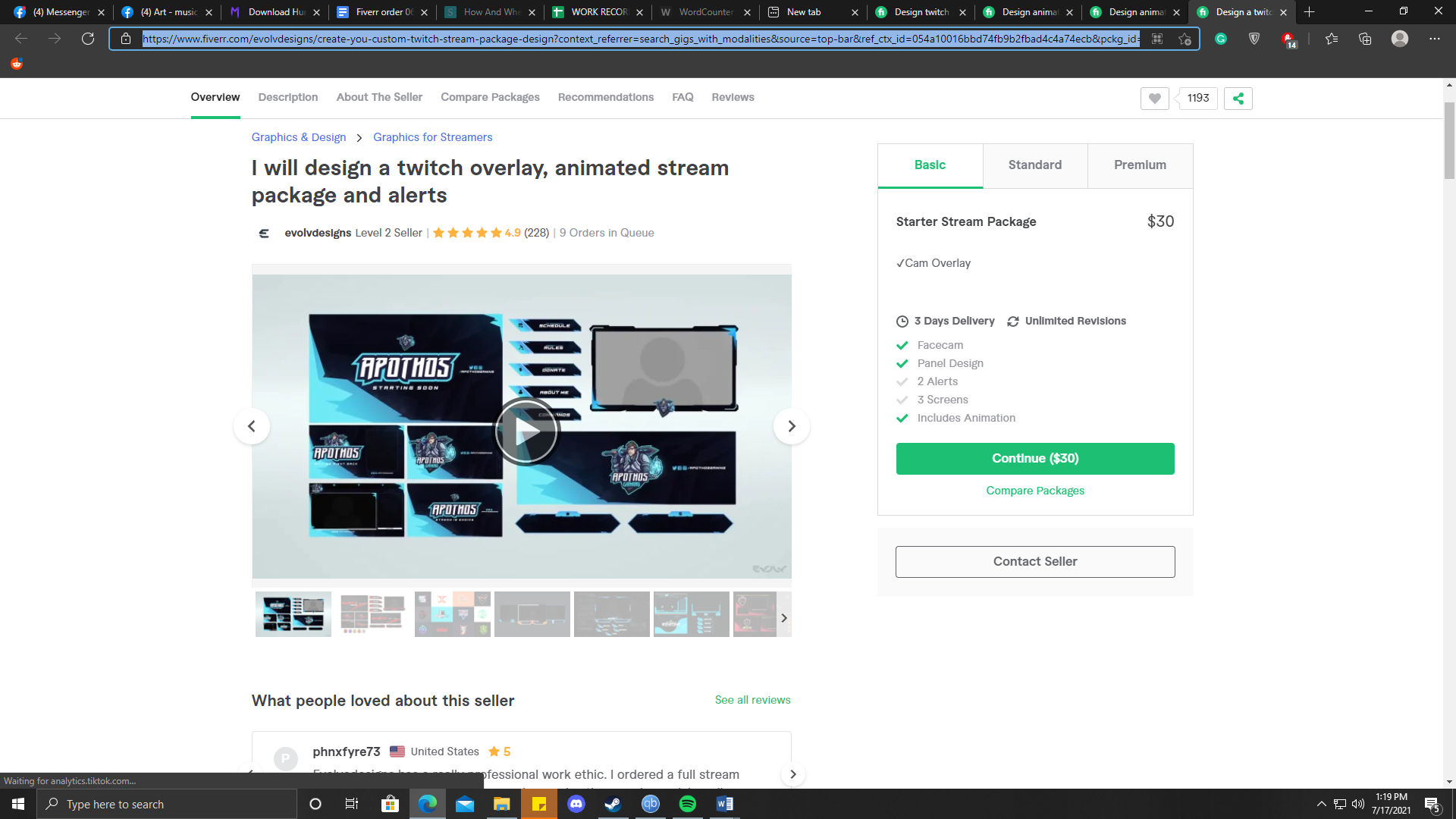 People praise evolvdesigns for their incredible work ethic and responsiveness. The end-result is also fascinating, and seems to fit the needs of about everyone. The overlays are well detailed and greatly animated. His Twitch overlay gig stands at an average rating of 4.9 stars with 228 total ratings.
A Highlighted Review of the Gig: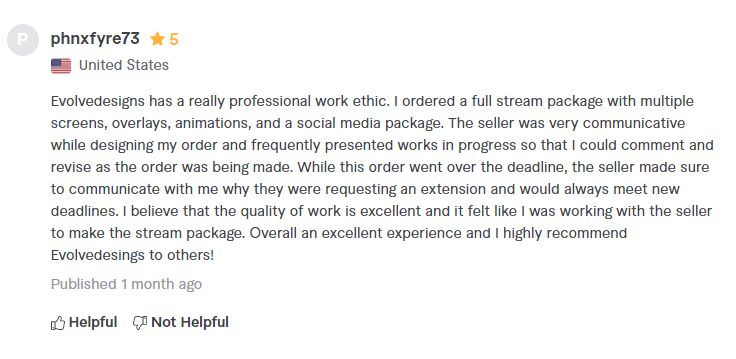 Want your Twitch overlays to be animated and stylish? Try evolvdesigns's service.
How much does a Twitch overlay cost?
The overall cost of a Twitch overlay is between 20 to 200 Dollars.
It can be as budget-friendly as $20-$30 if you only want the face-cam and panel designs, but if you add more panels, alerts, and animated screens (or profile pictures and banners), the cost can definitely go over $200.
Should I pay for a Twitch overlay?
Unless you're a talented artist yourself, you definitely should pay for custom Twitch overlays so that your channel could look more authentic than others.
You can always get some pre-made Twitch overlays for free or for more affordable prices, but due to their commonness, they'll be used by many others. Overall, it depends on if you want your channel to look unique or not.
Where can I get a custom Twitch overlay?
You can hire artists to make custom Twitch overlays for you, and most preferably on Fiverr.com.