Last Updated on December 24, 2022
Branding is all about aesthetics and visuals. That is why brands need to have the right tools at their disposal to elevate their branding efforts. Tailor Brands is one such tool that can help with logo design and much more in no time.
If you are thinking of using Tailor Brands as your top logo design tool, you are in the right place. Here is a complete review to help you make an informed decision.
Tailor Brands: What Is It?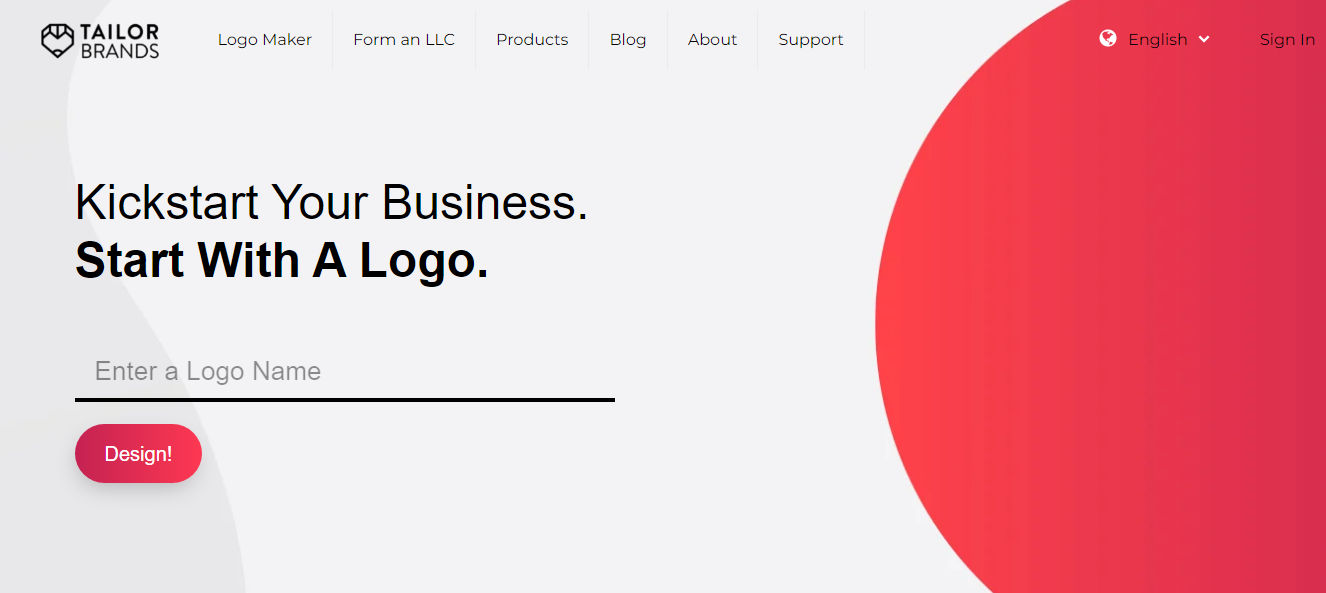 Tailor Brands is a tool that enables individuals and organizations to create a complete brand identity. That includes creating an identity through elements, such as typography, logos, color patterns, and more. You can use these elements to create an identity across web and print media.
So, Tailor Brands is a complete tool that will make your branding look good anywhere from your business cards to your social media pages. By the time you are done, you will have a complete branding solution in no time.
Tailor Brands Pricing Plans
The pricing plans of Tailor Brands will help you understand if you will get value for your money. Here are the top pricing plans to help you make the right decision:
Basic Plan: $3.99 per month, which includes access to graphic design library, logo tools, and social media tools
Standard Plan: $11.98 per month, which includes access to EPS vectors, full website builder, and advanced design tools
Premium Plan: $25.98 per month, which includes access to social media schedulers, analytics, online store, and more
You can select a pricing plan depending on your business and its requirements. Whatever plan you choose will give you the most useful for a long time to come.
Tailor Brands Features
Now that you are familiar with the basics of Tailor Brands, here are the top features that this tool offers:
1. Website Builders
The platform offers one of the best website builders you will find on the market. It is easy to use and will allow you to create a professional website in no time. The look will be sleek and clean, and you can add as many features you like to turn it into a complete solution.
The best part about the website builder is its impeccable quality. It is highly usable and will offer you great features for a long time. Once you start using the website builder, you will wonder why you did not use it before.
2. Turnaround Speed
Tailor Brands is a fully automated tool, which means there are no restrictions on speed, time, requests, revisions, or more. They also have a built-in customization option that will allow you to do everything in no time. You will not find any delays in turnaround or anything else you use on the platform.
The software is working 24/7, and you will not wait for your virtual assistant or your design. So, the best feature of this tool is that it works according to your timeline and schedule. If you are trying to run a business, this is one of the best features you can get from the software.
3. Focus On Branding
Do you know what the best feature of Tailor Brands is? It is that they have an entire tool suite that will focus on unifying your brand wherever you like. The emphasis of this tool is to get your brand identity right so you can benefit from it for a long time to come.
Tailor Brands ensures everything looks good and your brand identity is consistent across all platforms. So, if branding is your main focus, there is no better tool for you than Tailor Brands.
Is Tailor Brands Worth It?
Finally, you might be wondering if Tailor Brands is worth it for your brand or business. If you are trying to create a new brand identity, there is no better tool for you than Tailor Brands. It will ensure you have everything you need to create one of the best brand identities for your brand.
So, if you are looking for a branding solution, you must try this tool out. It offers website builders, design management tools, automated brand and logo designer, and much more. The best part is that the tool is affordable, which is why many small businesses can benefit from it.
It will allow you to create a consistent brand identity across all platforms. If you don't like this platform and are looking for a professional logo designer, you can check Fiverr for the best logo designers worldwide.