Last Updated on January 30, 2022
As a blog owner, I try to create a consistent amount of content every single month. More content and blog posts equals more opportunities for growth to your blog, which is something all of us want.
But I am a very slow writer. Producing a decent article can take me up to 8 hours, which is sometimes just too big of a time sinker. Professional writers can churn this type of blog post in less than an hour without hesitation.
So if you are like me, you probably always on the lookout for blog writing services that could help you produce more content, without emptying your purse completely.
In this article, I'd list my top 9 blog writing services, which I have used and vetted myself.
What are the best blog writing services?
Here is my complete list of the best blog writing services this year:
1. Fiverr.com – Best place to find new blog writers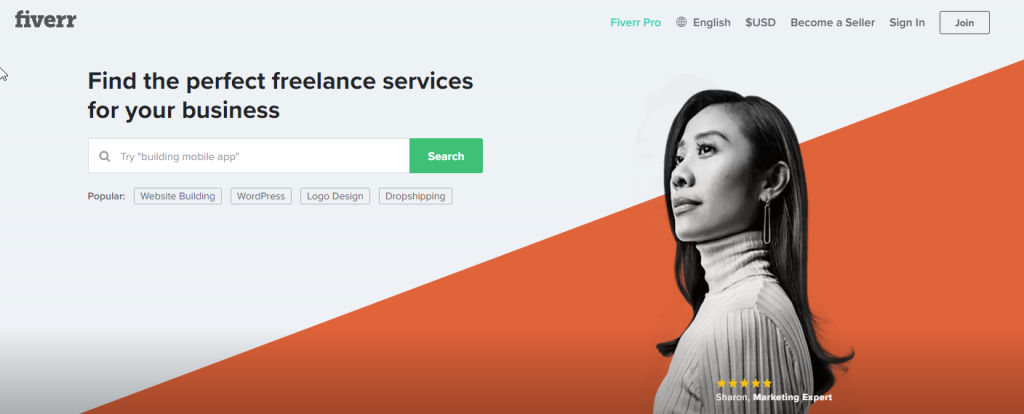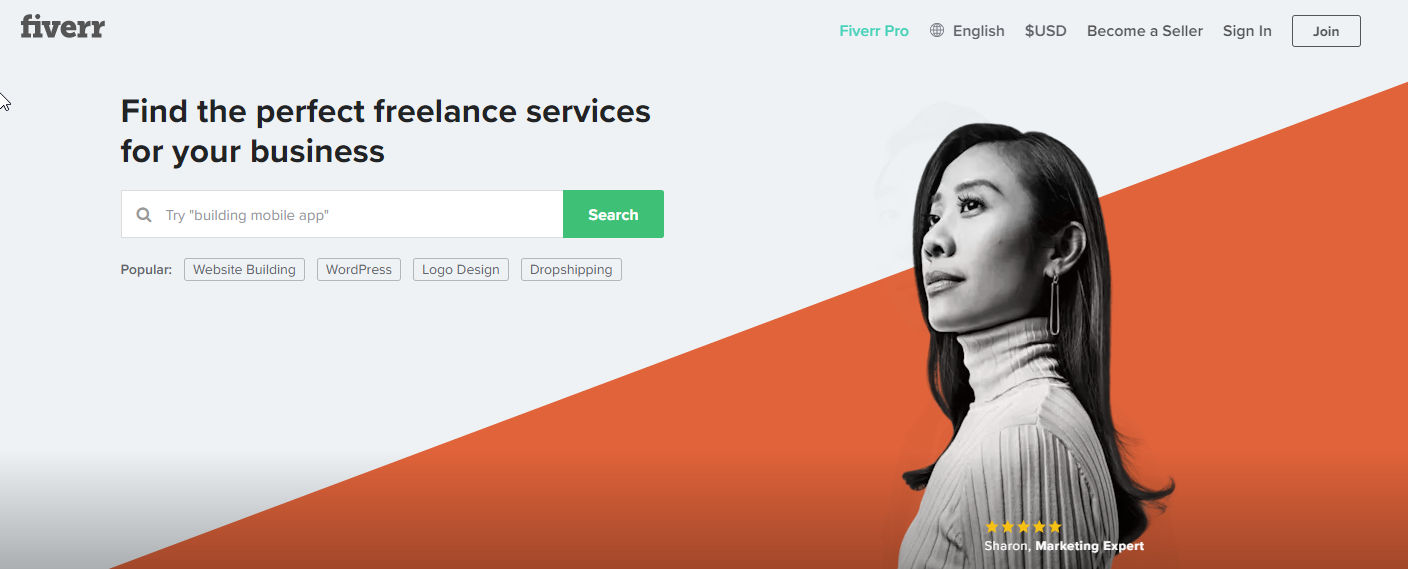 My number 1 pick when it comes to blog writing services is Fiverr.com. Fiverr is the world's largest digital services marketplace, boasting a record-breaking number of over 3 million different digital services.
Between this humongous amount of services, there are hundreds of talented writers as well, ranging in both price and quality. They can all be found in the blogging section of the site, which you can access by clicking here.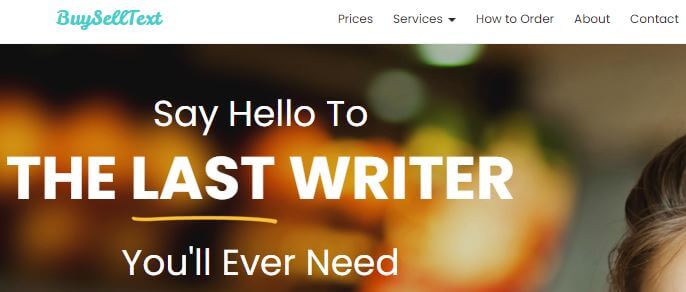 If you are looking for quality content for an extremely affordable price – BuySellText is an excellent choice for any type of blog content.
Their blog and content writing services come in 3 different levels of quality: good, great and best. From personal experience of ordering from them multiple times, I have found the quality of content from their "good" package (which is the cheapest one) more than enough for most standard blogs. Their writers are awesome and and their delivery times are extremely fast.
Overall, I can't recommend them enough for those of you with lower budgets for content writing. In the 2-4 dollars per 1000 words mark, they are the absolute best you can find.
Pricing: $0.025 per word ($2.5 for 1000 words) for the "good" quality level of content.
3. Panda Copy – Best monthly blog writing service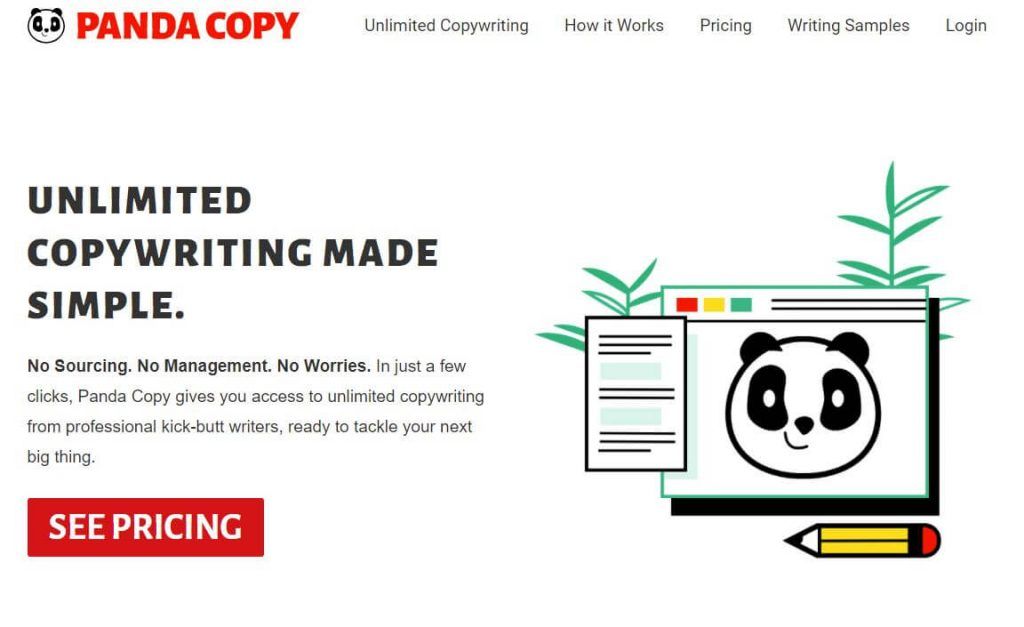 Looking for high quality of content delivered to you on a regular basis? Want to eliminate the need of vetting writers? A big trend that have started in the recent years is using an unlimited monthly blog writing service, where you pay a flat monthly fee for getting all of your content needs delivered.
And when it comes to unlimited blog writing services, there's no one better than Panda Copy. They are a writing company which offers various monthly plans that would give you direct access to their writers.
With a roster full of USA-based professional, vetted writers and specialists – Panda Copy would provide you with as many blog posts, articles and other content as you want, for a fixed price that won't be altered.
Pricing: $499/month or $949/month, depending on the exact plan and its benefits.
SEO Butler is a big agency offering plenty of SEO-related services, which includes content writing. If you need a product description or a technical blog post written for you on a timely manner – be sure to give them a go.
One of the unique offers they provide are guest posts. They have a wide listing of hundreds of available blogs where you can get a featured guest post for affordable prices.
All of the content written by SEO Butler is available for mass orders discount. Orders of 5K words and more get 5% discount, 50K and more get 10% and 100K words enjoy a 20% total discount.
Pricing: $0.05 per word for general blog content, $0.07 per word for technical articles and blog posts.
The Hoth is a very well-known name in the content writing world. With over 200,000 businesses served, they are definitely one of the first options people find when they look to start outsourcing and scaling their blog writing efforts.
And there's a reason behind it. The Hoth's team of writers provide high calibre of articles for a very competitive pricing, which is pretty uncommon. Usually companies as big as they are lift their prices way up, but The Hoth consistently hold their attractive offers.
Right now, they actually have an offer on Fiverr of an in-depth 1000 words article for $70. that's $0.07 per word, which is a great deal for content from a well established agency.
Content Cucumber is another unlimited blog writing service, where you pay a fixed monthly fee and in return get the option to request "unlimited" number of articles and pieces of content for your blog.
The main benefits of using this type of service is that the company already vetted all of its writers, eliminating your need to choose and test specific writers. Using an unlimited blog writing service such as Content Cucumber, all you need to do is come up with content ideas and topics and schedule them. Your topic would get sent to a writer who would finish writing it, and then move on to the next piece of scheduled content.
If you are looking for content that does its job without cleaning your pockets, Textun is a great choice. They are a fairly small agency from the United Kingdom, and focus solely on producing blog posts and website content.
I have ordered from them a few times already, and their articles are always easy to read, flow very naturally and are right on the money, no matter what the topic is.
Pricing: $0.035 per word for standard quality, $0.045 per word for premium quality and the best writers available.
Writer Access is a huge marketplace of freelance writers. They currently have a total of 15,000 writers avaialbe on their platform, all vetted by their system and with their own areas of expertise.
The large majority of the writers there are USA-based and they can cover almost any topic you can imagine. They are definitely not the cheapest option available for you, but they are not the highest either and their quality is very consistent.
Pricing: between $0.04 to $0.10 per word, depending the level of experience of each particular writer.
iWriter is another affordable solution for outsourcing writing work online.
The way iWriter works is very simple: you fill out a form indicating the articles you are looking for (including the exact topic and keywords), and then this order becomes available to all of their writer. Those writers then submit their written work to you one at a time, and you need to manually to go over them until you get an article you are satisfied with.
Pricing: $0.00825 per word for the standard quality, $0.0150 per word for premium quality.
What is the best monthly blog writing service?
The best monthly blog writing service is Panda Copy. Their monthly plans start at 500 words per day and scale up to higher quantities. This monthly blogging service is perfect for bloggers and small companies who want to have a consistent amount of quality posts delivered each month, but don't want to go through the tiring and time-consuming process of hiring and managing multiple writers themselves.
Further reading on SMBillion: Need help with graphic design as well? read our list of best unlimited graphic design services.