Last Updated on April 4, 2021
Love DnD? Wish to create awesome art of you and your friends' characters but none of you are artists?
Despite what you might think, commissioning character art can be an extremely easy and rewarding process. There are literally hundreds of talented artists just waiting for someone to commission work for them. All you need to do is know where to find them.
In this article, I would teach exactly how to commission DnD character art without any hustle, as well as introduce you to a few extremely talented (and budget friendly) artists.
Many people have a love for Dungeons and Dragons, but not everyone has the time to create their own character. Luckily there are artists out there who specialize in D&D art!
Sounds good? Then read on!
Where do you commission DnD art?
My number 1 pick when it comes to commissioning DnD artwork is Fiverr.com.
Fiverr is the world's largest digital services marketplace, with a record-breaking number of over 3 million different services.
Between this insane number of services, there are dozens of artists specialized in DnD charater art as well, ranging in both price and quality. They can all be found in the DnD section of the site.
The main benefits of commissioning artwork via Fiverr (especially in comparison to other options) are the short delivery times and their escrow service, which ensure the seller won't be paid until you are 100% satisfied with the service you received.
Best DnD commission artists on Fiverr
Below you'll find the 3 best DnD artists on Fiverr: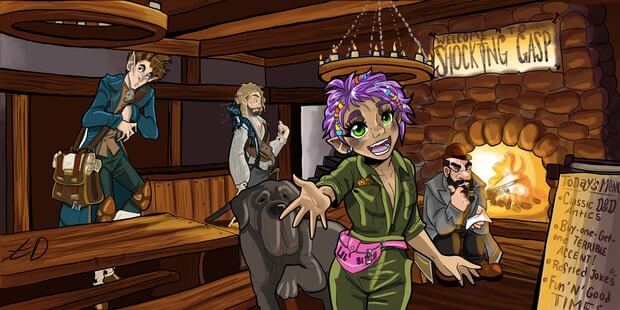 Bubble is a fulltime professional artist from a beautiful little town in the Rocky Mountains, USA. She is offering to draw your own DnD character for a very affordable price (starting at $55), and her portfolio of existing work is extremely impressive.
She has been drawing DnD characters professionally for 2 years and drew all of the characters from her own DnD campaigns for five years before that. She can draw individual characters, fight scenes, monsters and any other scenario you would like to see illustrated.
Looking for fun DnD character art that pop with personality? Check out Bubble's full portfolio on Fiverr.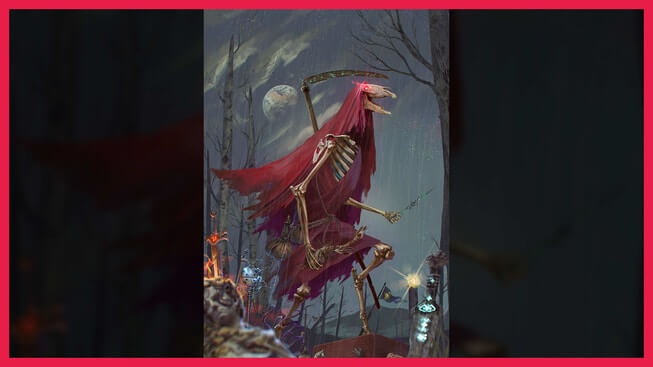 Looking to start a new DnD campaign? Want to begin with an awesome and realistic illustration of your own DnD Character, destined to make or break the world of fantasy? If the answer is yes – then you should definitely check out this service by Mangaboi.
Mangaboi is a very talented artist from the Philippines, and he has been selling DnD art commissions on Fiverr for 4 years now. All you need to do is provide him with the backstory of your character, and he would make sure to bring it back to life.
Looking for realistic Dungeons and Dragons character art? Check out Mangaboi's full portfolio on Fiverr.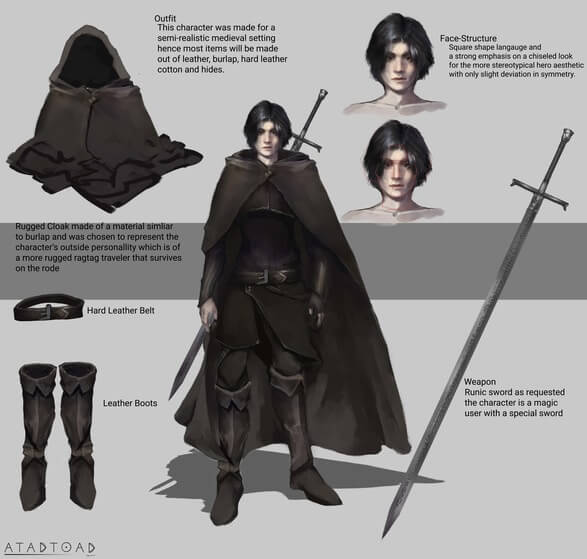 AtadToad is a professional freelance illustrator from Israel. And believe me, she is the real deal. Using her service, you are guaranteed to get your money's worth, as well as a timely response and delivery every single time.
As a fan of roleplaying games such as DnD 5th edition and Pathfinder herself, as well as immersive MMOS like WoW, Toad is the perfect choice if you are looking for high quality character art that would TRULY bring your DnD character to life.
Looking for wondrously imagined artwork that would make you immersed in your DnD campaign even more?  Check out AtadToad's full portfolio on Fiverr.