Last Updated on December 25, 2022
YouTube channels have become prevalent all over the world and are the source of income for many. One of the things that can help you gain attention on the platform is a catchy intro.
If you don't know how to make YouTube intros or don't have the time to create them, you have come to the right place. This is because we have the perfect solution for you.
Using a YouTube intro maker service can help you a lot because you don't have to spend much for them. Not only that, but they do not require you to have prior editing skills. Additionally, you can save a lot of time by using an external service.
What Is The Best YouTube Intro Maker?
There are many YouTube intro makers on the market, so it can be stressful to find the best one. If you do not want to do the tedious task of searching for a suitable YouTube intro maker, you are in the right place. We know everything about them, which is why here are our top three suggestions:
Fiverr – Best Marketplace For YouTube Intro Makers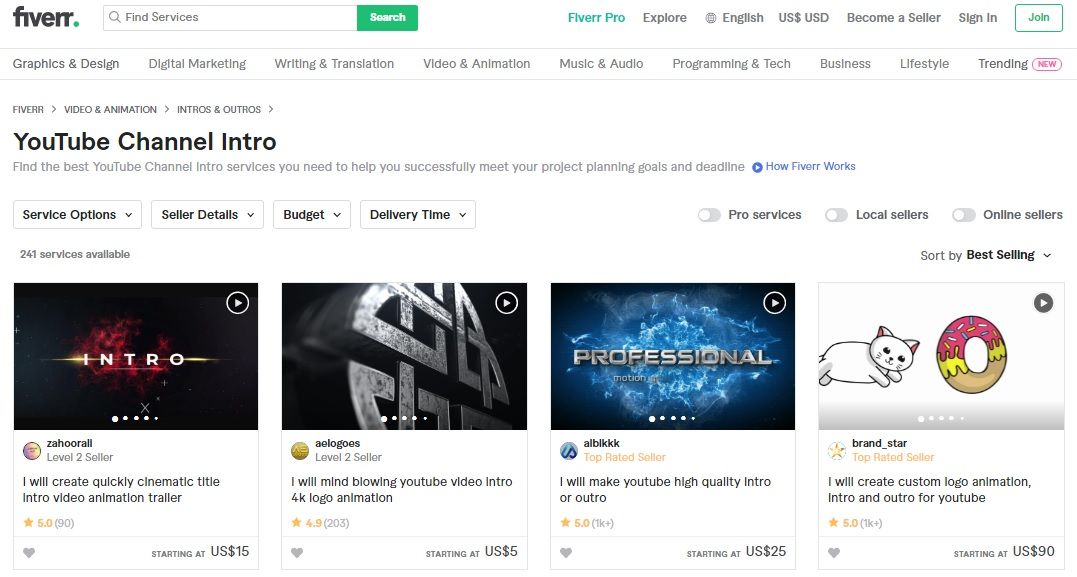 Fiverr is the top place for a YouTube intro maker and offers much more than that. The platform is a premium marketplace from where you can hire visual experts to create an intro for you. A key feature is that you can get an intro made for as low as $5.
The best thing about Fiverr is that you can hire an expert to create a custom intro for you. For instance, you can provide the material and logo for the clip to the seller. They will then follow your pattern and do all the grunt work for you.
Besides that, you can hire a seller to make a unique intro themselves without any source material. One of the top things about Fiverr is that you can get your intro within a day as well. Some sellers also do scripts and outros for you.
What makes this service unique is that you can find all types of services from here for an affordable price. Additionally, you will not have to do any research or create the clips. Most other YouTube intro makers on the internet provide you with a template to work with.
Looking for the best YouTube intro maker on the market? Check out Fiverr now.
Renderforest – Best For Providing High-Quality Templates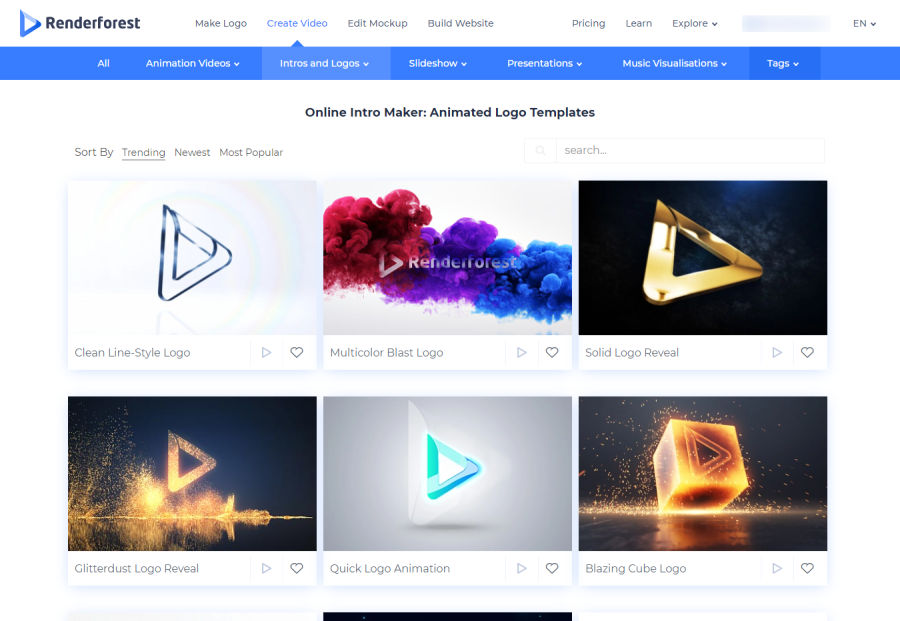 Renderforest is a service that offers various services for YouTubers. You can use their intro maker to create the best clip for your channel. The platform has more than a hundred templates that you can use for the intro.
The top feature of this service is that you can customize the templates to meet your needs. For instance, you can choose different colors from the palette to design the intro. Apart from that, Renderforest has pre-made templates too.
A key thing to note is that Renderforest is a premium service, and you will have to subscribe to get access to the templates. However, their prices are within an affordable range and start from $9.95. Thus, you do not have to worry about breaking your bank with this YouTube intro maker.
Introbrand – Best Free YouTube Intro Maker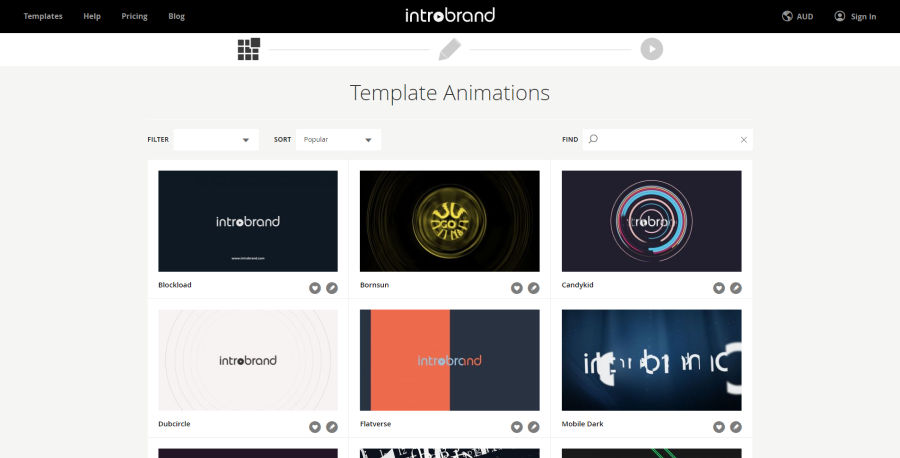 Are you looking for an affordable YouTube intro maker to create high-quality content? If so, Introbrand should be in your top choices. The best thing about this service is that it allows you to make intros for free. Not only that, but you can access additional features by subscribing to the platform.
The producers of this service have provided it with a simple interface which is why it is a user-friendly platform. You can easily create YouTube intros without having editing experience. One of the best things about this service is that you can make an intro within five minutes.
Introbrand also allows you to use tracks in the intro clip and offer some good options. This is why it is one of the best free YouTube intro makers on the market. The service also lets you enter a slogan in the video.
What Intro Maker Do Youtubers Use?
Are you wondering what intro maker do Youtubers use? Well, the answer is straightforward. Most channel owners use Fiverr for their intros because it is the best service out there. The platform offers you various experts who can create intros, outros, and the script for your YouTube videos.