Last Updated on January 30, 2022
The world of miniature painting commissions is vast, with so many services and prices to choose from. It can be difficult to know where to start when looking for the best place for your project.
To help you make an informed decision, we've created a list of three miniature painting commission services that stand out among the rest!
All of those services are offered by seasoned miniature painters with hundreds of positive reviews online, so you can be assured that you are putting your miniatures in the right, credible hands.
What are the best miniature painting commission services?
Below you'll find our top 3 favorite miniature painting commissions from Fiverr:
1. Terz1979 – Extremely detailed miniature painting service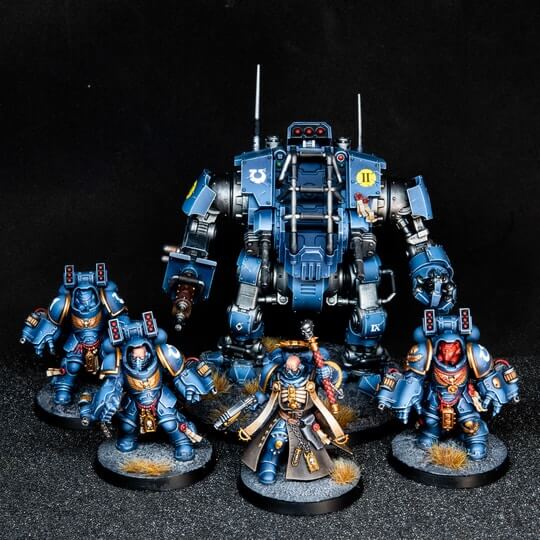 When it comes customer service, Terz1979 is friendly and very quick to communicate with any of his buyers.
His prices start at just $15 for the basic package, and goes up to $130 for the premium package – which includes more time invested in your miniature, as well as additional perks.
2. some_miniatures – Best Warhammer painting artist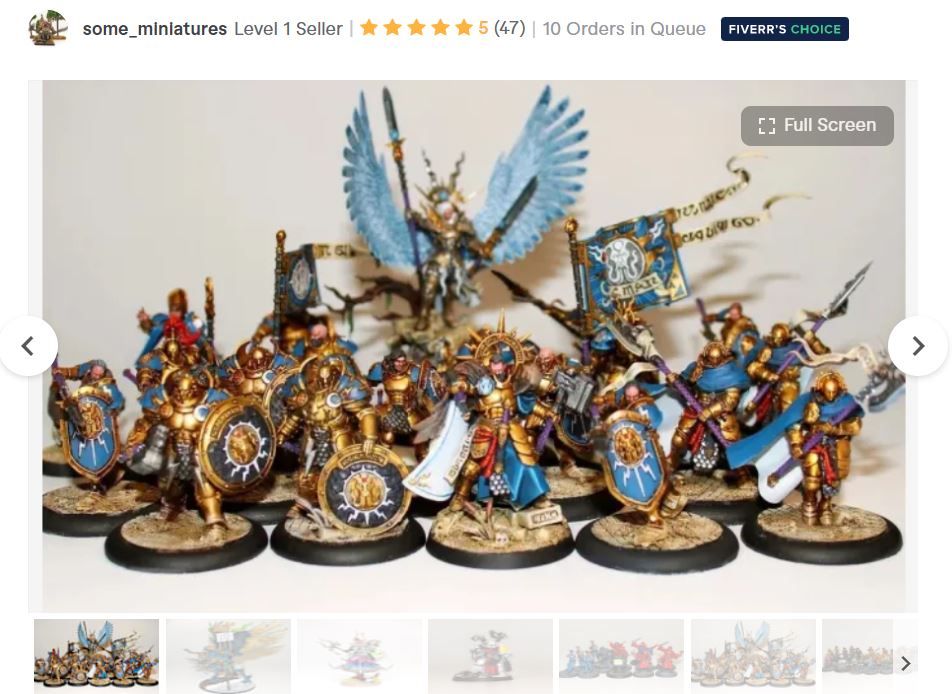 If you are looking for a quality Warhammer painting service – there's no better choice online than some_miniatures.
He is a UK-based painter with vast experience in building, basing and most importantly – painting miniatures from games such as: Warhammer 40K, Dungeons and Dragons, Age of Sigmar and more.
All of his paintings are done with extremely intricate care, yet he completes orders efficiently and quickly. He's truly the best at his craft, and that fact can be seen clearly in his past work.
3. m_g_spainting – 40K and Age of Sigmar miniature commissions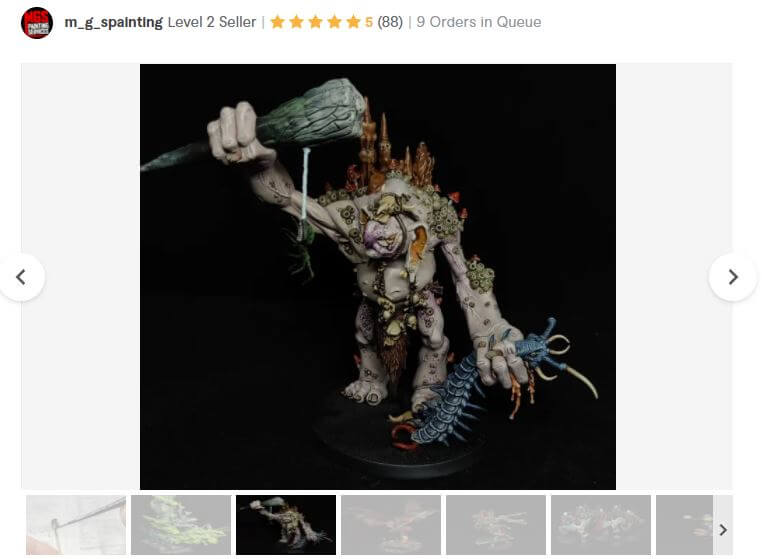 Mike is a professional miniature painter from the UK and a very experienced Fiverr seller.
His Fiverr gig got over a 100 five star reviews from multiple miniature enthusiasts who ordered his service and received amazingly detailed and painted miniatures in return.
His prices start at $15 per model and increase based on the level of details needed for the project.
How much do miniature painting commissions cost?
The average price for miniature painting commission is $40 per miniature.
This price does not include shipping costs, and can vary depending on the complexity of the specific model and the level of the experience of the painter you are commissioning.