Last Updated on July 10, 2022
Do you love Animal Crossing?
Do you want to commission an artist for a custom Animal Crossing drawing or a map, but don't know where to find one? We've got your back!
In this blog post, we will discuss the best websites for finding artists who are willing to take Animal Crossing commissions. You're going to be so happy with what we have in store for you!
What are the best Animal Crossing commission services?
Below you'll find our top 2 favorite Animal Crossing artists:
1. samn46 – Best Animal Crossing map designer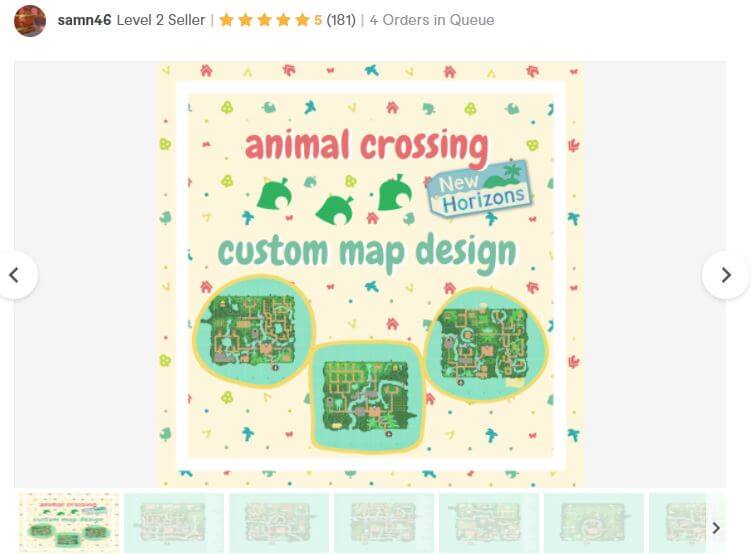 Need help creating your own amazing Animal Crossing island? Then take a look at this service by samn46.
You can give her any requirements you'd like and she would turn them into your dream island! Even if you don't know have any clue what you are looking for, Sam would help you come up with ideas and figure out what you want.
With over 180 five star reviews, it's clear that Sam knows what she is doing and that fellow Animal Crossing fans like her work a lot.
Here's a recent review so you won't have to rely only on my word:
I got an absolutely beautiful map that will fit my island theme perfectly! The delivery was fast and the communication was great! I would definitely recommend this seller for your map inspiration needs! I cannot wait to start turning this design into a reality!
Make sure to check Sam's service by clicking here.
2. khcrystal – Best Animal Crossing drawing artist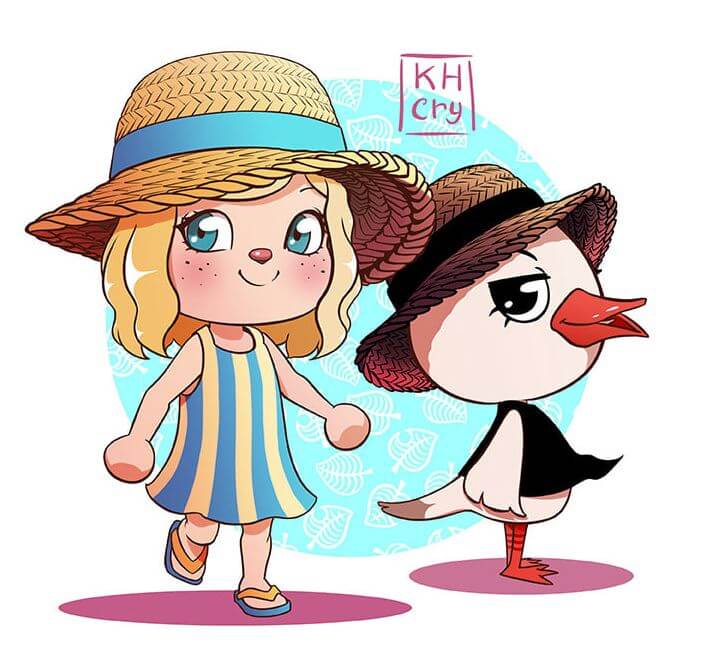 Looking for an Animal Crossing art to commission? Then khcrystal is the perfect choice for you.
Her real name is Crystal and she's an experienced artist from Italy. She can turn any photo you'd give her into a cute Animal Crossing style drawing or portrait, with up to 5 revisions to make sure you are 100% satisfied.
What's great about Crystal's work is how easy it is to commission her – all you have to do is go to her gig page on Fiverr, make an order and in 10 days you'll have an awesome drawing delivered to you.
Can you customize your island in Animal Crossing?
Yes, Animal Crossing: New Horizons allows for more customization than previous games.
Villagers will have different personalities and appearances depending on when you meet them in the game, and they'll also react to your house differently as well.
Unlike its predecessors, there are now many ways of customizing your island: from building new structures like bridges and pagodas to planting trees and flowers.
You can also customize your avatar, selecting hair color, eye shape, skin tone and more to make him or her look the way you want them to be.
How do you unlock the island designer app in Animal Crossing?
To unlock the island designer in Animal Crossing: New Horizons, you'll need to complete a host of tasks.
You can do this by taking requests from villagers to design their homes or completing certain missions like catching bugs and selling them at Re-Tail.