Last Updated on September 14, 2022
Given the rise of so many different games, sprites have quickly become the new trend.
Are you looking to commission sprite art but don't know how? Then you've come to the right place.
What Are the Best FNF Sprite Commissions?
Below you'd find our list of best sprite commissions to try this year:
Kiyu727 – Best Overall FNF Sprite Artist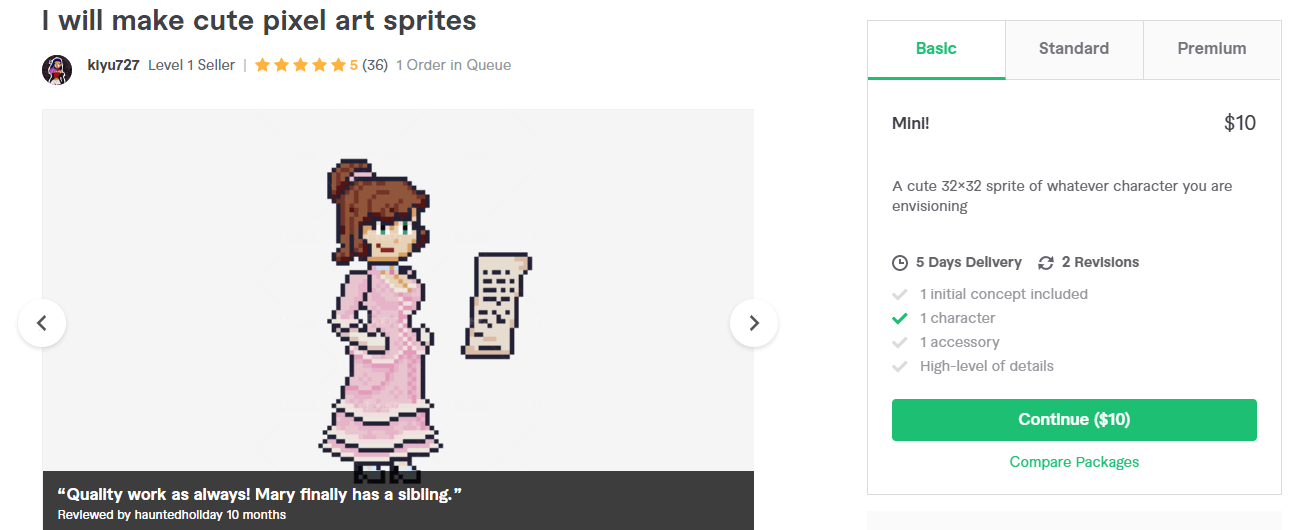 Kiyu is a professional pixel artist developing art for indie game devs. She offers to make a pixel representation of whatever character you like, with poses or basic actions. All she needs to get the job done is a clear reference image.
Her pricing starts at $10 for a 32×32 sprite of any character and goes up to $50 for detailed 256×256 pixel image of your character with accessories and background.
If you'd like a sprite larger than 256×256, you'll have to send him a message for a custom offer.
Looking for a pixel art expert for your sprite? You can't go wrong with Kiyu.
Felufelu – Visual Novel Character Sprite Commission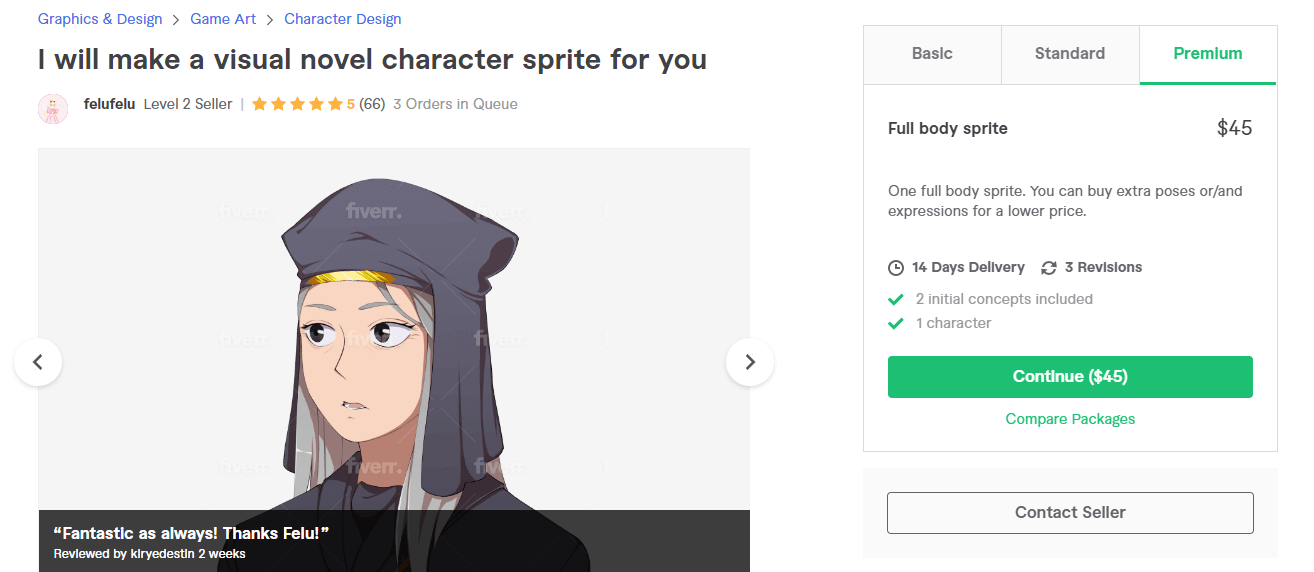 Felu is a Visual novel 2D character artist with over five years of experience in the field. She has worked on several smaller and bigger projects revolving around video games, youtube, streaming, and other commercial projects.
She offers to bring your Character Sprite in her art style. Her prices range from $20 for a bust-up sprite to $45 for a full-body sprite. She also provides extra positions or/and expressions for an additional fee.
Looking for a visual novel sprite expert? Felu is your go-to pro.
3. Piesuki – Danganronpa Sprite Commission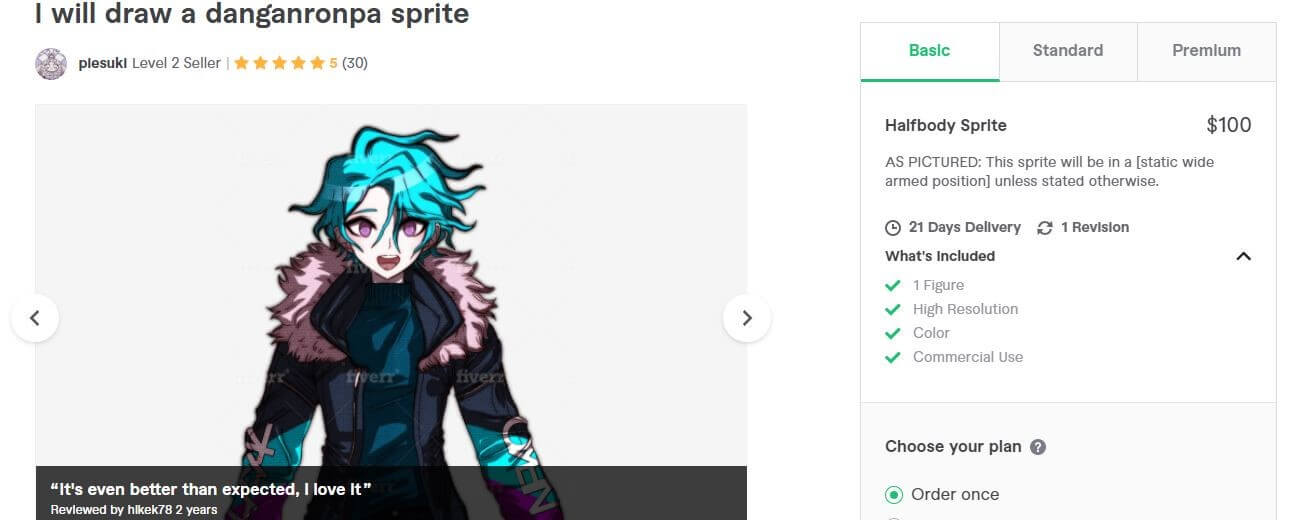 Are you a fan of the Danganronpa game, the anime series, or just the art style? Then this gig is just for you.
Piesuki is an experienced digital artist, concept artist, and animator with a strong understanding of the Danganronpa art style. His expertise in these roles makes his drawings original and one-of-a-kind.
His price ranges from $100 to $225, and he offers to deliver within 21 to 30 days with a single revision, depending on the package purchased. If you have a huge budget and are willing to wait a few days, then Piesuki is the man for the job.
His drawings are in a static wide armed pose unless stated otherwise. He'll also add expressions or a pixel sprite to go with it for an additional fee. He also offers an upgrade (for a fee) that allows these sprites to be used in live2D! He won't be rigging them; instead, he'll be sketching the artwork in separate pieces so it can be rigged efficiently.
Looking for a professional to take your Danganronpa Sprite to new heights? Check out Piesuki's Fiverr gig.
Pollorenz – Gameboy Style Sprite Commission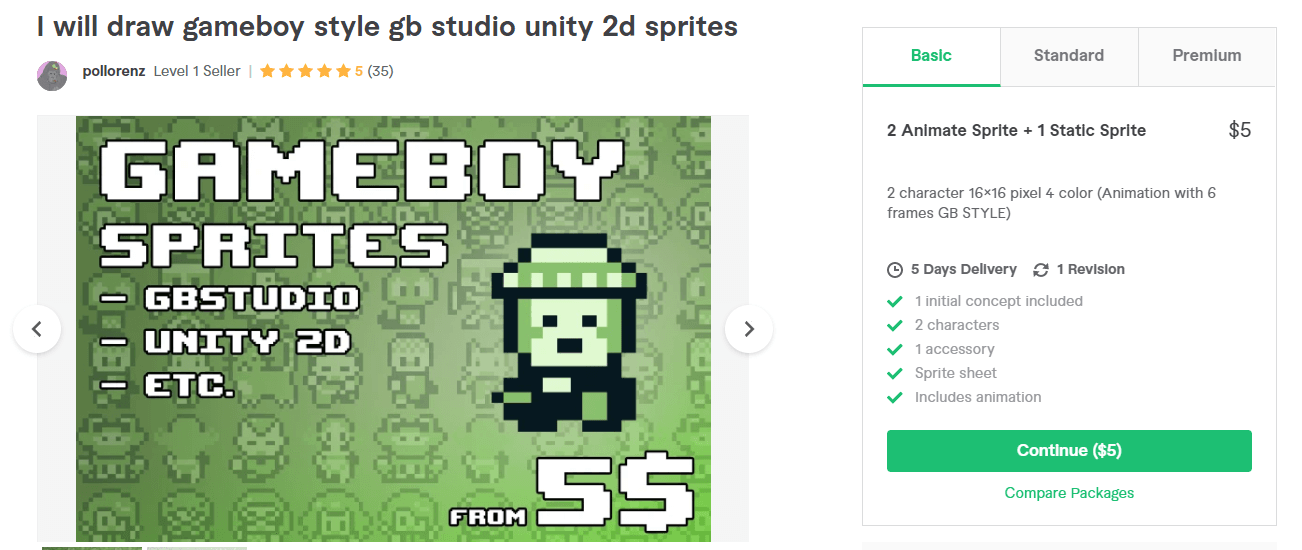 Are you looking for Gameboy Style Sprite (for Gb studio or Unity2d)? Then you can't go wrong with Lorenzo.
His prices range from $5 for 2 Animate Sprite + 1 Static Sprite to $15 for 8 Animate Sprite + 2 Static Sprite. These characters design include:
16×16 pixel / 32×32 pixel
animation (6 frames) and
3 color + transparency
You can also contact him for a custom offer if you need more frames (or more color) for the sprites.
Looking for a Gameboy sprite art? Lorenzo is your guy.
Agammaulidi – 2D Animation Sprite Sheet Commission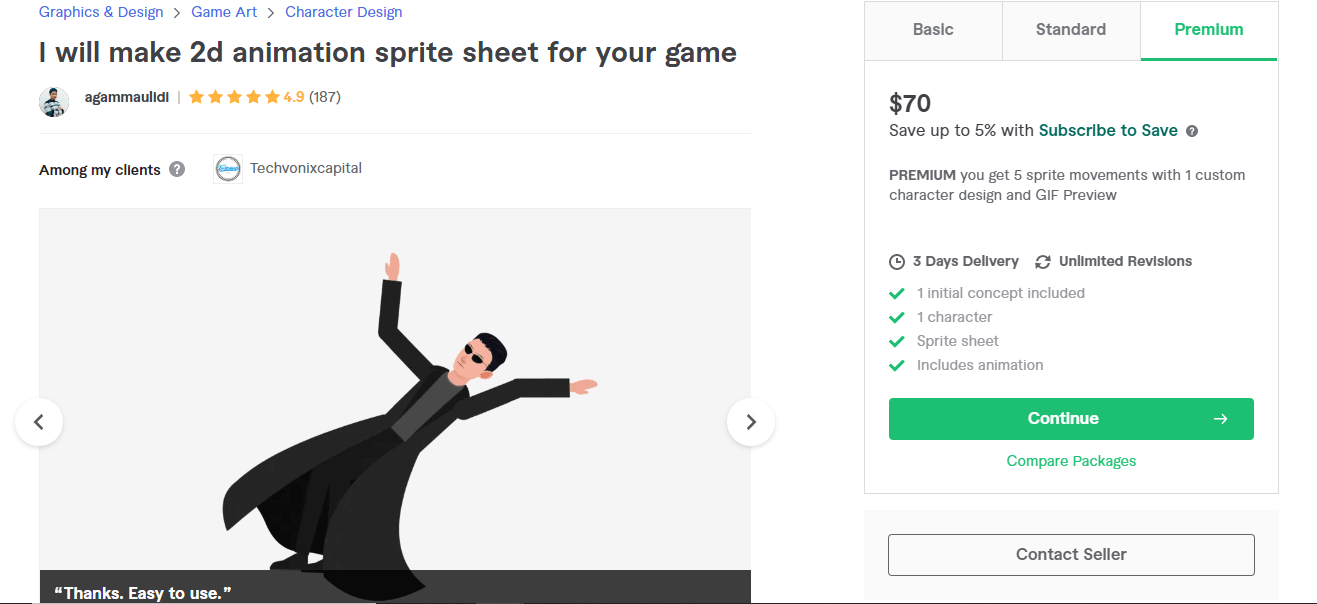 Are you looking to animate your character sprite? Agam is your go-to pro.
He is a professional Animator with over five years of experience.
His prices range from $10 for a single sprite movement with your character design to $70 for five sprite movements with a custom character design.
You can shoot him a message for a custom offer if you're looking for more than five movements or two characters.
Looking to animate your character sprite? You can't go wrong with Agam.
How to Create Your Own FnF Sprites?
To create your own FnF sprites, you have two options:
Make it yourself with editing software such as photoshop, which will take a lot of time and effort if you aren't familiar with the software, or hire an artist to do all the work for you.
When hiring an artist, you're not just paying for their time. You're also paying for years of polished skills hence, ensuring a high-quality service, which is why having your sprites designed by a professional artist is preferred.