Last Updated on September 2, 2021
Looking for a logo to represent your new metal band? Got zero design knowledge but you still need a matching logo for your band?
Well, we have the solution for you!
In this article we would share with you the best black metal logo generators online, and how to use them.
What are the best black metal logo generators in 2021?
Below you'd find our list of top black metal logo generators: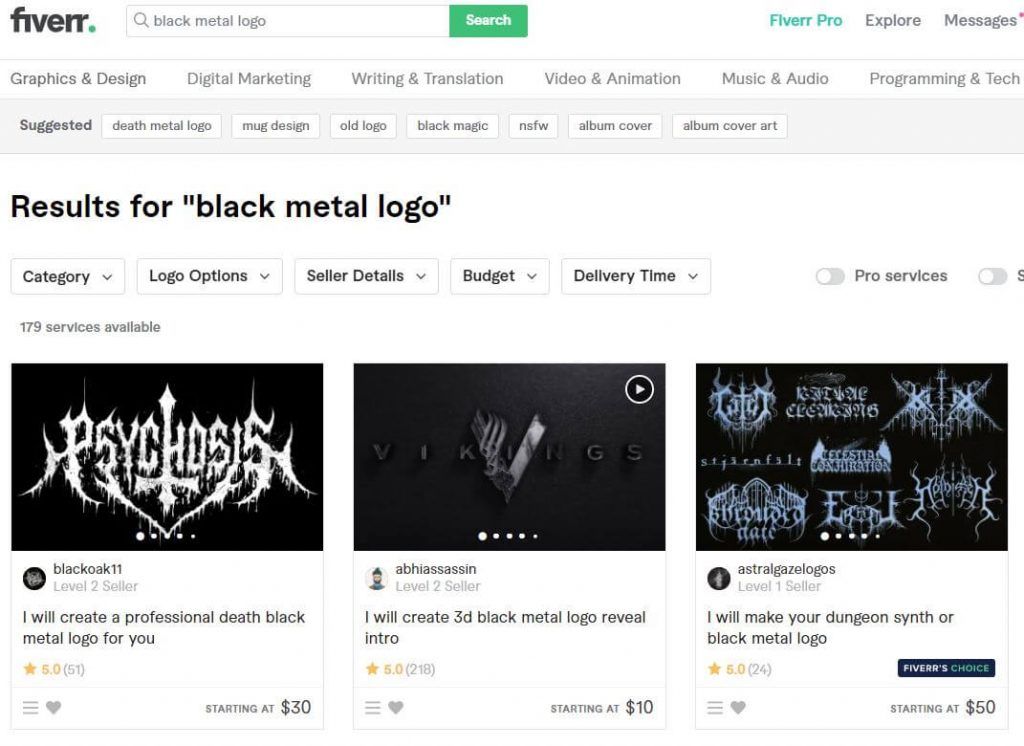 If your black metal band has a very peculiar and specific vision and the logo-making tools don't provide you the ability to achieve it, then the best option is to commission talented artists to do the job.
Fiverr houses artists of various types at very affordable rates, and allows processes through which you can reach the desired result accurately. A Fiverr black metal logo artist that we'd recommend is aludread.
This artist from Italy has made some of the most creative black metal logos, and is one of the most favorite black metal logo artists on Fiverr. Her customers love how great the output of even the most abstract ideas ends up being.
How to get black metal logos on Fiverr:
Step 1: Go to Fiverr.com and search for black metal logo services.
Step 2: Look for the artist whose style fits the kind of logo design you want.
Step 3: Pick the package that fits your demands and begin dealing.
Step 4: Engage in conversation with the artist to provide them further details of what you want and seek updates on the progress from them.
Step 5: And finally, receive the completed product. And in case some tweaking is needed, request a revision.
Pros of using Fiverr for your black metal logo:
It's the cheapest option available.
A completely original black metal logo can be made instead of merging aspects of existing templates.
Many options to look from when it comes to artistic style.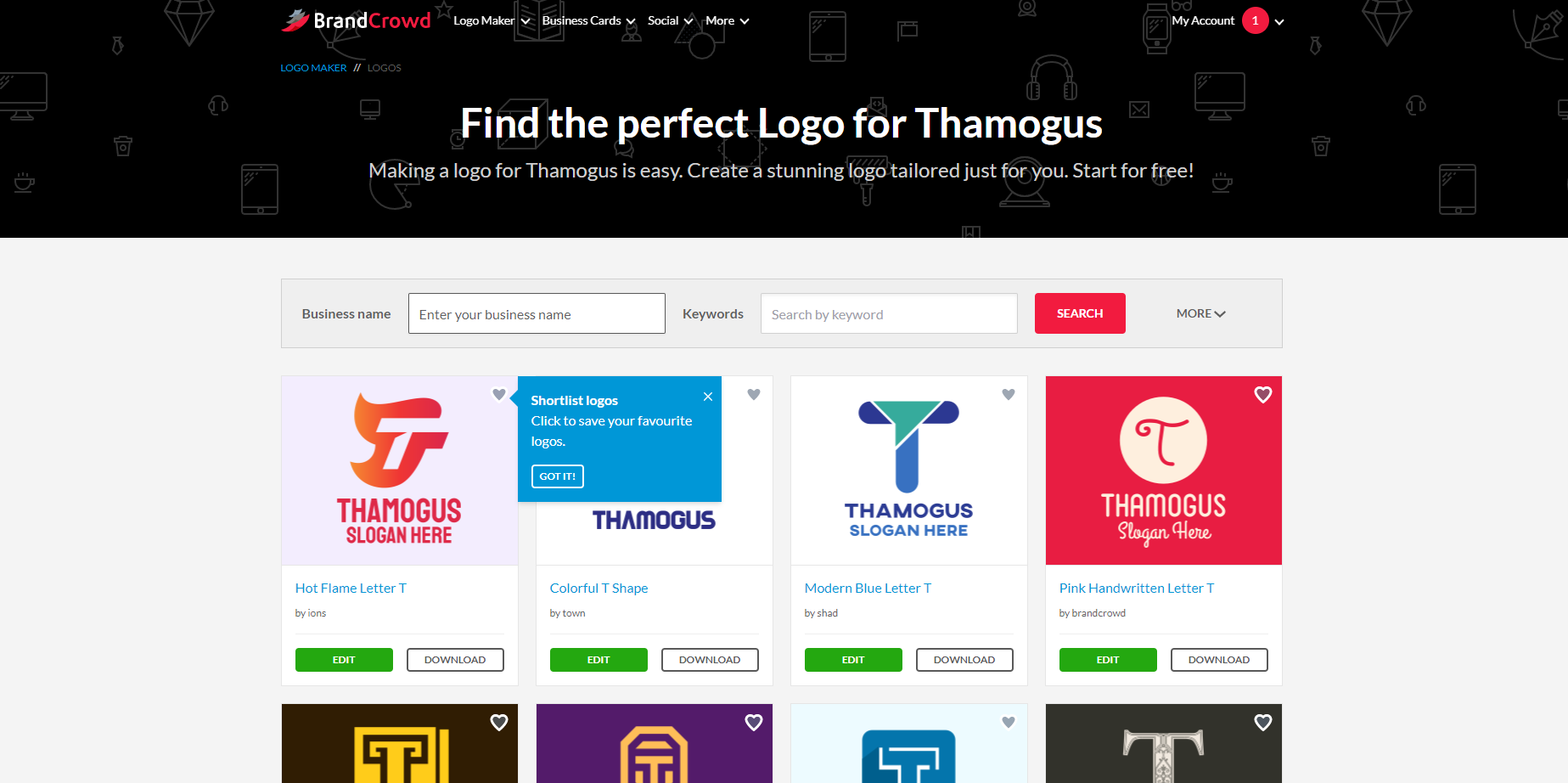 If you want to create a black metal logo easily and very fast, go for Brandcrowd.
The process prior to the editing is rapid, and great options can be found. All you need to do is enter your black metal band's name, and choose from the large list of symbols to place on the logo. The editor also provides detailed customization options, and the ability to add more symbols and shapes.
How to make a logo via the Brandcrowd logo maker:
Step 1: Go to Brandcrowd.com.
Step 2: Enter your black metal band's name in the text box.
Step 3: Pick from the generated designs, or search for specific symbols.
Step 4: After picking a design, you can either download one of the generated designs, or edit them.
Step 5: Add, edit and color in the editor, and then proceed to buy and save the logo image.
Pros of using Brandcrowd.com for making your black metal logo:
A large quantity of generated logos.
The most affordable black metal logo creating tool on the list.
Easy to use. Your logo can be finished within a few minutes.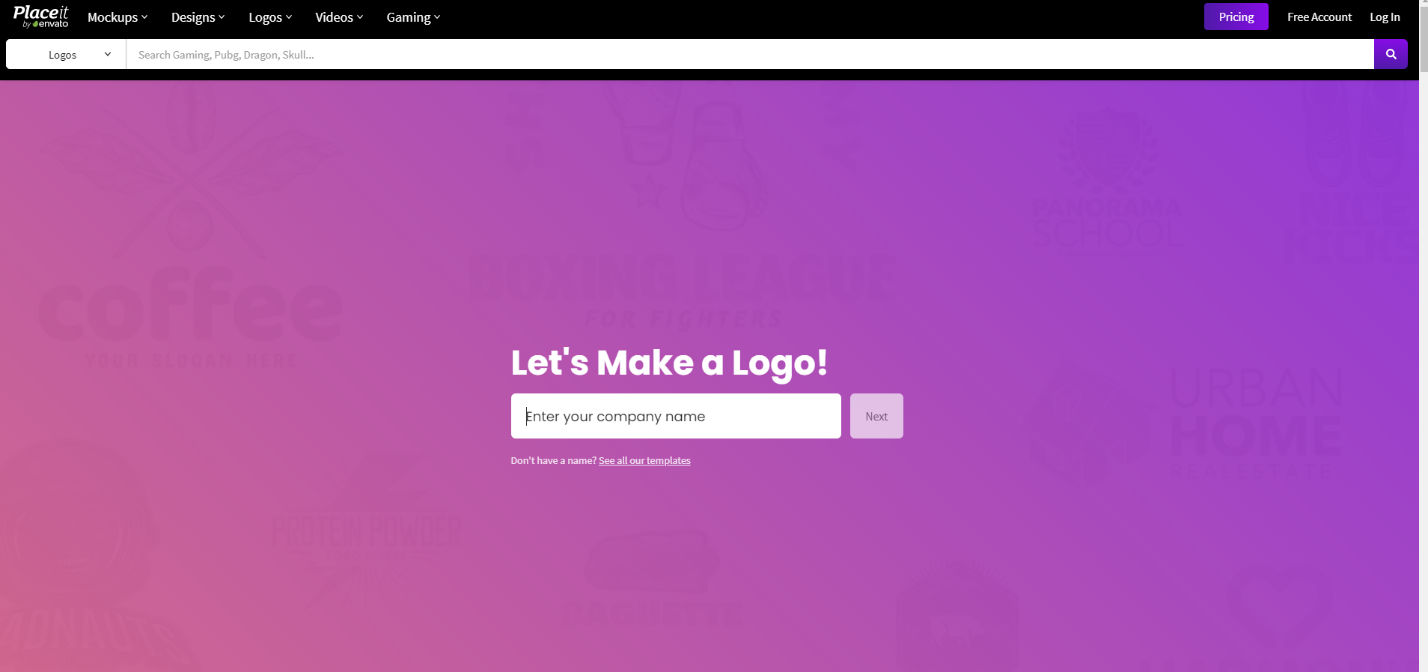 Another great option for easy logo-making online would be the logo maker of Placeit. If you're open to more random generations and want your logo creation process to be an easier one, Placeit is the better choice.
All you need to do is to write down your black metal band name, enter a tagline, select the industry (music in this case), and then pick a symbol from a large list of generated symbols, from which you can search specifically as well.
How to make a black metal band logo with Placeit.net:
Step 1: Go to the Placeit logo maker page.
Step 2: Write down your black metal band's name.
Step 3: Pick an industry.
Step 4: Pick a graphic/icon for your logo from the list, or search for other graphics on the tool.
Step 5: Pick one from the several generated logo designs.
Step 6: Adjust the logo positioning in the editor and add more graphics, as well as change the colors and font styles.
Step 6: Click the download button to buy and save the logo.
Pros of using Placeit.net for making your black metal logo:
The process of logo-making is very easy.
The editor allows flexible editing of the logo.
The graphic search tool allows a large number of icons to pick from.
How do you make a black metal logo?
Depending on the desired result, you have several ways of creating a black metal logo. With basic Photoshop skill and a concise idea, you can create one for yourself via Adobe Photoshop or Illustrator. Alternatively, you can commission artists on Fiverr, or you can use free or paid easy tools for creating logos within minutes.