Last Updated on April 3, 2023
Looking to create a logo for your brand new podcast? Got zero design knowledge but you still need a logo that would match your brand?
Well, we have the solution for you!
In this article we would share with you the best podcast logo makers online, and how to use them.
What are the best podcast logo makers?
Below you would find our list of the best podcast logo makers:
1. Fiverr Logo Maker – Best tool for podcast logos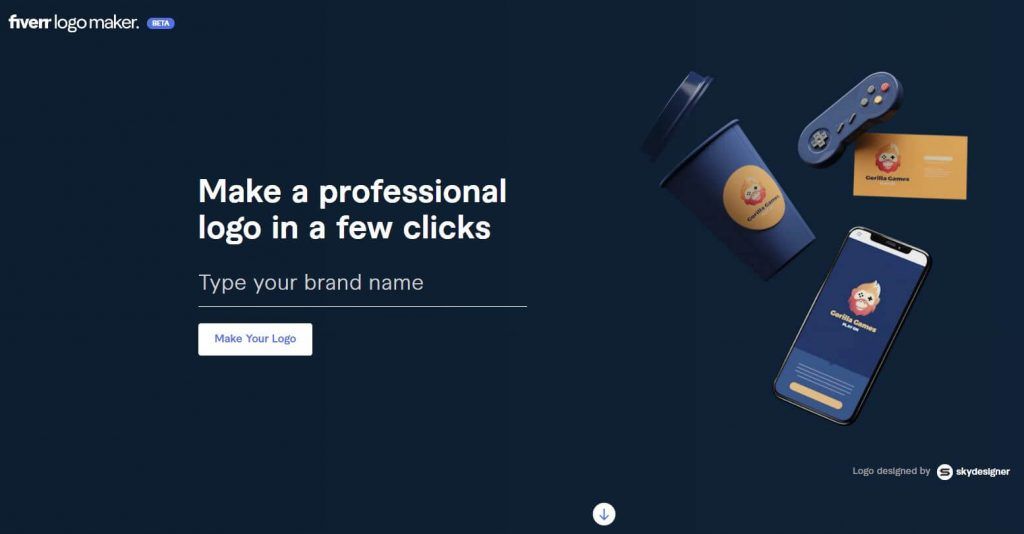 Fiverr is well received as the best place to hire designers online, but not many know that Fiverr also features a premium smart logo maker tool that depends upon your creative choices for its logo crafting.
The best aspect is that it can be profession-specific too, and in this case you can it as a Podcast logo maker.
All you need to do is write up the name of your podcast channel, enter a tagline, choose specific design types (classical or modern, serious or funny, etc.), and then pick from the several generated logo styles that the software would generate for you.
How to make a podcast logo via the Fiverr logo maker:
Go to the Fiverr logo maker page.
Enter your Podcast name, a tagline, and select your industry.
Pick from a dichotomy of attributes for the logo.
Pick from a large list of generated logo templates that are made on user-made symbols.
Edit the logo's adjustment, positioning and colors, and add other shapes in the edit mode.
Click the finish button to buy and download the logo.
Pros of using Fiverr's logo maker:
The tool's algorithm allows you to find the right kind of designs based on the attributes you pick.
The editor allows the choice to pick custom color combinations.
A vast variety of created symbols can be found for the logo.
Up to 3 industries can be selected.
Different logo makers for different professions. From logos for your companies, to logos for your personal channels.
2. Tailorbrands.com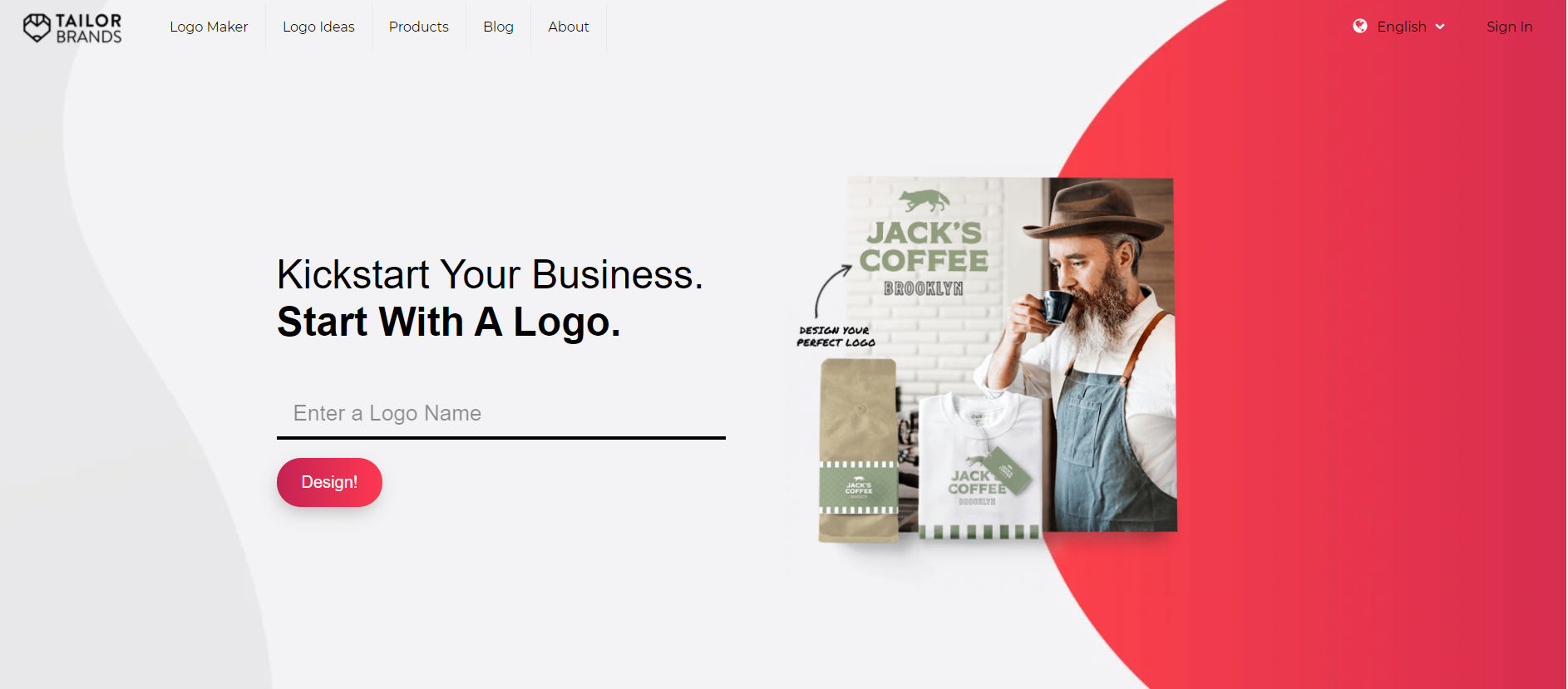 Tailorbrands is also one of the best options to make custom logos.
It allows you the option for your logo to either feature a symbol or be without it. Its algorithm is pretty creative with the symbols too.
You only need to pick some favorite shapes to generate similar looking shapes for your logo. The editor tool allows further configuration of the shapes and colors. You can also save a bunch of designs on the editor itself to later pick from.
How to Make a podcast logo via Tailorbrands logo maker:
Go to TailorBrands.com.
Write down your logo's title and enter a tagline (optional).
Pick a category and an industry.
Pick the type of logo you want (with or without symbols/shapes)
If you want a logo with shapes or symbols, choose an icon type. You can either pick a bunch of icons from a list of creative geometric designs, or search for icons.
Pick multiple font styles that you want for the logo.
And then finally pick from the list of generated logos to edit.
Use the editor to make alterations to the design and color and then buy and save the logo.
Pros of using tailorbrands.com for making your Podcast logo:
The ability to be much more specific about the design that you want.
You can search for different sorts of icons.
Multiple industries can be picked.
You can pick a bunch of desired font styles.
The generated logos can feature a vast variety of interesting designs.
The most affordable premium logo maker tool.
3. Placeit.net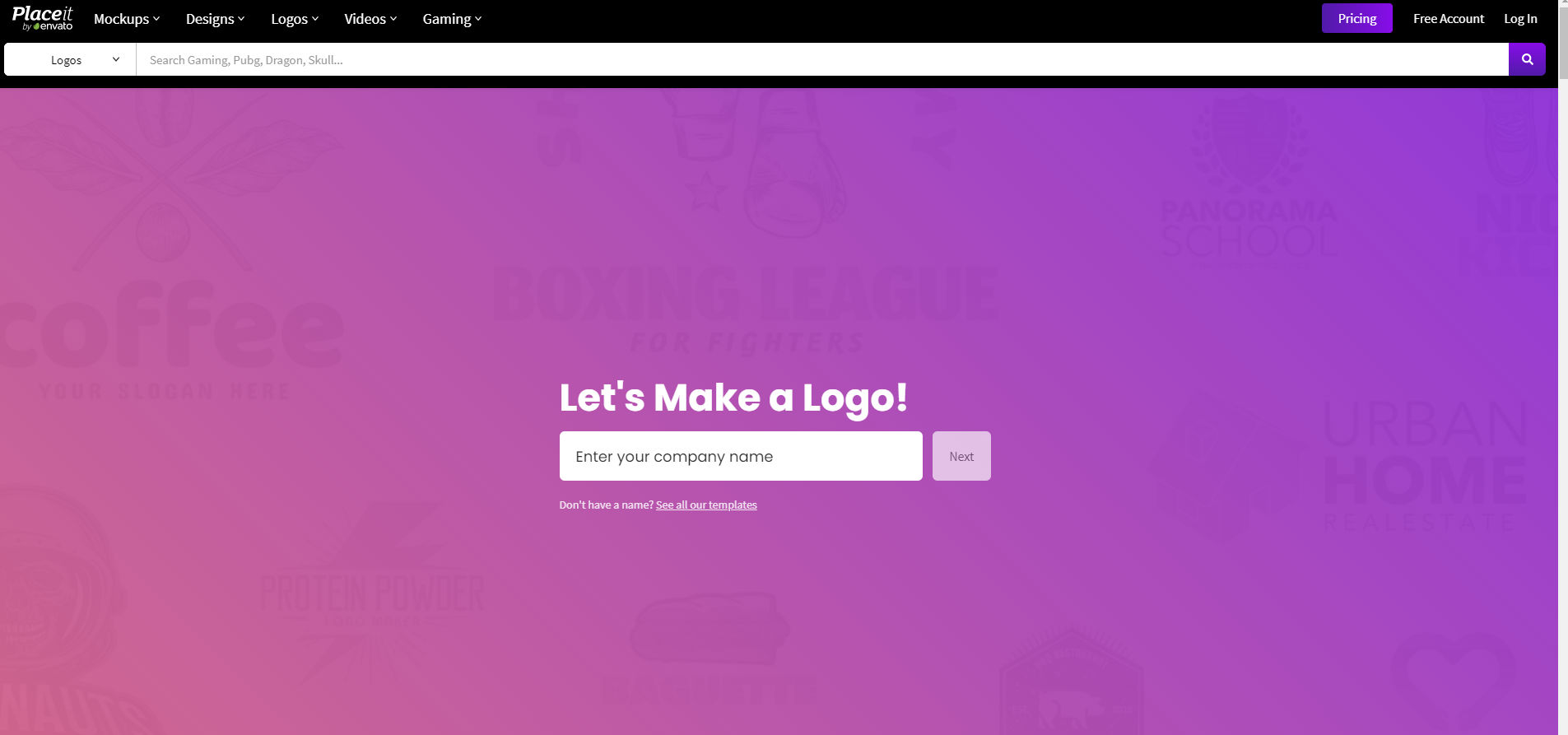 Another great option for easy online logo generation would be the logo maker of Placeit.
If you're open to more gamer-ish Twitch related designs, and want your logo creation process to be easier, Placeit is the better choice.
All you need to do is to write down your podcast channel name, enter a tagline, select the industry, and then pick a symbol from a large list of generated symbols, from which you can search as well.
How to make a podcast logo with the Placeit logo maker:
Step 1: Go to the Placeit logo maker page.
Step 2: Write down your Podcast channel's name.
Step 3: Pick an industry.
Step 4: Pick a graphic/icon for your logo from the list, or search for other graphics on the tool.
Step 5: Pick one from the several generated logo designs.
Step 6: Adjust the logo positioning in the editor and add more graphics, as well as change the colors and font styles.
Step 6: Click the download button to buy and save the logo.
Pros of using Placeit.net for making your Steam profile picture:
The process of logo-making is very easy.
The editor allows flexible editing of the logo.
The graphic search tool allows a large number of icons to pick from.
How do I create a podcast logo?
Depending on the desired result, you have several ways of creating a podcast logo. With basic Photoshop skill and a concise idea, you can create one for yourself via Adobe Photoshop or Illustrator. Alternatively, you can commission artists on Fiverr, or you can use free or paid easy tools for creating logos within minutes.
How much does a podcast logo cost?
The price of a podcast logo as per the listed tools can range between an amount as low as $3.99 to an amount that goes over $40, depending on the source.