Last Updated on July 19, 2021
Looking to produce a stunning cover art for your new book? Can't find a suitable artist that would fit your needs?
Well, we've got you covered!
In this article we would share with you our top 4 recommended book cover artists!
Who are the best book cover commission artists?
Below you'd find our list of top book cover artists: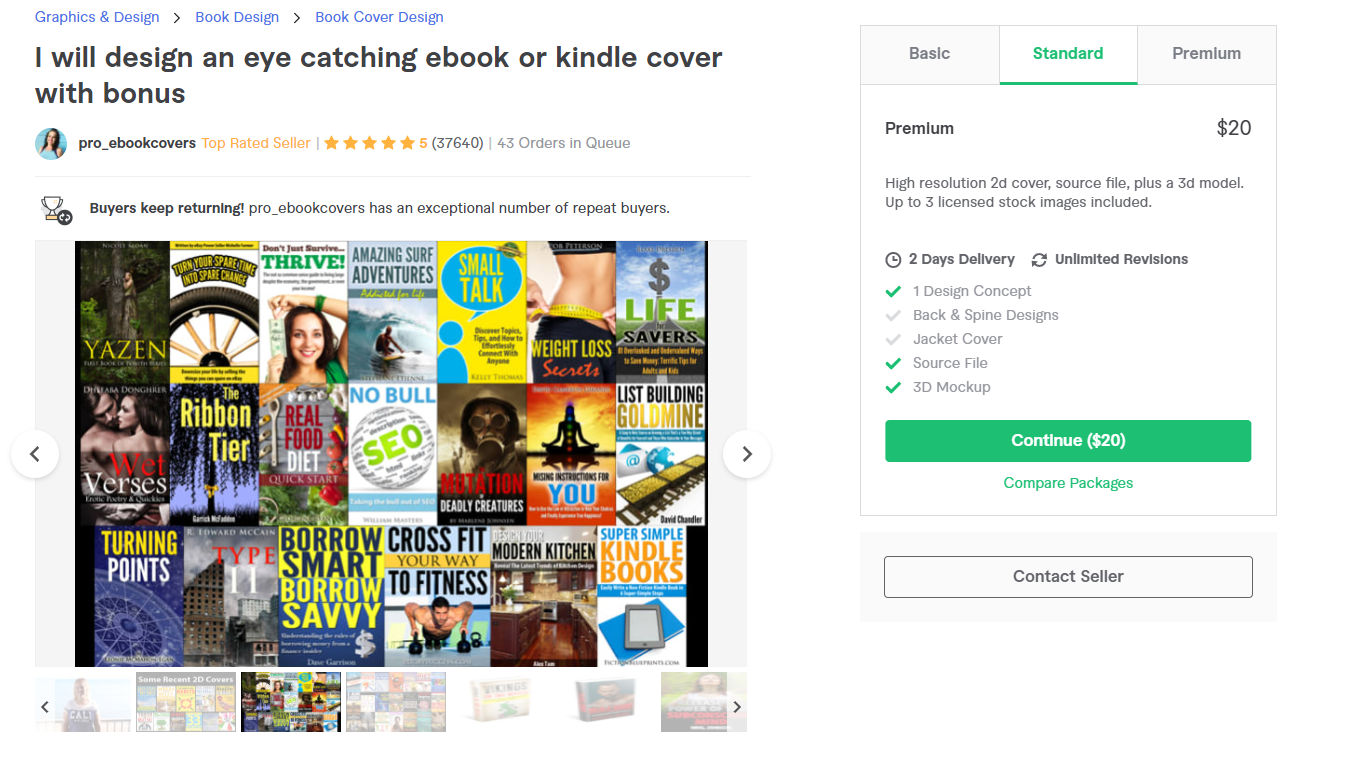 The United States-based seller is the favorite book cover commission artist of the Fiverr users by a long shot. While other commission artists may have garnered only about a few hundred or over a thousand ratings, pro_ebookcovers/Angie's book cover art service stands at a solid rating of 5 stars with over 37,000 total ratings on Fiverr.
Considering the amount of commissions she has done, it seems clear that she is very devoted to her gig, and is a seller who never runs out of ideas. She is by far the most professional book cover commission artist on the site, and is admired for her nearly perfect use of fonts and symbols.
Quote from a Highlighted Review:
This was not an easy book cover, and the seller took my input and interpreted it as clearly as I could ever want. She came up with a stellar book cover! I will definitely use her again for my next book! Great quality–perfect spacing and font color and size and the back cover is excellent—there was a lot of text and she made it look professional.
Want your professional book cover art to be made by a very responsive top rated seller? Check out pro_ebookcovers's gig.
2. sheergenius (Level 2 Seller) – Fiverr's choice book cover commission artist ($30-$50)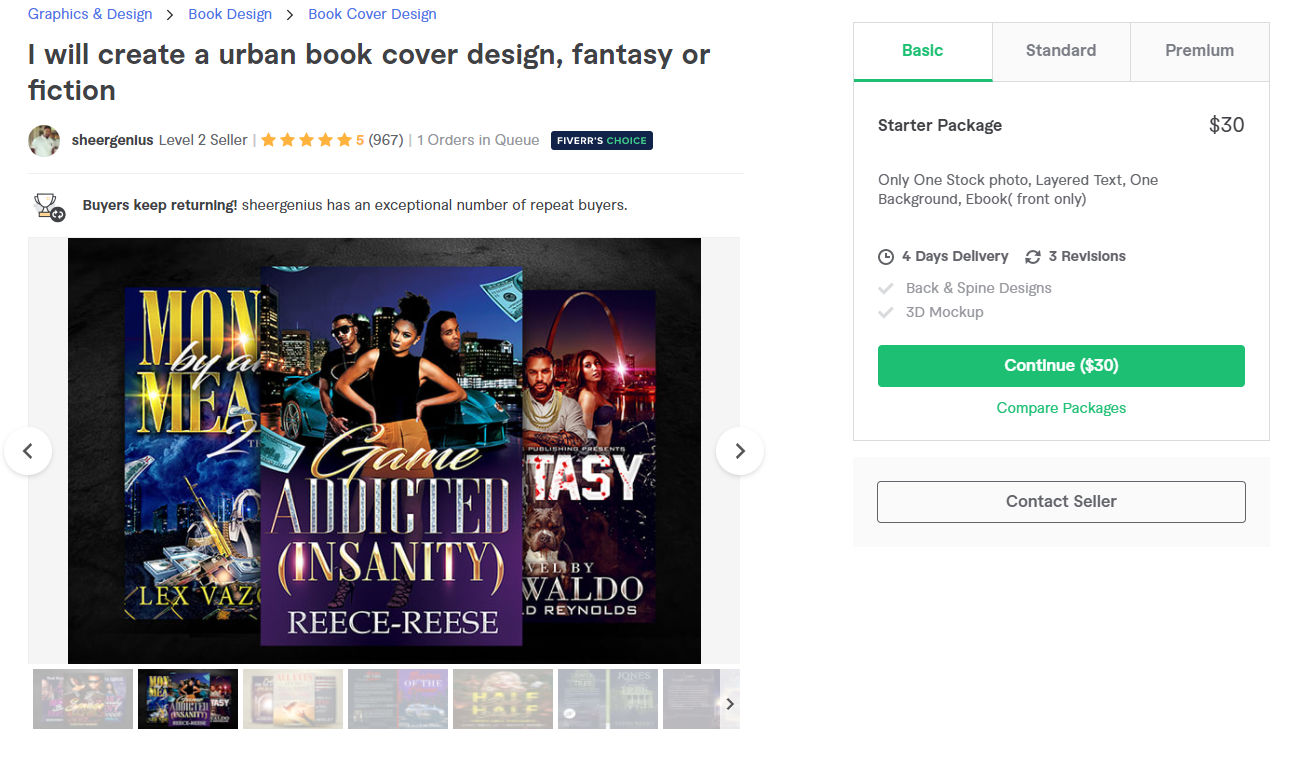 This book cover commission artist from the USA creates some of the most stylish book cover art. His commissions are high enough in rating for the gig to qualify as Fiverr's Choice. His fancy looking book cover art has garnered his gig a rating of 5 stars with 967 total ratings as of now.
He may have a more flair-oriented style, but his profile looks highly versatile, and good enough to commission for any genre.
Quote from a Highlighted Review:
Amazing job! After dealing with others who failed to deliver, I was pleasantly surprised that sheergenius nailed it. If you are looking for any type of book cover (yes, even for a business book), this is your guy!
Want incredibly stylish book cover arts for your work? Check out sheergenius' gig.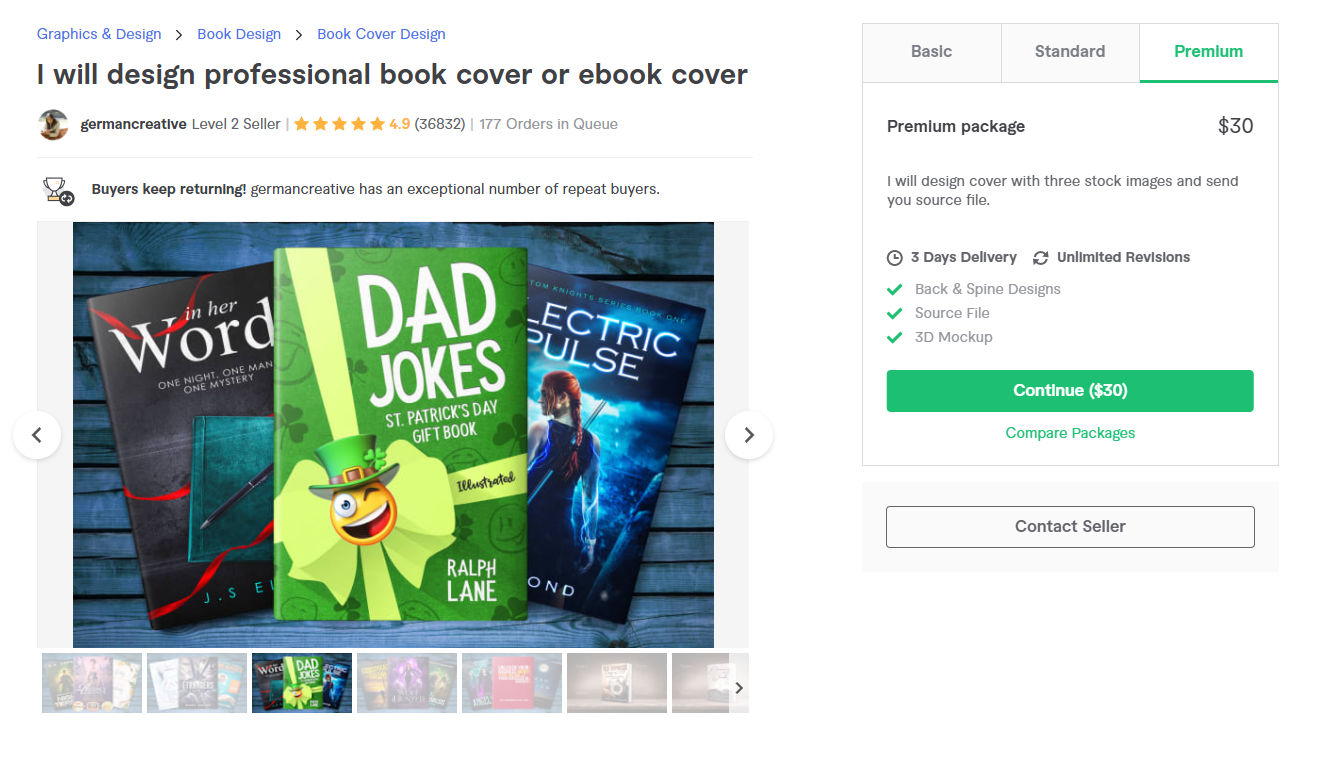 When I first looked at this Austrian book cover commission artist's work, my jaw dropped due to how professional and imaginative it was. The covers are great enough to belong to a best-selling fantasy book.
While most of the great book cover artists happen to create the right combination of fonts, symbols and images, germancreative's book cover arts are much more of a design, as they are full of her own original effects and renders. She is more of a book cover creator.
Her creative style has garnered her gig an average rating of 4.9 stars with over 36,000 total ratings.
Want your book cover art to look like a best-selling book? Check out germancreative's gig. Also check her fantasy book cover art gig.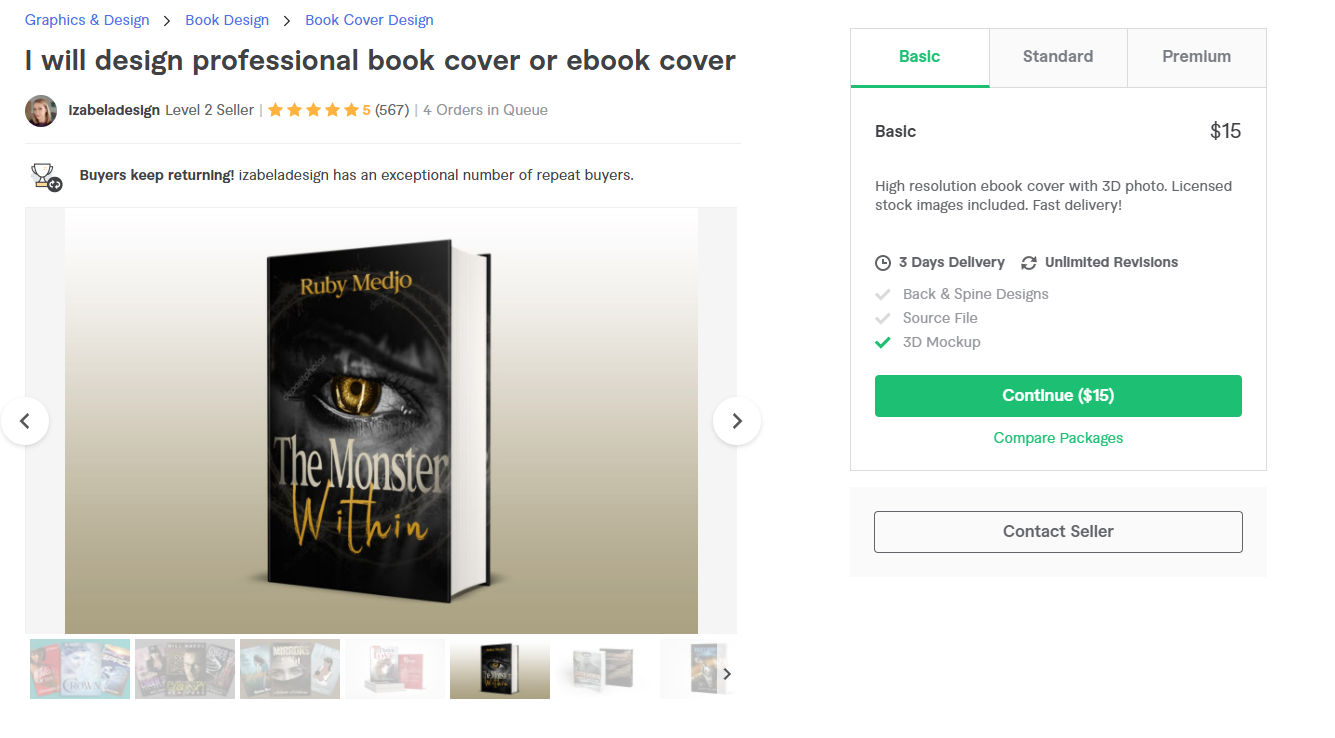 If you want your book covers to be a weirdly specific style, or a mix of a bunch of styles, izabeladesign's book cover commission service is definitely the best option for you.
As per those who have already purchased a book cover art commission from izabeladesign, the Macedonian artist's book cover arts are as professional as they are creative, and a great bunch of the customers of this seller exclaim that their own ideas are brought to life.
You do not even need to describe the kind of book cover art you want in detail, all you need is an abstract, and you will see your vision come to life.
With 567 reviews, izabeladesign's service is rated 5 stars on Fiverr.
If you want your book cover art to be a perfect blend of imagination and professionalism, check out izabeladesign's book cover art service.