Last Updated on December 24, 2022
Are you a fan of the Maplestory game? Looking to commission art for yourself or a loved one but don't know how to?
Then you've come to the right place.
This article will introduce you to Fiverr's Best Maplestory commission Artists.
What Are the Best Maplestory Art Commissions?
Below you'd find our list of best Maplestory art commissions to try this year:
Lunallion – Top-Rated Maplestory Art Commission

Lunallion is Fiverr's choice and a top-rated seller with over 300+ positive reviews.
These two badges prove that she's more than capable enough to handle any project.
Her prices range from $45 for a bust-up art to $55 for a full-body painting; although they are on the expensive side, they are well worth it.
She urges buyers to communicate before placing an order to be on the same page.
Looking for a top-rated artist to bring your character to life? Reach out to Lunallion.
Andhi_ayu – Budget Friendly Maplestory Art Commission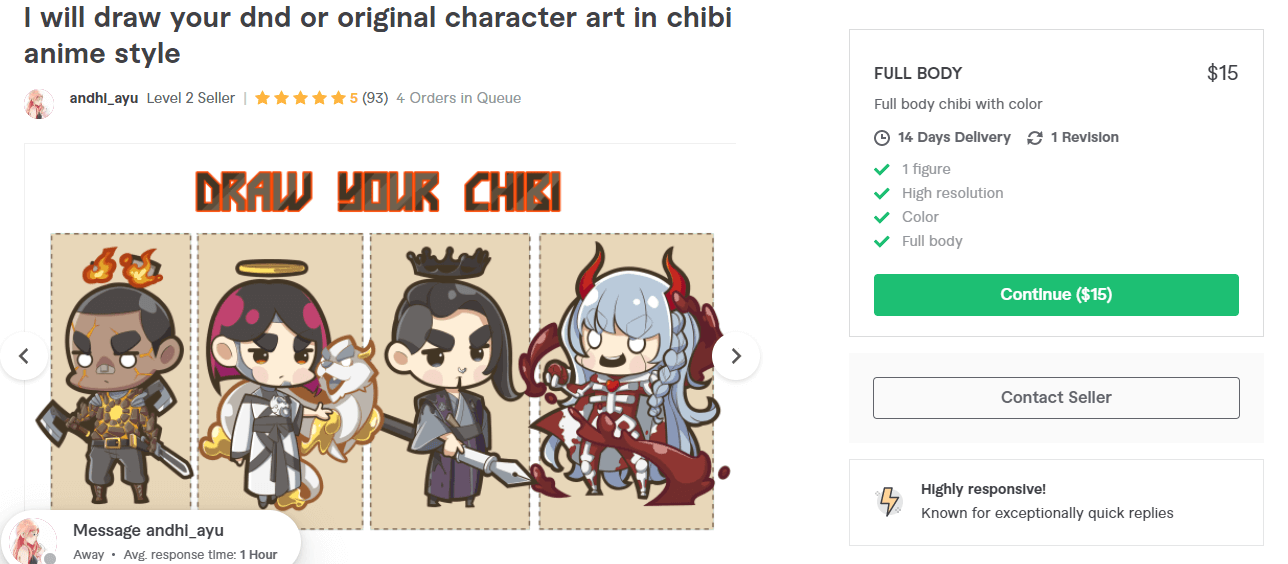 Maplestory characters are initially illustrated in chibi style, meaning there's no other artist to perfectly bring your character to life than a chibi style expert – And no other artist comes close to Andhi.
Andhi is a professional animator and freelance illustrator that specializes in chibi art style. She offers to draw anything, capturing the true aesthetic of the Maplestory art.
She also accepts commissions to draw anime characters and other video game characters, to name a few.
For as low as $15, you can get a detailed and colourful Maplestory art.
Looking for a budget-friendly Maplestory commission? Andhi is your go-to pro.
Vibedcream – Detailed Maplestory Art Commission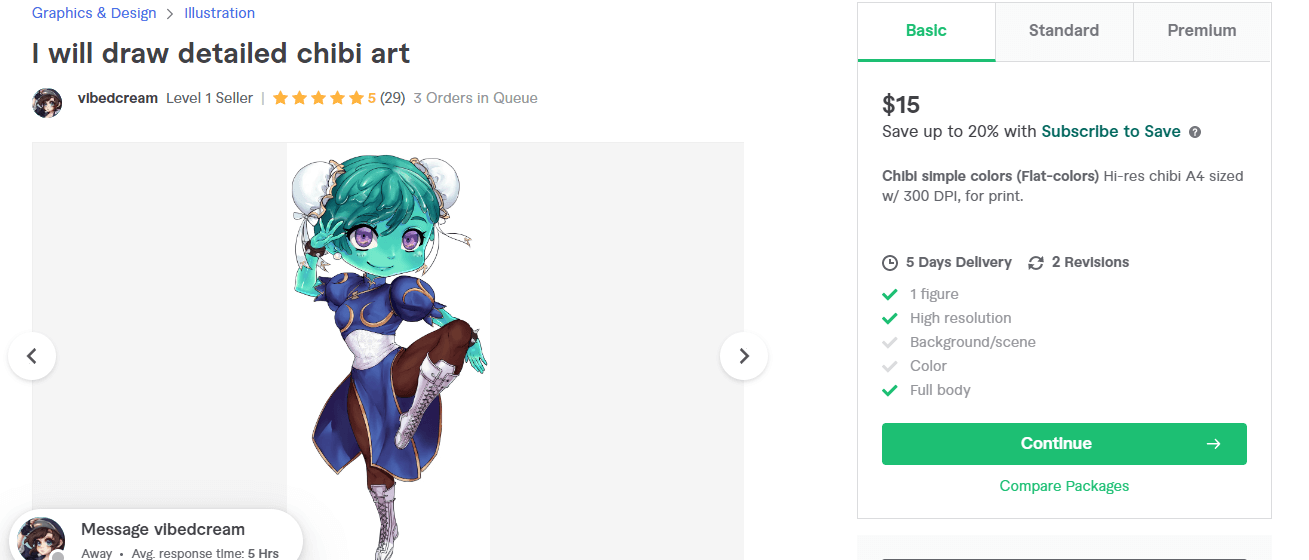 If you're looking for a well-detailed Maplestory art, you can never go wrong with Vibe.
Vibe is a professional artist with years of experience. He offers to draw OC Art (Including self-inserts), Fanart, Armor/Weapons, Simple creatures, Kemonomimi (Anime characters with ears and tails) and lots more.
His prices range from $15 to $35, with a delivery range of 5 days and three rounds of revision.
Looking for a detailed Maplestory commission? Vibe is your guy!
Geekray – True-to-style Maplestory Art Commission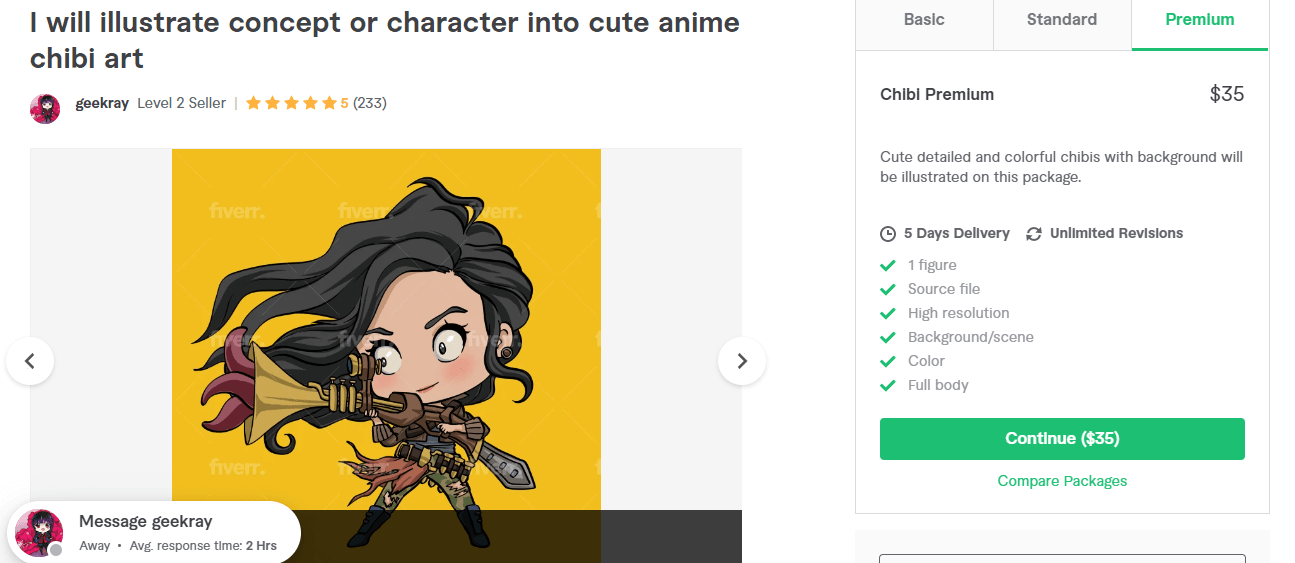 Geekery is a graphic designer with many years of experience in multiple software.
He's a creative capable of bringing anything to life; all he needs is a reference to get the job done. With geekery, there are no limits.
His price ranges from $10 for line art to $30 for detailed art and also guarantees delivery in 5 days with unlimited revisions and a 100% money back guarantee.
Sounds too good to be true, yeah? Well, these are the pros of using Fiverr.
So, what are you waiting for?! Send him a message today, and be sure to get a response in an hour.
Looking for a true-to-style Maplestory art? Reach out to Geekray.
Divaartx – Cute Maplestory Art Commission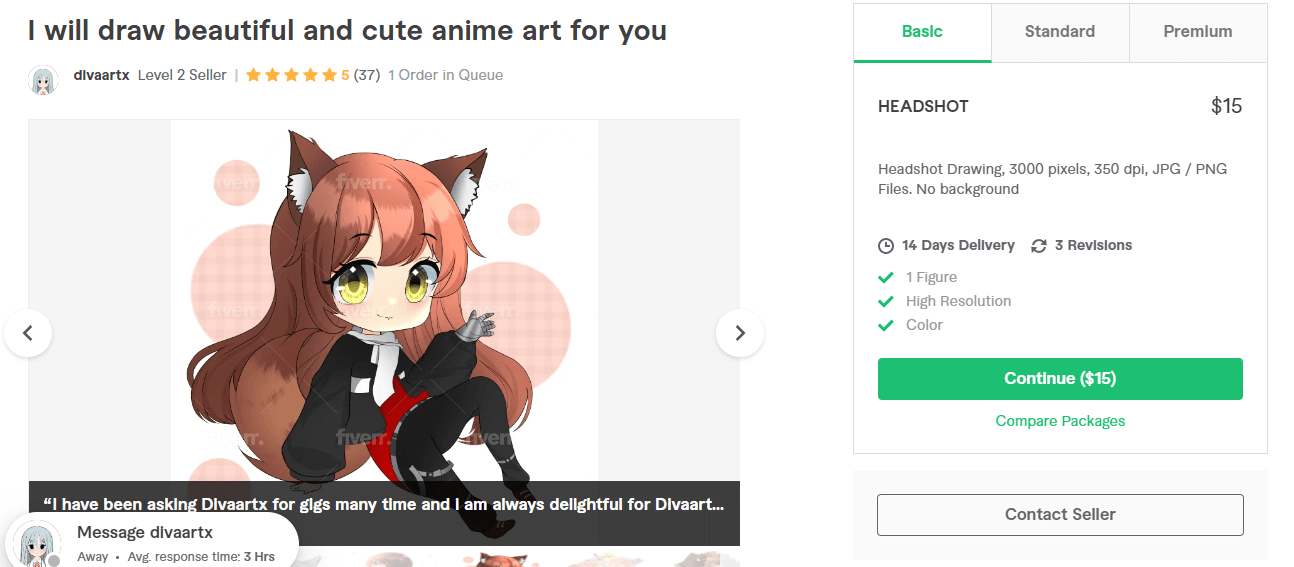 Looking for an artist that understands the features of cute characters? Look no more; Diva is your go-to pro.
Diva is a level one seller on the platform with a Fiverr's choice badge; (meaning she is recommended by Fiverr themselves).
She offers to draw anything cute except Mecha/Armor, Extremely Gore characters, and NSFW.
Her price ranges from $15 to $50, ranging from a headshot, half body and full body. She offers to deliver within 14 to 30 days, depending on the package purchased.
Looking to commission a cute Maplestory art? Reach out to Diva.
How Much Does Maplestory Art Commission Cost?
According to our list, the average price of a Maplestory Art Commission can range from $10 to $60.
You may come across artists who charge significantly more than this, depending on the size and complexity of the project. This is what makes our list of professionals impressive. At a fraction of the cost, you'll get the same professionalism and quality (If not more).