Last Updated on October 10, 2022
Are you sick of waiting for a certain action figure to hit the shelves?
Tired of hearing about a figure you've been waiting for a long time being delayed or even canceled before production?
Well, you're in luck as we'll be introducing you to the top 3 artists who can handle anything from a basic repaint to a full-on sculpting work of whatever custom action figure you desire, from any universe, even if it's an original concept.
What are the best custom figure commission services?
Below you'd find our list of the best artists most suited to handle your project, based on our experience:
1. Tusharj36 – Custom Anime Figure Commissions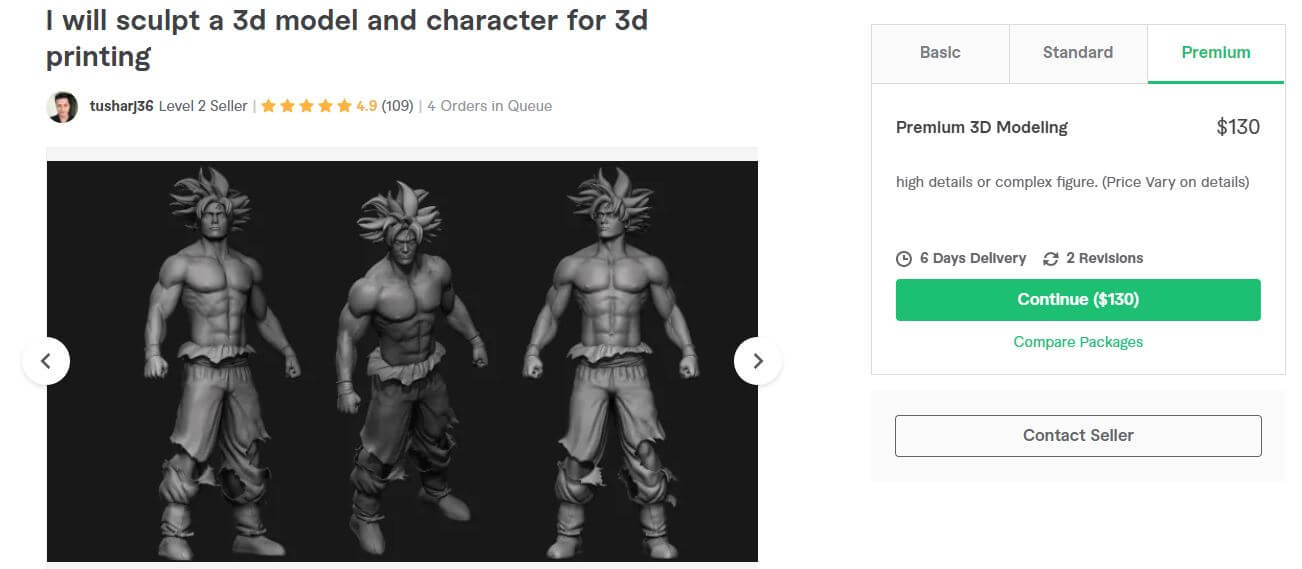 Before a figurine can be brought to life, it must go through a series of steps, the first of which is sculpting.
3D sculpting is the process of creating a three-dimensional item on a computer using a substance that resembles digitized clay for 3D printing. And no other artist on the platform comes close to Tushar.
Tushar is an all-around 3D expert with over 4 years of experience in 3D modeling, sculpting, and retopology.
He offers to make a detailed 3D printable model from any sketch or photo reference provided. He specializes in action figures, anime figures, sports figures, collectibles, and other 3D printable models.
His prices range from $50 to $130, and he offers two rounds of revisions and a delivery period of 3-6 days. The final product is delivered as a high-resolution 3D model STL file or any other required 3D print format.
Looking for the best 3D sculpting service? Check out Tushar's Fiverr gig.
2. Antoinemaury – 3D print & paint commission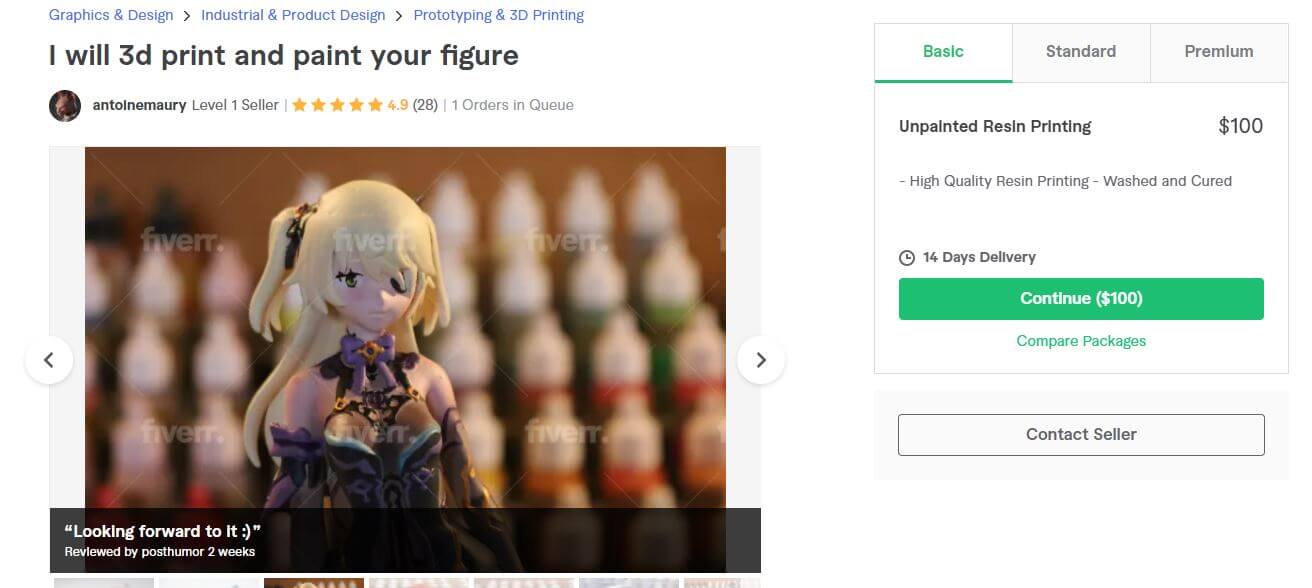 The next step after getting your character sculpted is to print and paint it, which is exactly what Antoine is offering on this gig.
Antoine is a pro verified seller with years of experience in Character Modeling.
He provides High-Quality Resin Printing, Washed and Cured – (Ready to Paint), and Hand Painting as options for printing and painting your figure.
His prices range from $100 to $200 depending on the project's complexity, with a 14-to-30-day turnaround time.
Looking for the best 3D printing service? Reach out to Antoine!
Antoinemaury – All-in-one custom figurine commission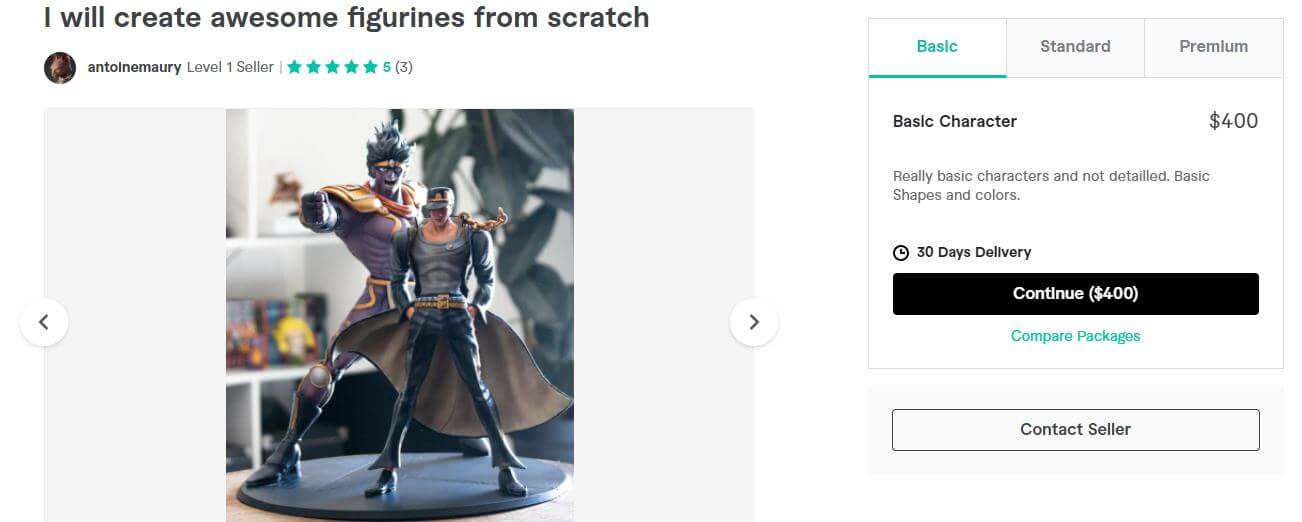 This gig is for you if you don't want to deal with the hassle of commissioning different artists for each procedure of the figure creation.
This gig lets you hire a single artist to handle the entire creative process, including 3D modeling, sculpting, printing, painting, and shipping. All you need do is submit him a project brief and let him work his magic.
His prices range from $400 to $1000 depending on the project's complexity, with a 30-day turnaround. The pricing, however, isn't set. So, you should contact him first to discuss your project and receive a custom quote. Who knows, maybe you won't have to pay $1000.
He specializes in a wide range of figures, from custom action figures to custom anime figures for anime fans, in sizes ranging from 1/6 figure to any size you require. Just make sure you provide him with a thorough rundown of your requirements.
What are you waiting for? Head over to his gig and drop him a note!