Last Updated on September 7, 2022
Your PFP or profile picture should be more than a simple photo!
Are you a Naruto fan looking for awesome PFP ideas for your socials? Then you're at the right place.
Instead of utilizing a PFP everyone can access online, why not create one that is somewhat exclusive to you alone, helping you stand out more?
This article will introduce you to artists that can turn your photo into a Naruto-styled PFP-worthy piece.
25 Best Naruto PFP Examples to Check Out
Note that these Naruto PFP examples are only for reference purposes and are not for personal use.
You can reach out to the artist and commission yours if you like any.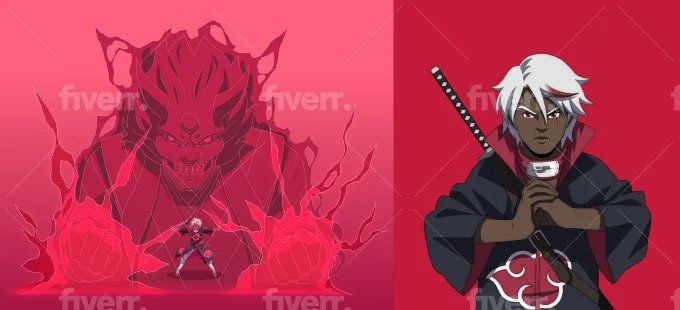 By Arielistianto | Full Portfolio
Arielistianto is a talented artist who is well-versed in Naruto art; from the sample above, we can see how skillfully he combined the concept of Susanno, Akatsuki, and Sharingan to create a magnificent piece.
Check out Arielistianto full portfolio, if you're looking to recreate this piece.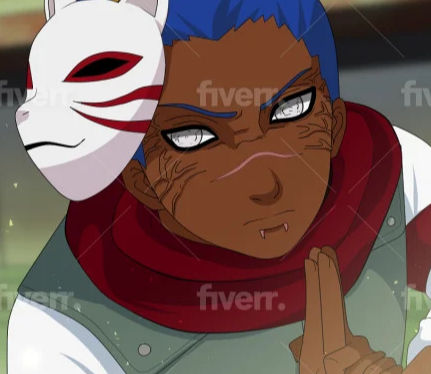 2. By ktoneart | Full Portfolio
Are you a fan of the Hyuga clan Byakugan and want to create PFP similarly? Then Ktoneart is your man; if you want, he will even include an ANBU mask in the image. Send him a message to start working on your project.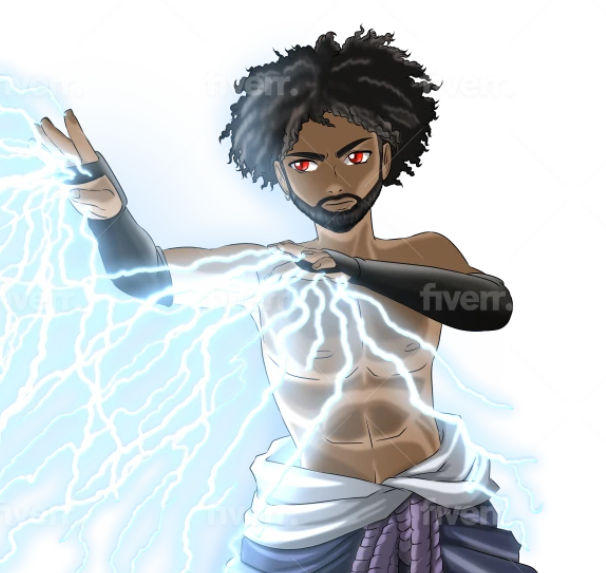 3. By Paintyouv | Full Portfolio
This is artistry on a whole new level. Despite using a different color and hairstyle from Sasuke, Paintyouv could still depict his style accurately. And as we all know, there's no Sasuke without the lightning, making this a true-to-style art. You can reach out to the artist if you are looking to replicate this idea or even have new ideas in mind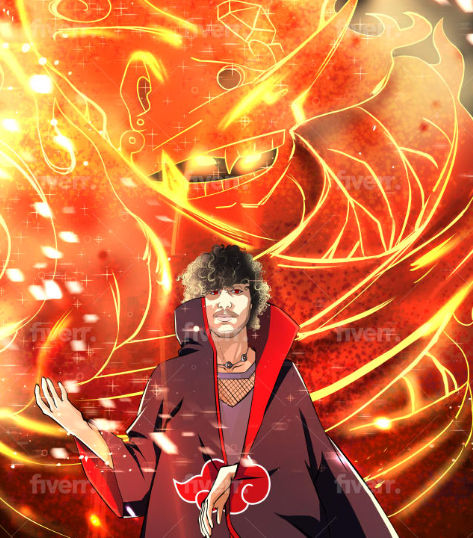 4. By Abimbolaoladipo | Full Portfolio
This image gives off a full-on Itachi vibe without even having to look twice, thanks to the susanno, sharingan, Akatsuki cloak, and stance.
Are you looking to replicate this? Abimbolaoladipo is your guy.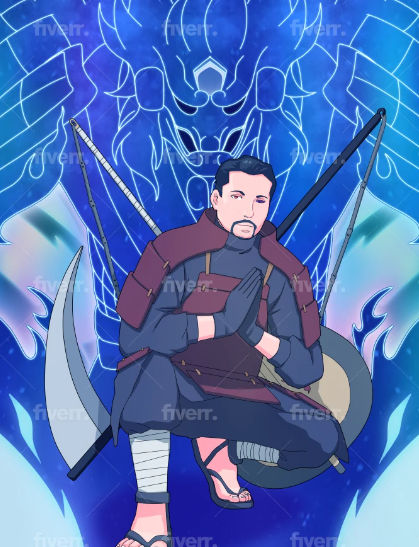 5. By Studiohashira | Full Portfolio
Wake up to reality! Nothing ever goes as planned in this accursed world. The longer you live, the more you realize that the only things that truly exist in this reality are merely pain, suffering, and futility. As said by the Ghost of Uchiha, Madara.
Reach out to studiohashira if you want to create a true-to-style Madara PFP art.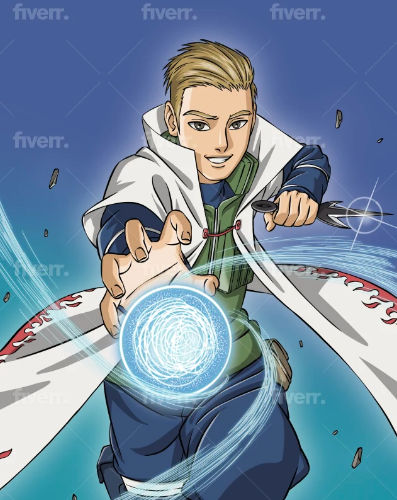 6. By Qreatix | Full Portfolio
The Hokage is reputed to be the series' strongest shinobi. With his legendary rasengan, cape, and kunai, Qreatix is able to depict the fourth Hokage's style precisely. Reach out to him if you love what you see.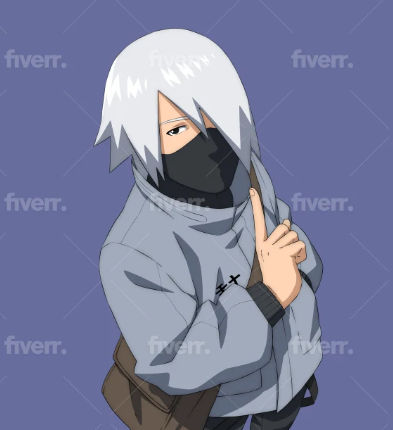 7. By Arielistianto | Full Portfolio
The famous character inspires this piece in the series, Hatake Kakashi. Arielistianto uses a mix of urban fashion to make this Kakashi PFP stand out. Looks cool, don't you think?! Hit him to get yours!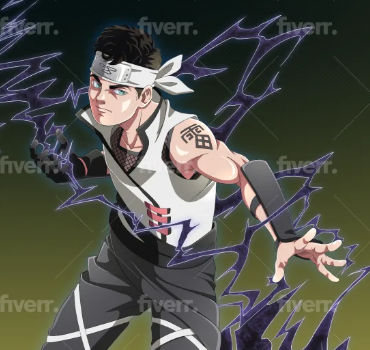 8. By Okashy | Full Portfolio
Clean and crisp art of a shinobi from the hidden cloud (Kumogakure). The detailed black lightning effects say it all! Get in touch with Okashy to recreate this!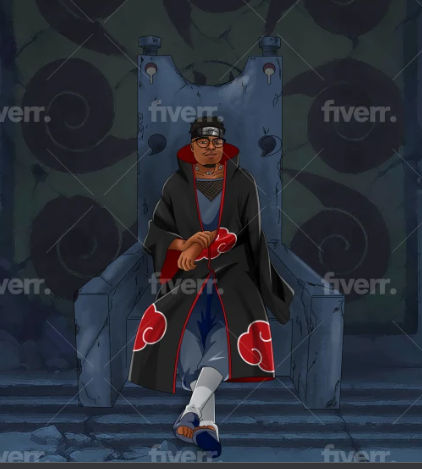 9. By Chat_eau | Full Portfolio
You just can never go wrong with an Itachi-styled PFP. I mean, who doesn't like him?! Cop yours now!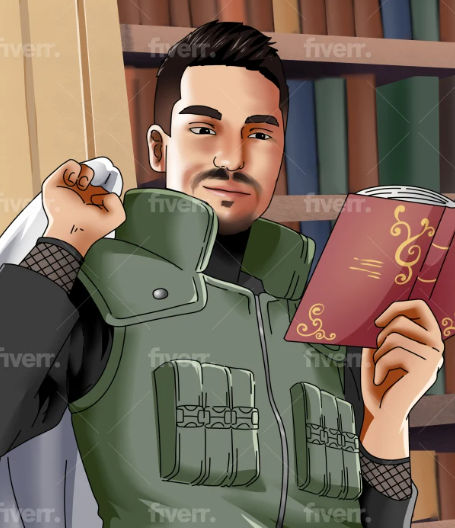 10. By Chat_eau | Full Portfolio
What happens when a shinobi read books? They get to learn more techniques jutsu and learn more about women, lol.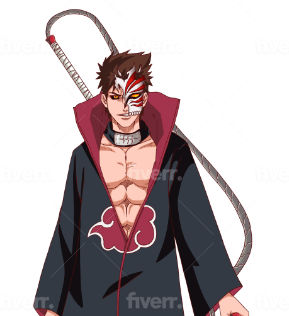 11. By Apietz | Full Portfolio
This is a perfect option if you're both a fan of Naruto and Bleach. Apietz combined these two concepts to create an hollofied Hidan – Now, that's one hell of a mix! It can only be done by Apietz.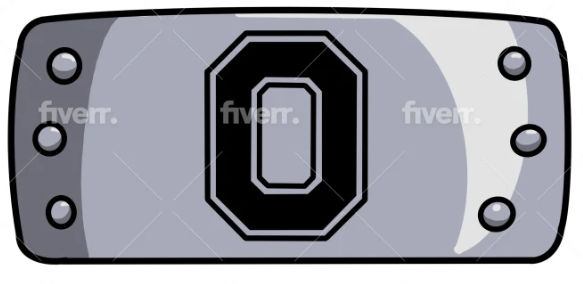 12. By Ondrawing | Full Portfolio
Naruto forehead protectors are worn by most shinobi and engraved with their village's symbol. Ondrawing can create this piece with any desired symbol, making it unique and PFP-worthy.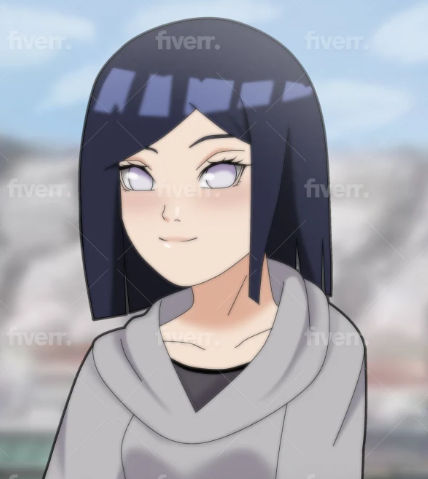 13.By ohthtsriri | Full Portfolio
Without question, Hinata is one of the series' most charming characters. Do you feel cute or like you have stuff in common? Then you should commission this cute Hinata PFP.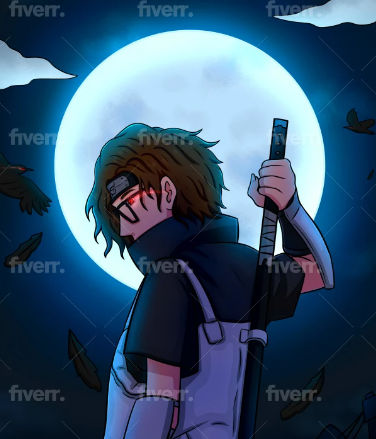 14. By Nearwasa | Full Potential
For the sake of the village's safety, Uchiha Itachi massacred his entire clan and was branded a rogue ninja – Which is precisely the vibe this PFP captures, a full-on badass rogue ninja.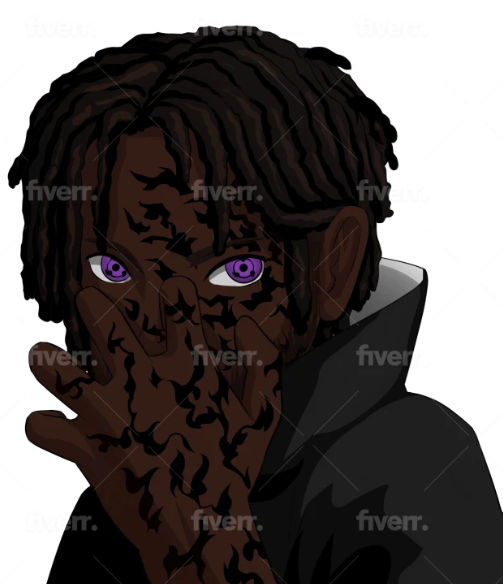 15. By Unicorngirl284 | Full Portfolio
Due to the artist's incorporation of the rinnengan and cursed marks, which strikes the ideal balance, this PFP emanates a badass vibe.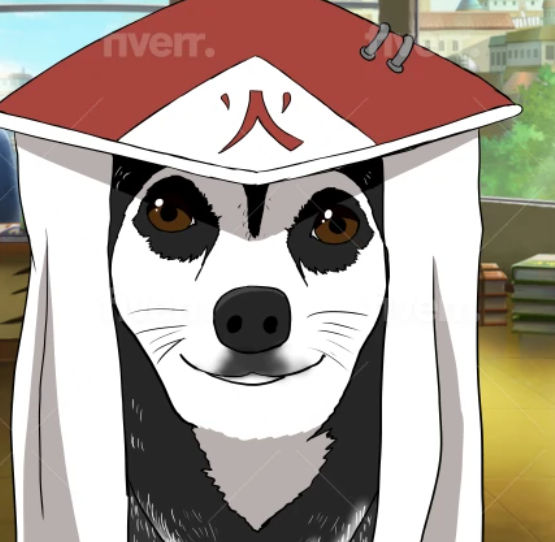 16. By Katsuhito | Full Portfolio
A Dog Hokage? Now that is cute and, at the same time, interesting!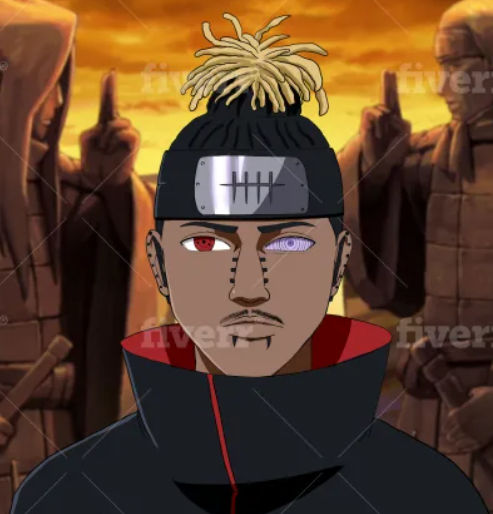 17. By Katsuhito | Full Portfolio
Pain is famous for his Rinnegan dojutsu in the series, but have you ever wondered how powerful he would have been if he possessed both the sharingan and rinnengan?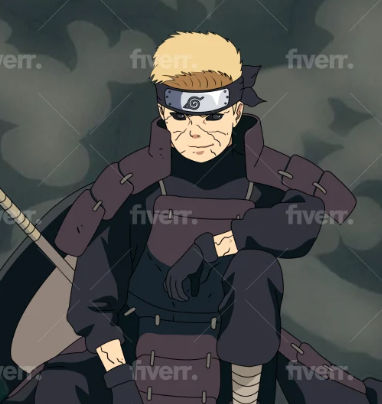 18. By Unggulandi | Full Potential
A Madara PFP is the one thing you can never go wrong with. The posture, the body armor, the skin cracks, and the weapon; All on point!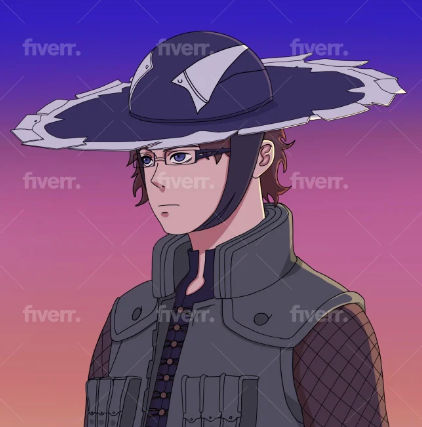 19. By Redubls | Full Portfolio
What else can I say? This PFP is so serene and cool at the same time. I like how the artist used the hat as a design and weapon. Now I wish this character is in the actual series. Redubls is just a message away.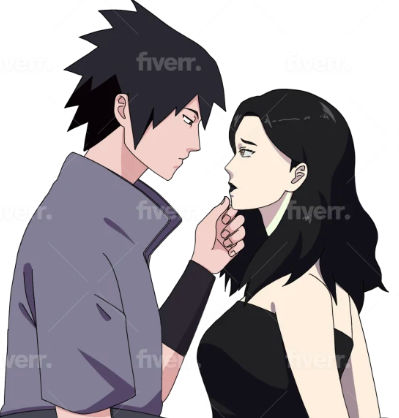 20. By Redubls | Full Portfolio
This one is for the female weebs in the house that love Sasuke or any male character in the series. Using your photo as the basis, Redubls will create an anime-styled artwork with your chosen character in the background.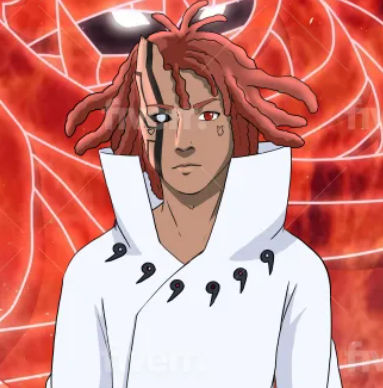 21. By Katsuhito | Full Portfolio
This PFP has so much going on that only a genuine fan of Naruto could fully decipher every nuance of the picture. Hiring an artist to develop a PFP is ideal as you can incorporate anything you want to make your character stand out.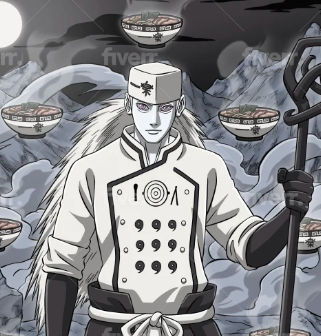 22. By Qreatix | Full Portfolio
This is one excellent concept regarding the sage of six paths. Instead of being surrounded by sage orbs, this character is surrounded by ramen. As already stated, PFPs shouldn't be ordinary; the sky is the limit to your creativity.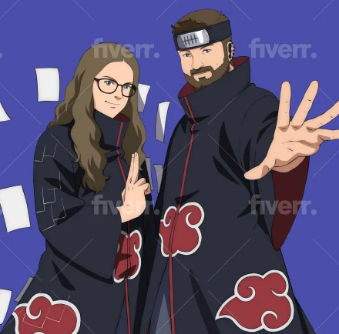 23. By Arielistianto | Full Portfolio
For the couples in the house, Not bad, huh? Arielistianto is your go-to pro if you want to recreate this for you and your loved ones.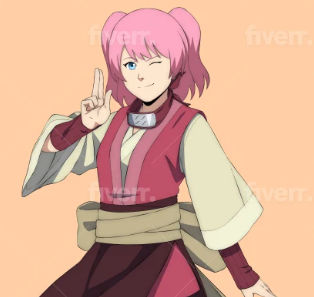 24. By Arielistianto | Full Portfolio
This PFP has a lovely feel thanks to how well the color harmony, wink, and all the other elements work together. You can never go wrong with this style.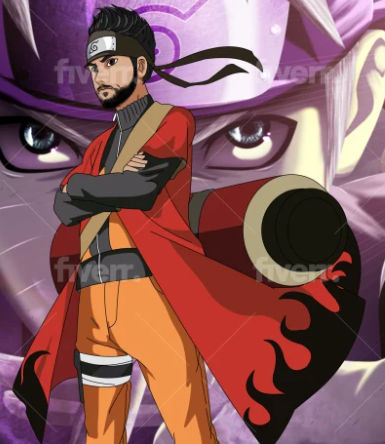 25. By Unggulandi | Full Potential
This stance will forever be in the hearts of Naruto fans. You shouldn't call yourself a fan if you don't know this stance, the cloak, and the scroll.