Last Updated on December 24, 2022
Looking to hire a virtual assistant? Want to know what exactly you'll get from using virtual assistant services and how much it would cost? What are the best platforms to hire virtual assistants on, and get some personal recommendations?
Well, no worries – we have got you covered!
No matter if you are an individual freelancer working from home or a company's CEO, there's one thing that we all lack – time.
Managing you time properly is a tough job. Everyone is striving for efficiency, but it's extremely hard to do it when you have to handle multiple mundane tasks by yourself. And that spot is exactly where hiring a virtual assistant can change your business and your life for the better.
What is a virtual assistant?
Virtual assistant is a dedicated person who provide wide array of services to your business from a remote location, most notably from a different country. It's essentially an assistant that works remotely.
As the internet begun to grow and expand in a rapid pace over the early 2000's, more and more companies started to realize that they don't really need to bring all of their employees into the physical office, and that certain tasks should be outsourced to freelancers via the internet, to save time and upkeep costs.
What services do virtual assistants offer?
From administrative tasks such as scheduling appointments and replying to emails to social media management and personal errands – A virtual assistant can do almost anything in order to save time for you and for your business.
Here is a list of the most popular virtual assistant services:
Customer support service
Reading and responding to emails
Managing the social media accounts of the business
Designing social media graphics
Scheduling meetings and calendar maintenance
Data entry and various repetitive tasks
Creating PowerPoint presentations
Order fulfillment
Writing job listings
Arranging interviews
Answering phone calls
Taking meeting minutes
Following up with leads/clients
Making travel arrangements
Handling payments and all types of paperwork
Organizing cloud files
Formatting blog posts
Writing blog posts
Creating graphics for blog posts and articles
Designing business cards and flyers
Taking care of website SEO
Translation
Transcribing audio files
Lead generation
What are the best virtual assistant services?
At this point I am sure you can see how having a virtual assistant under your disposal can be of great assistance to you and your business. A single virtual assistant can boost your productivity, take the mundane tasks off your hands and give you back precious hours of your valuable time.
As virtual assistants and outsourcing in general became more and more mainstream and the internet continued to grow, digital talent marketplaces became the place where virtual assistants could offer their services to business owners seeking to hire workers remotely.
When it comes to choosing where to hire a virtual assistant from, there are plenty of different companies and online platforms that offer those type of services. They all differ in key elements such as: price points, number of unique services offered and the available modes of communication.
To make the process of finding the right virtual assistant easier for you, I have compiled a list of the top platforms in the industry, according to my 7+ years of experience of recruiting virtual assistants:
My #1 overall pick for best virtual assistant services is Fiverr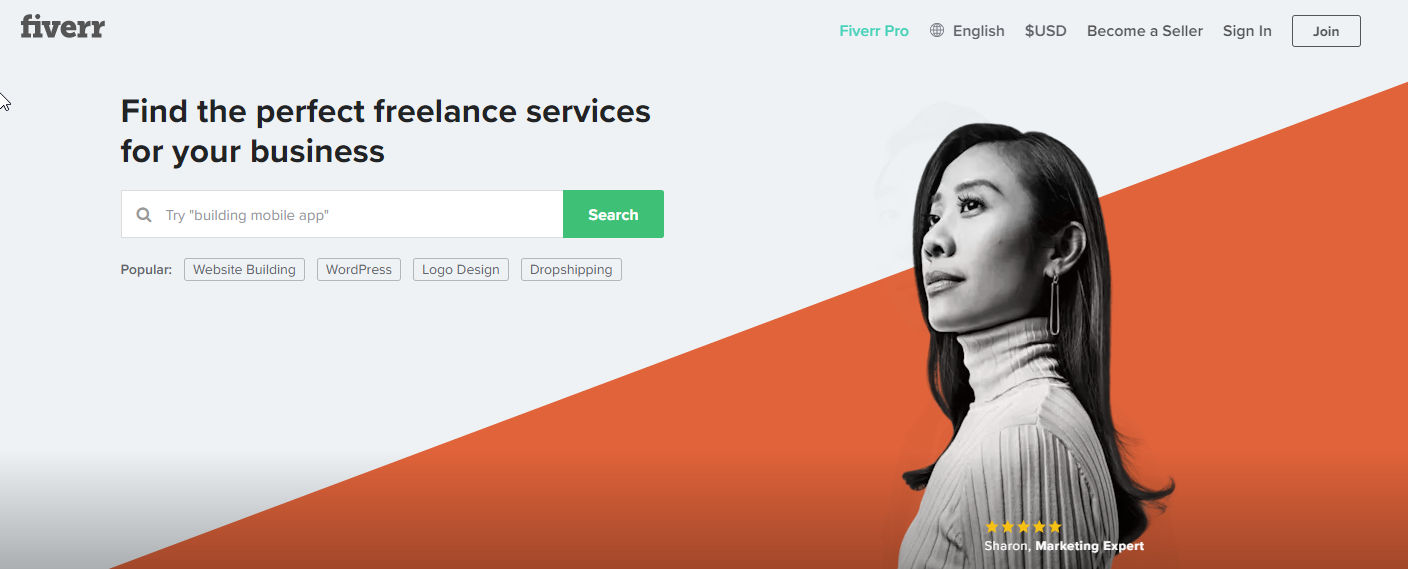 Fiverr brands itself as the world's biggest online marketplace for digital services. With over 3 million services available and 300 different categories, the choices are indeed limitless.
One of the most popular services you would be able to find on Fiverr are virtual assistants. Their scope of services varies from one freelancer to another, but can go from help with very specific tasks to running your entire business for you. They can help you simplify your life and streamline parts of your business.
Fiverr is an extremely well-established online marketplace for finding both US-based and overseas freelancers. Each of those groups has its own merits. One thing is for sure – there are enough virtual assistants available on Fiverr for you to find your perfect match.
How to find virtual assistants on Fiverr?
This is easy. just go to the virtual assistants category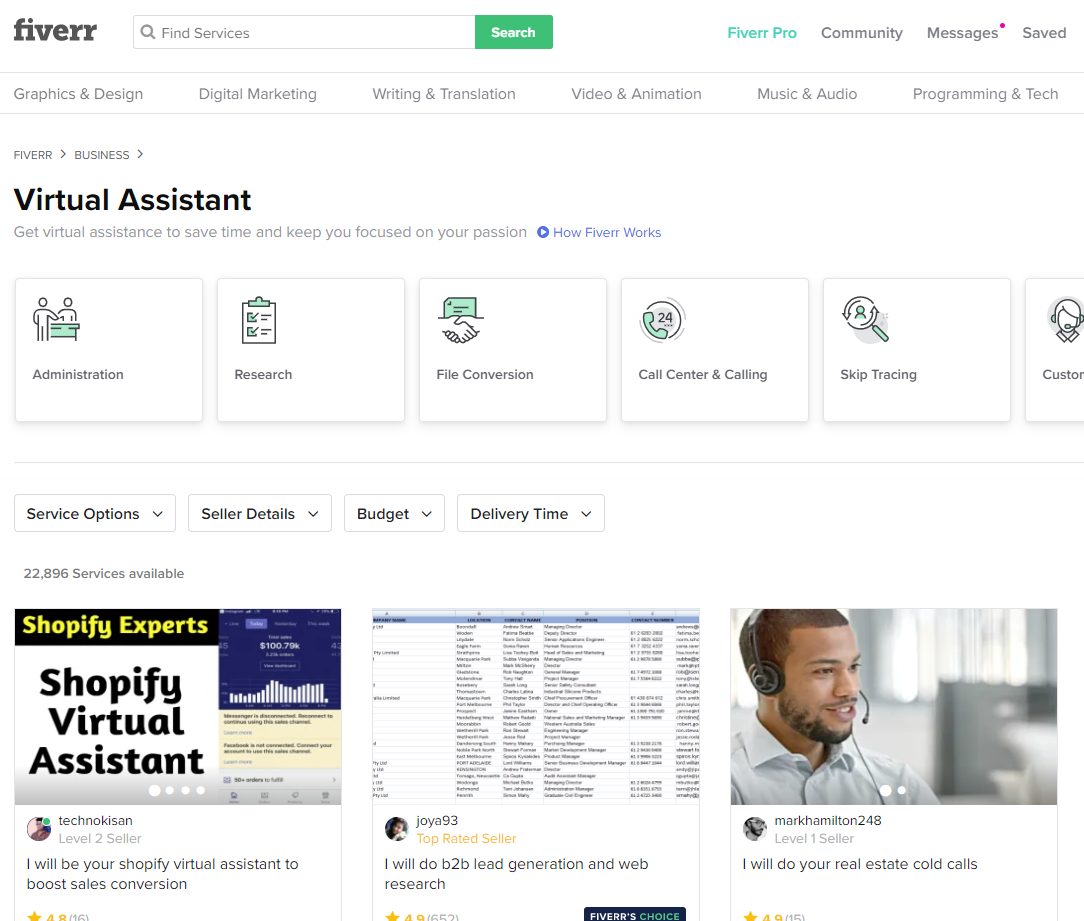 Inside the category page, you'd be able to browse through over 22,000 different virtual assistant services. You can sort them all through parameters such as "best-selling" and budget, as well as the specific type of tasks they are offering (Administration, research, customer support, etc).
If you are looking for a specific type of job done, you can search through Fiverr's whole database and filter those search results as well.
For example, let's say I am looking for virtual assistants who can do lead generation for my business.
I search for "virtual assistants" in the upper search box. I get 20,000 results from this search term, but then I can click on the "Categories" filter, choose "Lead Generation" and lower this huge number to the 72 service providers who are actually relevant for me.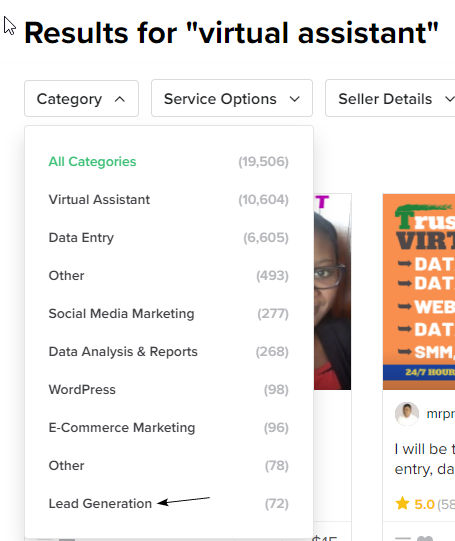 Who are the best virtual assistants on Fiverr?
With over 22,000 virtual assistants on the entire platform, it can be very overwhelming trying to find a good and reliable virtual assistant on your own.
To help you all a bit, here's my personal list of 3 awesome virtual assistants whom I still use their services to this day: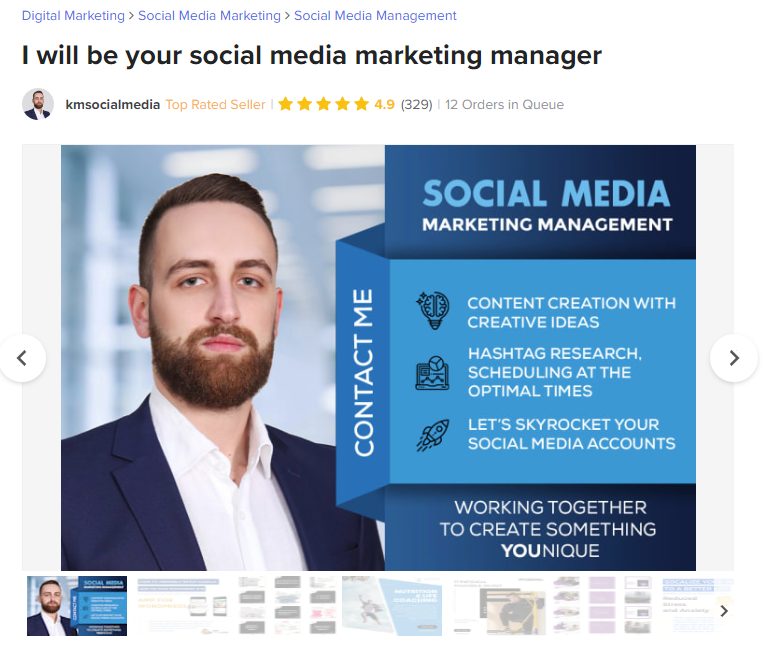 Link to the service: Click here
Looking for someone to help take care and grow your social media channels without hiring a dedicated person? Klaidi is an amazing seller who really knows what he is doing. He'd help manage your social channels properly, while implementing his growth strategies.
With over 320 5 star ratings and numerous outstanding reviews (go read them yourself if you don't believe me), Klaidi is definitely my and a lot of business owners go-to guy when it comes to social media.
What he would do for you and your business:
Creating and fully optimizing Social Media Accounts on platforms such as Facebook, Instagram, Twitter, LinkedIn, Pinterest.
Developing growth strategies tailor-made for your business to help you achieve your goals.
Content Creation, with respect to your brand's guidelines.
Scheduling your posts at optimal times
Competitive analysis
Developing Brand's Awareness/Identity
Hashtag Research
24/7 Support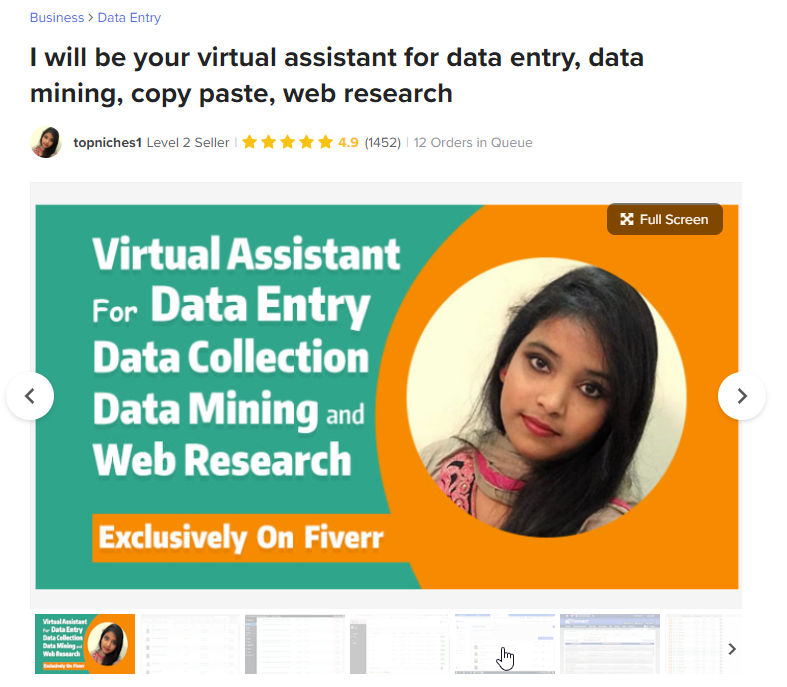 If you are looking for any sort of manual data entry job, Topniches is a Bangladesh-based company offering a wide range of data entry tasks on Fiverr, with extremely affordable prices.
Link to the service: Click here
Here are the specific services they offer:
Data Entry
Data Mining
Excel Data Entry
CRM Data Entry
Data Scraping
Copy Paste Work
Data Conversion
PDF to Excel or Word
JPEG to Excel or Word
Typing in Excel or Word
Business Card Entry
Shopify Data Entry
WordPress Data Entry
E-commerce Products Listing
Web Research and Web Scrapping
Data Collection from Linkedln/Instagram
Property Research, Public Record Search
Real Estate Research and Data Entry (Name, Email, Phone, Address, etc)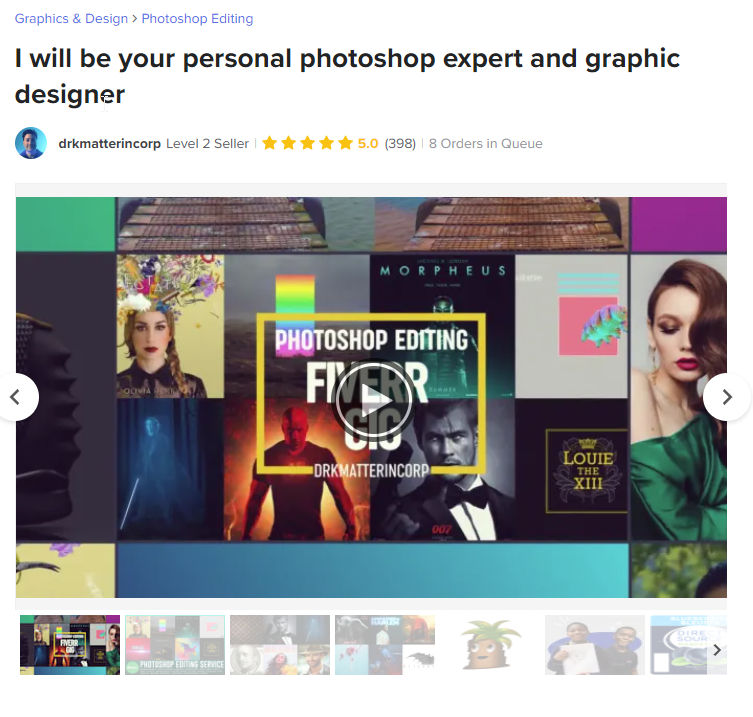 Looking for a graphic designer to complete on-demand tasks? Ian is a professional Photoshop expert with over 20 years of experience. He would take care of any graphic-related task you might need.
From my experience – his deliveries are absolutely awesome, with very quick turnarounds. His prices are very affordable, starting at around 15$.
Link to his service – Click here
What kind of graphic design jobs he can do for you:
Color correction, contrast and brightness
Photo Repair
Removing objects or people from the frame
Cut-outs
Recoloring and tinting
Cropping
Sharpening and Smoothing
Photo Manipulation
Product Photos
Infographics
Logo Design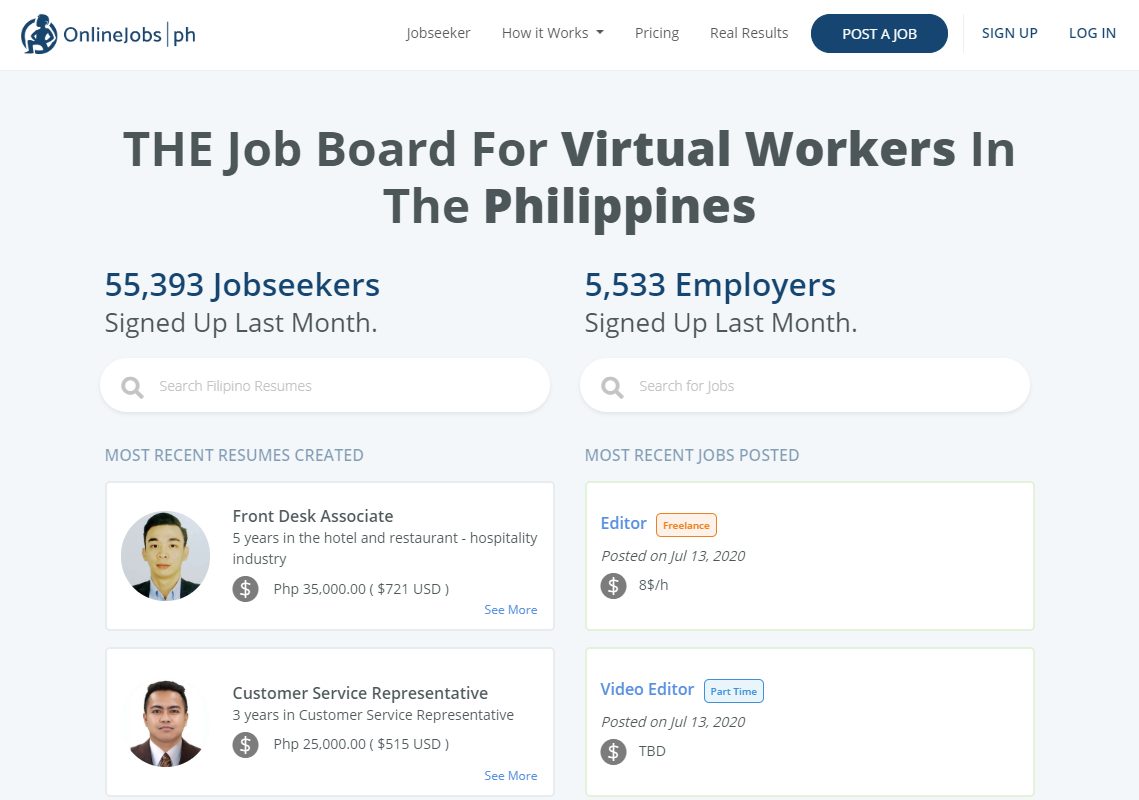 Online Jobs.ph is a job board for virtual workers from the Philippines, with over 500,000 existing members. it's currently the the most popular job site in the Philippines.
It was originally founded in 2008, and kept growing and expanding over time. Now, it's the go-to place for thousands of companies from all over the world who prefer to hire Filipino contractors for help with their projects.
And you know what is the most popular service on the platform? Right, it's virtual assistants. This site is filled with thousands of virtual assistants, each of them with his own specialties.
Why should you use Onlinejobs.ph?
The pricing – The average monthly cost of workers here is fairly low compared to other platforms.
The variety – you'll find thousands of different virtual assistants
Solid verification process – all the workers on Onlinejobs.ph are verified by the platform and you get to interview them yourself during the hiring process.
From my personal experience, Filipino workers tend to be extremely loyal and hard workers. They would go out of their to exceed your expectations, and they are super nice as well.
If you are looking for hand-vetted USA-based virtual assistants, this company is the one you should go to.
Instead of choosing one specific virtual assistant yourself and paying them per job (Fiverr) or as a full hiring (Onlinejobs.ph) in 24/7 Virtual Assistants you purchase a monthly plan with a specified number of hours. Every month, you'll get access to their whole arsenal of virtual assistants up until you use the number of hours you paid for.
You just post up the required job and they'll immediacy assign it to one of their workers. It's a pretty simple system, but it works very well. If you need to meet deadlines and afraid to put all of your eggs in one basket, this may be the best solution for you.
It's important to note that they are offering a wide number of virtual assistant services, but writing is not one of them.
Website – Click here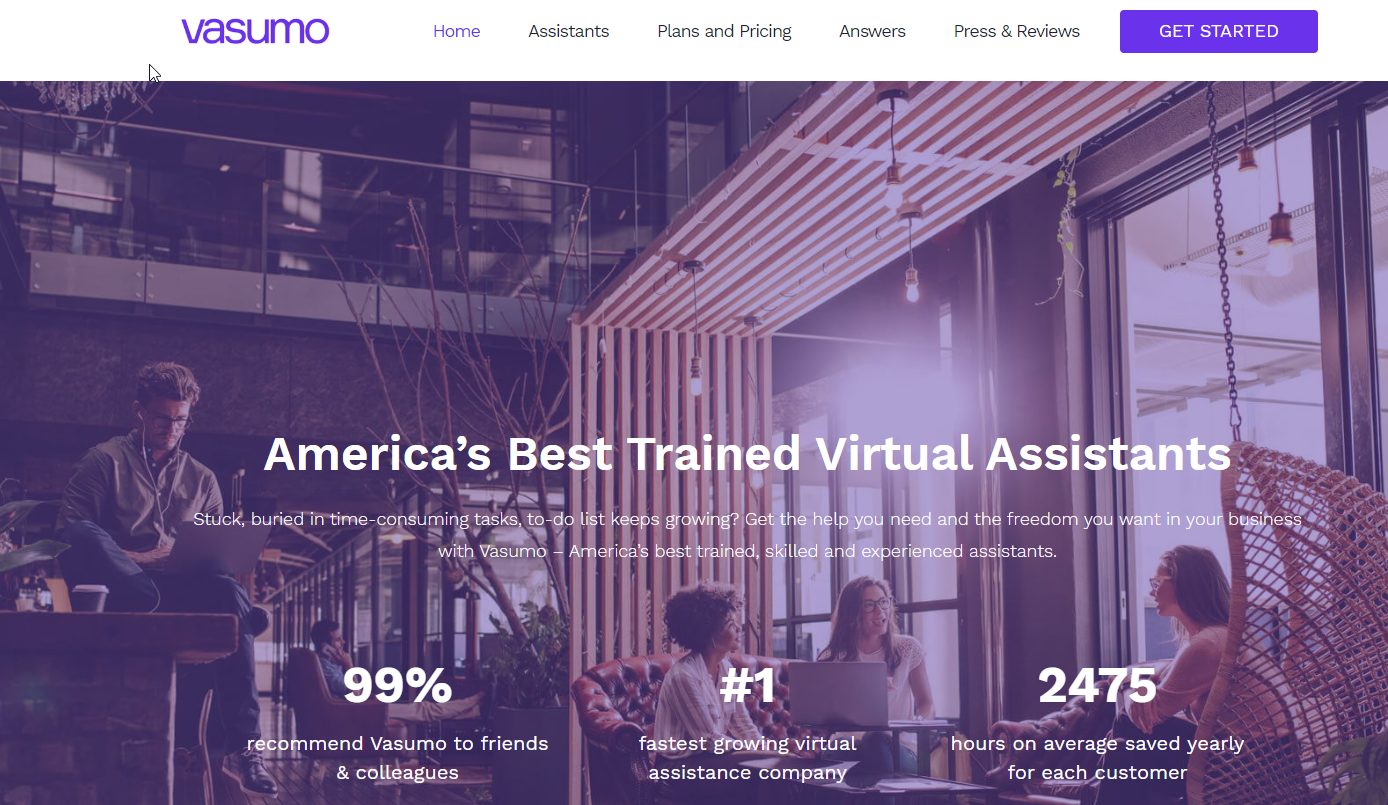 Vasumo is a premium virtual assistant service that offers highly trained US native virtual assistants. Their team of assistants can help you in a wide range of tasks, including:
Graphic design
Website design
Funnels and landing pages
Video and audio editing
Social media management
Lead Generation
Research and data entry
Their list of clients include some big names such as Disney and Bloomberg. All of their in-house virtual assistants go through a three months certification course and cover over 300 different tasks during their training.
Their monthly rates start at 497$, which is a pretty good deal when you take into consideration the fact that the virtual assistant you would get would be a US-native with a guaranteed 3 years of experience. Using Vasumo is a straight-forward way to avoid the hustle of dealing with inexperienced workers, and getting right into the mix.

Upwork is the biggest online outsourcing platform in the world, and their virtual assistants category is not lacking in any way.
You'll find here a huge variety of virtual assistants from countries all over the globe and very different price points. The hourly rates for virtual assistants start at around 4$/per hour for beginners and can go up to 200 dollars per hour for experienced USA-based virtual assistants.
As always, look for things in the middle. Upwork's platform offers plenty of filtering options, so you can drill down and find the perfect candidates for you and your business.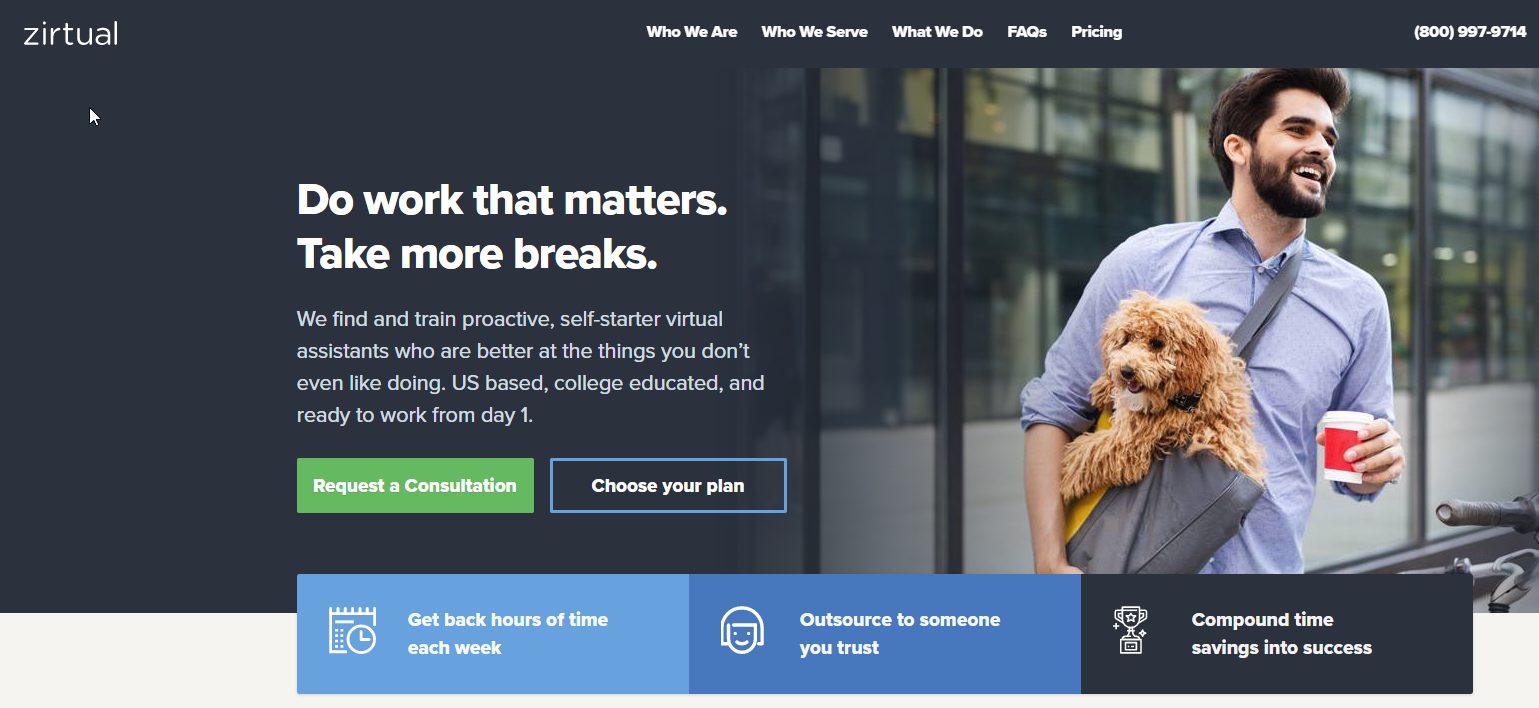 Continuing the trend of highly trained and vetted US based virtual assistants, Zirtual.com offers a wide array of workers, focused more on the administrative side of things.
So if you are looking for a virtual assistant mainly for tasks such as: Mail and calendar management, travel booking, website maintenance, event planning, content marketing and invoices management – Zirtual is a good candidate who could fit your needs.
One of the cool things about Zirtual is that they have specialists available on site for all the different tasks they offer, so if your dedicated virtual assistant is faced with any issue with a specific task – he can just go a few meters and get help from the specialist of this field.
Zirtual's services are currently available on the US only, and start at 449$/ per month for 12 hours of virtual assistant support.
Going to another part of the world, Mytasker.com is an outsourcing service offering you the option to hire an Indian virtual assistant. Their line of workers can help you with writing & editing, administrative assistance, IT support, digital marketing and web development.
Their pricing is fairly cheap, and they are currently offering 30% discount on any plan on their site to help you with the Covid-19 situation.

Toptal is another big freelancing marketplace offering a wide range of outsourcing services, including virtual assistants.
Toptal's main claim and unique selling point compared to other similar platforms, is that they would find you the top 3% talent by actively filtering and removing low quality freelancers.
They do that using a 5 steps screening procedure to vet each freelancer on their platform. For example, each developer on their platform need to pass the following 5 steps:
Language and personality tests, which only about 26% of applicants pass.
Detailed automated skill review, which only 7% of applicants pass.
Live screening sessions – using a video chat, an expert watches the applicant during his test and overview exactly what he is doing. The expert provide the applicant with specific live exercises to test his problem-solving ability. Only 4% pass this step.
Test projects – the applicant gets a test project in his professional field that need to be completed in about 2 weeks. Those projects are comprehensive and provide real-world scenarios for candidates to demonstrate their competence and professionalism in their respective field.
Continued reviews – After the applicant pass the test project phase, he starts working on projects from real customers. He is expected to maintain high level of quality work and communication. A failure to do so would result in letting him go. Only the top 3% who stay consistent and keep the high standards stay in the platform.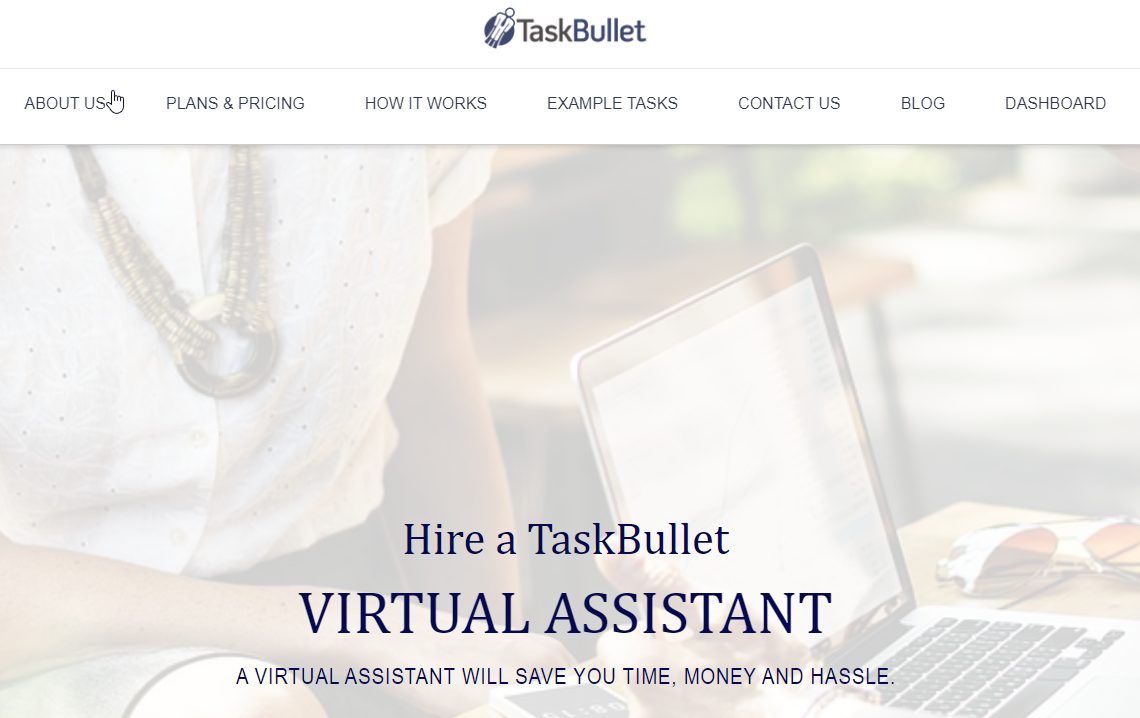 TaskBullet is an outsourcing service that offers you the option to hire virtual assistants from the Philippines, similar to Onlinejobs.ph.
Unlike them, with TaskBullet you won't have to find your desired workers all by yourself. They handle the vetting process and would find the right virtual assitant for your tasks. To use their service, all you have to do is submit the required tasks into the site and a dedicated project manager would oversee the progress.
The virtual assistant pricing here can get as low as 6.50$ per hour if you choose the "Expert Bucket" package. All the packages they offer include your own dedicated virtual assitant and project manager, and come with a 100% money back guarantee for any unused hours.
Belay is a virtual assistant service would match you up with a college-educated professional who would take care of your required tasks on your behalf.
Like other services we have mentioned on this list, Belay would assign a "Client Success Consultant" to care of the vetting process for you, so you won't have to do any individual interviews of the virtual assistant prospects.
Belay's main selling point is that their acceptance rate is lower than Harvard's acceptance rate, which means you are getting the best service from qualified virtual assistants.
The list of services offered by their virtual assistants include: email management, social media management, events scheduling, proof reading, travel arrangements and client coordination.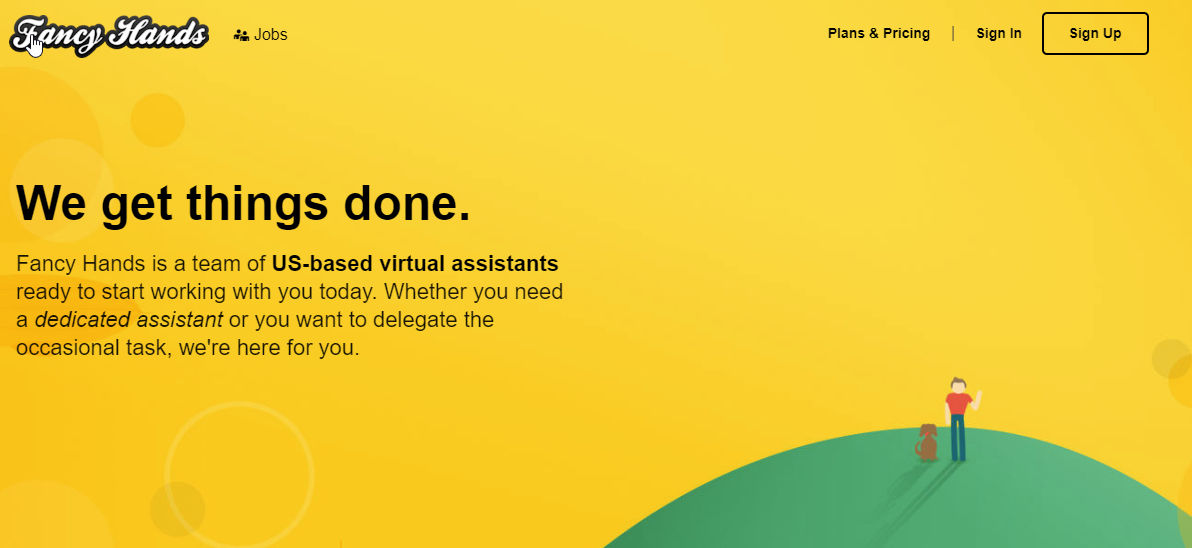 Fancy Hands is a virtual assistant service designed to help you with a range of administrative and personal tasks, so you and your workers could spend their time on the more strategic tasks in hand. They have a dedicated personal assistant service that allows you to work with the same person on all of your different tasks.