Last Updated on November 21, 2022
Have you ever thought about creating your own furry character?
Got an awesome character design in your mind and all you need is to find a talented artist who would accept your commission?
There are a lot of artists out there who love drawing furry characters, and it can be difficult to find one that suits your tastes.
This blog post will teach you how to find these artists so you can commission them for any artwork that would make your fursona smile!
How to get your own custom furry art commission?
When you're looking for an artist to commission your furry art, the online sites people usually tend to recommend are: FurAffinity, Deviant Art and Twitter.
While all of those places are viable options and have some great artists, from my experience, the best platform for commissioning any type of artwork (including furry art) is Fiverr.
Fiverr.com doesn't need any introduction. It's the world's largest marketplace for digital services with over 3 million sellers and a huge variety of services.
But that's not the reason I recommend it. The reason I believe Fiverr is a better option for art commissions is because unlike sites like Deviant Art, they provide an escrow service which guarantee you won't get screwed over.
Trusting people online with money is hard. No matter how many positive reviews a seller might have, you can never know if they'll run away with your money or deliver your work with big delays. There's no bigger bummer when getting excited for a commission, just to see it all fall through the cracks.
Fiverr is a controlled marketplace and as such – your money won't be delivered to the seller until you are 100% satisfied with the work you received. This can give you the piece of mind knowing that your money is safe and that your commission is ensured.
Beyond that reason, they also have plenty of amazing artists on board. Want to see them? Check out the next sections!
Who are the best furry art commission artists?
Here are the 3 best furry artists I have personally found, based on orders from over 20 different artists: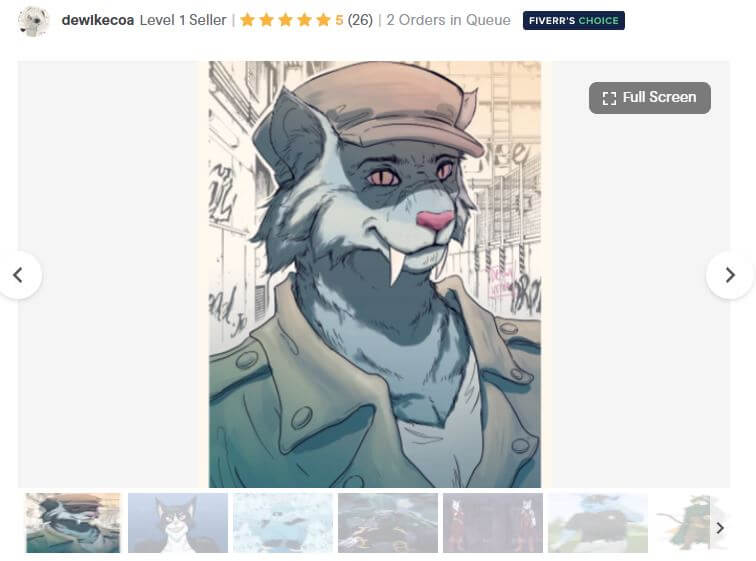 Looking for fursona art? Then dewikecoa is probably your best option on Fiverr!
She's a talented freelance artist from Indonesia, and I think her amazing past work can speak for itself.
Pricing: $40 for half body, $60 for full body.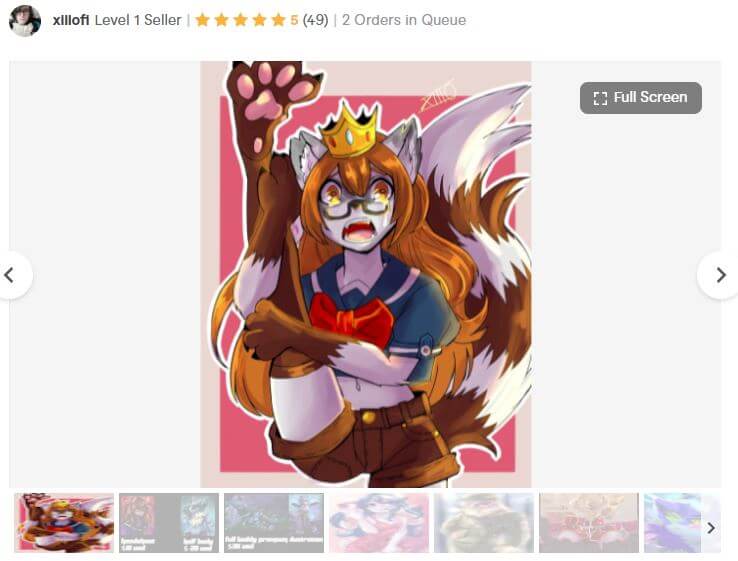 Do you have a character that's been on your mind lately? Maybe one for an upcoming book or comic? If you would love to help bring them to life, then you better check out xiiiofi's gig. He is an artist from Mexico, specializing in the furry style.
Pricing: $10 for half body, $30 for full body.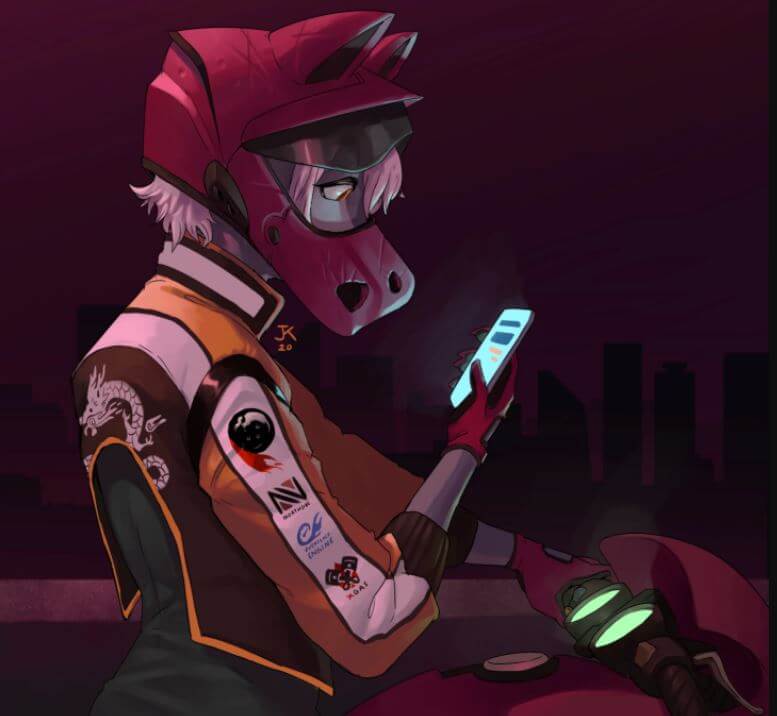 jungkit is a very special artist that not a lot of people noticed on Fiverr yet. His artwork style is very unique and the quality he provides is amazing, especially considering his low asking price.
If you are looking for a great drawing for a great price, check his gig out soon before he'd have too many orders!
Pricing: $30 for headshot, $55 for full body.
How much does a furry commission cost?
The average price of a furry commission is between $20 to $70, depending on the level of experience of the artist and the amount of details required (half body, headshot or full body commission).