Last Updated on December 31, 2022
VTubers is an abbreviation for "Virtual YouTubers" and as the name implies, they are online content creators that present themselves using a virtual avatar.
These virtual YouTubers do not work on artificial intelligence; There are actual people behind their movements, controlling their virtual avatars through motion caption and other sensor/ motion detection technologies.
This art, which originated in Japan, is highly influenced by the anime style, which is one of the reasons for its rise in popularity. As a result, many individuals are interested in pursuing a career as a VTuber and establishing a name for themselves.
Is it your dream to become a VTuber, but you lack the necessary experience? Then you're at the right place. Here's a guide that will set you on the right track to become a successful VTuber.
What do you need to become a VTuber?
To get started as a VTuber, you'll need the following:
High-quality VTuber model
High Spec Gaming PC
Motion-tracking webcam
Microphone
Green screen
1. Create a VTuber model/ avatar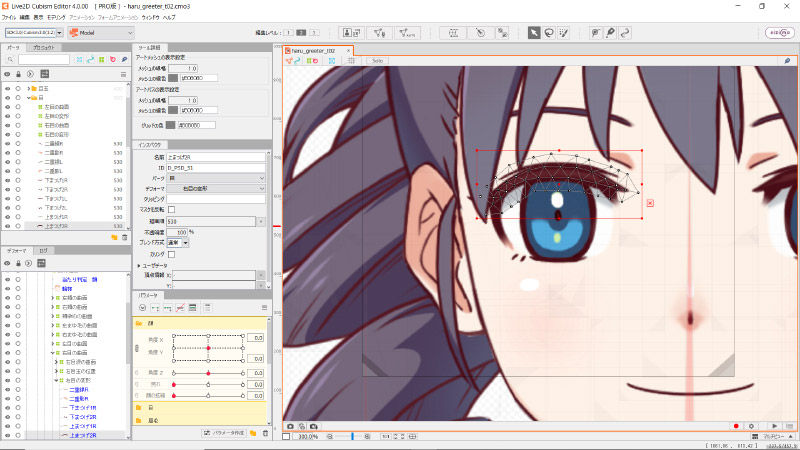 The first and common feature in vtubing is the use of a 2D model. This method is fairly self-explanatory; however, it does require the design or commissioning of a 2D anime character. It can cost as little as $0 or as much as triple digits, depending on how sophisticated the model is.
You have two alternatives for making a vtube model: make it yourself with a vtube creator software like live2d, which will take a lot of time and work if you aren't familiar with the software, or use a free, more user-friendly software like VDroid, which will take a lot less time and effort.
However, the quality of your avatar will be substantially lower than that of avatars made using more advanced software. They won't be any worse; they'll only seem more simple or basic.
Creating a quality VTuber model is a difficult undertaking; It necessitates varied levels of 3D modeling, rendering, and rigging. To rid yourself of all the stress, it is advisable to simply hire an artist to do all of the work for you.
When hiring an artist, you're not just paying for their time. You're also paying for years of polished skills; hence, ensuring a high-quality service, which is why having your model designed by a professional artist is preferred.
And where is the best marketplace to commission an artist without breaking the bank?
Sites like Deviant Art, Twitter, and Reddit are often recommended. Those are all valid alternatives, but in my opinion, Fiverr is the ideal platform for commissioning any type of artwork.
Fiverr is a freelancing website where creatives of all kinds sell their services for as little as $5. There are dozens of outstanding artists who offer design packages at or near this cheap price threshold; Obtaining high-quality artwork without breaking the bank. Even better, by simply searching, you can easily find artists who specialize in making VTuber models.
If you don't want to go through the hassle of comparing and contrasting thousands of artists to find the right one for your project, you're in luck as we've done the legwork for you and made a recommendation of the best artist who, based on our experience, we believe is capable of handling your project.
Xiaojing1 – A Professional VTuber Model Artist
Xiao is a Fiverr favorite and a highly rated level two seller with over 300+ positive reviews. Her ability to hold two of the platform's top positions demonstrates that she is more than capable of handling your project.
With over 5 years of expertise as an animator, role designer, and model designer, she is passionate about developing and animating 2D models. She offers to create a one-of-a-kind 2D model using live2d and Adobe Animate.
Depending on whether it's a full-body or head-to-shoulder character, her prices range from $200 to $300. However, this price only includes character model design. If you want to animate the model, she has some additional extras available for few bucks.
What are you waiting for? send her a message today to bring your dream avatar to life. Her average response time is one hour, so you should hear back within that time frame.
2. Incorporate Motion capture into your model
Once the model is ready, you'll need to bring it to life by adding motion caption (mocap) to it. It'd be boring to see your avatar do nothing while streaming or recording. Wouldn't it?
Simply put, motion capture is a camera-based function that records human movement. With motion capture, the character moves in sync with the distributor's movements. in order to use Mocap, special software packages are required to acquire and process the data.
VTubers are familiar with software such as FaceRig, VMagicMirror, Wakaru, VTube Studio, and Luppet. You might prefer one of them over the others since they all have various builds and strengths in different areas.
To get started, look up tutorials on how to use the software. The more you understand how to use the program, the better your content will be, resulting in increase in audience size.
After obtaining a model and added motion capture, then you've completed more than 90% of your journey to becoming a VTuber. The rest are essentials that you should have even as a regular content creator.
3. A High Spec Gaming PC
Whether you're a YouTuber or a VTuber, you'll need a computer to keep your channel running. VTubers, on the other hand, usually need PC with high specifications due to the software they'll be using to rig their models to maintain a smooth viewing experience.
4. A motion-tracking webcam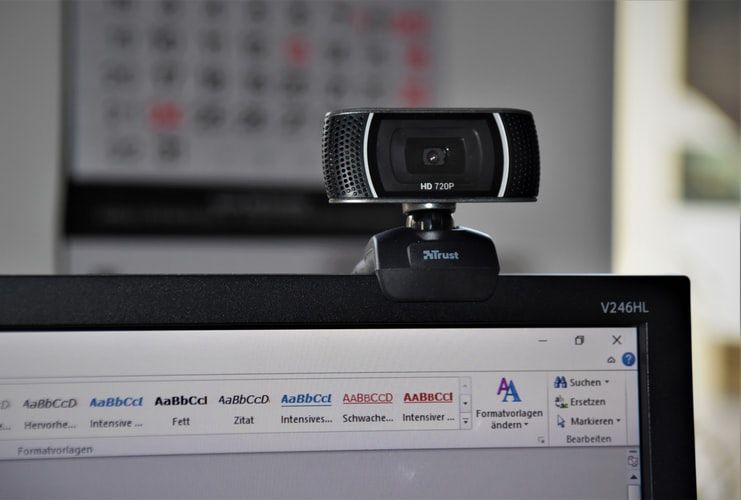 VTubing necessitates the capture of your face in real-time, therefore you'll need some kind of camera. Many successful VTubers utilize DSLR cameras, but a simple webcam with a respectable resolution would do to get you started.
Brands like Logitech and Microsoft LifeCam offer the best webcams for motion tracking. I recommend the Logitech Pro C920, which is under $100. The best value for money in 1080p HD.
Webcams can be used to link facial movements such as facial expressions. While equipment like a VR headset or a tracking suit is required for complex movements; capturing the entire body and enabling more full-scale distribution, but it's pricey; one can be found for roughly $500. I recommend starting off with a webcam and consider upgrading to a VR gadget as you advance.
5. Microphone
The model's mouth moves when you speak into the microphone, which is known as lip-syncing. It makes no difference whether it's a headset, booth, or clip-on microphone; acquiring a quality one is all that matters.
A quality microphone will help reduce most background noise and allow you to experiment with voice shifting settings while still sounding realistic; hence, captivating your audience. I recommend the Blue Yeti, which is around $130, but if you're on a strict budget, you can purchase PowerDeWise for under $50 and still get great sound quality.
6. Green screen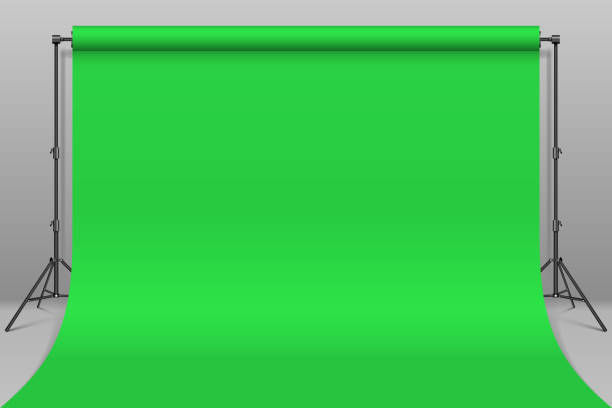 Popular VTubers employ a green screen system that comprises colorful walls in the background of their videos, giving the illusion that everything is happening inside an empty virtual environment.
Ultimately, investing in all this equipment will eventually up your game as a VTuber.
How much does it cost to be a VTuber?
Investing in resources or equipment for your VTuber setup is essential. And purchasing such items will yield better results for the channel/ brand. However, being a VTuber can be done with very little or no money; depending on your budget, you can start small and work your way up to a professional level.
Regardless, expect to spend between a few hundred and a few thousand dollars if you want your originality and a certain level of quality. At the very least, you'll need to spend a few hundred dollars on a new webcam and software to make a 3D model.
To minimize cost, you can use your phone to VTube instead of acquiring an external motion-tracking camera or subscribing to a software package. There are numerous free smartphone applications available to assist you in your quest. Using a phone, on the other hand, has its drawbacks, but hey, Rome wasn't built in a day. You can always start small and work your way up to a professional level.
What program do virtual YouTubers use?
When it comes to software for making virtual YouTube videos, there is a surprisingly large selection to choose from. With VTuber production software, you can create a model that will be the user's alter ego, and reflect facial expressions and movements in the model.
The following software tools support the use of a webcam:
FaceRig
3tene (Free)
FaceVTuber
VRoid (Free)
Vseeface(Free)
Wakaru (Free)
Vtube studio (Free)
Luppet and lots more.
As you can see, there are a variety of software and app solutions available to assist you in realizing your VTube goal. The majority of these programs are available for both Windows and Mac. Some will assist you in creating an avatar, while others will only allow you to capture motion and stream your character.
Most of this software requires a monthly or one-time charge. The cost varies substantially depending on the model. Some are free, while others provide limited-time free trials. So, don't be hesitant to try them all out and choose the one that best fits your requirements
The following software supports the use of both VR and webcams:
Virtual cast
VMagicMirror (Free)
V cutlet
Leap motion
3tenePro
3tenePro + Live2D
Do note that "Virtual Cast" cannot be tracked without VR.
Can you become a VTuber on mobile?
Yes, you certainly can! If you're looking to minimize cost, you can do so by using your smartphone since the majority of the applications are free to use.
They are Several apps that allow you to easily upload your 2D model to your phone and track your facial movements. Apps such as VTube studio, Holo live, Puppemoji, Topia, emomo, and many others. Keep in mind, however, that using a phone has its drawbacks.
Ways to be successful as a VTuber
First and foremost, quality content is essential, and so is consistency. The most significant tip for becoming a successful VTuber, or content creator in general, is to generate consistent, relevant and fascinating content with a creative flair.
Creating content around your interests and passions will benefit your brand significantly. Since the content is relevant to what you're enthusiastic about, you'll be more consistent with it whilst having fun yourself.
And, as with anything else, it takes time to learn and improve. So, seek feedback to help you improve your skills, or ask for assistance when you require it. This, in my opinion, is the most important tip to becoming a successful VTuber.
How do I earn money as a VTuber?
A VTuber makes money the same way a regular Youtuber does. To earn money from views, adverts, affiliate marketing, sponsorships, or any other means, you must create greater quality content and gain more subscribers. The more the viewers, the more you earn. Ultimately, you need a lot of active followers to be able to profit in all ways.
Anyone can become a virtual Youtuber; the popularity is overwhelming and there is no better time to have a shot at it than now. The best part about VTubing, after all, is that it's accessible to just about anyone with a smartphone and camera.
If you're searching for a method to make money while having fun, I recommend giving VTubing a try. You can customize your avatar, dress it up, and then start streaming stuff that is appropriate to your interests.