Last Updated on August 17, 2021
Looking to create your own VRoid model but don't have any design knowledge? Interested in finding a talented artist who could create a VTuber avatar for you?
In this article we would show you our top 4 recommended VRoid model artists, and how to commission their work.
What are the best VRoid commission services?
Below you'd find our list of best VRoid commission artists:
1. ixxxdd – The best and the most popular VRoid model creator ($25-$50)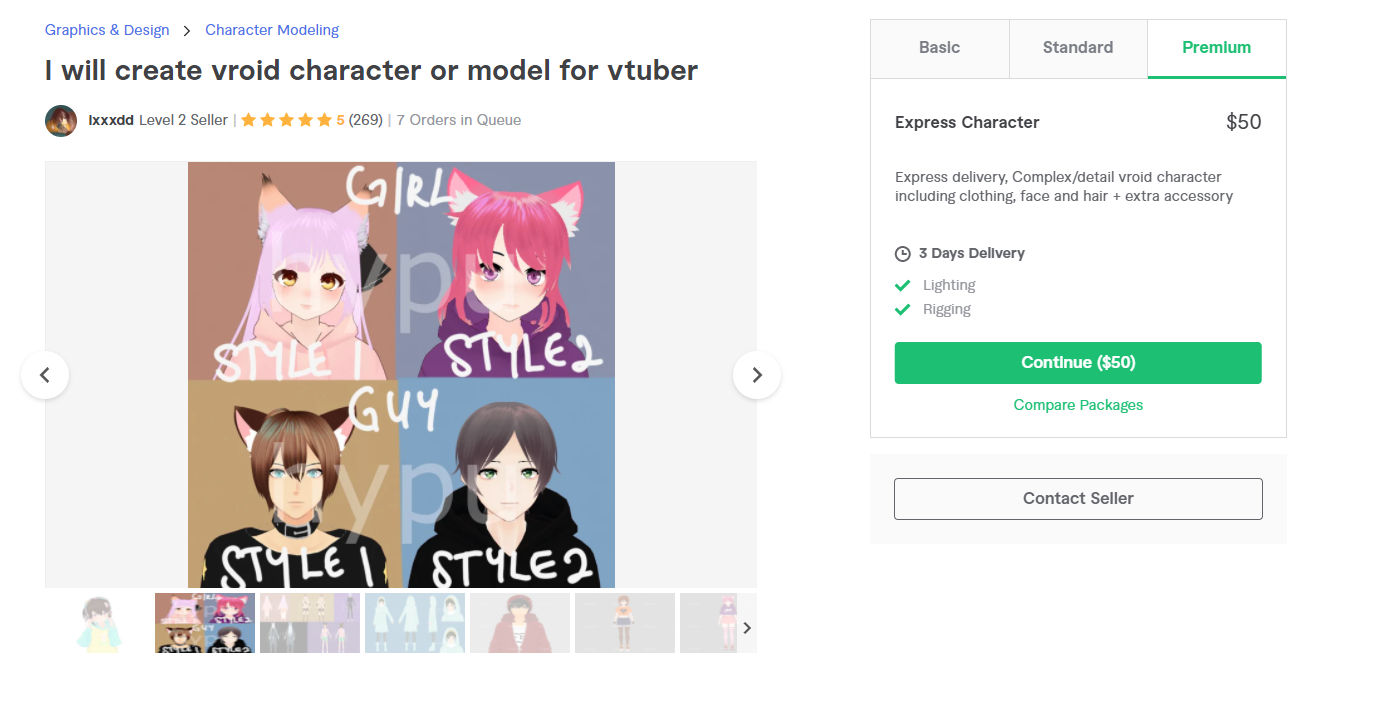 Whether want a simple VRoid model, or an extremely unique and complex one, Hypu is the best and the most affordable VRoid model creator you'd be able to find online.
His mastery over completely different styles would be fitting for people with different tastes too.
The responsiveness and excellence in VRoid model creation is why this Malaysian artist and Vtuber has been one of the fan favorite VRoid model creators on Fiverr.
His service stands at an average rating of 5 stars with 285 total ratings.
Want to have a professional VRoid model created for you? Check out ixxxdd's VRoid model gig.
2. olive_s – Detailed VRoid model designs, with extra outfits and accessories ($35-$95)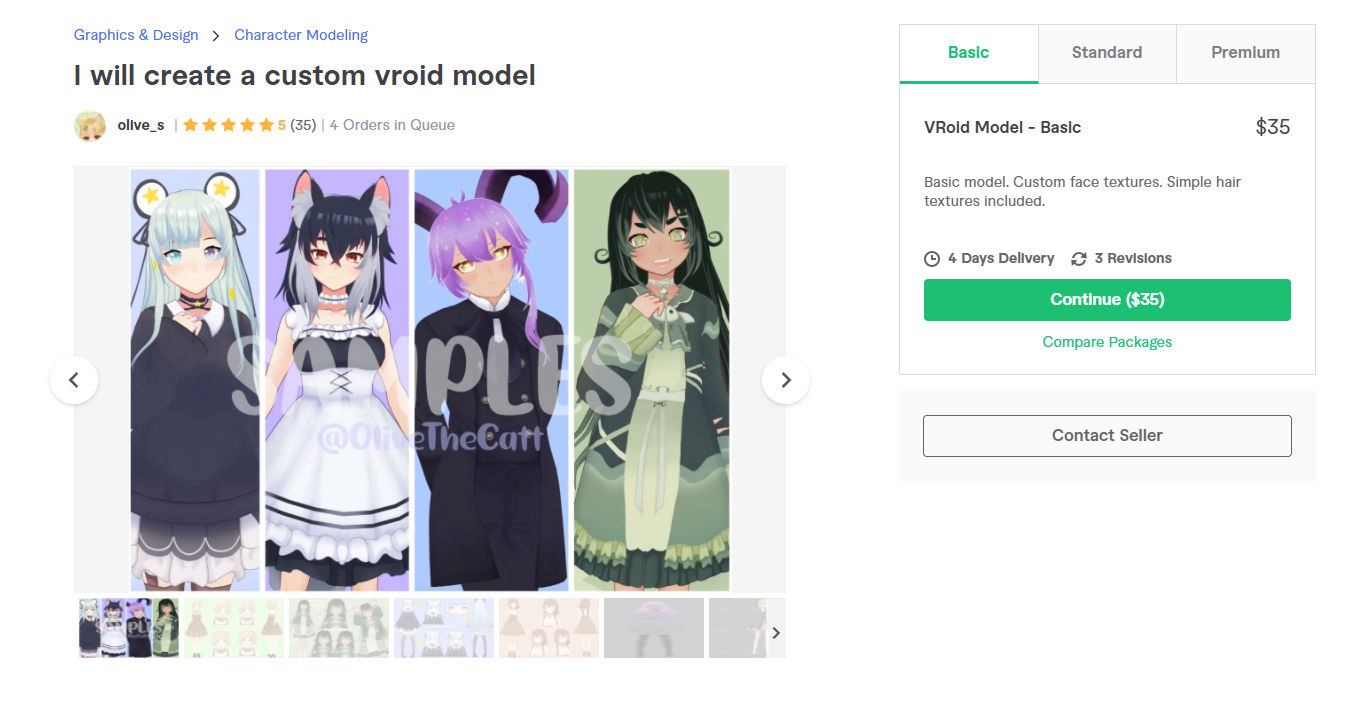 The reviewers mostly seem to be praising this Spanish VRoid model creator's attention to detail and responsiveness.
The premium package of olive_s is definitely the best recommendation for those willing to go all-out on their VRoid model purchase due to the inclusion of extra accessories and custom clothing alongside an extra outfit.
People love the design as much as they love the quantitative features of her packages. Her service stands at a rating of 5 stars with 35 total ratings.
Want to go all out on your VRoid model with extra perks? Try olive_s's service.
3. phynra – Budget VRoid model designs with textures ($25+)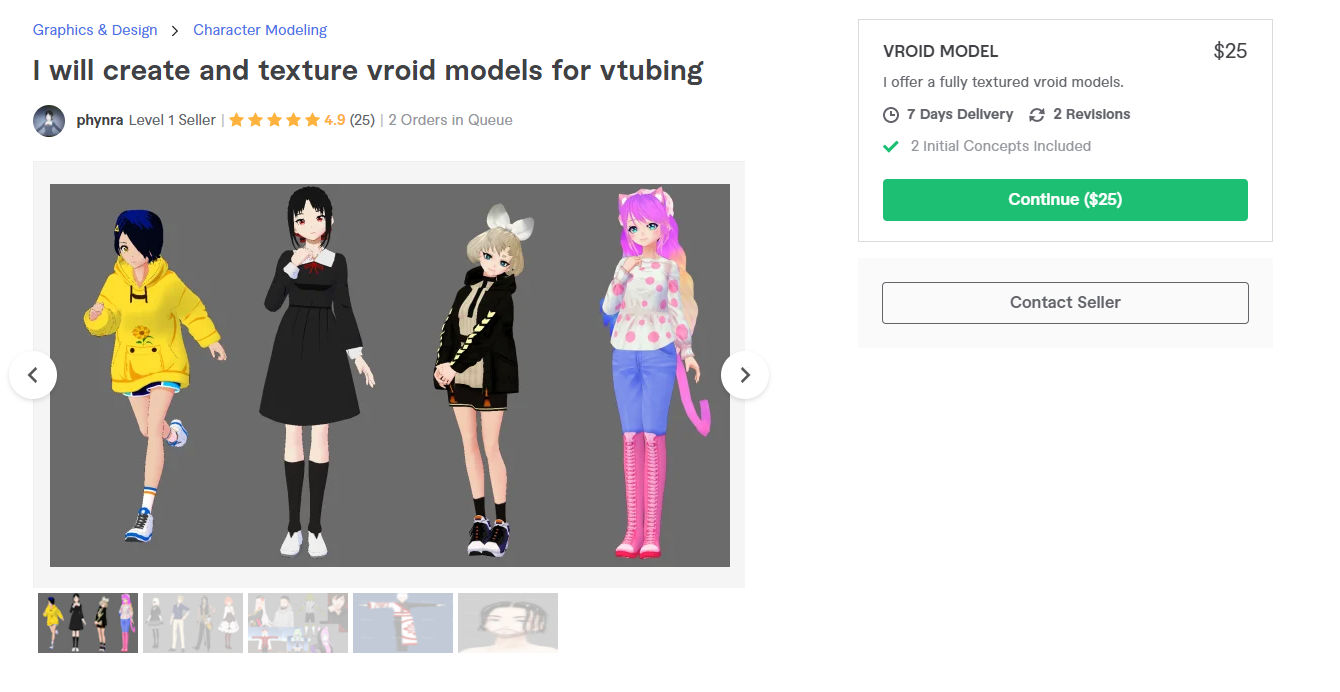 This VRoid model creator from Kenya has earned reputation for being one of the most stylish VRoid model creators.
The cheap pricing is one of the best aspects of her service, and it's not even a package for the minimalistic people, she also provides her customers with high quality textures for the models. And even the casual clothing ends up looking authentic.
Her service stands at an average rating of 4.9 stars with 25 total ratings.
Want an excellent VRoid model at an affordable rate? Try phynra's gig.
4. kaysim24 – High quality VRoid model with lighting details ($35-$70)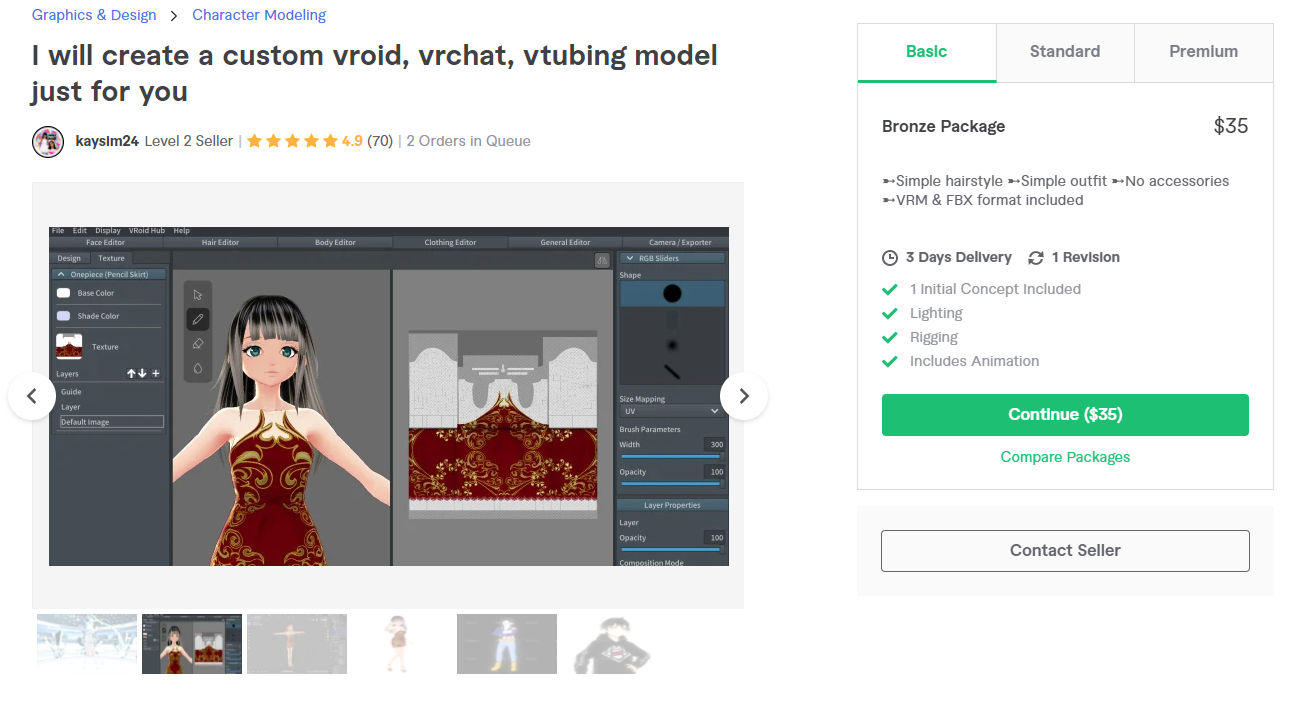 This VRoid model creator has earned reputation for their attention to detail in bringing the vision of their customers to life.
His models are extremely well made in the more expensive packages, and even the basic ones are great if you are looking for something casual.
The best aspect of this seller's models is the detailed lighting, which works for the models universally. The textures, as displayed in the preview images are also creative.
This gig stands at an average rating of 4.9 stars with 70 total ratings.
Want to have an excellent VRoid model with detailed lighting? The VRoid model commission of kaysim24 has you covered.
How much does it cost to commission a VRoid model?
The average cost of a VRoid model is between $25 to $95. If you want a simple model with basic textures and clothing, you can commission one for a price between $25 and $40, whereas more detailed VRoid model designs that come with original outfits and texture designs can cost something in between $50 to $95.