Last Updated on December 22, 2021
Just like how a beautiful PC setup and case compliment your PC itself very well, a stunning Steam artwork would complement your gaming profile greatly, and among the most influential aspects regarding Steam profiles are the profile pictures themselves.
While it's an obvious and counter-intuitive choice to end up using one of the already available or official images as your profile picture, that doesn't give your profile that much of a unique identity.
So, if you're wondering where to make a unique profile picture for your Steam, we've got you covered, and will explore the best possible options.
What Are the Best Steam Profile Picture Makers?
Below you'll find our list of the best Stream profile picture maker tools to create awesome profile images: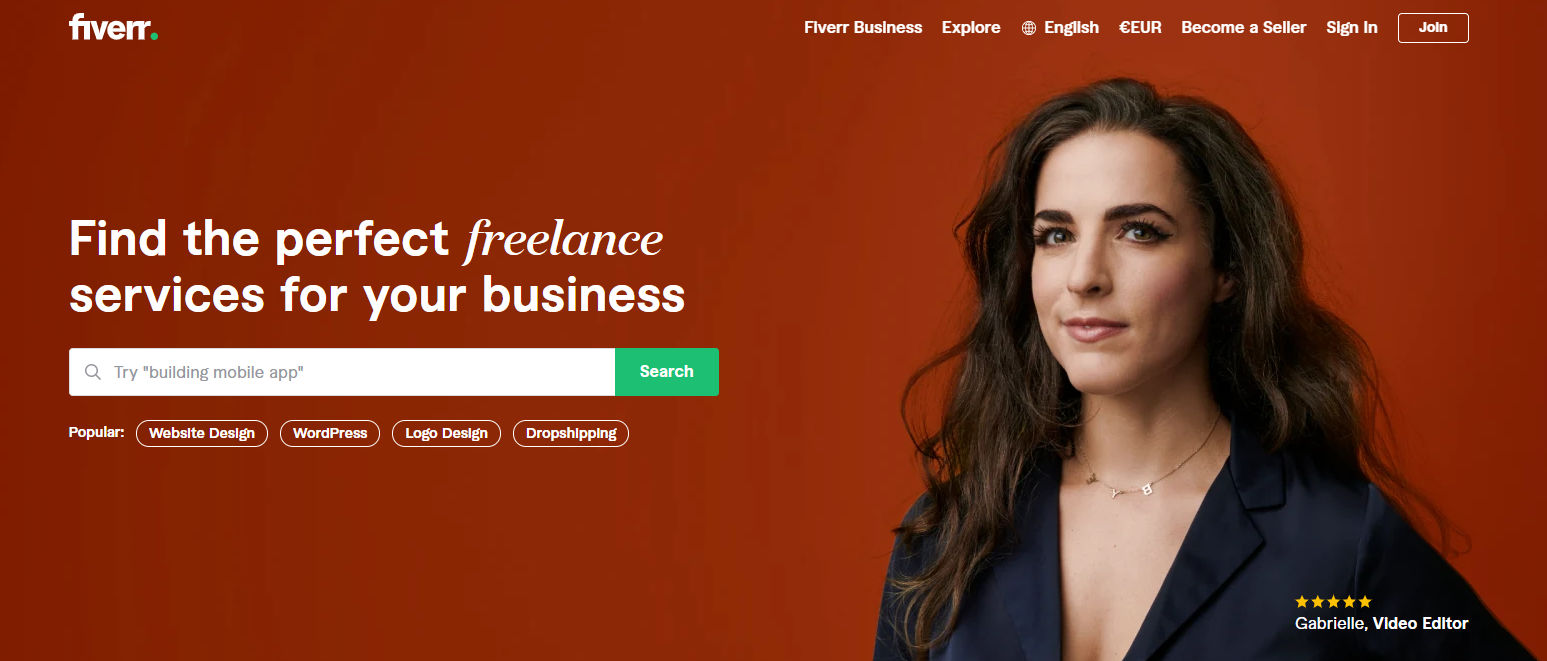 The best possible service is the kind that allows your profile picture to be as according to your own needs as possible, in which case the specialized profile picture artists on Fiverr are an option to seek aid from for your profile picture.
Fiverr is an online platform that's used for several freelance services, and to our luck, skilled artists for highly specific services are easily found on Fiverr, and usually at affordable rates.
It's recommended to hire artists that suit the kind of profile picture that you want, or to opt for artists that show a good deal of versatility in their work, but are regardless, specifically creating things for Steam profiles.
With the right kinds of artists found, Fiverr is probably the best source to have your Steam profile picture made through due to the potential accuracy of what you seek.
You can look up 'Steam profile picture' on the Fiverr search bar, through which you'll be able to find various Steam profile artists with distinct styles.
Go for a top-rated artist that matches the style of what you want, thoroughly read their service, check out their packages and policies, and purchase the package that you find suitable.
For an extremely satisfying result, contact the service provider themselves, and give them an in-depth description of what kind of a Steam profile picture you want.
Pros of using Fiverr.com for making your Steam profile picture:
The closest result to what's wanted can be attained.
A completely original profile picture can be made instead of merging aspects of existing pictures.
The avatar can specifically be made to look like you.

This is the second most customizable option on the list. If you want to make the creation of your Steam profile picture a much quicker and free process, Kapwing is definitely the right tool for you to use.
Making your Steam profile picture becomes quite easier a process with Kapwing's Steam profile picture creator tool, though it's required for you to at least have an image already because Kapwing can only resize and edit it instead of creating a new image altogether.
To make your Steam profile picture through the use of Kapwing, you'll have to open Kapwing, upload and resize the image, edit the image, and then upload it on your steam. The image should be resized to 184×184.
You can also add multiple pictures, overlays, emojis, and text over the base image during the editing phase, which provides an opportunity for creative profile pictures, so don't be afraid of being yourself when it comes to editing the image.
Pros of using Kapwing.com for making your Steam profile picture:
A quicker process of making profile pictures.
Creative editing potential due to the ability to mix multiple images, overlays, emojis and text.
A free profile picture creating tool.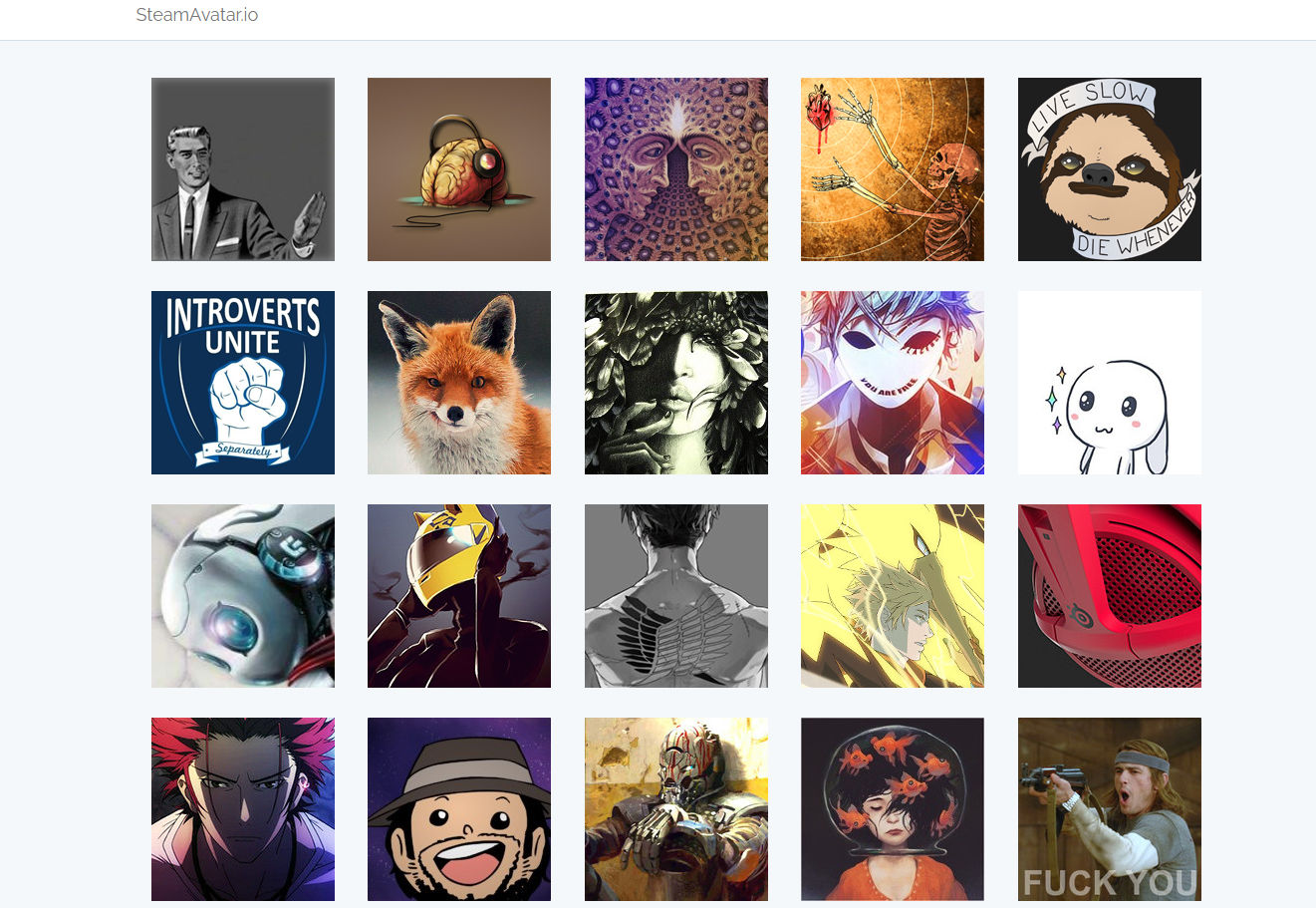 If you don't want to waste any time involving yourself in the creation of profile pictures, then steamavatar.io is definitely the right place for you to find ready-made Steam profile pictures that are very creative in nature.
It's the most effortless process to attain some of the best profile pictures for Steam. It's a hub for a vast variety of Steam profile pictures made by other users, which is why it'd always be easy to find some unique profile pictures there.
In order to use Steam profile pictures from Steamavatar.io, you must go to the site, and choose from a fairly large list of randomized avatars. Pick the avatar that fits your needs, and upload it to your Steam for a perfect representation of your account.
Pros of using Steamavatar.io for making your Steam profile picture:
A literal no-effort method.
A vast-variety of images can be found. There'll be one for everyone.
A quick solution for those whose profile picture needs aren't specific.