Last Updated on November 13, 2022
Over the years, the commercial usage of animation has increased rapidly and is no longer limited to just entertainment, but also plays an important role in the world of business and education.
Animated videos are an excellent method to make a lasting impression on viewers and choosing a style is a crucial step in the creation process. Styles of animation convey different ideas and are best suited for specific objectives.
To help you understand what your options are, we'll go through our list of the top 5 animation commission artists available online, as well as their prices.
What are the best animation commission services?
Below you'd find our full list of the best animation commission service:
Megdmwick – 2D explainer video animation commissions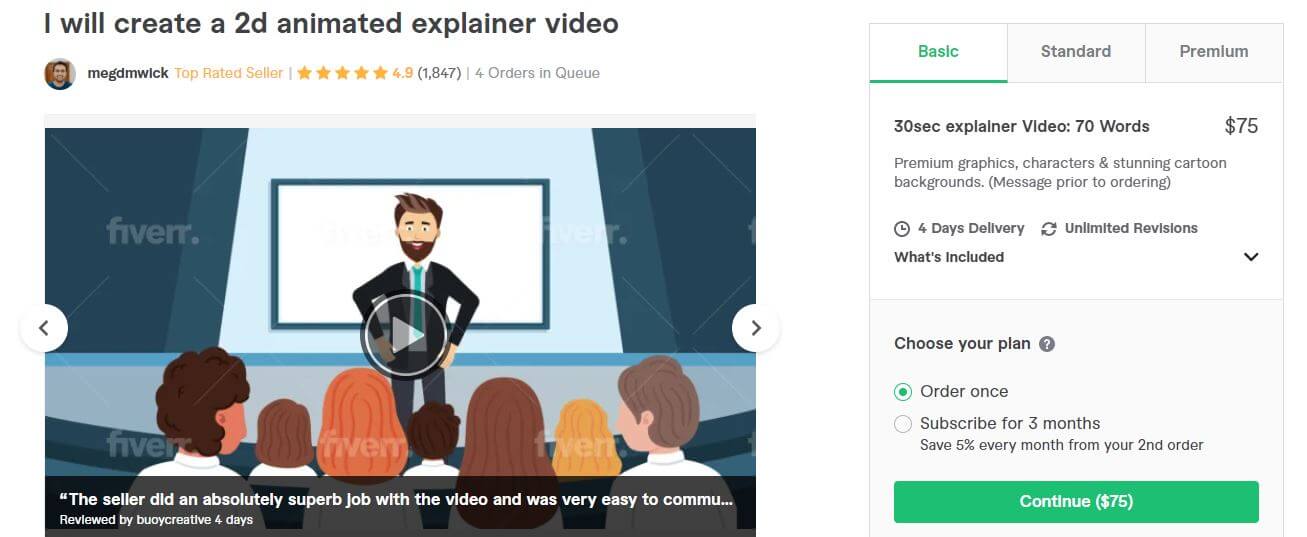 Creating & promoting a 2D animated explainer video is a sure-fire approach to attract tons of sales, customers, and leads into your business! And no other seller on the platform comes close to Damith.
Damith is a top-rated seller with over 1k+ positive reviews. They're a small team of Animators, Content creators, Motion designers, and Illustrators. Providing you with the entire range of video production services such as brainstorming ideas, scriptwriting, voice-over recording, and storytelling.
They're also into video marketing, video promotion, and YouTube SEO. However, there is an additional charge for this. Be sure to reach out to them if you want your videos promoted.
His prices range from $75 to $205 with a turnaround time of 4days and unlimited revisions. Since a great 2D explainer video can help you attract and convert customers, it's only logical to spend as much time and money on them as possible.
All you need do is simply deliver the project brief and let them work their magic.
Looking for a 2D explainer video that'll help skyrocket your business? Reach out to Damith!
Mamta_kc – 3D animation commission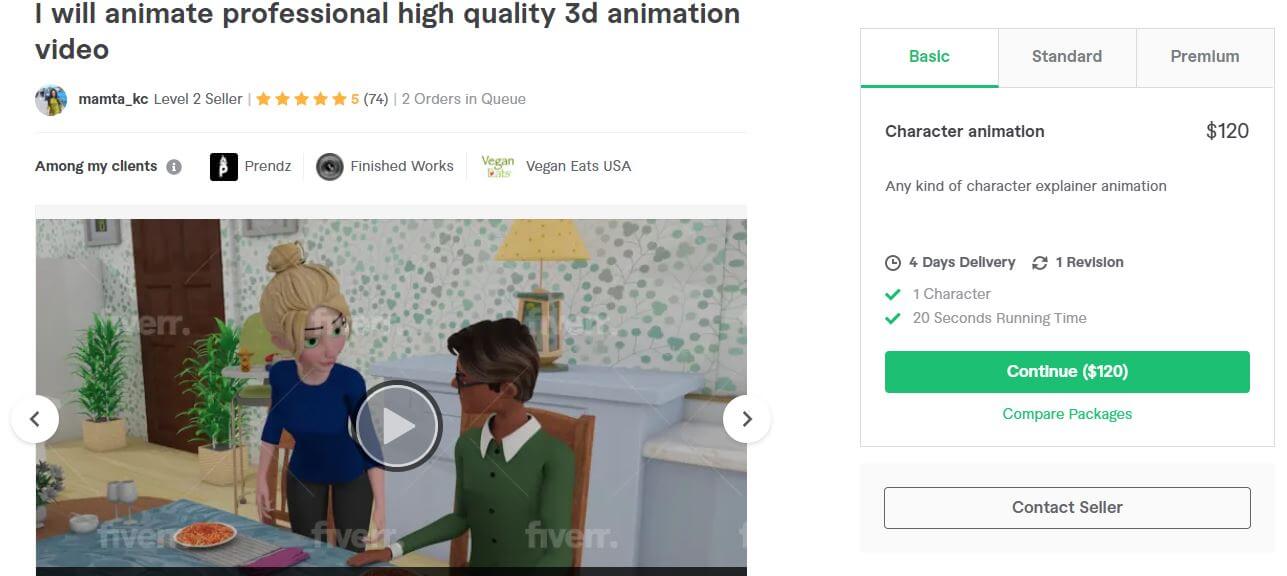 Mamta is an all-around 3D expert with over 7 years of experience in 3D Animation, 3D Modelling, and 3D rendering.
She offers to create 100% customized advanced-level 3D animation videos. She makes business promotional videos, website marketing videos, service explainer videos, and many more.
Her services range in price from $120 to $350, with a 10-day turnaround time and unlimited revisions. However, because the pricing isn't set, you can contact the artist to discuss your project and receive a custom quote. Who knows, maybe you won't have to pay $350.
Looking for a 3D expert? Send Mamta a message
irfan421 – Whiteboard animation commissions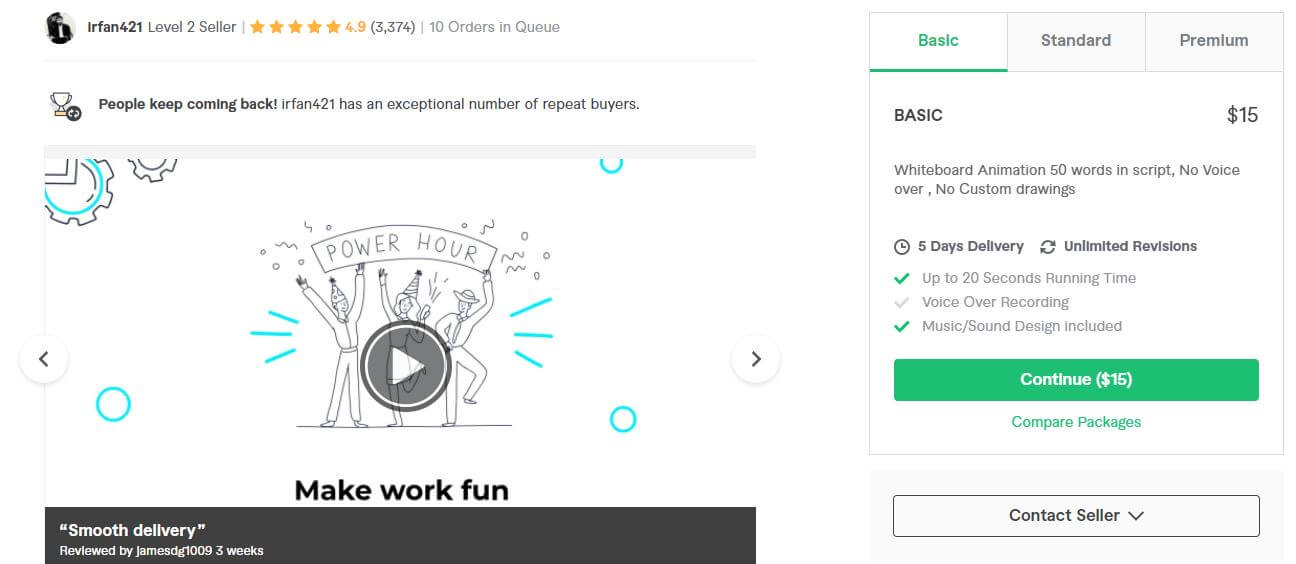 Whiteboard animation as the name implies is done on a whiteboard; it comprises of handwritten text onscreen and artwork that is either sketched in or added to the scene.
Some people prefer it because it is less expensive than other animated videos, while others appreciate the art's simplicity. It gets the job done, regardless of why you're using it.
Irfan is one of the most popular service providers on the platform. He is a professional whiteboard animator who has completed over 3500 animation projects.
His prices range from $15 to $55, and he offers a 5-day turnaround time with unlimited revisions.
Looking for a whiteboard animation expert? Send Ifran a message today.
Slsyntax – Stop motion animation commission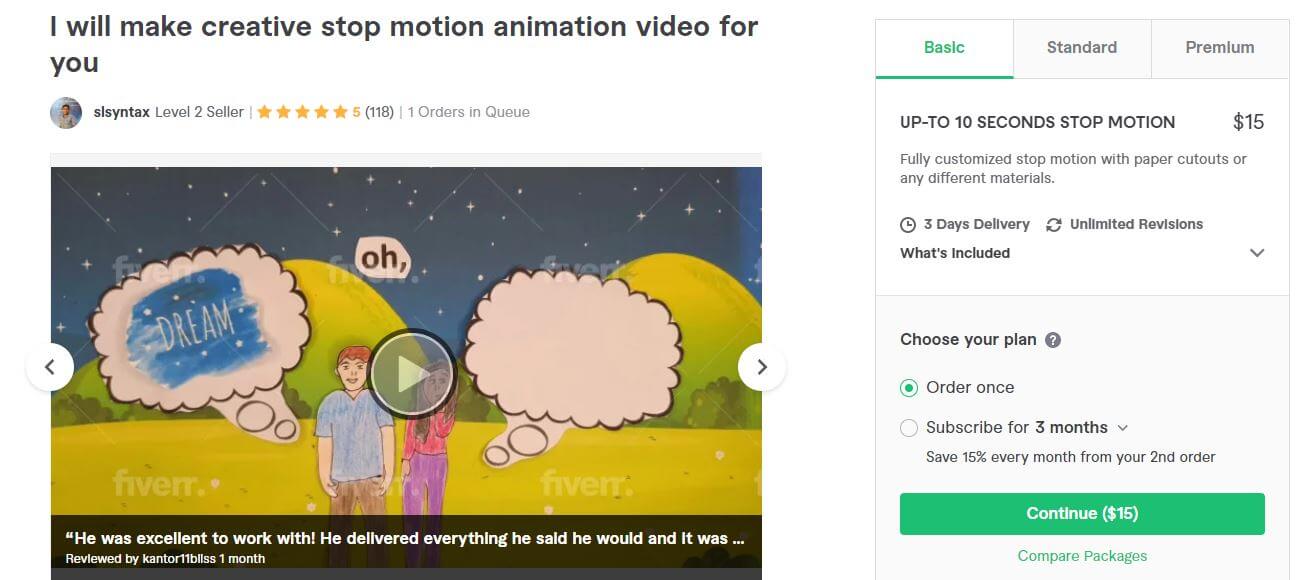 Animated videos in general are a great method to engage your target audience and promote your brand. In a market flooded with videos, especially animated videos, stop motion animation can help set your brand apart.
Tharinda is a skilled Motion Graphics artist that can create innovative stop motion videos using real paper cutouts or any other multi-materials for your advertising, commercial, or personal usage, and he's pretty good at it, as evidenced by his 100+ great evaluations.
His prices range from $15 to $60, with a delivery time of 3-6 days and unlimited revisions.
You just can't go wrong with Tharinda. Head over to his Fiverr gig now!
Agammaulidi – Sprite animation commission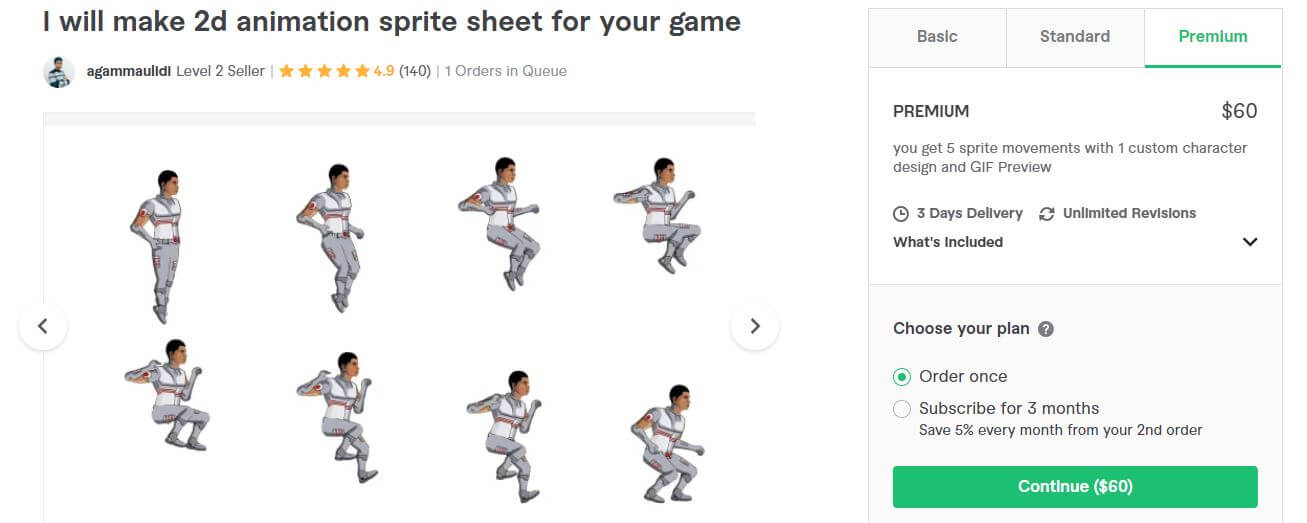 Agam is a level two seller who specializes in animation, gif animation, video editing, graphic design, and Animated Explainer Videos or Whiteboard Animation. He's the real deal!
He's truly an expert, as seen by his 140+ positive reviews and years of expertise in the field.
His prices range from $10 to $60, with a 3-day maximum turnaround time and unlimited revisions, making it an excellent value for money.
Agam's gig includes a link to his portfolio, so you may look at his previous work before writing him a message. His typical response time is two hours, so you should hear back within that time frame.
How much does an animation commission cost?
The price of an animation commission work can range anywhere from $15 to $5,000.
The exact pricing depends on the animation technique used, the experience of the animator and the length of the video.