Last Updated on December 31, 2022
Paying suppliers on time is a crucial business practice, but not one that every company takes to heart. In fact, almost half of businesses admit to paying at least one in 10 payments late, usually by 30-60 days.
One of the many benefits of living in the modern world today is the use of technology to simplify and optimize many processes of day-to-day life and business, and that includes accounts payable. A solid accounts payable software can minimize errors, speed up invoice processing time, and provide the solution to how to pay suppliers on time to maintain solid supplier relationships.
How to Pay Suppliers On Time?
If you're wondering how to pay suppliers on time, the answer lies in three key areas: the right team members, the right process, and the right software.
Having the right team members running the accounts payable (AP) department is the first step in ensuring your suppliers are getting paid on time, not late. This person should have good time management skills, strong attention to detail, and self-motivation to keep up with their work.
Beyond that, ensure you have the proper AP process set up for them to use. This should streamline all of the steps from receiving and processing the invoice to sending out the final payment.
However, the most critical thing and essential element to paying your suppliers on time, every time, is the right AP software.
Melio Payments is the ideal solution to pay all of your suppliers on time, especially for the small business owner.
Melio Payments is the simplest way for your small business to pay your contractors and vendors, thanks to its free AP software that makes things transparent and manageable.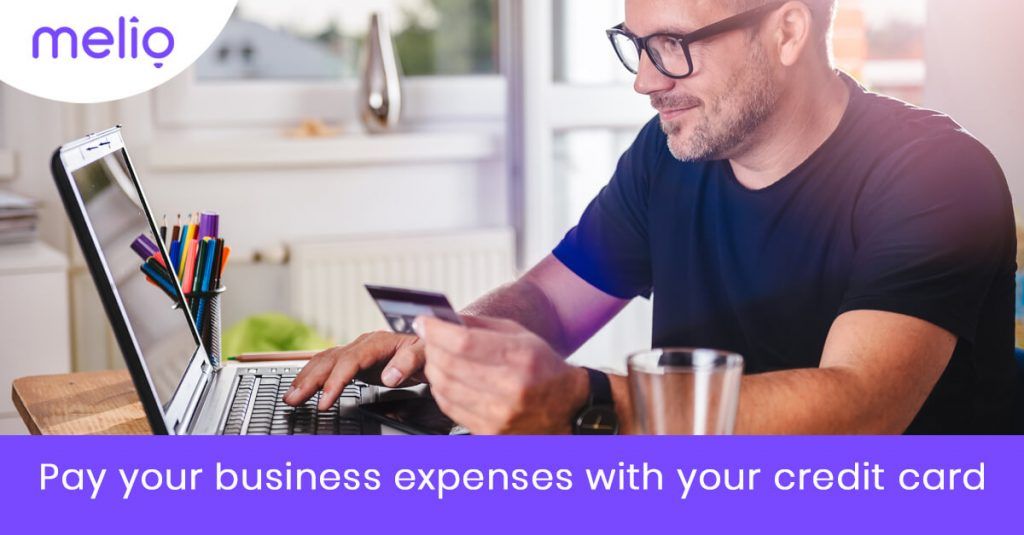 Melio aims to "keep small business in business" and lives by this mission by offering entirely free business-grade software that can save small business owners a ton of time usually spent processing and paying invoices for suppliers.
With Melio, you can add bill details via photo, file, manual entry, or even connect directly to your Quickbooks account. Then, you can choose the payment method you want to pay the invoice with, including a card or bank transfer. Melio will then either send your check or bank transfer, and your recipient doesn't need a Melio account to receive it.
Paying via card (which is billed with a 2.9% fee), even to suppliers that don't accept card payments, makes paying all of your invoices easier than ever because you don't have to rely on your immediate cash flow to keep your suppliers paid. You can defer these payments and hold onto the cash you need to keep your business thriving for longer.
In addition to the ease of payment, Melio also has features that make your workflow and processes much easier. Within the app, you can invite whoever runs the accounts payable department to join and delegate their roles, access, and permissions. From there, you (or they) can approve each business transaction to have a more detailed, timely understanding of your cash flow and what payments remain.
You can even pay multiple bills at once rather than paying them all individually, which takes up a lot of time when added together. You can group your bills and pay them all with just a click of a button, freeing up more time in your day to focus on essential business tasks.
The best part might be Melio's seamless integration with Quickbooks, keeping all of your most important accounting information tied together in one place. Then, you'll enjoy two-way syncing between your accounting and your bill pay, for no surprises.
It's no surprise so many small businesses trust Melio to help manage their accounts payable so that they can have more time and cash flow on their hands.
How Do Businesses Pay Suppliers?
Most businesses pay their suppliers with checks or bank transfers, as these are the most widely accepted forms of payment. Some suppliers, however, may accept card payments or other forms of digital payment such as PayPal, Venmo, or CashApp.
Before the actual payment, a business must process their suppliers' invoices for time, labor, product, and equipment and ensure the numbers are correct. Then, they file the invoice into the system and send the payment to the supplier.
Why Is It Important to Pay Your Suppliers On Time?
Paying suppliers on time is beneficial for them, but also for you, as the business owner. There are even benefits beyond the two of you, impacting the greater supply chain.
When suppliers receive payments late, it reduces their cash flow, which may delay their role in the supply chain, sending a wave of disruption through the entire chain, ultimately reaching the consumer. It also harms your business.
Paying them on time also maintains good relationships, as no supplier will want to work with someone who is consistently late with their payments.
Additionally, it provides the leverage you may need one day to negotiate better payment terms. If you've been good to them in the past, they're more likely to consider negotiations.
On-time payments support the business reputation you want to uphold and creates meaningful business relationships based on confidence and trust.
What Measures Do You Put In Place To Ensure Suppliers Are Paid On Time?
Some accounts payable best practices to ensure suppliers get paid on time include:
Centralizing all AP across the whole business to one department
Migrating towards a paperless processing system
Using supplier portals to manage and track orders and accounts
Creating solid workflows to build a streamlined process
Strengthening purchase approval processes to ensure all payments are allowed and correct
In addition to using a reliable AP software program like Melio, integrating these tips above can strengthen your AP department and keep your suppliers happy.
Final Thoughts
While there's no one-size-fits-all answer to how to pay suppliers on time, your best bet for maintaining on-time payments is using a trusted AP software like Melio. A free app available to small businesses, Melio makes paying your invoices easier than ever with streamlined workflows, card payments, and group payment options so you can spend more time working on the core of your business.