Last Updated on December 22, 2021
Looking to start your very own FiveM server from scratch? Don't have the technical knowledge but still want to do it?
In this blog post, I will teach you how to create a FiveM server. This includes looking at the best hosting options, as well as the setup process of the actual server. We'll also talk about what is included in the cost of setting up your own FiveM server and what you should expect in terms of features.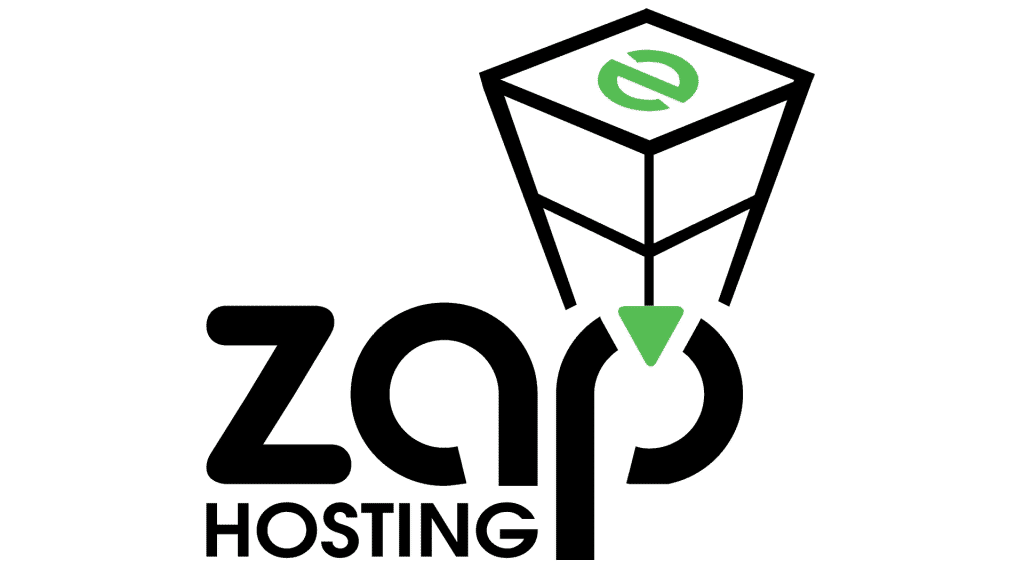 Zap Hosting – Best FiveM Hosting Service in 2022
Looking to start your own FiveM server? Well, the obvious and best choice would be go the official FiveM hosting provider – Zap Hosting.

Their plans come with tons of flexibility and customization options, allowing you to create a server tailor-made for you and your needs.
This blog post may not be suitable for everyone since it does involve some technical skills. If you're someone who wants to learn more about how to start a FiveM server or set one up yourself, then keep reading!
How to start a FiveM server in 2022?
Below you'll find our guidelines for starting your own FiveM server and choosing the right FiveM hosting for your needs. We have tried to make our instructions as accessible as possible and to not just dump technical information on you.
1. Finding an hosting provider for your FiveM server
The first step to creating a fivem server is to find a suitable hosting provider.
A FiveM hosting is a server that is used to host your GTA 5 environment. It can be a physical or virtual machine, and it will need enough resources in order for players not experience lag while playing on your servers. The cost will depend on how complex your server is and what features you want it have.
There are many options available when it comes to FiveM server hosting, but we recommend using one of the following:

Zap-hosting.com is a web hosting company that offers FiveM server packages, which you can customize to your liking and budget ‍— for as little at $30/month with 100 slots!
Their server package includes the following:
Dedicated IP address (no need for a VPN)
bandwidth of up 20 GB per month
Unlimited disk space on SSD hard drives in RAID configuration – this means faster loading times than HDD's or traditional SATA disks
27/8 customer support via phone & ticket system
Direct access to Zap's control panel from anywhere, as long ass you have an internet connection available.
A popular hosting provider, which offers plenty of options for those looking to rent their own fivem servers on the cheap! You can also upgrade your package at any time if you need more power or space.
After the purchase, the hosting service provider will provide you with the server files and instructions on how to set up your own private FiveM servers.
2. Choosing a domain name for your server
After you found a good hosting provider, the next step is to find a domain name. This should be the same as your server's official to help people find your site faster and know what they can expect from playing on that particular FiveM sever (For example, if your server name is Eastside World, try to get the domain name eastsideworld.com or .net).
Most hosting companies would give you a free domain name of your choice when you register to one of their premium plans, but if you don't get a free domain I'd recommend you to order it from IONOS. they have a $1 .com domain deal for a year which is a no brainer.
3. Setting up the server on FiveM
First, Install the FiveM client and login to your account. Afterwards, you will be prompted to create a server
The next step is to find a server location. This will be the physical address of your FiveM sever, and you can use any country that has servers available (e .g: if someone lives in Canada then they could choose "Canada" as their region). Once this information was entered into FiveM's client application, it is automatically generated.
Choose a name for your server, this can't be changed later so make sure it's something you like!
Next, you will want to choose a server size. This is the amount of players that can play on your sever at one time and it ranges from 16-128
Fill out all required fields including max players, game mode, map size and other options as desired before clicking "Create Server" at the bottom right corner of the screen.
Frequently asked questions about FiveM hosting:
What are FiveM server hosting requirements?
FiveM server hosting requirements vary depending on the size of your server. For a 16 player FiveM Server, you will need at least one gigabyte (GB) RAM and three GB disk space for hosting purposes.
The requirements increase with each additional slot added to accommodate more players in-game; 128 slots would require two gigs or higher memory capacity as well four times that amount is needed if it were 256 slotted servers which are very large scale operations typically used by organizations such like clans who want their own private dedicated game experience without having other people join them during gameplay sessions.
How much does it cost to host a FiveM server?
The cost to host a FiveM Server varies depending on the type of hosting service you use, and how much bandwidth is required. The most common types are:
Dedicated Hosting – VPS servers with dedicated resources for gaming servers such as RAM/CPU power.
Shared Webhosts – offer virtual private space where multiple websites can reside simultaneously but share one IP address. Prices range from $25-$100 per month. The exact pricing depends what features they provide at this time.
Can you start a fivem server for free?
Yes, you can start a fivem server for free. The only things that are required in order to host your own FiveM Server at no additional cost are the following:
A computer (or virtual machine) with a processor that supports 64 bit architecture.
Enough storage space for the FiveM Server files to be downloaded and installed on your system, which is about 500MB in size at this time of writing; more if you want additional game modes or maps added later as they are released by developers.
Sufficient knowledge about hosting private servers or the the ability to follow detailed technical tutorials.
Continued reading on SMBillion: If you want to take your FiveM server to the next level, check out our ultimate guide to the best FiveM scripts.