Last Updated on December 25, 2022
Superheroes have been there all our lives. They help us find solace in the fact that there are good people out there who want to help.
For that reason, a superhero commission is an ideal gift for a fan of such characters.
On the other hand, you can get one made for yourself too. The key is to choose the right commission artist for your needs.
Here is everything you must know about commissioning a custom-made, unique superhero artwork.
How To Create A Custom Superhero Commission?
Creating any art takes time and skill. If you have talent, you can try creating a superhero commission yourself. You can use paint mediums or digital art, depending on your skills.
On the other hand, if you don't know how to draw, it will take you a lot of time and effort to learn this skill. You will have to practice daily to create some of the best superhero artwork. Instead, you can opt for superhero commissions from the best artists out there.
Fiverr is one of the top marketplaces where you can find a superhero artist in a few hours. There are endless skilled artists out there that will offer you what you need at an affordable price. You can find someone to create a superhero commission for you for less than $10.
Sellers on Fiverr will give you what you want in a matter of days or hours, depending on your order. That is why you can opt for some of the best artists offering what you need in no time. So, be sure to check out the best artists on Fiverr.
Who Is The Best Superhero Commission Artist?
Going through Fiverr can be overwhelming because there are infinite artists in a niche. That is why we have chosen the best superhero commission artists for you to save your time and effort. Here are the top three you can choose:
1. SaitaStudio – Best For Superhero Pop Art Cartoon Commission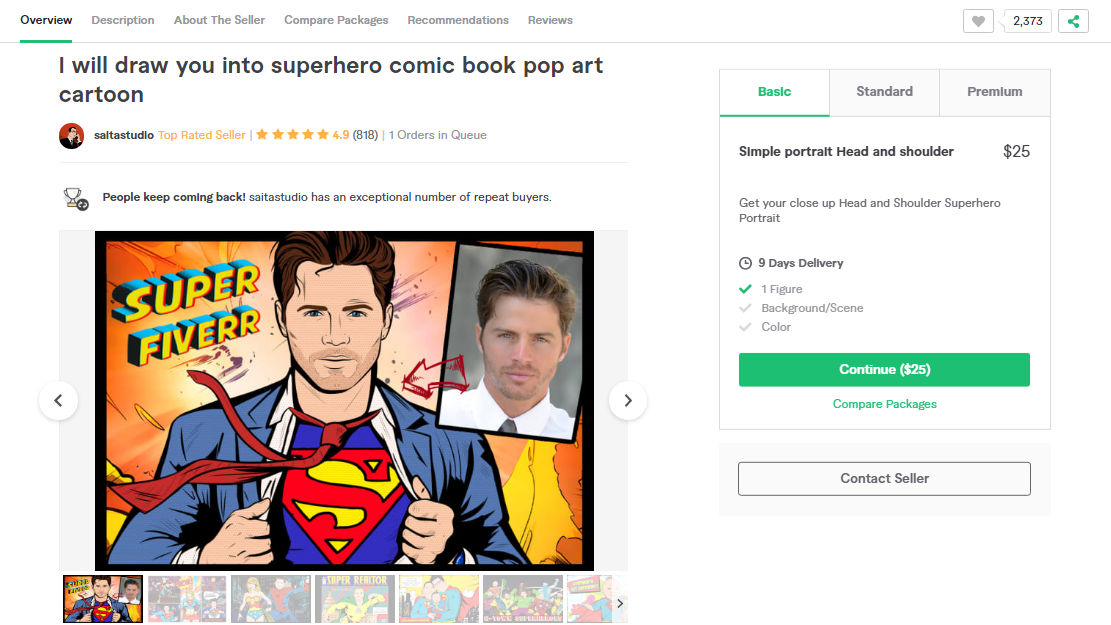 SaitaStudio is the brainchild of a few award-winning artists looking to create custom superhero art for people worldwide. Their specialty is using your picture to create a personalized superhero pop art cartoon. The seller is from Romania and has over 800 reviews of 4.9 stars.
That is why you can count on the seller to offer you the perfect superhero commission you need. The commission is the ideal gift to give someone as you can turn them into their favorite superheroes in no time. The seller is fast, responsive, and offers the best experience to their clients.
Are you looking for the perfect superhero pop art commission? Check out SaitaStudio's portfolio here.
2. TheTimmy – Best For Custom Superhero Drawings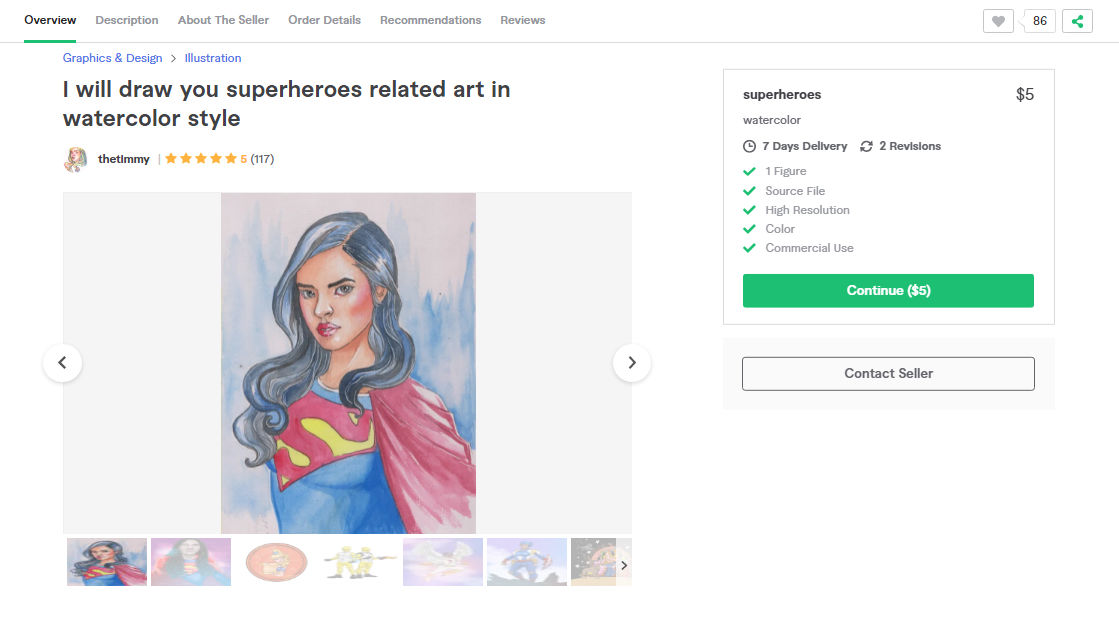 TheTimmy is from Indonesia and known for creating the best watercolor superhero commissions. However, the seller also does superhero commissions in ink, markers, pencils, digital style, and much more. That is why you can select what you want and send your order to receive the commission of your dreams.
TheTimmy has more than a hundred 5 star reviews, and many people are happy with their services. The best part is that the seller charges an affordable rate so that everyone can avail of the services. You can also use the commission for commercial purposes, depending on what you require.
Are you looking for the best watercolor superhero commissions to gift your friends? Check out TheTimmy's portfolio here.
3. Anemnofect47 – Best For Superhero Characters In Action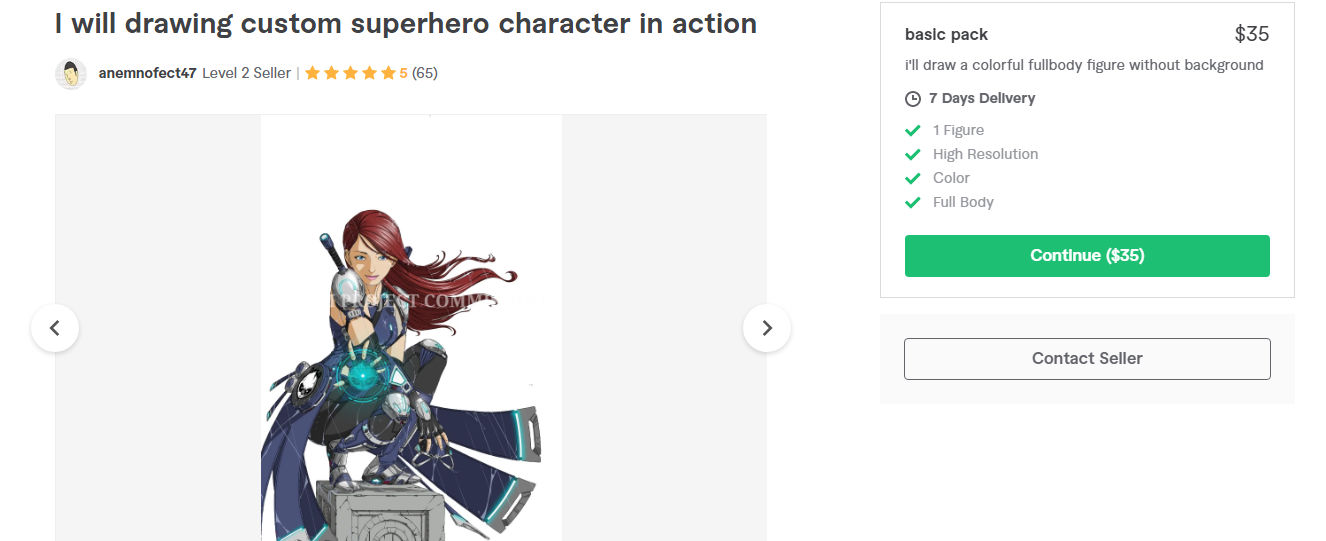 Are you looking for the best superhero characters in action? If you are, there are no better superhero commission artists than Anemnofect47. The seller is from Indonesia and can create a commission for you in manga style, comic book style, and much more, depending on your preference.
You can also choose the character in an action sequence or not. The best thing about this seller is that you will get everything on time, and the file will be high resolution to allow you to easily use it anywhere. The seller has more than sixty 5 star reviews on Fiverr that indicate their worth and skills, which is why you can select him for a commission.
Are you looking for the best superhero commission of characters in action? Check out Anemnofect47's profile here.