Last Updated on August 26, 2022
Starting out as a Vtuber, we all know that having a Vtuber avatar or model is one of the essentials to have.
However, before bringing the avatar to life, a reference sheet outlining every aspect of its personality and quirks must come first.
In this article, we will share with you our top recommended vtuber reference sheet commission artists from the best marketplace, Fiverr.
Who Are the Best Vtuber Reference Sheet Commission Artists?
Below you'd find our list of the best reference sheet commission artists:
Zanior – True-to-style Vtuber Reference Sheet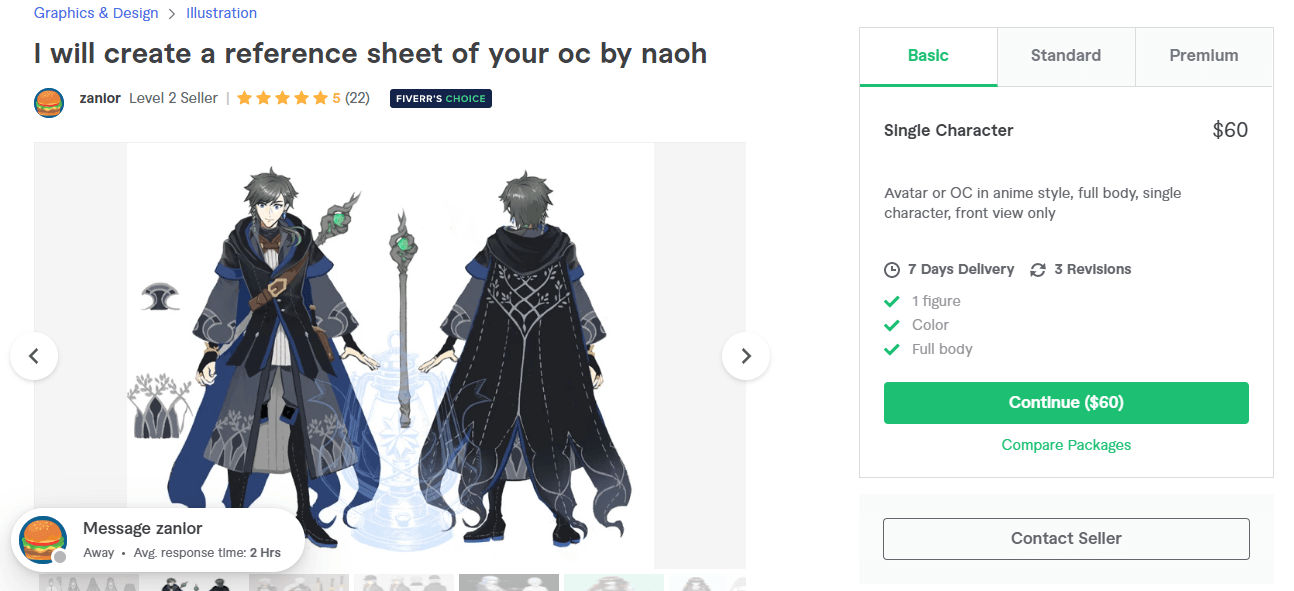 This gig is a workshop comprising three seasoned artists: Zanior, Noah, and Amow.
They provide a high-quality reference of your avatar/model in anime-style, which is the most ideal for vtubing. With these artists, the possibilities are endless.
All they need to get the job done is links to drawings/photos of your character, color palette, clothing, and a detailed description of your idea.
Their price ranges from $60 to $100 and guarantees delivery in 7 to 14 days with three revisions depending on the package ordered.
Are you looking for a true-to-style reference sheet expert? Send Zanior a message.
Raitvisualworks – All-Round Reference Sheet Expert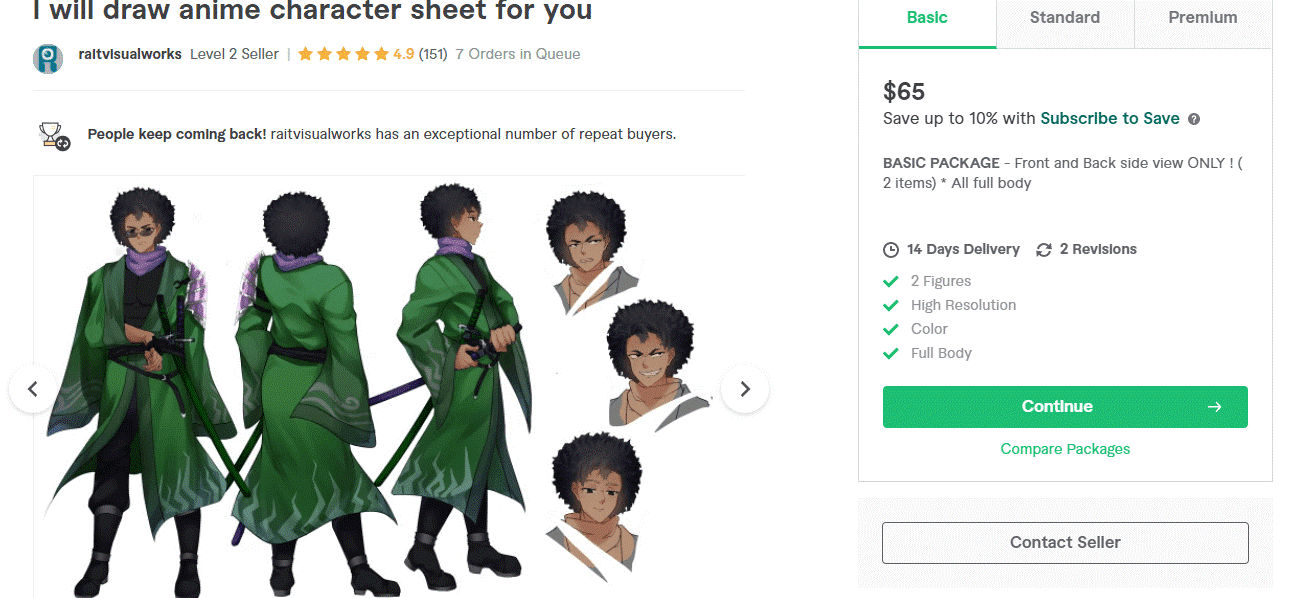 Are you looking to create a distinct reference character sheet? Then Raitvisualworks is your go-to pro.
They are a group of designers specializing in illustrations of various kinds.
They not only make human characters sheets for anime characters but also for animal/furry, creature/monster, mecha, and anything else that comes to mind. The sky is the limit with this team!
This team will keep you updated during the course of your order. They will provide you with a sketch of your project ahead of time so you can evaluate and make changes before your artwork is completed. Isn't that fantastic? However, you can only reach them during the week as they take time off on weekends.
Although their prices are a bit on the high side, ranging from $65 to $150, the end product is well worth the money.
Depending on the package purchased, they offer to deliver in 14 days with two modifications. Their typical response time is two hours, so you should receive a response within that time frame.
Looking for an all-round reference expert? Reach out to Raitvisualworks.
Nomueraspolilla – Furry Reference Sheet Commission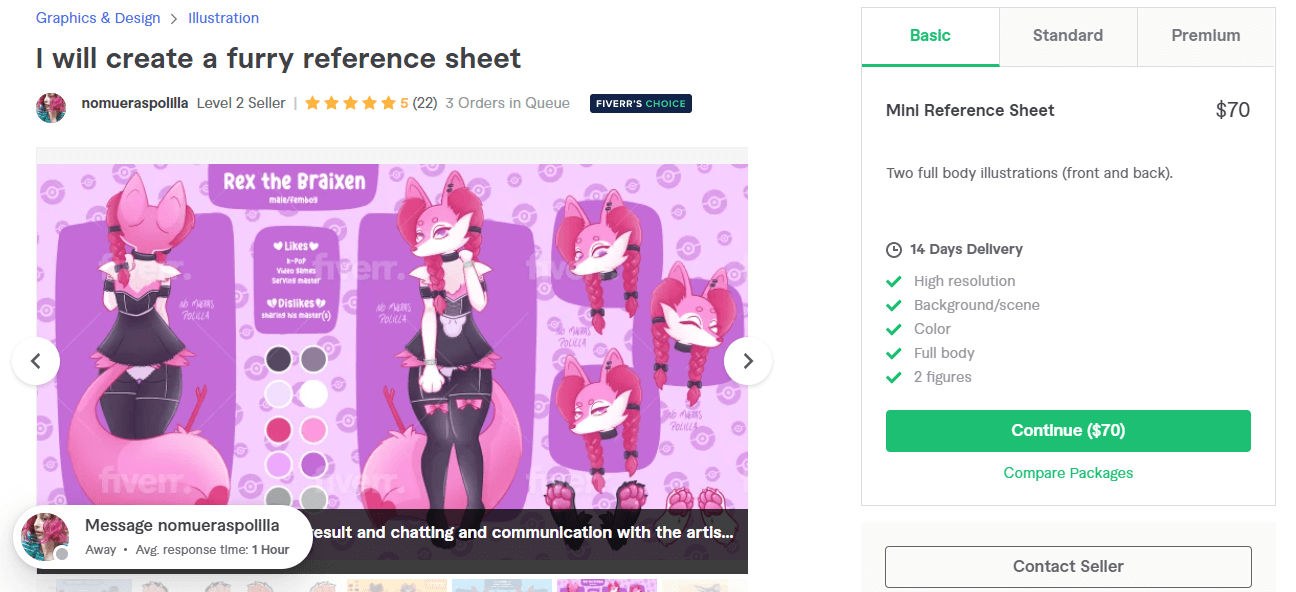 Do you want to make your vtuber model a furry persona? Then you can never go wrong with Polilla.
Polilla is a seasoned illustrator with Fiverr's choice Badge, showing that she is recognized and endorsed by the platform.
She can draw sketches for you if you want to create your fursona from scratch or want to check out her artistic style. If needed, she is also accessible for NSFW illustrations.
Her price ranges from $70 for two full-body illustrations (front and back) to $150 for three full-body illustrations (front, back, and side), three facial expressions, and one feral body.
Are you looking for a furry reference sheet? Reach out to Polilla.
Bekkabakka – Vivid Vtuber Reference Sheet Commission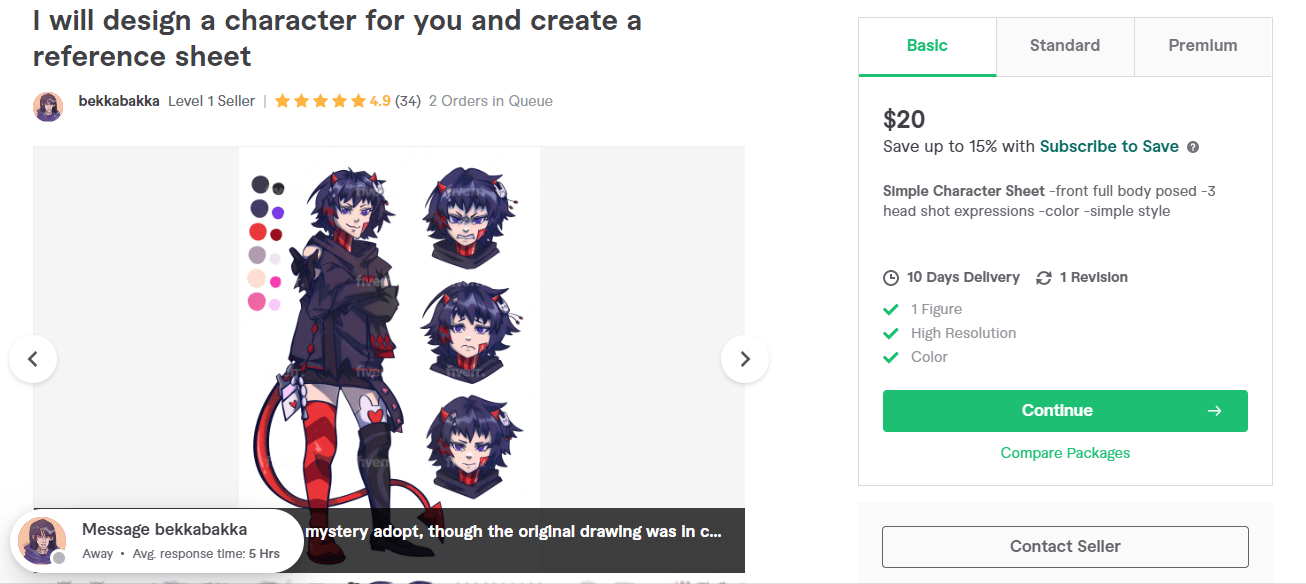 Bekkabakka is a rising star artist offering to design a character in his style or any style with any elements requested or draw a sheet for an already existing character adapting to any style.
He is also a 3D modeler that can provide a model/rig for your character after designing its reference sheet.
His price ranges from $20 for a simple character sheet to $85 for a premium character sheet.
Are you looking for a clean, vivid reference sheet? Bekkabakka is your go-to pro.
Yo_dibujando – Most Affordable Vtuber Reference Sheet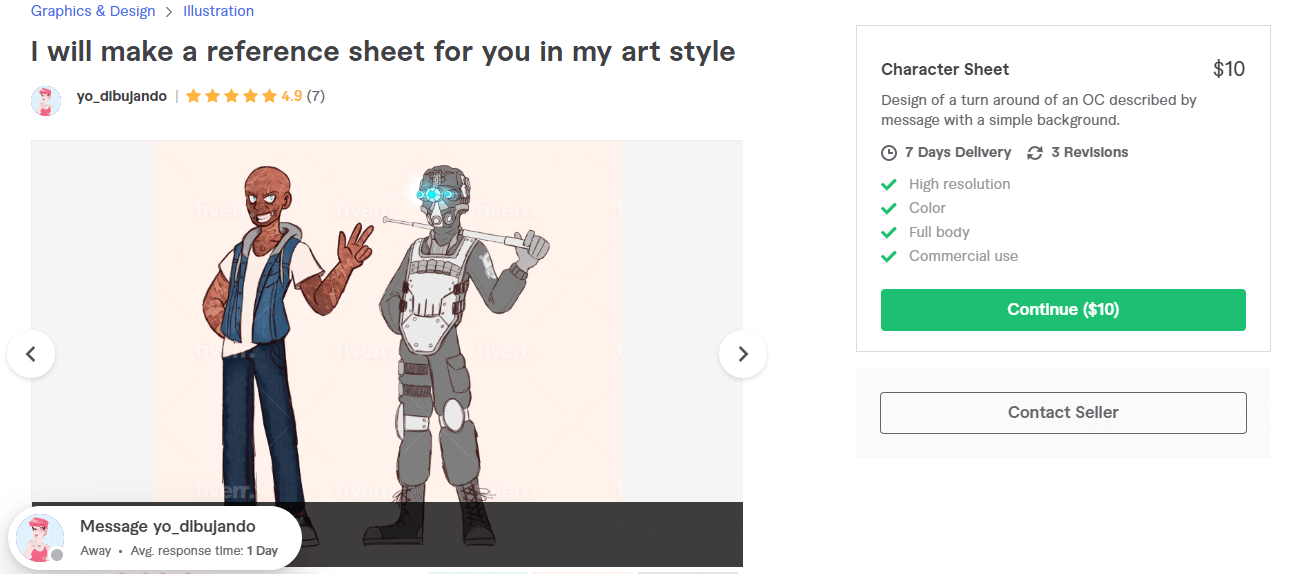 If you want to commission a Vtuber Reference Sheet without breaking the bank, you can never go wrong with yo_dibujando.
For a one-time fee of $10, she will design an exclusive reference sheet for your avatar in her art style.
Yo_dibujando is a seasoned illustrator and a digital freelance artist offering to design reference sheets for Oc's, fanart, gore, and furry – All without breaking the bank.
Are you looking for a budget-friendly Reference Sheet commission? Yo_dibujando is your guy.
What Should Be Included in A Character Reference Sheet?
A proper character reference sheet should include not only the character's full-body design but also an in-depth look at it from multiple angles.
It is also ideal to have a database of the character, as well as images of their weaponry, equipment, and attire.
The color palette is also essential to reflect the variety of colors that the character design consists of.