Last Updated on July 26, 2023
Are you a VRChat fan looking for worlds to explore? Then you're at the right place.
VRChat has swiftly become one of the most popular virtual reality platforms of all time, and one of the best ways to enjoy the game is by discovering and exploring different worlds.
Exploring worlds adds a fun, creative, and customized element to any VRChat session by allowing individuals to find anything that interests them. With hundreds of unique worlds and more going up constantly, there is always a new world to chill, explore, and socialize with other gamers.
You might easily become overwhelmed by the vast number of possibilities available to you, which is why we've compiled a list of top VRChat worlds that all virtual tourists should explore.
Before we begin, let me state that this is based merely on our opinion and that all worlds are amazing in their own right, deserving of their current popularity and audience.
As with any matter of taste, I believe that an audience's decision to interact with any of these worlds will be influenced by their personal entertainment preferences.
Without further ado, Let's get right to it!
Top 10 VRChat Worlds
Any World with Lots of Active Players
Japan Shrine – Best for Relaxing/ Meditating
The Black Cat – Best VR social club
Rest and Sleep – Just as the name implies
Midnight Rooftop – Best for Rooftop Experience
The Great Pug – A Classic Pub
Void Club – VR Club
Big Al's Avatar Corridors – Avatar Museum
Room of Summer Solitude – Great VR for sleeping
The Devouring – Horror VR game
1. Any World with Lots of Active Players
The most crucial factor in choosing a VRChat world is the number of active players. A world with minigames or a unique game mode becomes boring when there are only a few players online.
Exploring the VRChat world is an experience made even better when shared with strangers. So, always look out for worlds with large player counts for the greatest potential playing experience.
2. Japan Shrine By: ITOAR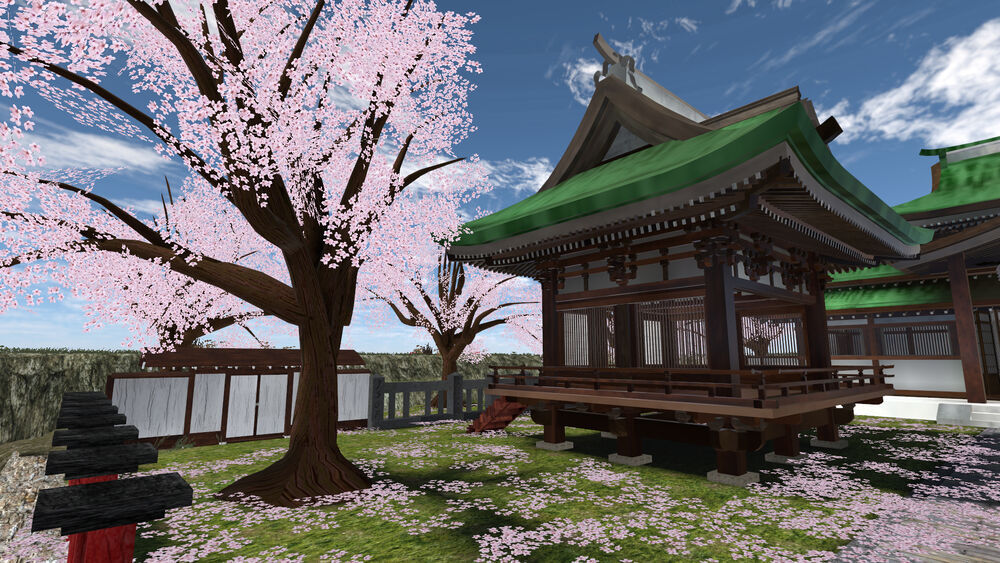 Japan Shrine, as the name suggests, is a world largely influenced by Japanese art, with a focus on a serene spring mood ideal for relaxing and meditation.
This is one of the best VRchat worlds to consider whenever you feel stressed out or want to clear your mind.
3. The Black Cat – By: spookyghostb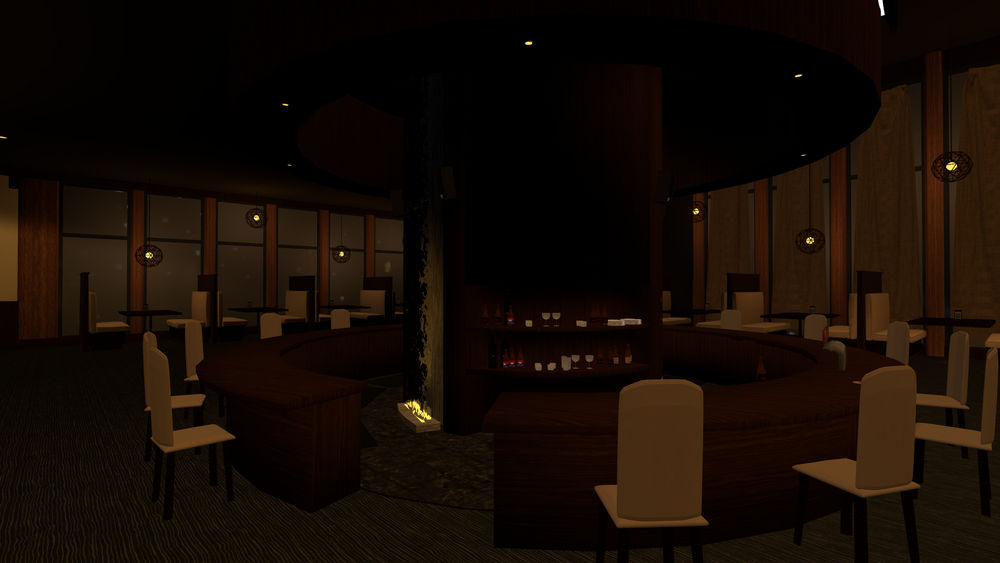 The black cat world is essentially a virtual social club, a cross between a casual bar and an expensive restaurant, where you can meet new people and converse before embarking on an adventure into other worlds.
This world can also assist you in overcoming your fear of meeting new people in the actual world. Even though this is a virtual world, everything item here looks very realistic.
4. Rest and Sleep – By: LOLI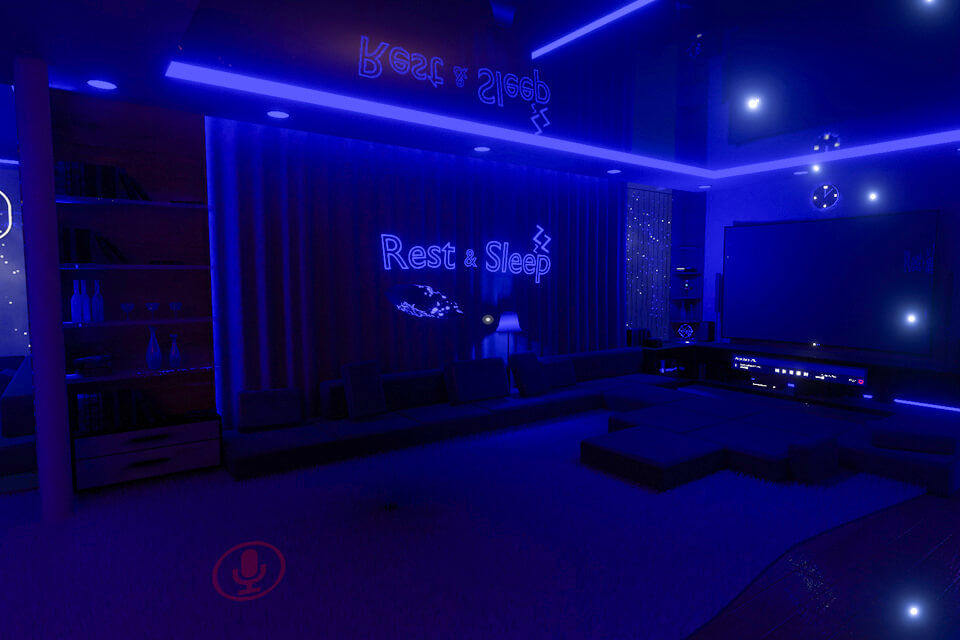 As the name implies, Rest and sleep is a world built with the theme of "relaxation" in mind. While you may not fall asleep while visiting Rest and Sleep, it does provide the kind of environment that is conducive for de-stressing with others. Upon entering the space, the aesthetically pleasing ambiance instantly makes you forget about your worries and distractions.
5. Midnight Rooftop – By: ImLeXz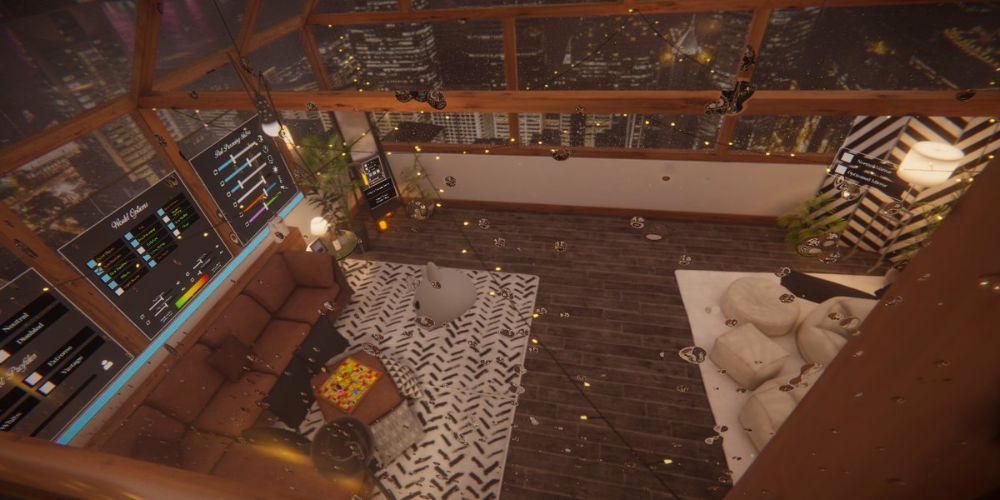 As the name implies, this world is a realistic depiction of a top-floor flat at night. It's made for interacting with other gamers. In its darkly lit setting, there are many seating spots for conversation as well as mini-games to play together. It also has a distant view of the city below, which adds to the urban atmosphere.
However, because it is a small map, try bringing in folks you already know or joining a server that isn't too crowded.
6. The Great Pug – By: Owlboy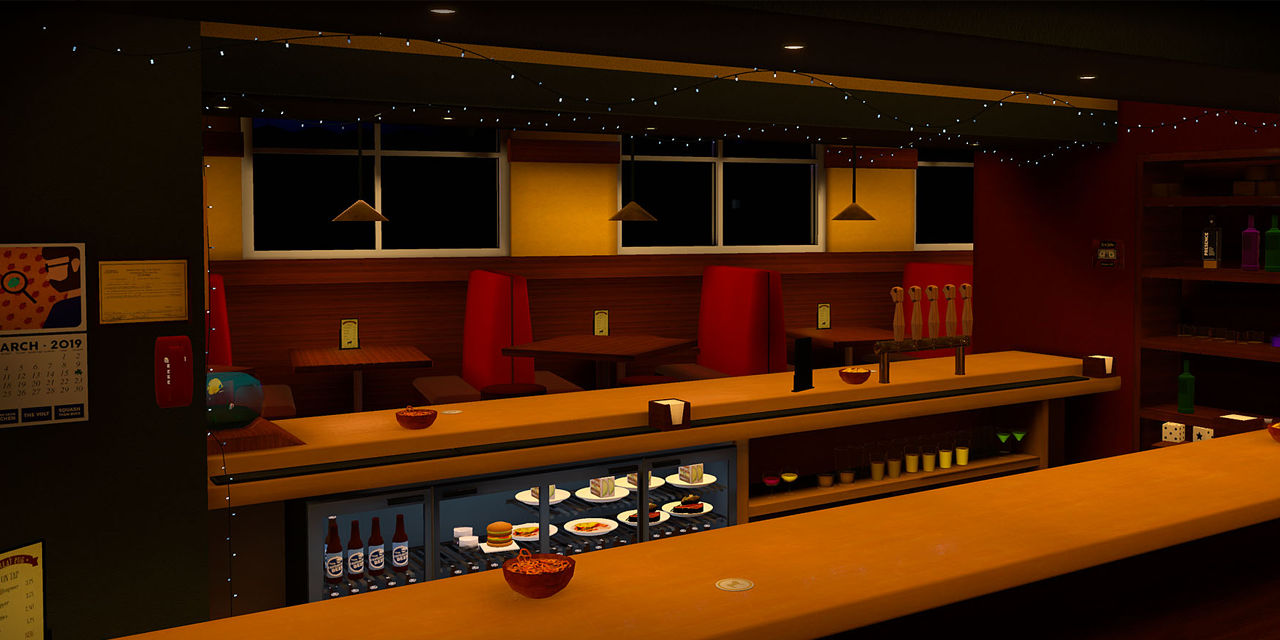 The great pug is one of VRchat's most popular worlds; It's basically a classic pub, complete with a bar, drinks, tables, food, and plenty of opportunities for interaction and relaxing. Everything about this world is very realistic
7. Void Club – By: Lycon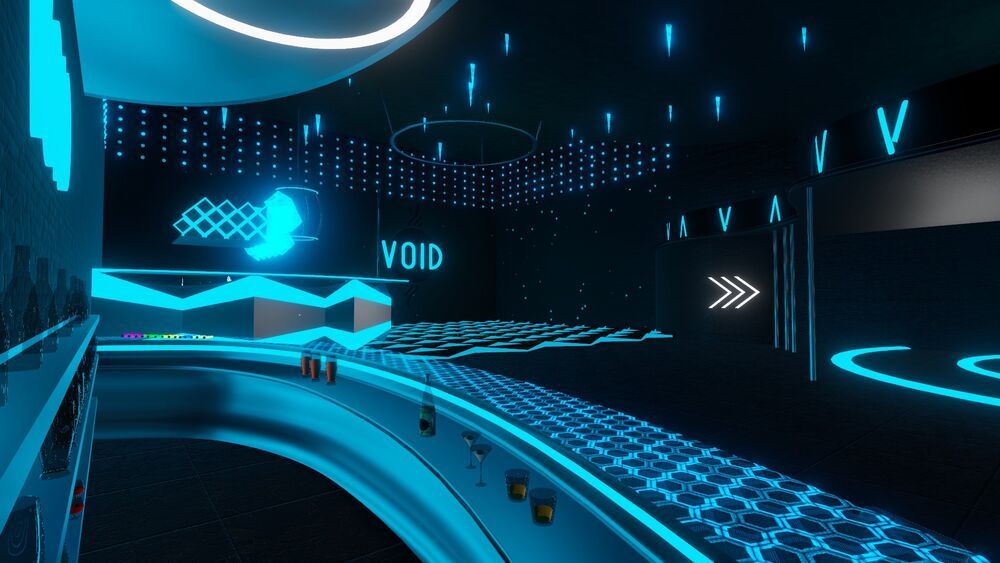 As the name suggests, the void club world is a virtual reality nightclub. It is a very active venue that is open 24 hours a day, 7 days a week, and attracts people of all ages due to its sleek design and peculiar science fiction style.
Here you can listen to popular music and spend a pleasant time with other avatars dancing or simply talking. There are also dedicated VIP areas located above the dance floor for VIP clients. If you're hesitant to go to real nightclubs and want a convenient venue to attend without leaving your flat, then this VR world is for you.
8. Big Al's Avatar Corridors – By: Big Ai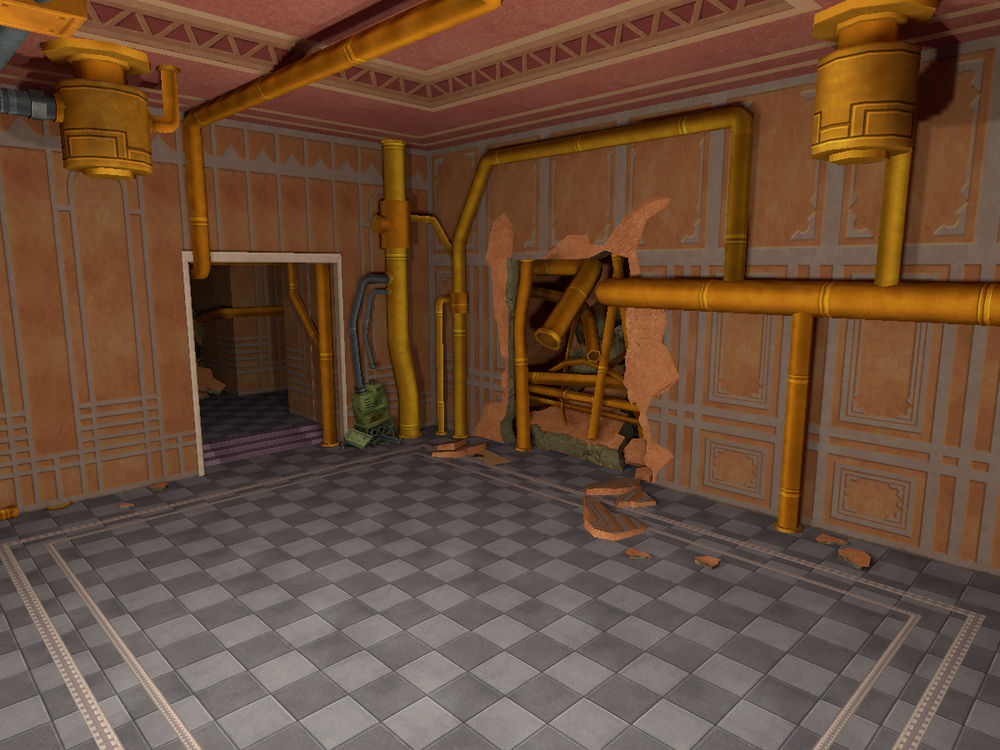 Big Al's Avatar Corridors isn't a map to relax on, play a game on, or anything like that. It's more akin to a costume museum; a popular world to find avatars. It has over 200 avatars from different cartoons and video games fully rigged with mouth movements.
9. Room of Summer Solitude – By: Lucifer MStar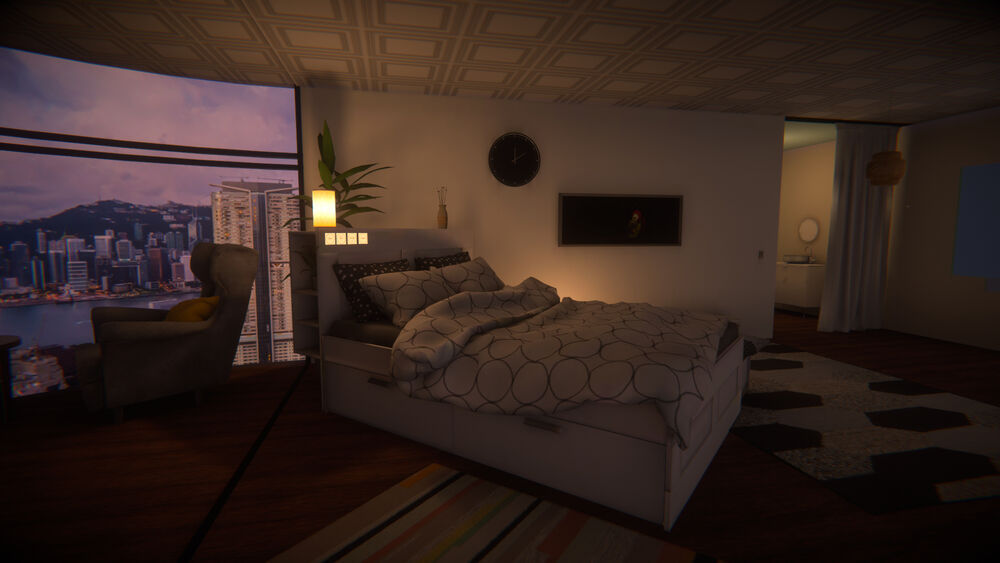 If you're weary of the same old view from your window and wish to "go to" somewhere new, The Room of Summer Solitude can help you realize your dream. This VR chat world is the most optimal, as it is constructed as a bedroom with a view of Hong Kong.
The cityscape is extremely realistic, making it difficult to believe you're in a virtual reality environment. This room offers numerous unique things for you to enjoy in addition to the beautiful scenery. So, get out there and explore the new world right now.
10. The Devouring – By: Lakuza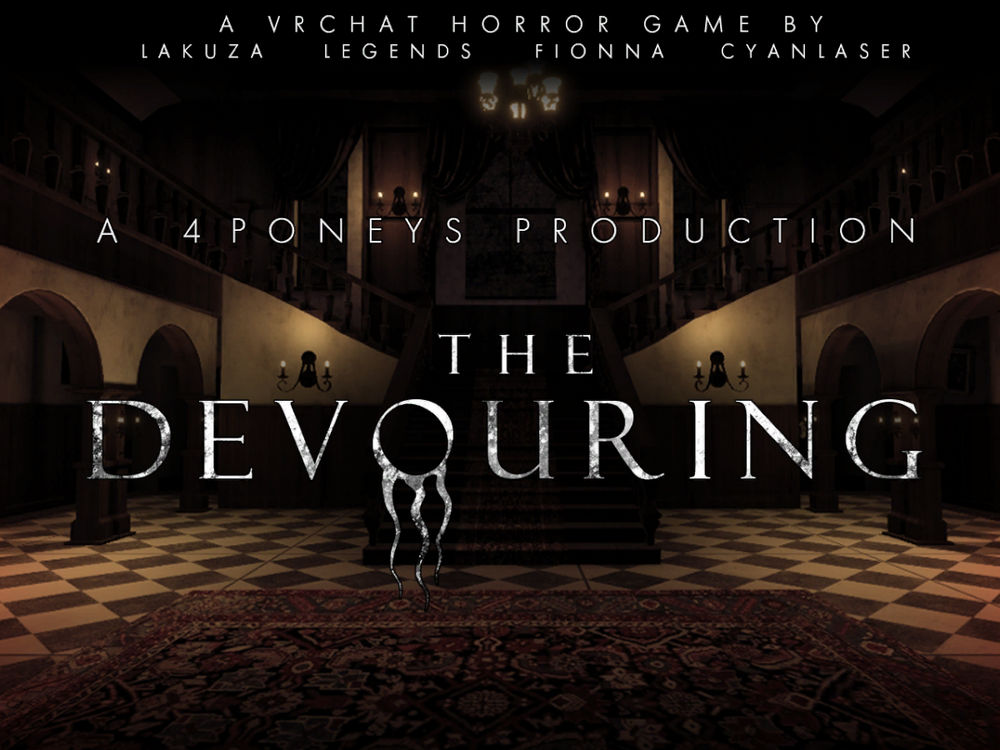 The Devouring is a one-of-a-kind VRChat world because it is neither a hangout nor a relaxing environment. The Devouring VR game introduces the horror genre to VRChat and even functions as a co-op adventure. It begins with a road trip gone bad, and the almost 6-hour-long campaign can be completed by up to four players.
How to create your own VRChat World
A player just like you created the worlds you visit. With an amazing concept, you can as well create your own world. The sky is the limit with your fantasies as long as you can visualize them.
To create your own custom VRChat world, you have two main options – to design one yourself but that will require you to be skilled with some software.
To rid yourself of all the stress, it is advisable to simply hire an artist to do all of the work for you. When hiring an artist, you're not just paying for their time. You're also paying for years of polished skills; hence, ensuring a high-quality service, which is why having your VR world designed by a professional artist is preferred.
And where is the best marketplace to commission an artist without breaking the bank?
Well, Fiverr is the answer to that question.
Fiverr is a freelancing website where creatives of all kinds sell their services for as little as $5. There are dozens of outstanding artists who offer design packages at or near this cheap price threshold; Obtaining high-quality artwork without breaking the bank. Even better, by simply searching, you can easily find artists who specialize in making VRChat worlds.
If you don't want to go through the hassle of comparing and contrasting thousands of artists to find the right one for your project, you're in luck as we've done the legwork for you and made a recommendation of the best artist who, based on our experience, we believe is capable of handling your project.
Ponytoast – An Experienced Professional VR World Artist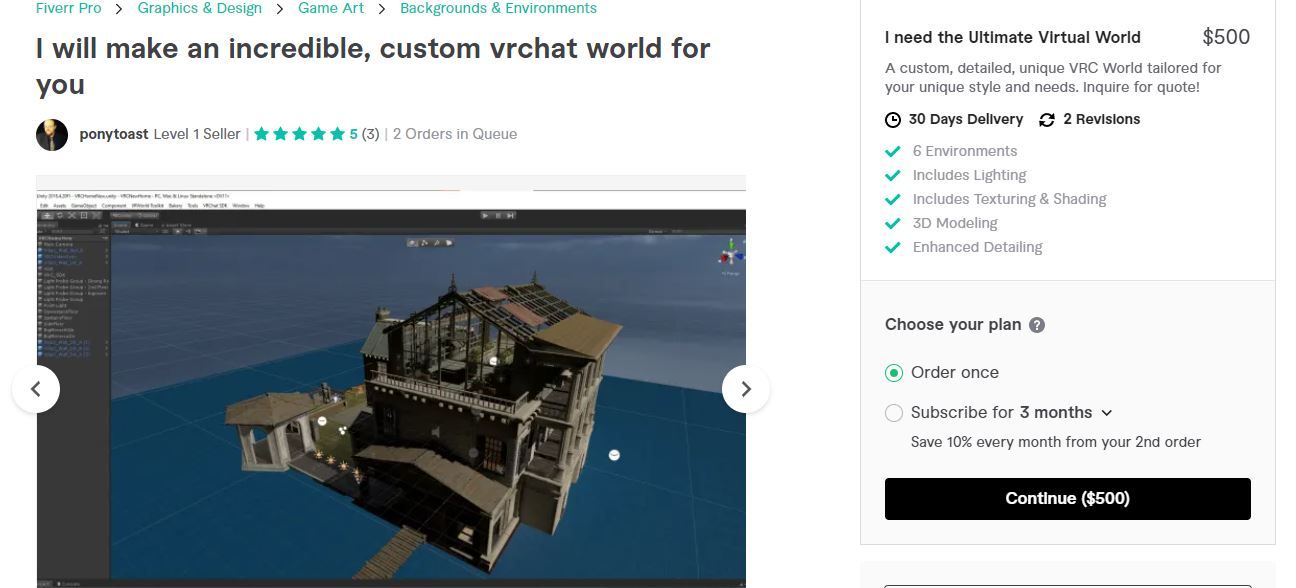 Ponytoast is a Fiverr pro seller; an exclusive type of seller who has been acknowledged by Fiverr for their excellent service. He's also a professional level designer, lighting artist, and environmental storyteller capable of visualizing your ideas.
He uses both professional-quality materials and custom-made assets to create a world that'll wow your visitors and leave them drooling over the details. upon request, he also provides the unity package of your world, including all of the assets used.
For $500, he offers to create a custom, detailed, and one-of-a-kind VRC World in 30days with 2 rounds of revision. So, what are you waiting for? send him a message today to bring your wildest virtual fantasies to life. His average response time is one hour, so you should hear back within that time frame.