Last Updated on August 31, 2022
Are you a mechanical keyboard fan looking to commission a custom-built keyboard but don't know how? Then you've come to the right place.
This article will introduce you to professionals capable of building your dream keyboard.
What Are the Best Custom Keyboard Services?
Below you'd find our list of best custom keyboard services to try this year:
1. Cellardoorq – Best Professional Keyboard Builder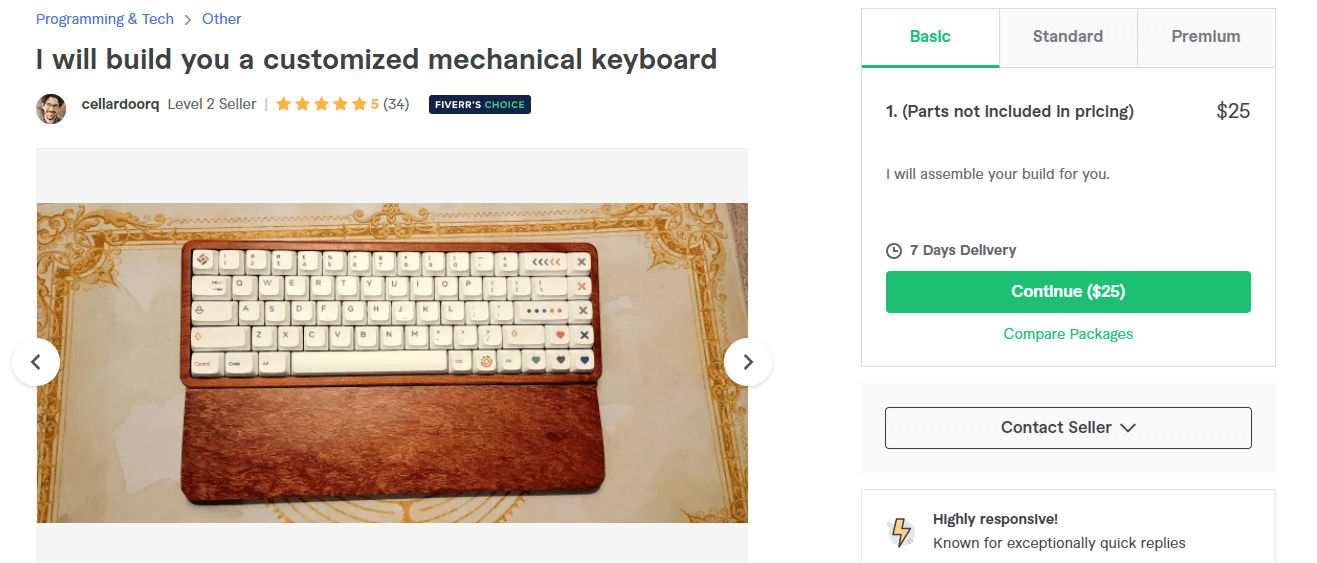 Cellardoorq is a professional keyboard builder and keyboard enthusiast that offers to customize any keyboard for you.
His skills include:
Customizing mechanical keyboards
-Lubing switches and stabilizers with Teflon or Dielectric grease.
-Soldering or unsoldering switches to any PCB.
-Assembling various parts to create a custom keyboard of your choice
-Spray painting, priming, and sanding keycaps of your color and finish
-3D print keycaps of your design.
3D print Keycaps.
He also fixes broken LEDs, switches, Keycaps, or any wires. (basically anything!)
His prices range from $25 for assembling the keyboard build (Parts not included in pricing) to $135 for Basic + Standard services + Spray-painting, 3D printing, Vinyl work, etc.
Looking for a professional to revamp your keyboard? Cellardoorq is your guy!
2. Linus_ende – Seasoned Mechanical Keyboard Expert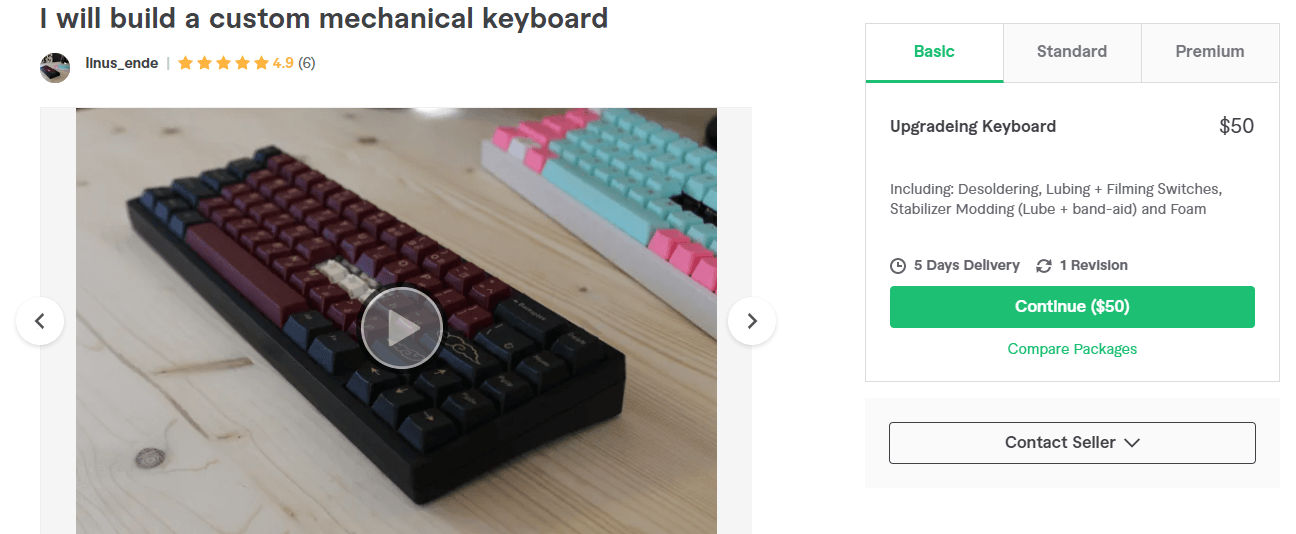 Linus is a keyboard expert with years of experience. He does all type of repairs and helps you build your dream keyboard.
For $50, Linus will upgrade your keyboard by Desoldering, Lubing + Filming Switches, Stabilizing Modding (Lube + band-aid), and Foam.
While for a fee of $80, you'll have to pick the parts together and design the keyboard to your liking, or you can send him parts you already have.
He will then assemble the keyboard with mods (lubing, Filming, clipping, band-aid, tape/tempest mod, and Foam). If possible, he will additionally flash the keyboard to make it VIA compliant.
Linus lives in Germany, so shipping might vary depending on where you live.
Looking for a seasoned keyboard expert? Reach out to Linus today.
3. Docterghost – Custom Keyboard Consultant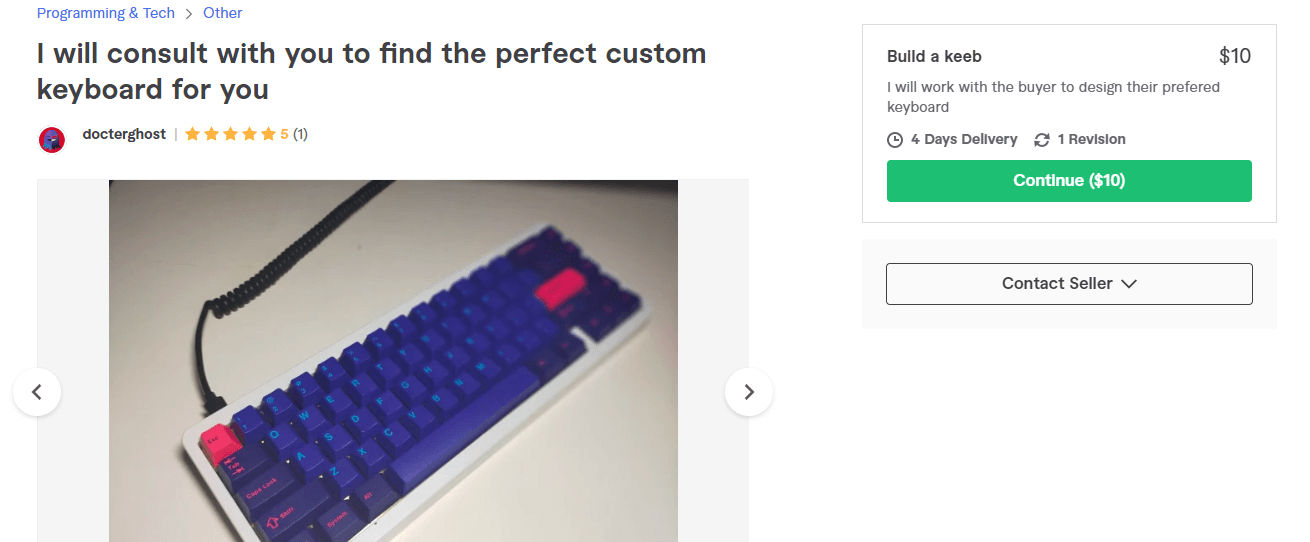 Docterghost offers a consultant service where he advises and works you through the process of building your custom keyboard depending on your budget, all for just $10.
Note: he won't build your keyboard but will give tips on going about it based on your budget.
Looking for a keyboard consultant service? Docterghost is your guy.
Can You Build Your Own Custom Keyboard?
Yes, it is possible to build your own custom mechanical keyboard. However, you must have a fundamental understanding of the keyboard's components and operation. If not, you may catch up with some online DIY videos that will get you started.
If you don't want to go through this hassle, all you need to do is hire a professional builder who would do all the work for you.
When hiring a professional, you're not just paying for their time.
You're also paying for years of polished skills hence, ensuring a high-quality service, which is why having your custom keyboard revamped by a professional is preferred.
And there's no better place to find one than Fiverr.