Last Updated on December 31, 2022
Starting out as a Vtuber, we all know that having a Vtuber avatar or model is one of the essentials to have.
But how do you create one from scratch?
This article will cover all you need to know about creating a Vtuber avatar yourself.
How to create your own custom VTuber avatar?
Creating a quality Vtuber model is a difficult undertaking; It necessitates varied levels of 3D modeling, rendering, and rigging. Basically, you have only two options to create your own custom Vtuber avatar – to design one yourself using software such as Blender, live2d.
Assuming that you don't have the design capabilities yourself, you are left with the second option- which is to commission an artist to do all the work for you. When hiring an artist, you're not just paying for their time. You're also paying for years of polished skills; hence, ensuring a high-quality service, which is why having your model designed by a professional artist is preferred.
And where is the best marketplace to commission an artist without breaking the bank?
Sites like Deviant Art, Twitter, and Reddit are often recommended. Those are all valid alternatives, but in my opinion, Fiverr is the ideal platform for commissioning any type of artwork.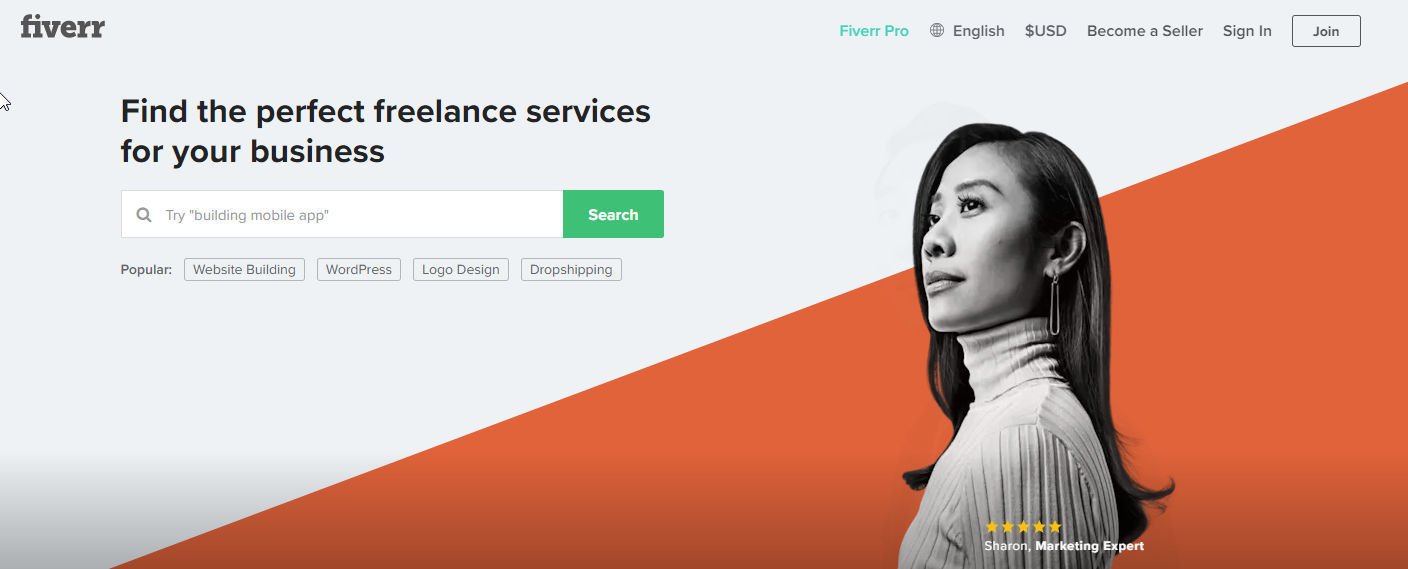 If you haven't heard of Fiverr, Fiverr is the world's largest marketplace for digital services, where creatives of all kinds offer their services for as low as $5. Offering an escrow service to ensure the safety of your funds until you are 100% satisfied with the service you received. Other features are also included to assist buyers in getting what they want while staying within their budget. So, yeah, Fiverr is the right choice.
How to get a VTuber avatar on Fiverr
By simply searching, you can easily find artists who specialize in making Vtuber models.
To do that, you begin by going to the Fiverr homepage and searching for "Vtuber model" in the search field.
All of the artist who offers this service will appear in your search result. Scroll through the results, glance through several portfolios, and pick a designer whose style you prefer.

If you don't want to go through the hassle of comparing and contrasting thousands of artists to find the right one for your project, you're in luck as we've done the legwork for you and made a recommendation of the best artist who, based on our experience, we believe is capable of handling your project.
Xiaojing1 – A Professional 2D Model Artist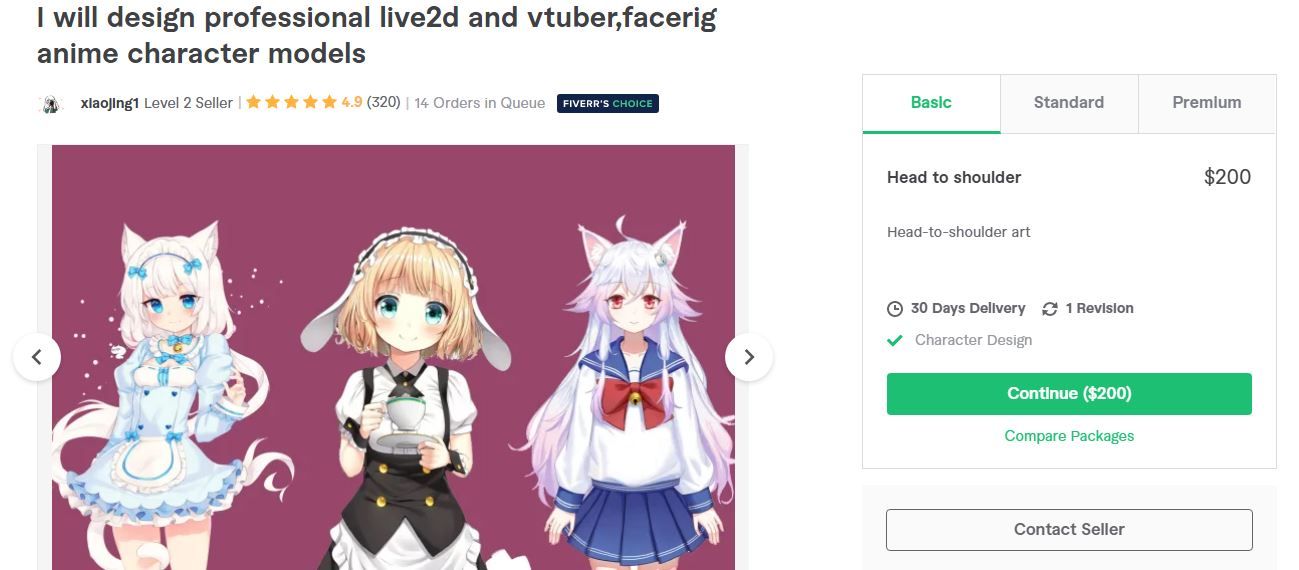 Xiao is a Fiverr favorite and a highly rated seller on the platform, with over 5 years of experience as an animator, role designer, and model designer. Well skilled in Live2d and adobe animate, she offers to deliver a one-of-a-kind 2D model.
Her 300+ positive reviews prove that she's more than capable of handling your project – you know the saying; "Reviews don't lie"
Depending on whether it's a full-body or head-to-shoulder character, her prices range from $200 to $300. However, this price only includes character model design. If you want to animate the model, she has some additional extras available for few bucks.
What are you waiting for? send her a message today to bring your dream avatar to life.
Her average response time is one hour, so you should hear back within that time frame.
Alternative ways to create a VTuber avatar
If you're on a tight budget, can't afford to hire an artist, don't have any drawing abilities, or don't know how to use the essential software, don't fret; there are still possibilities for you – with the aid of some user-friendly tools, you can create your custom avatar.
In this section, we'll be going through the top three software that is stress-free to use. There are a variety of options available online at the moment.
These are just a few of the favorites that we believe are ideal for first-time jumpers. Let's get right into it.
1. ReadyPlayer.me – A free way to create an avatar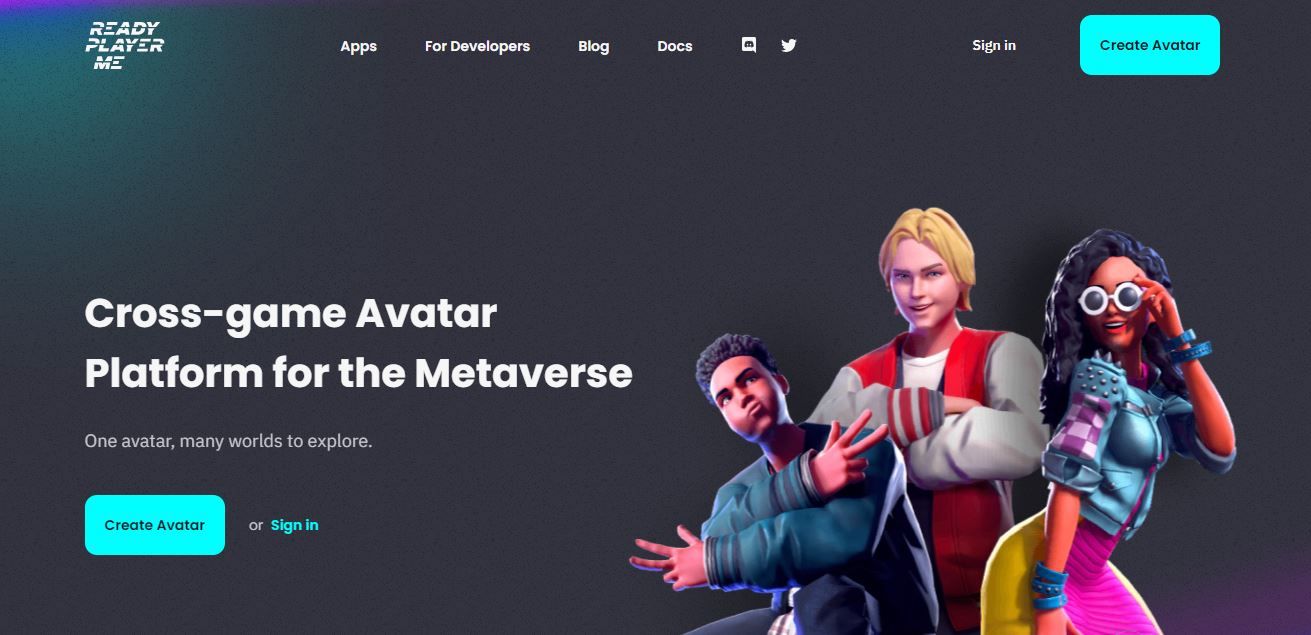 Ready player is the simplest option on this list, it's a free-to-use 3D avatar creator which does not require any additional software to operate.
All you have to do is take a selfie and wait for the software to create a personalized 3D avatar based on your appearance.
By simply heading to their website readyplayer.me via a standard web browser and scan your face using a webcam to automatically generate your virtual being. This can be done not only on a computer but also on a smartphone. You can then manually fine-tune it and make adjustments with a range of customizations before exporting your model.
The result isn't perfect, but it's a quick and efficient approach to create your virtual persona. Your model can be exported in fbx format or immediately imported into major social VR platforms.
2. VRoid Studio – A User-friendly software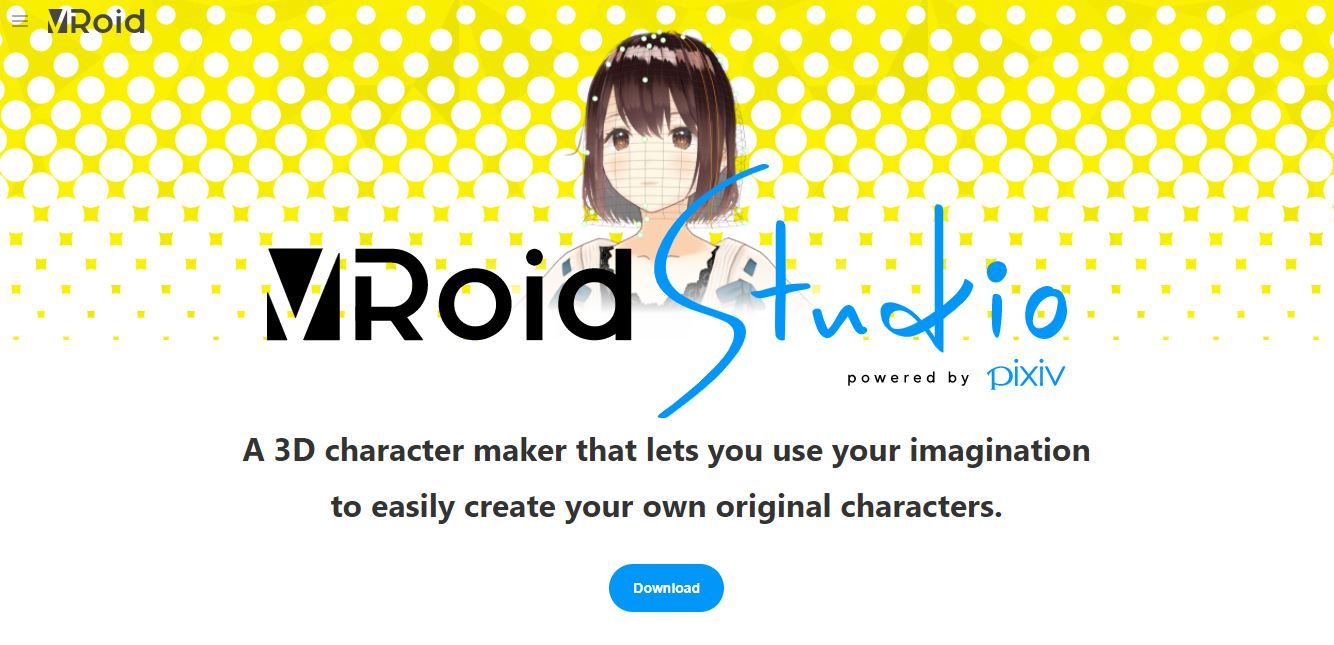 Next up, we have VRoid Studio. This is a free and easy-to-use software that is available for both Mac and Windows. This is an excellent choice for individuals who want to make anime-style avatars.
You can pretty much customize everything about your appearance from facial features to creating custom hairstyles. The creations can be used as avatars for broadcasting or utilize in games like VR Chat.
The creations can be utilized for both commercial and noncommercial purposes, which is fantastic as it eliminates the risk of another person claiming ownership of your work.
There is a bit of a learning curve, but once you get the hang of it, you'll be able to make some pretty big modifications to your avatar, letting you stand out among the rising sea of amateur VTubers. However, the quality of your avatar will be substantially lower than that of avatars made using more advanced software. They won't be any worse; they'll only seem more simple or basic but will do the work.
You can upload your character to applications like 3tene once it has been constructed to your specs and appearance. 3tene is a free steam software that moves your 3D avatar using motion capture from a typical webcam. Luppet is a more advanced motion capturing software that can be used with a webcam but also has the option to connect to LeapMotion, a gadget that captures hand movement to give your 3D figure moving fingers.
3. Face-Rig – Budget-friendly, Pro-software.

Lastly, there's FaceRig. This is a great alternative for Twitch streamers or YouTube creators who want to capture only their upper body movements.
This software is a bit different from the others listed above. It allows you to create avatars as well as incorporate motion sensors into them.
FaceRig software tracks everything from your facial expression and eye movements to your lips and head position with remarkable accuracy using a simple webcam.
There's even a little shoulder movement; it's not a lot, but it's enough to give the impression of depth. The software comes with several pre-made characters that you may use right away, as well as the option to import your creations.
This application is supported not only by streaming software but also by any software that uses a camera. It works with Microsoft Teams, Slack, Skype, and pretty much any other application that links to a video source.
If you're a home office worker looking to spice up those long mid-week meetings. Facerig can help you with that.
FaceRig's consumer edition, which may be used to generate commercial content, costs $14.99 on Steam. However, if your monthly revenue exceeds $400, the company requires you to subscribe to the pro version for $64.99. You can then use the app to make as much money as you like.
The interface is likely its biggest flaw, with an unintuitive user experience that takes some time to get used to. There is also a learning curve to grasp the software's functionality. Once you've gotten that out of the way, you're good to go.
That's all there is to creating a Vtuber avatar/model. As said earlier, there are a variety of options available online at the moment; these are just a few of the favorites that we believe are ideal for first-time jumpers.
Also, aside from knowing how to develop an avatar, having a general understanding of audio recording and sound design will significantly improve the sound quality of your videos and live streams making them more engaging for your audience.
In conclusion, as a VTuber, making a distinctive Vtuber avatar is the best way to stand out. And commissioning an artist on Fiverr remains the ideal choice out of the options listed in this post, as you'll be getting a one-of-a-kind model with originality.
Fiverr remains the world's largest marketplace for digital services, with creatives of all kinds offering their services for as little as $5. So, don't hesitate to check out the platform for any digital service of need.