Last Updated on July 29, 2023
Building a following on Apple Music is a great way to increase your audience and expand the overall reach of your music career.
Whether you are an independent musician or part of a fledgling label, there is no doubt that Apple Music has changed the online selling landscape for both artists and labels alike.
With artists' basic profiles readily available on Apple Music, it is more important than ever for indie artists to have an effective music promotional strategy to be discovered by new fans.
Luckily, there are several excellent services that can help you do just that.
What is the best Apple Music promotion service?
Here are the best Apple Music Promotion Services this year, according to our tests:
Fiverr – Best Overall
Indie Shuffle – Best for Organic Traffic
SubmitHub – Best Platform on a Budget!
Soundplate – Best for Beginners
ArtistPush.Me – Most Reliable
Tunecore – All-Inclusive
1. Fiverr – Best Overall for Cost-Effective Apple Music Promotion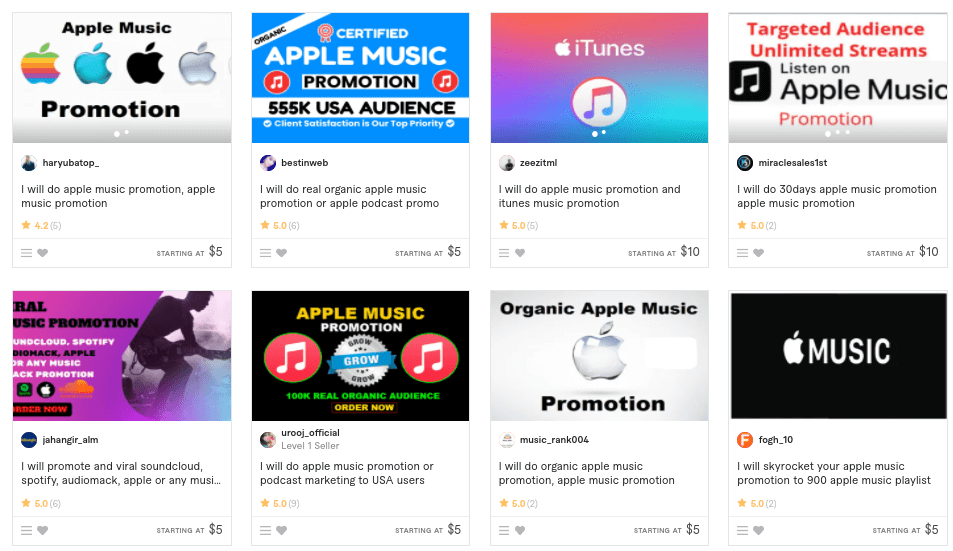 Fiverr is a great place to start when looking for cost-effective Apple Music Promotion.
With over 1.5 million services offered, you can find just about anything you need on Fiverr. From social media promotion to creating an ad campaign, there are various services to choose from that will fit your budget.
Apple Music promotion on Fiverr will cost around $5-100 depending on the level of promotion you are looking for.
For example, this service will get your single or album in front of thousands of Apple Music's 60 million subscribers who are actively looking to discover new music.
2. Indie Shuffle – Best for Organic Apple Music Playlist Promotion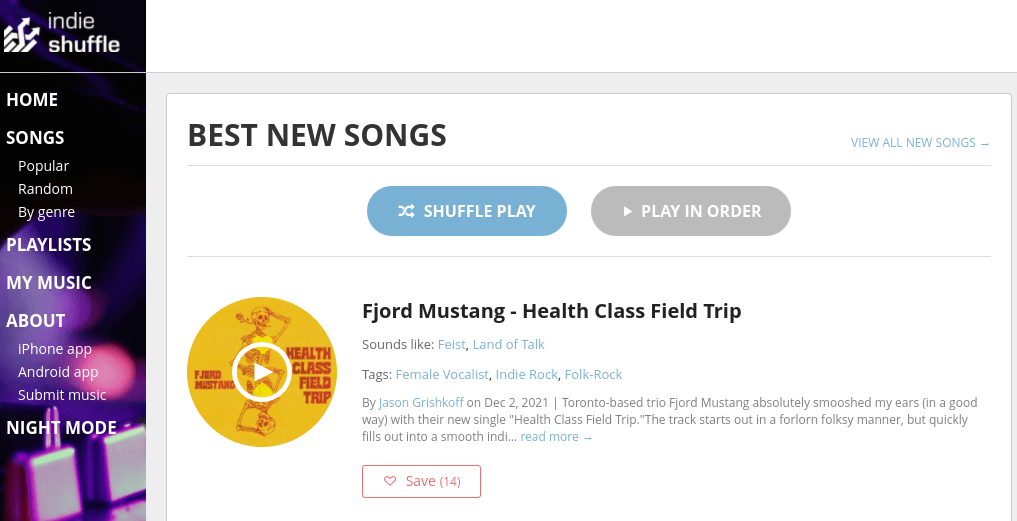 Indie Shuffle is a music discovery platform that helps you find new artists and songs. They have a large database of indie artists and tracks and a team of curators who hand-pick the best new music every day.
Indie Shuffle is partnered with Apple Music, which means you'll be able to submit your music for promotion on the platform. Their submission process is relatively straightforward, and they regularly promote artists using their service.
Apple Music promotion through Indie Shuffle will cost $10 per track added to their playlist and $50 for album promotion. Check out Indie Shuffle to promote your music on Apple Music today!
3. SubmitHub – Best Platform on a Budget!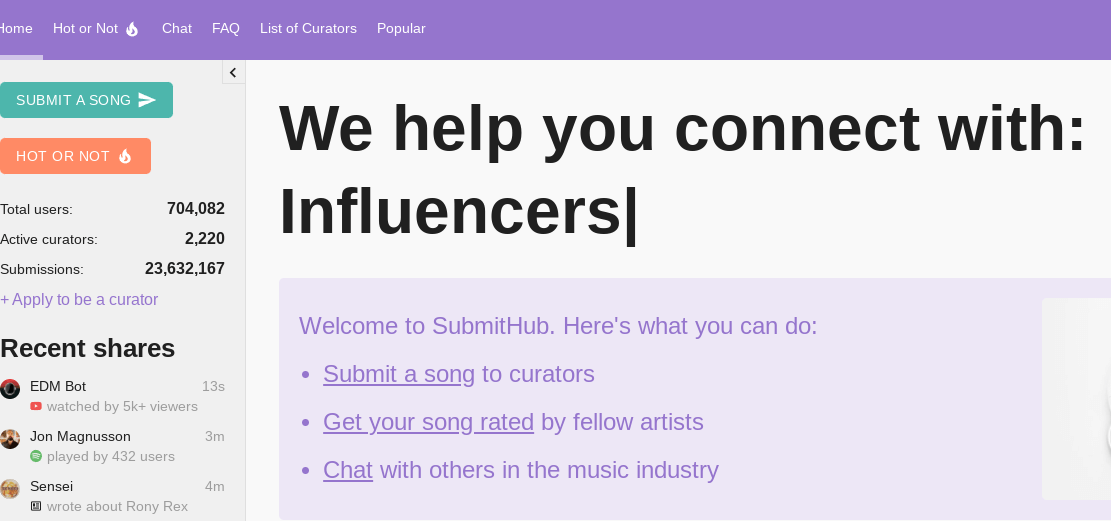 SubmitHub is a music submission platform that connects artists with tastemakers, such as blogs, radio stations, and DJs. They have a large community of curators who are always looking for new music.
SubmitHub is a great resource to use for Apple Music and SoundCloud promotions. They have highly affordable rates, ranging from just $3 – $10 for playlist submissions and $5-20 depending on the curator.
To promote your music on Apple Music through SubmitHub, you can expect to pay $5 for an artist submission and $10 for a track.
4. Soundplate – Best Promotion Platform for Beginners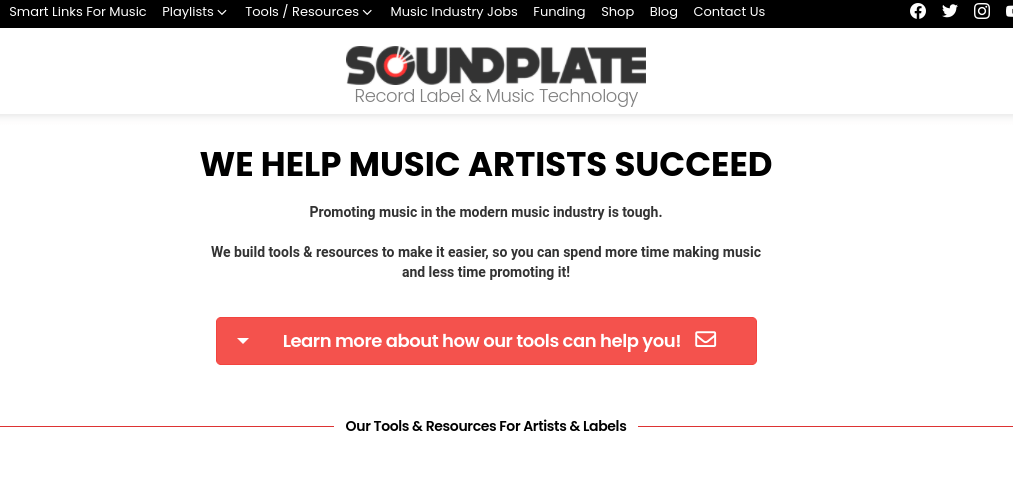 Soundplate is one of the top music PR platforms specializing in Apple Music promotion. They have over 5 million plays across their network each month, which features some of the biggest blogs on the web. Soundplate offers a free trial, allowing you to submit two tracks at no cost and later pay a monthly fee of $9.99.
When submitting music to Soundplate for Apple Music Promotion Services, expect to spend anywhere from around $5 – $15 per submission. Check out Soundplate to promote your music on Apple Music!
5. ArtistPush.Me – Most Reliable Apple Music Promotion

ArtisPush.Me is one of the most reliable Apple Music Promotion Services. They have been in the business for a while and know where to submit your music to get heard by the right people.
When submitting music to ArtistPush.Me, you can choose between 1000 to 100,000 plays on Apple Music or choose to add one of your tracks to a playlist. Prices range from $20 to $1300 for various packages.
ArtistPush.Me is a great option for those who want to ensure that their music is heard by as many people as possible. In addition to Apple music services, they also provide SoundCloud and YouTube promotions.
6. Tunecore – All-Inclusive Music Promotion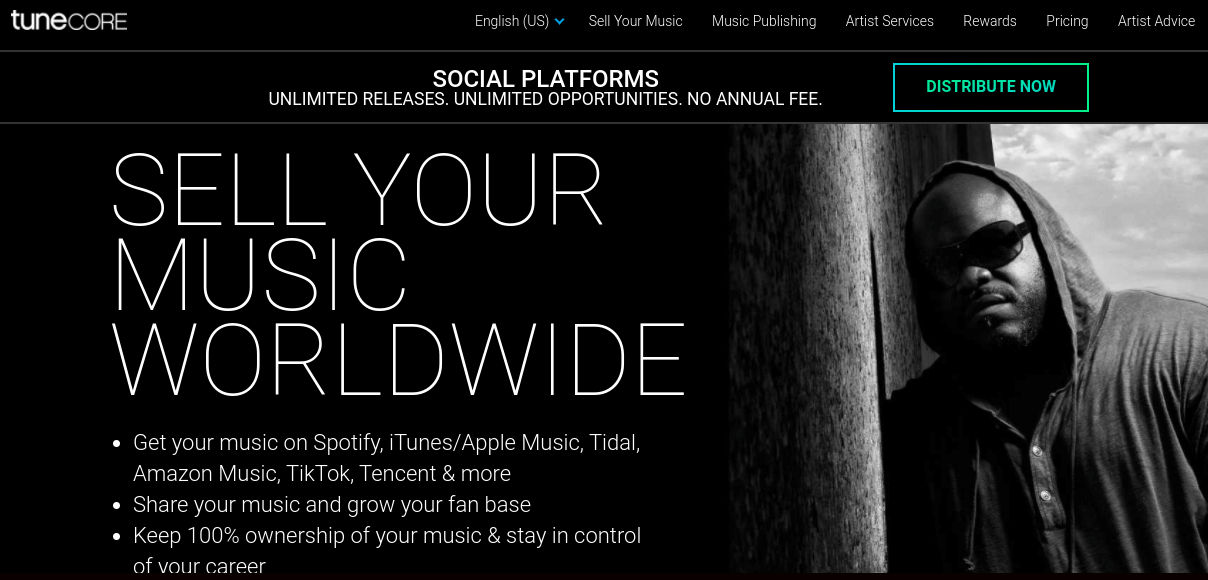 Tunecore is an all-inclusive music promotion company that offers distribution, marketing, and more services. Tunecore is a good option for those who may not have a marketing budget but still want to have their music distributed.
Tunecore offers a wide range of services, including a distribution service that will get your music on iTunes, Spotify, and more. Tunecore also offers a marketing service that will help you to get your music in front of the right people. Prices range from a free Social Media distribution package to $29.99 manually for distribution.
TuneCore never takes a commission on the money you make from downloads and streaming. What you get paid is what you are paid. You can make your music available for purchase or streaming on all of the major digital music stores and streaming services in the world.