Last Updated on December 25, 2022
Minecraft is a famous game that many people are a fan of. It allows you to engage in a fun atmosphere and spend some quality time. However, the game does not have many character options.
If you want to make a new character in Minecraft, you will have to create a skin and export it to the game. This is an image file that is applied to your 3D player model in Minecraft.
You can try to create your own Minecraft character from scratch, but that would be tough. This is because you will require art and technical skills to apply the skin to the body parts smoothly.
Fortunately, you can eliminate all your worries by using the best Minecraft character creator on the market.
What Is The Best Minecraft Character Creator?
Are you in search of the best Minecraft character creator? If so, look no further than the following five options:
Fiverr – Best Marketplace For Creating Minecraft Characters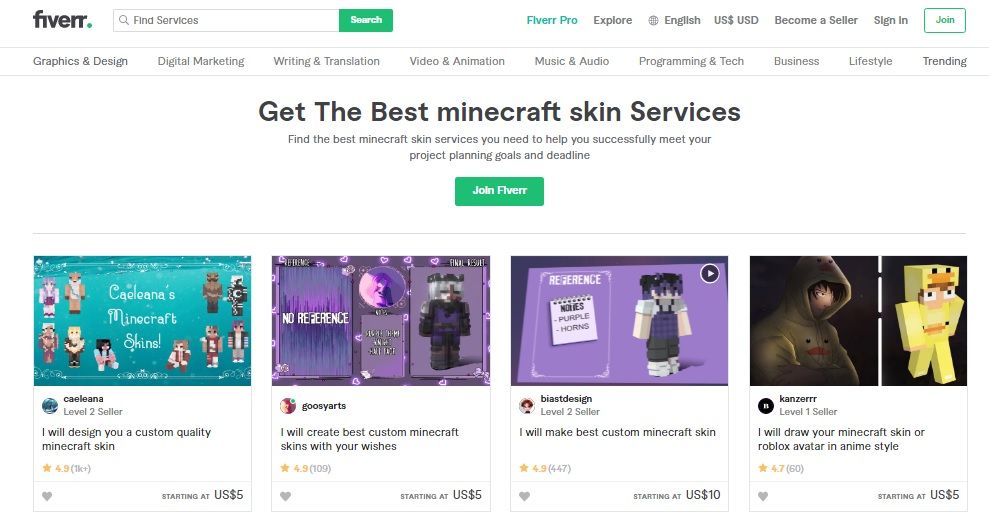 Fiverr is the top marketplace for creating Minecraft characters.
Using Fiverr, it's extremely easy to commission a skilled minecraft artist to make a skin for you. The top benefit of using this platform is that you do not have to worry about art and technical skills.
Minecraft artists on Fiverr are experts at making skins for the game. This is why the visuals will apply to the suitable body parts of your player models with ease. You can get your own, unique Minecraft character for as low as $5.
You never have to worry about breaking your bank with Fiverr. The platform does not charge you anything for signing up. It also does not ask for a fee when connecting you with a seller. That is why the only amount you have to pay is the charges of the artist.
Another nice benefit about using Fiverr is that you can get a delivery promptly. An excellent creator can submit the work within a few hours of the agreed time. So you can get your Minecraft character in one day without any hassle.
Looking for the best place for a Minecraft character creator? Go no further than Fiverr gigs.
The Skindex – A Minecraft Character Creator For Intermediates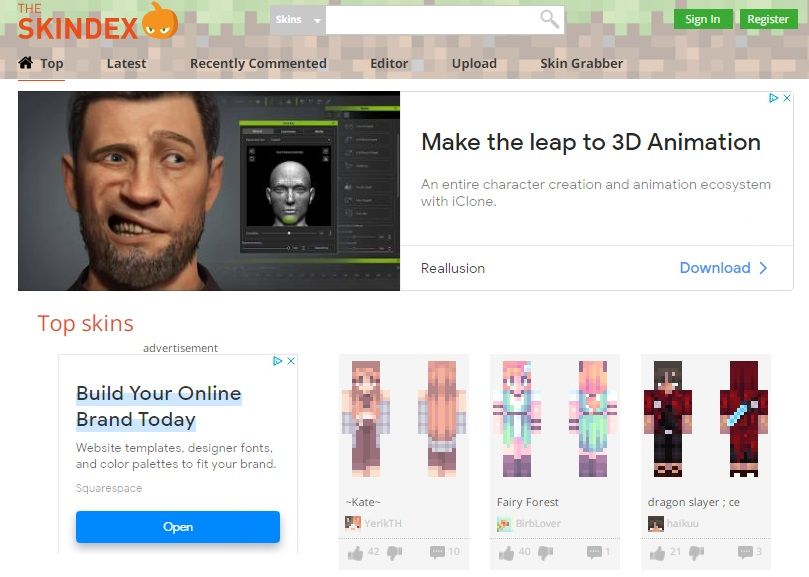 The Skindex is one of the best tools for creating a Minecraft character. You can use the pixel grid and integrate it with various colors. This will enable you to make the skin effortlessly. The best thing about the grid is that it is in the shape of the player's 3D model.
A key feature of this tool is that it supports Hex codes and allows you to choose the most precise shades for your skin. The best part is that the player layers appear just the way they do in the actual game. This is why you can easily distinguish between the different body parts.
This skin editor also has an auto-tone tool to ensure the best colors and visuals for your character. Not only that, but the software also has a mirror tool that allows you to replicate designs. Thus, you can perform a high level of symmetric editing.
Minecraft Skins – Best For Simple Interface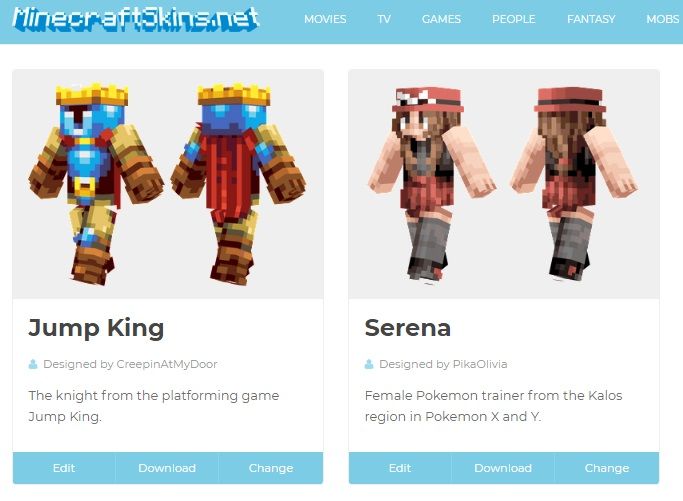 Are you searching for software that allows you to get Minecraft characters easily? If so, the Minecraft Skins should be your top choice. This software is a downloading and editing platform. You can create a character from scratch within a few minutes.
However, if you don't have art skills, worry no more. Minecraft Skins has an extensive range of designs by other artists. You can easily download one of them and use it without any changes to your player model. Besides that, you make edits to the premade template too.
The best thing about Minecraft Skins is that you can download the characters for free. So there is no need to worry about additional charges. Moreover, editing the skins on this platform is a breeze because of the simple interface.
Nova Skin – Best For Extensive Editing Features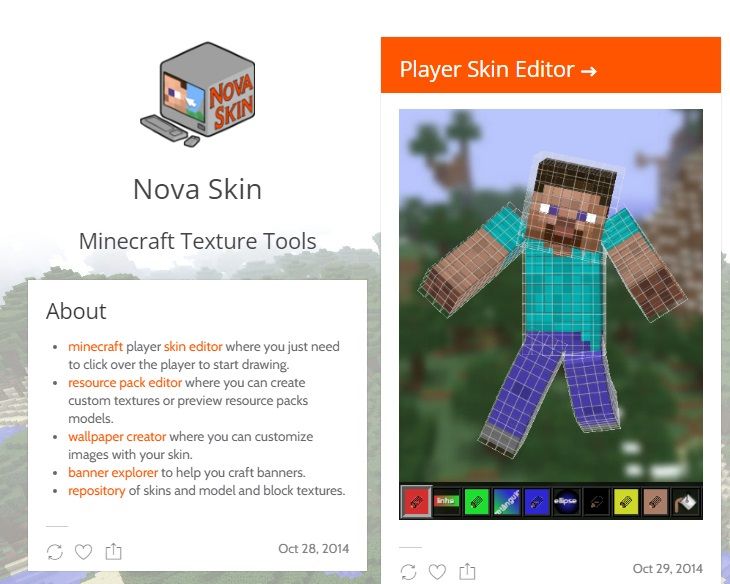 Nova Skin is the most advanced Minecraft character creator on the market. The top feature of this tool is that it is free and allows you to enjoy extensive editing options, including creating Minecraft thumbnails. Many people consider Nova Skin as Photoshop for making Minecraft characters.
The software has many gradient tools that allow you to work within the player grid. Besides that, you can search an extensive range of skins on the editor. You may do this by using the character name or the player name. So you can easily use the same skins as a competitor.
Another top thing about this Minecraft character creator is that it lets you edit the premade skins too. Not only that, but you can preview and edit 2D images on the software. The tool also has various filter options to improve the colors of the character.
Tynker – Best For Its Texture Brush Option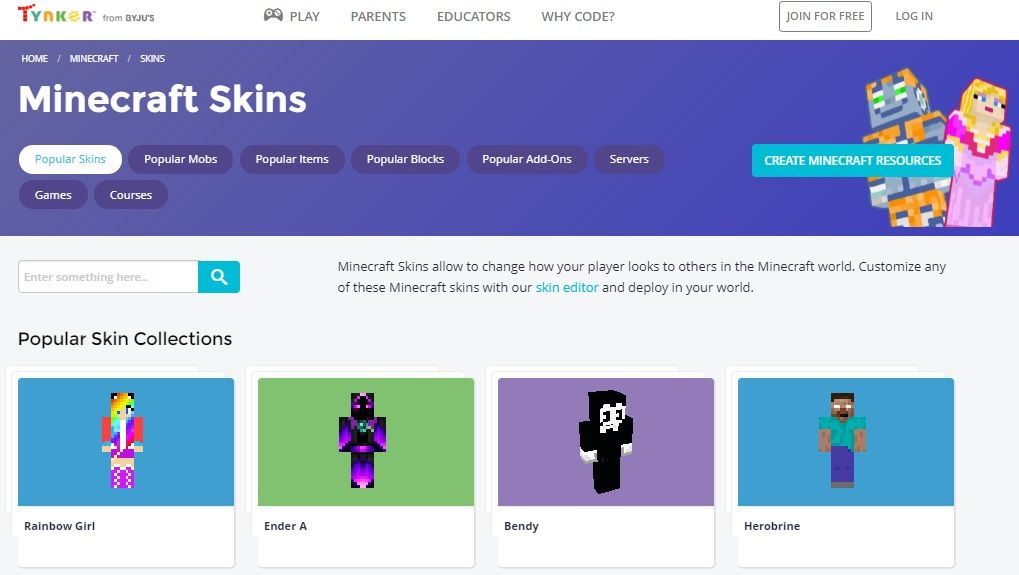 Tynker is another platform that offers access to coding games, Minecraft skins, and much more. It is a versatile software with a custom editor for personalizing the characters. With good art skills, you can easily create a unique skin for yourself.
If you do not want to waste time creating the skins, worry no more. This is because Tynker offers you access to an extensive range of Minecraft characters. They are uploaded by various designers on the platform and sorted under different categories for ease of use.
The primary effort you have to make on Tynker is create a free account. Once you sign in, you can download the skins without any charges. This platform also offers a private server for Minecraft.