Last Updated on September 15, 2023
Destiny 2 is a game that many people around the world enjoy playing.
It has an ever-growing community of players, and if you are one of them – you might be interesting in getting your own custom-made Destiny art.
In this article, we will list the best Destiny art commission artists and give you some insight into each artist's skill set and pricing model so you can find the right artist for your needs.
How to get custom Destiny art?
There are a few ways to get custom Destiny art. The most basic way is to do the art yourself through sheer hard work. There are a number of YouTube tutorials that can help you get started.
However, some artists will be more than happy to draw a custom Destiny artwork for you! You can find these artists through Fiverr, where they post their work and share prices.
It would be best if you chose an artist whose style suits your preferences and one that charges affordable rates.
Who is the best Destiny art commissions artist?
Finding the best Destiny art commissions artists can be difficult, as each artist has their own unique set of skills and style.
To make thing easier for you, here is our list of five artists we believe to be the best in this craft:
1. Azrenth – Best Destiny art commissions artist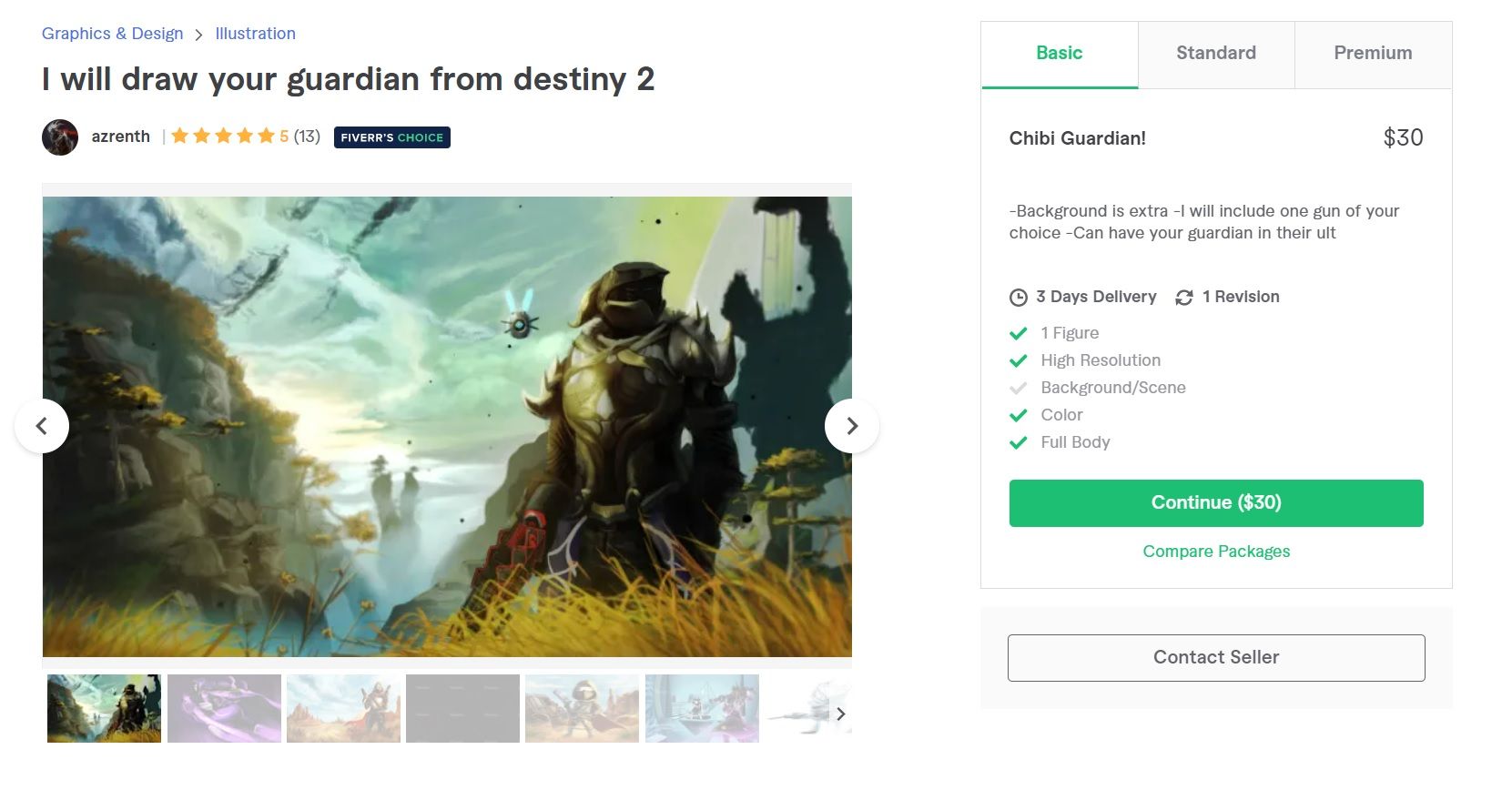 Azrenth is a popular artist on Fiverr who offers affordable and quality commissions. He has worked for many clients, and his works are posted on his portfolio.
Azrenth is also a Destiny gamer himself, so he knows what his clients need regarding Destiny art commissions. He can draw you or your friend as a Guardian and ensure that the character is in the right pose.
Azrenth's works are clean-cut and show a lot of detail for $30. If you want a Guardian in action in full color and background, he can do the art for $125.
Are you looking for a top-notch Destiny art commissions artist? Then Azrenth is the best choice to give you what you need.
2. The_dormin – Self-Taught Destiny Guardians Digital Artist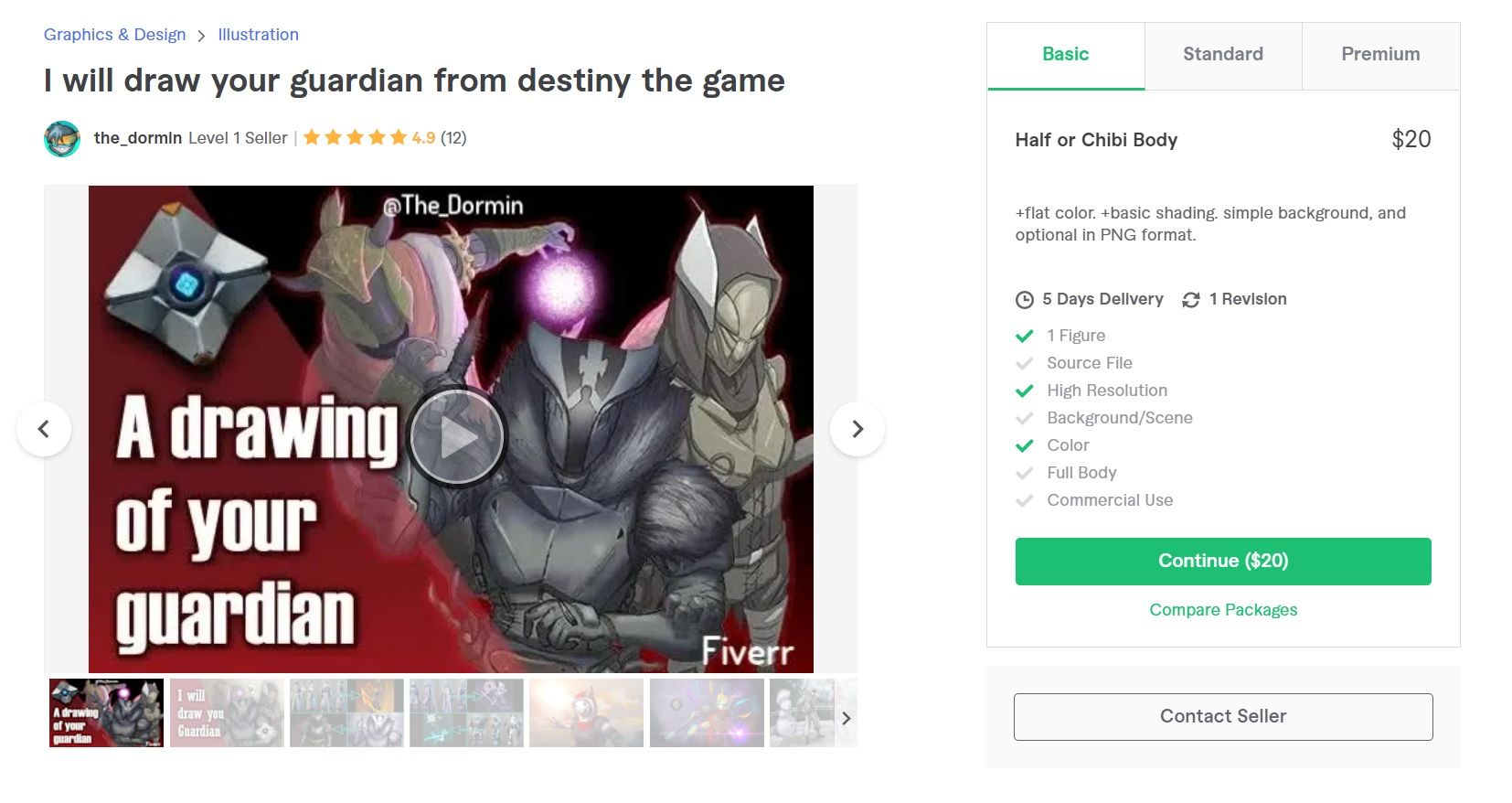 The_dormin is a talented artist who does not reference his work. You can just give him a description of your character, and he will draw it freehand. He relies on his skills and imagination to create truly unique pieces.
His work is awe-inspiring with smooth lines and great colors, so you can be sure that your character will look great. For $20, you can get a single character commission with a turnaround time of five days. For a full-body character in color and background, he can create the art for you at $85.
If you want original and unique artwork, The_dormin is your artist.
3. Norshie – All-Around Destiny Artist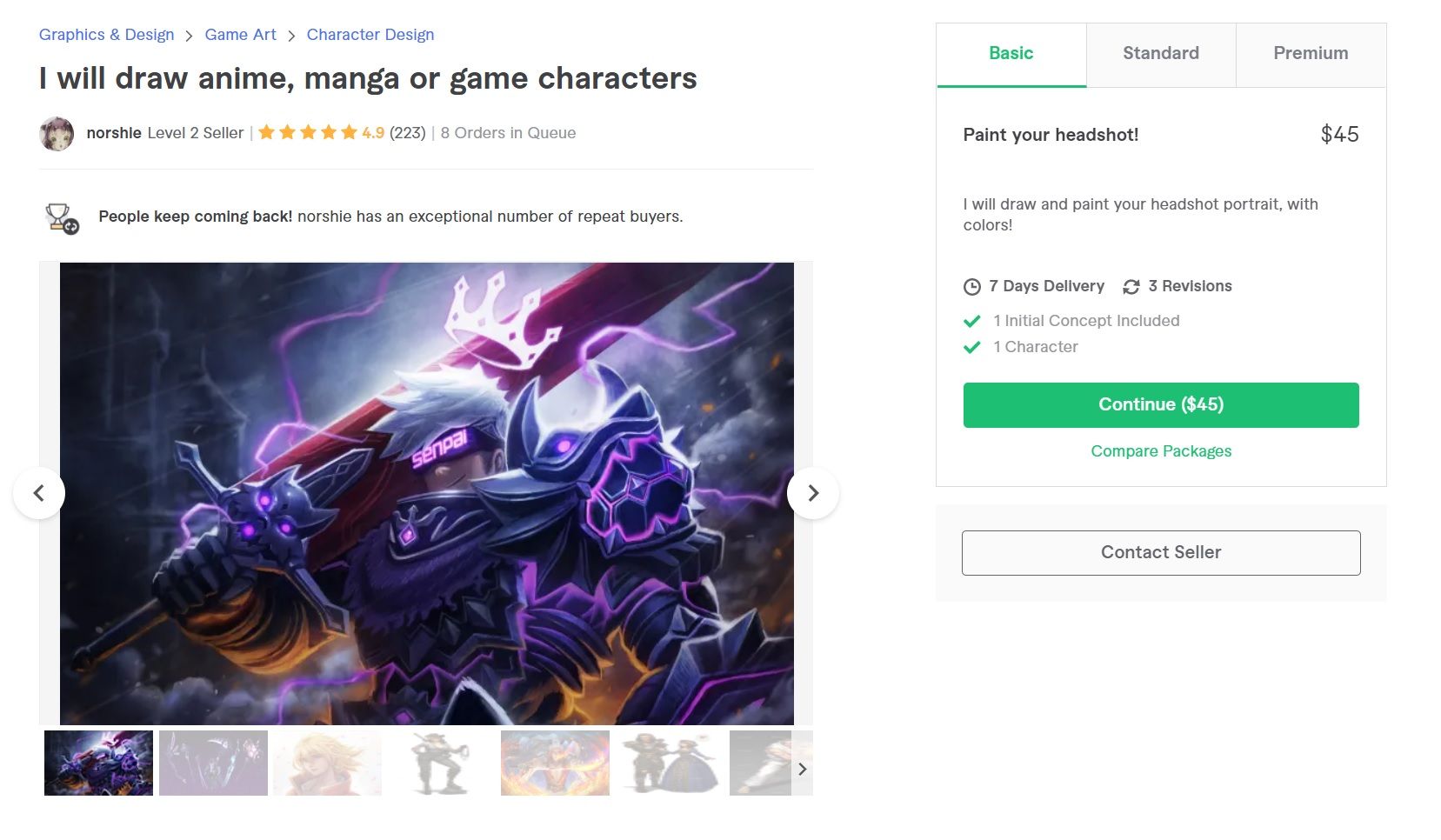 Norshie is a Malaysian artist who can do art for anime, manga, and video game characters, including Destiny art commissions. She is a very versatile artist, and her work is of the highest quality that customers keep coming back for more.
For $45, you can get a headshot portrait from Norshie that will be completed in seven days. For a full-body portrait, the price is $75, and the turnaround time is ten days.
Norshie's art is very polished and detailed, so if you are looking for a high-quality piece of Destiny art commissions, she is the best choice.
4. Raktimdasart100 – Rising Talent for your Destiny Art Commissions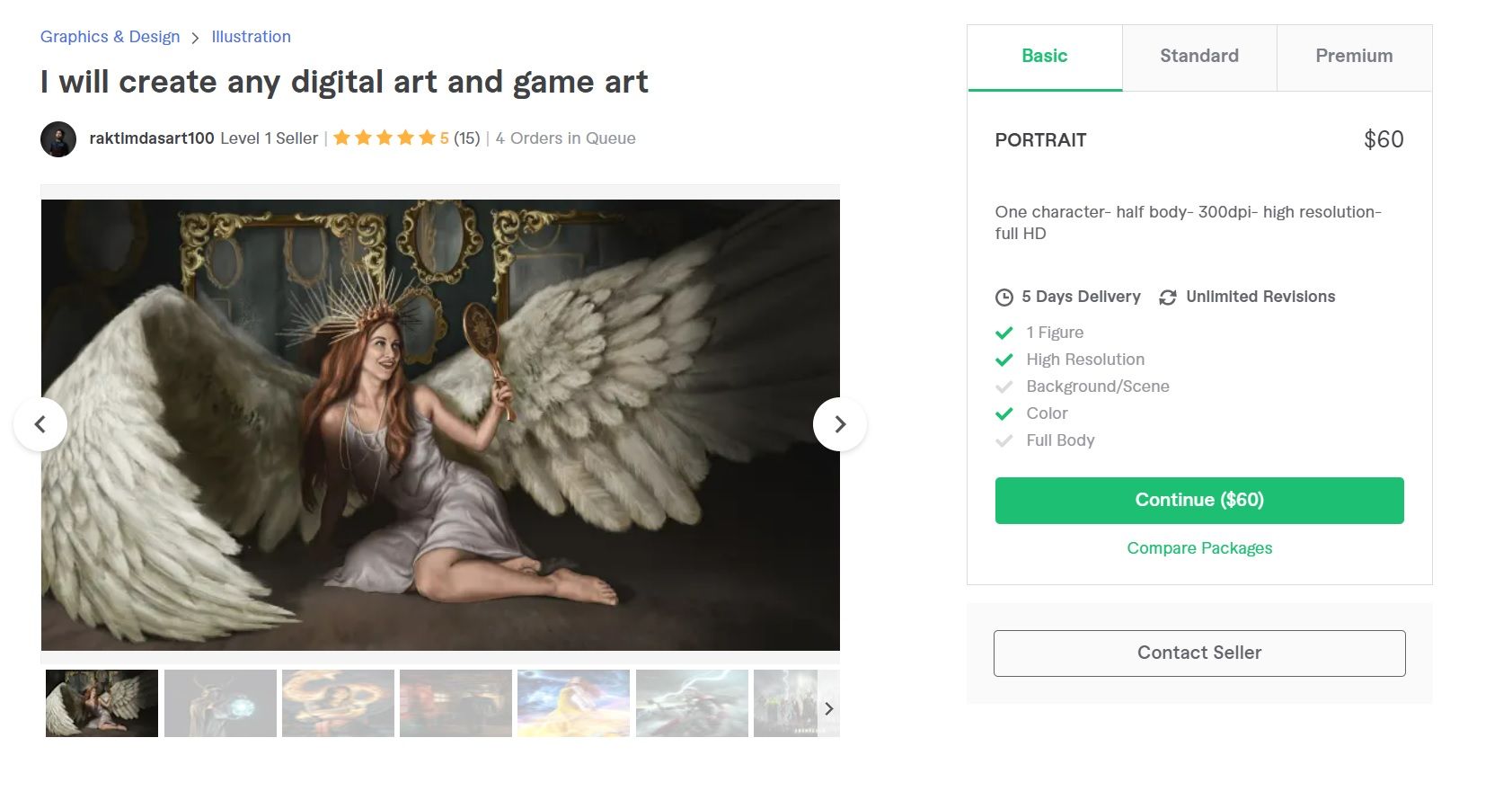 Raktimdasart100 is an up-and-coming artist who offers affordable and quality commissions. He is inspired by fantasy and video game characters, and his work is full of color.
The characters are almost realistic, with shadows and light that give them a surreal look. You can get a commission from Raktimdasart100 for $60, and it will be completed in five days.
If you are looking for high-quality Destiny art commissions, Raktimdasart100 can definitely make it.
1. Verndusk – True-to-Style Destiny 2 Artist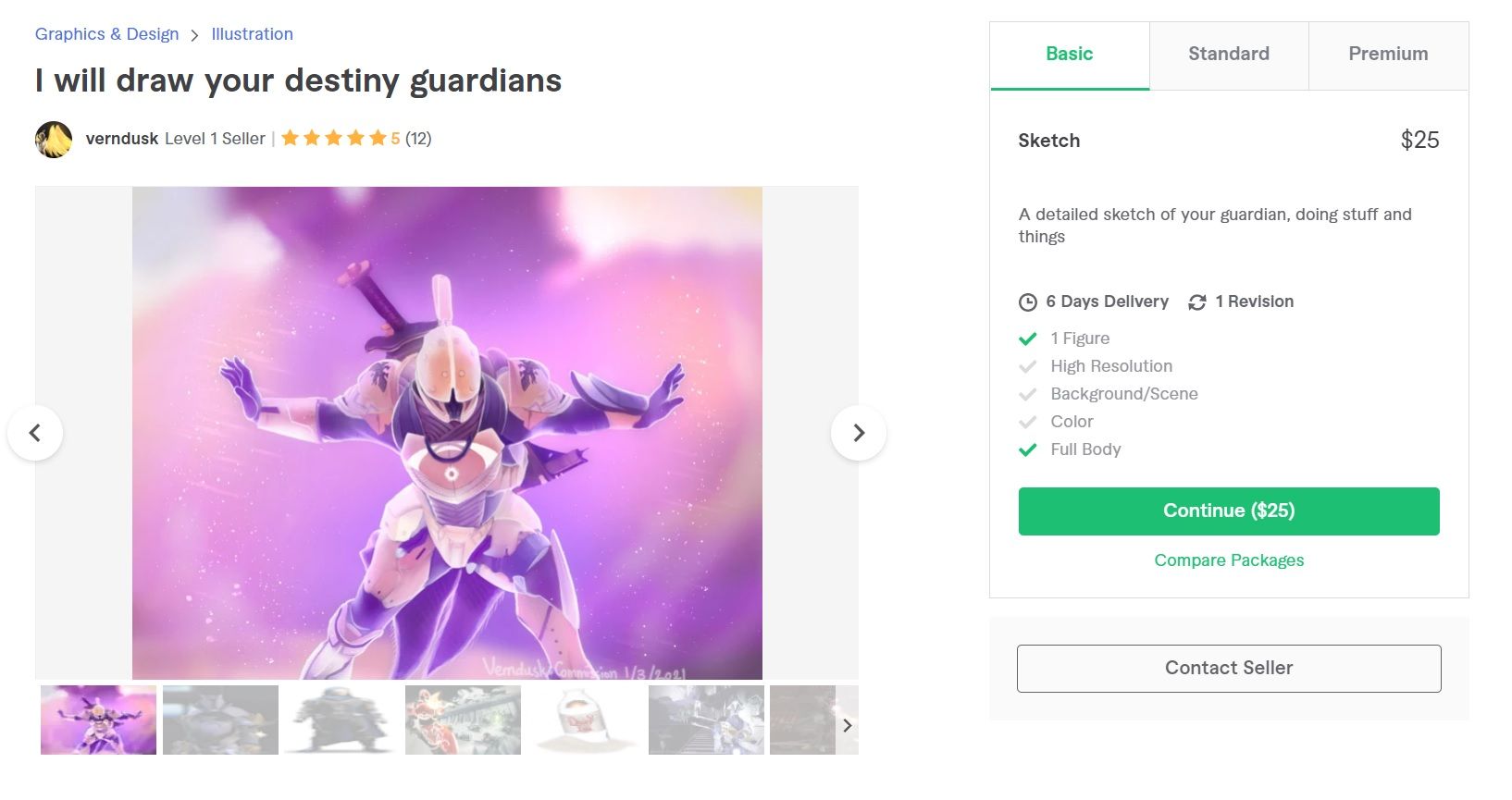 Verndusk is a very talented illustrator who creates realistic Destiny art commissions. His work is unique in its style, and he can draw your character true to the game.
He can illustrate the Guardians or Young Wolves from the Destiny game, and many of his clients praised him for his attention to detail. Verndusk's work is versatile, and he can illustrate the Guardian or Young Wolves in various poses.
Prices for his work start at $25 for a single figure with a turnaround time of six days.
If you are looking for a detailed and realistic piece of Destiny art, then Verndusk is your Destiny art commissions artist.