Last Updated on December 26, 2022
The demand for UI designers is currently higher than ever before. This means more competition to have users interact with your site and thus being able to convert them into customers.
Freelance job boards and sites specifically vetting talented UI Designers are created to help you find the best and brightest on the market. There are many sites to use to hire UI Designers, but these are the top sites you should choose from in 2022.
Where to Hire UI Designers?
Hiring a UI Designer isn't always an easy task. Especially if you're new to hiring employees, it can be hard to know what you're looking for and even harder still to find the right candidate for your company.
Don't worry, though! We've created this list of sites that are great places to find UI Designers for your business in 2022. Check them out below!
1. Fiverr – Find Unique and Affordable UI Designers on Fiverr!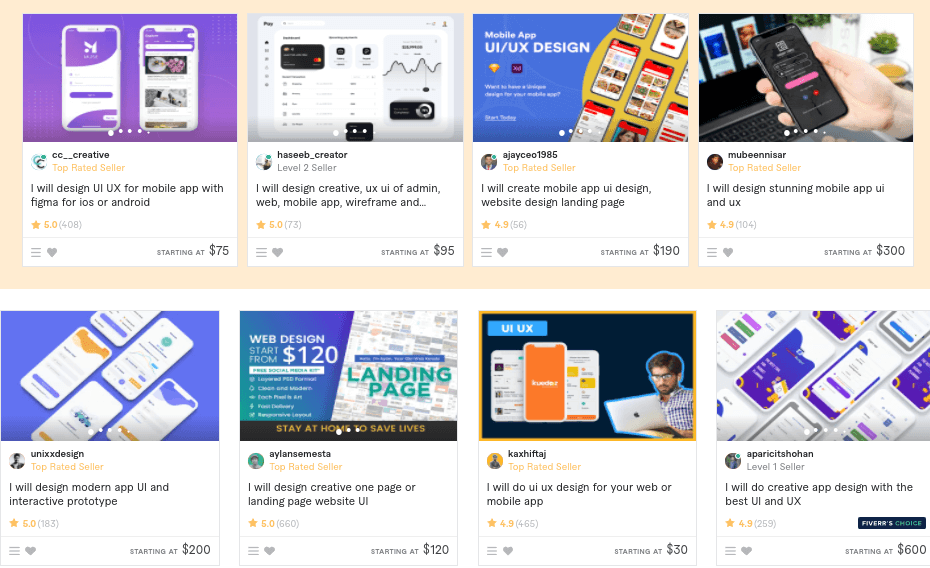 Fiverr is the perfect place for those looking for part-time, on-the-side work as a UI designer. If you're freelancing or looking for a side business, then Fiverr can be a great place to start. They even have some starter courses on offer, which will help guide you along.
Fiverr has thousands of freelance UI Designers.
Fiverr has plenty of courses and guides for new freelancers looking to get started
Fiverr Pro offers high-quality, vetted freelancers
2. Upwork – Post a Job Posting and Hire a Freelance UI Designer Quickly!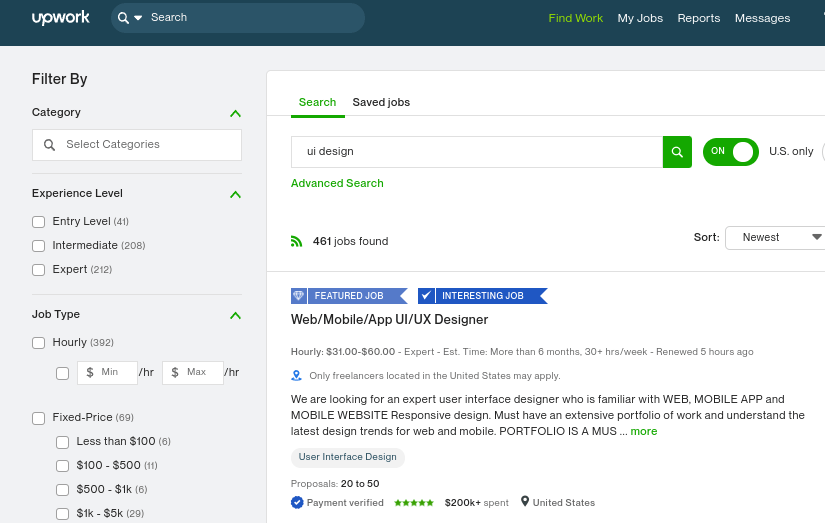 Upwork is one of the more popular places for finding freelance jobs. It's a platform where you can write your job description and post it to freelancers. Hiring a UI designer on Upwork is no different, with you writing your own job description and then freelancers responding to it.
Sites like Upwork allow you to hire designers that aren't based in your country.
Upwork has an extensive community with over 12 million users, so be sure that you're using the right platform for finding UI designers.
Upwork payments are secure and can be done easily!
You can set your own price and have freelancers apply to your post!
3. Authentic Jobs – The Leading Job Board for Designers and Developers!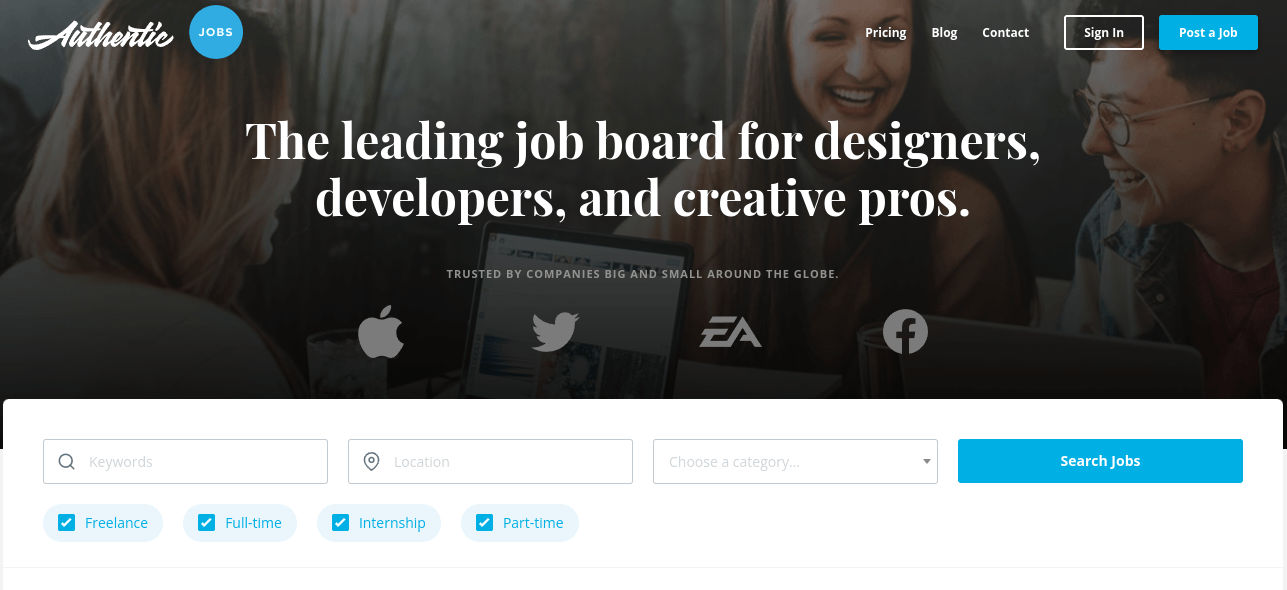 Authentic Jobs is another popular choice for UI designers looking to find jobs related to front-end development. AuthenticJobs has said that they receive 1,000s of applicants per month for their top-listed job postings, which means it should be relatively easy to stand out from the crowd with a good application.
Authentic Jobs is a trusted and well-known job board
Authentic jobs make hiring UI designers easy and has thousands of examples of good UI design work.
Authentic Jobs is a leading job board for creative professionals. Quality always comes with this job board!
Allows easy access to high-quality UI designs
4. Guru – Find and Hire Programmers and Designers for Free!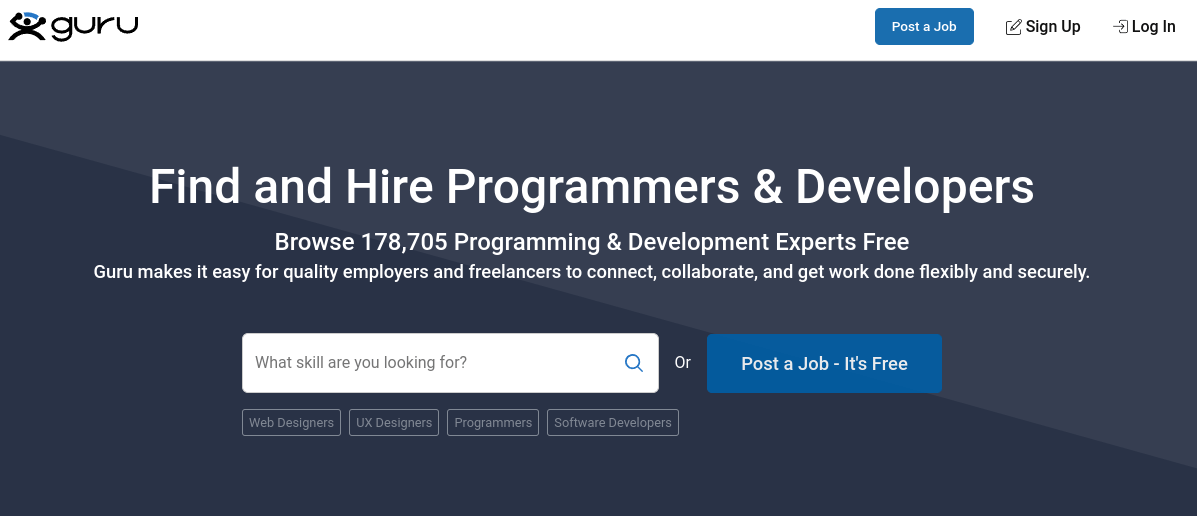 Guru is another popular place for UI designers looking to find work related to front-end development, like Python and PHP.
It's also great for companies who are looking to advertise jobs in the future or have a job lead they can use right now.
One of their main selling points is that it allows you to ask questions about your industry that other professionals will be able to answer and promote themselves.
Guru allows users to get advice from other professionals in their field
Guru has thousands of UI designers on its website ready for hire right now
Guru will enable companies to advertise jobs and leads easily without hassle
Guru offers beginners advice, courses, and guides on how best to apply for freelance positions.
5. Toptal – Vetted, Trial-to-Hire Freelancers With a Quality Guarantee!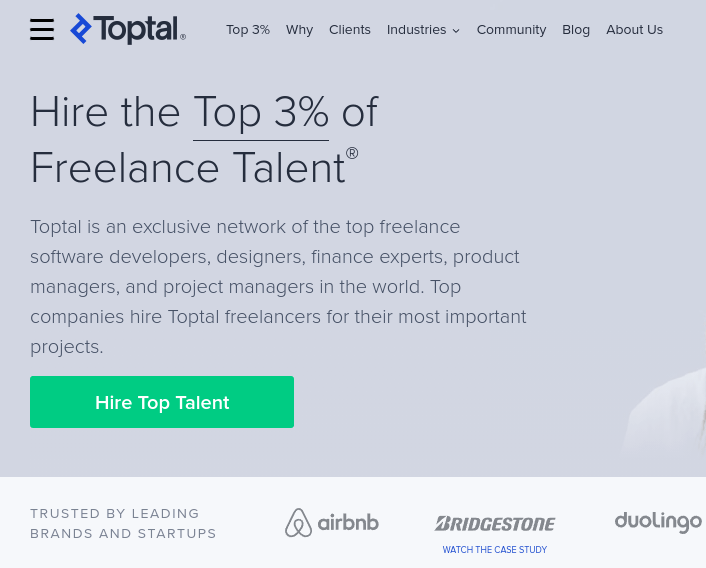 Toptal is often regarded as one of the best companies for finding freelance jobs available.
As well as being able to gain work, there are also courses available on the site covering topics such as freelancing effectively and landing clients successfully. There's also a support network for you to get advice from other members on the platform.
It's free to sign up; however, there are fees associated with certain features within this company, such as posting jobs or promoting yourself.
Toptal is one of the best companies for finding freelancing work.
Toptal freelancers are vetted to ensure high-quality work
You can use a trial-to-hire method to guarantee you receive quality work!
6. Behance – Find UI Designers on the World's Largest Creative Network!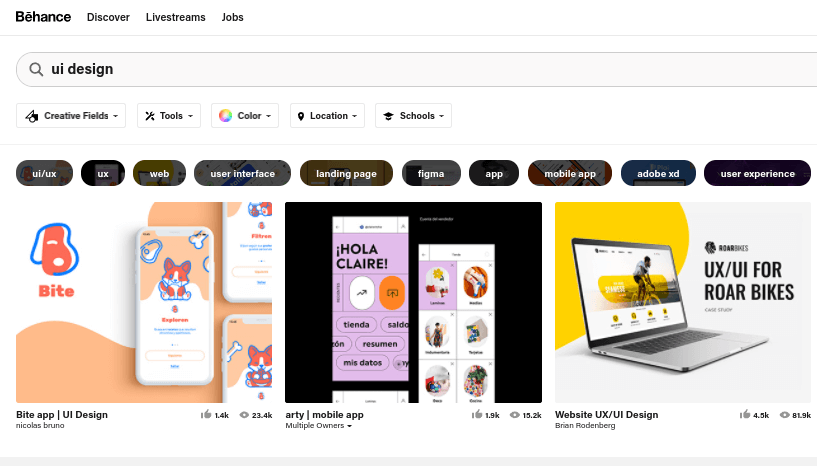 Behance is arguably one of the best places to find jobs related to graphic design, mainly because it allows you to post your work publicly for all to see. Behance is a great way to meet the right people and get a leg up on your competition, thanks to its high amount of traffic.
Key Points
Unlimited number of projects
Behance allows you to get familiar with the designers through videos and messaging
Ability to design custom pages
Mobile support
Behance is great for hiring UI Designers for contracts and freelance work.
7. Dribbble – Home to the World's Best Design Professionals

Dribbble has often been described as one of the best places for finding jobs related to graphic and UI design. The 'about' page on their website says that they already have over 8 million designers using this service, so if you're looking to hire or be hired, then it's definitely worth exploring this site.
Dribbble also has a vast amount of social media following, too, with no signs of slowing down either.
It allows you to hire freelancers by the hour, day, or even week.
It has thousands of professional profiles from freelancers in many graphic design fields, including logo design, animation, d
Freelancers on dribbble have all been vetted.
8. 99 Designs – The Most Popular Place to Find Freelance UI and Graphic Designers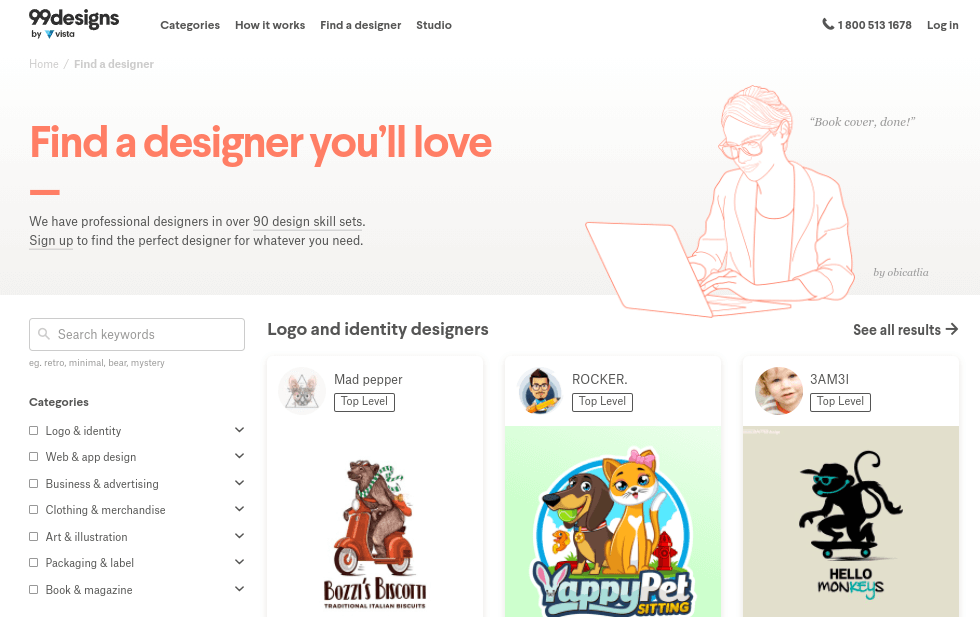 99 designs have been referred to as 'the design world's answer to e-commerce.' This site has been described as being highly professional, having good communication between designers and clients, and offering different levels of membership depending on your needs.
99Designs is one of the most popular choices for finding graphic designers.
It's a platform where customers can post their project and set out what they need to do before receiving bids from designers around the world who are interested in working on it.
This means there's plenty of chances to find the perfect designer for your next job.
This is also reflected by data showing that $1 billion worth of work was completed through this company alone!
How Much Do UI Design Services Cost?
The average amount of money that you spend on hiring a User Interface Designer will vary depending on what design agency or individual designer you work with. In general, the average cost is $30/h – $65/h (mid-level) to $100/h + (high end).
Why Should I Hire a Freelance UI Designer?
Hiring a freelance UI designer is probably the best option for any business that wants to work with a talented designer but they don't want to commit to hiring one full-time. If you're looking for good UI designers, there are many websites and job boards available to help you find the right person for your project.