Last Updated on December 27, 2022
Do you have a business idea that first requires an identity? Do you have a new business in need of a logo? Are you a part of an established business that simply needs a rebrand?
There are endless options for you to choose from when looking for someone to design a new logo for your business.
In this article, we'll walk through some of the best logo design services available today, so that you can make the best decision for your business.
What are the best logo design services?
Here are my top picks for the best logo design service.
Fiverr
Without a doubt, one of the best logo design services on the market right now is Fiverr.
You may know Fiverr as the website that allows you to hire someone to write a blog post for you for $5, but they are so much more.
Fiverr is a freelancer marketplace that allows creatives to market and sell their services to prospective buyers. Individuals and businesses alike come from all over the world to hire people to write articles, edit videos, perform data analysis, do voice overs – the list goes on.
Of course, specific to what we're talking about here, Fiverr is known as one of the best logo design services, too. This is a very popular option for those that don't want to go down the traditional route of hiring a large consulting firm or agency.
At the outset, before refining your search, you will see over 14,000 logo design services offered on Fiverr. From there you can narrow down your search to find a seller that best suits your needs and circumstances.
Some examples of the filters that you can use are:
Logo design type: Minimalist, 3D, Mascot, Signature, etc
Seller details: Seller Level, Languages spoken by seller, etc
Budget & Delivery time
Once you've filtered down your search, you can dive deeper into individual seller profiles to see what exactly they charge, examples of their work, buyer reviews, and more.
No matter your budget, design requirements, or timeline constraints, you should be able to find a seller on Fiverr that meets your needs. That is why Fiverr is one of the best logo design services on the market today.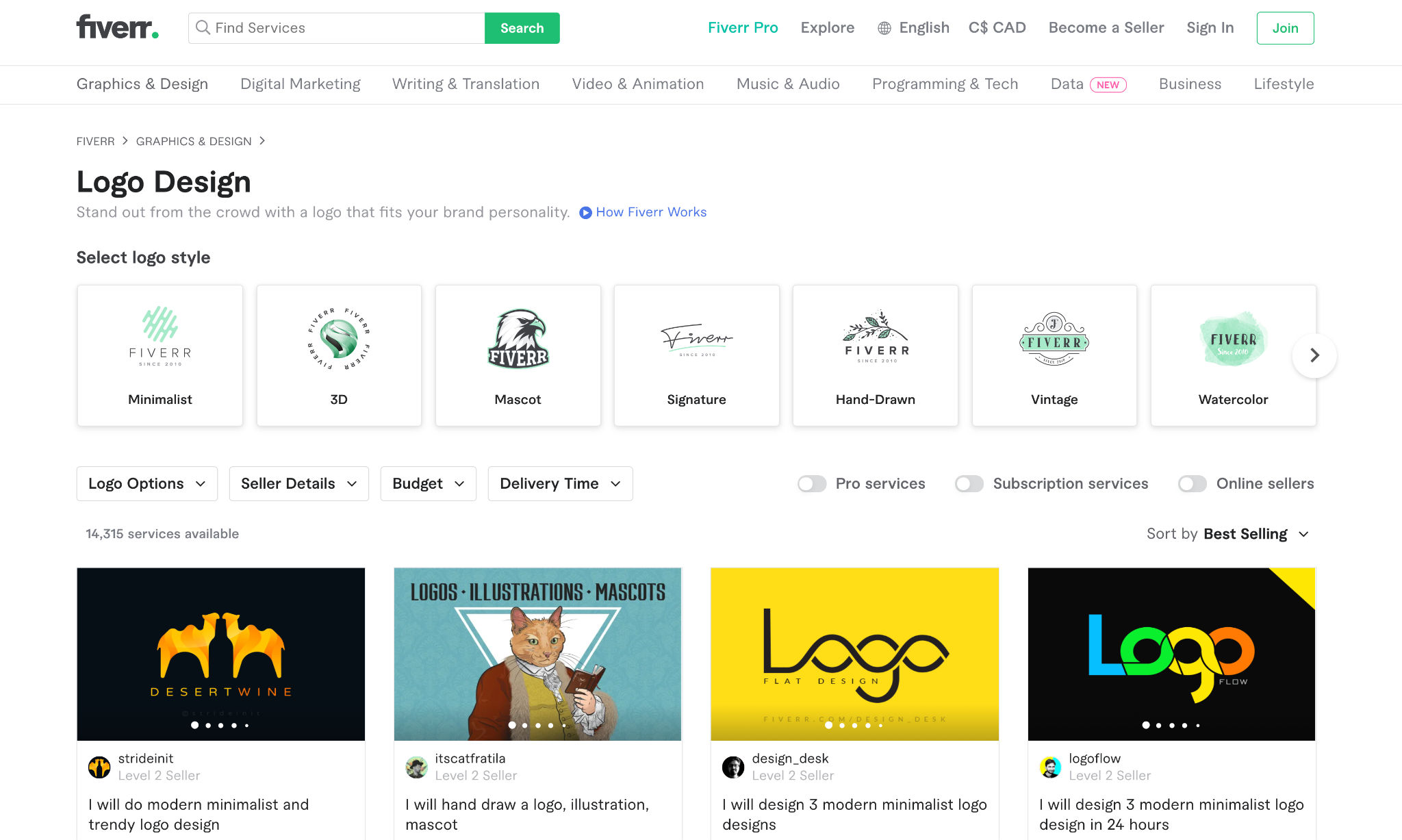 Design Crowd
Similar to Fiverr, Design Crowd is a crowdsourcing marketplace where individuals or businesses can go to find creatives to hire. Although, Design Crowd, as you probably guessed, is specifically for design related creations. Think: website design, apparel design, print design, and logo design, too.
How does it work? Well, it works a bit different from Fiverr.
Instead of narrowing your search to find one seller in particular to hire, Design Crowd has you input your design requirements and open a competition for their designers to compete for your business.
You select how many designs you want to receive from their global network of designers, which contains various unique logo templates all the way from hardcore Black Metal to VTuber logos.
You'll receive that amount of designs based on the requirements and preferences that you input. And then you simply select and download the winning design.
Design Crowd employs over 1 million freelance designers, and proclaims themselves to be the world's #1 custom design marketplace. I think that is for you to judge, but they are certainly one of the best logo design services available today.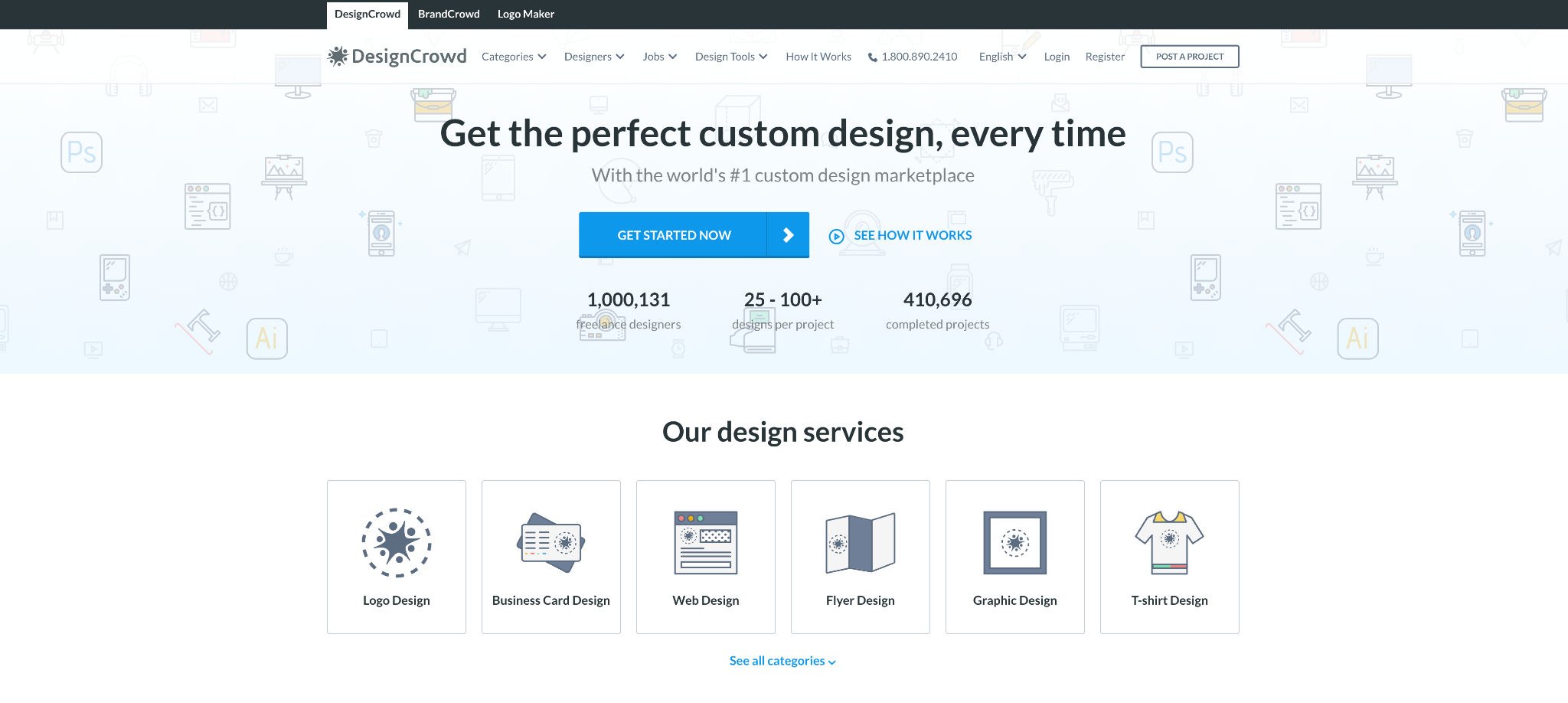 Tailor Brands
Tailor Brands is the world's first AI-powered logo design and branding platform. In other words, they have a computer algorithm that takes information and requirements that you input, and subsequently provides you with various versions of a logo design for you to choose from.
There are 6 steps to follow, which will result in many logos being presented to you in under 3 minutes.
Enter your business name: and input a bit of information about your business
Choose your logo type: icon based, wordmark, or initial based
Select your font preferences
Design logo: multiple logo variations are created and presented to you
Customize your design: customize font style, icons, and more with their editor
Download your logo
Tailor brands are an amazing modern tool for the modern day business. They have over 25 million users worldwide, and have generated over 500 million designs to date. No doubt they are one of the best logo design services out there.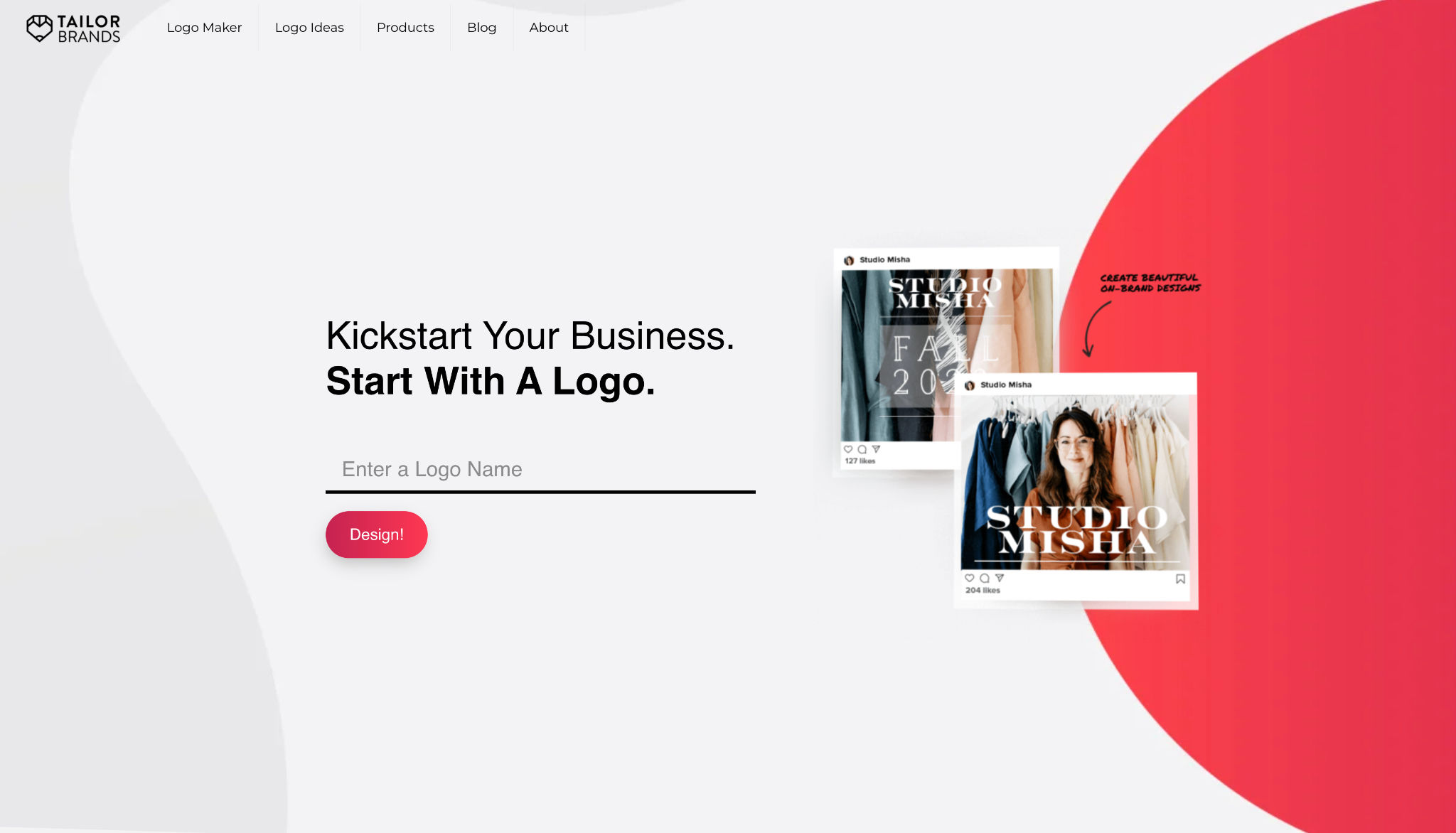 The Logo Company
As the name of the company implies, The Logo Company is indeed a logo design business located in New York City, New York.
They have evolved over time into a well-rounded design business, but their bread and butter are certainly logos.
The Logo Company takes more of a traditional agency approach to logo design when compared with the other design services previously discussed. In other words, they dedicate a team of designers to your project and have a hands-on approach to design.
These designers will work with you to chisel out a logo specifically based on the qualities of your business. They will provide you with 5 custom, professional concepts to choose from and further refine with unlimited redraws and revisions.
A defining characteristic of The Logo Company and how they do business is they offer a money-back guarantee. They place such a premium on client satisfaction that they will refund you all of your money if you're not ultimately satisfied with their work.
Their basic package, which will give you finalized logo design, costs $199 and scales accordingly. Additional services such as business card design and social media file packs are available too at an additional cost.
If you value the comfort and security of an established agency model with human interaction, then The Logo Company may be the fit for you.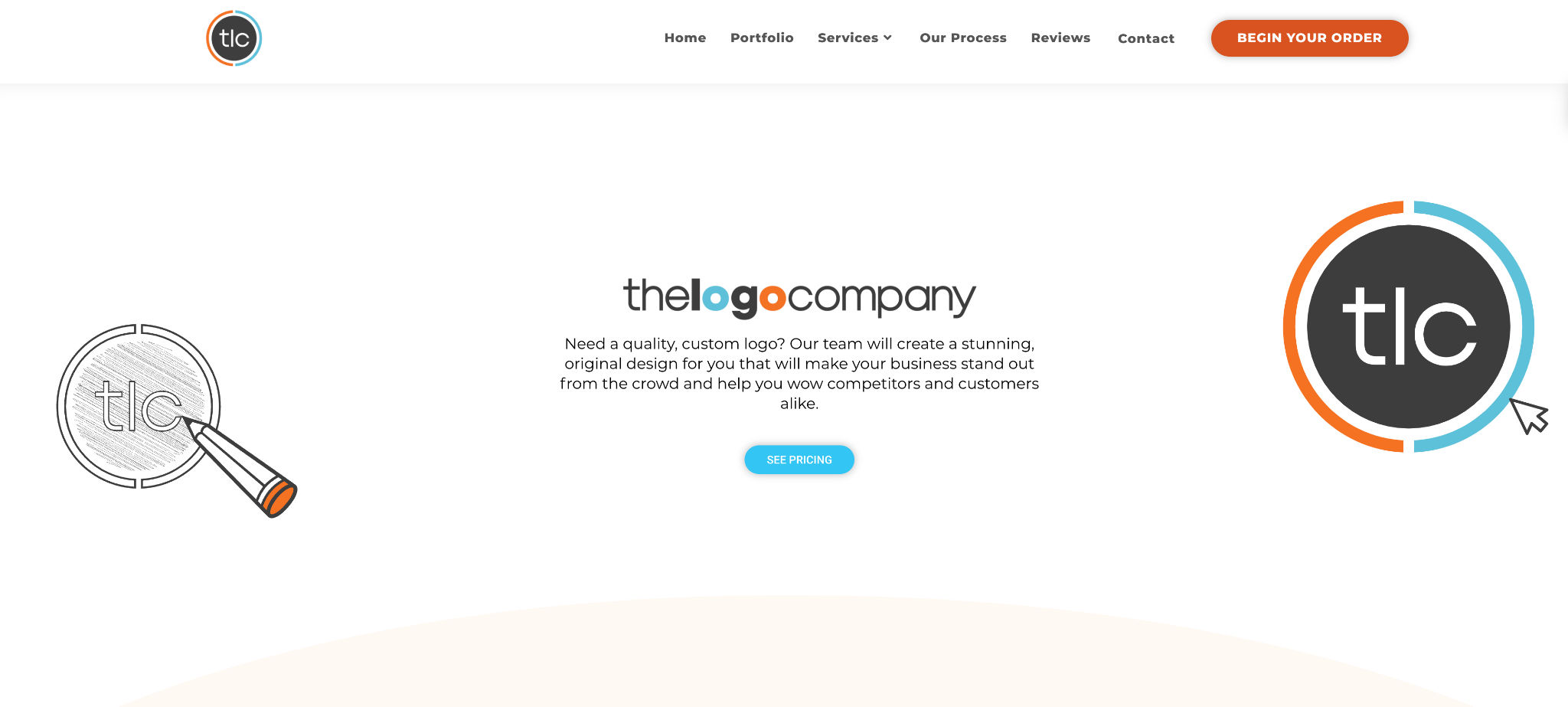 Looka
Looka is another AI-powered design platform that allows you to input your business information and design preferences, and it will instantly do the work for you. That is certainly a big advantage for companies that are propelled by this type of technology.
First you start with design inspiration. You enter your business name and the styles of logos, colors, and symbols that you like. Inspired by your preferences, Looka provides you with a wide variation of designs for you to then customize and perfect with their editing tools.
Then choose a logo that you love and preview what it looks like on business cards, T-shirts, and more. As you make changes to logos in the editor, previews update in real-time. Download the files, and you're one step closer to building a great brand.
If you're in a pinch for time, or you want to quickly act on a spark of inspiration, Looka may be the best logo design service for you.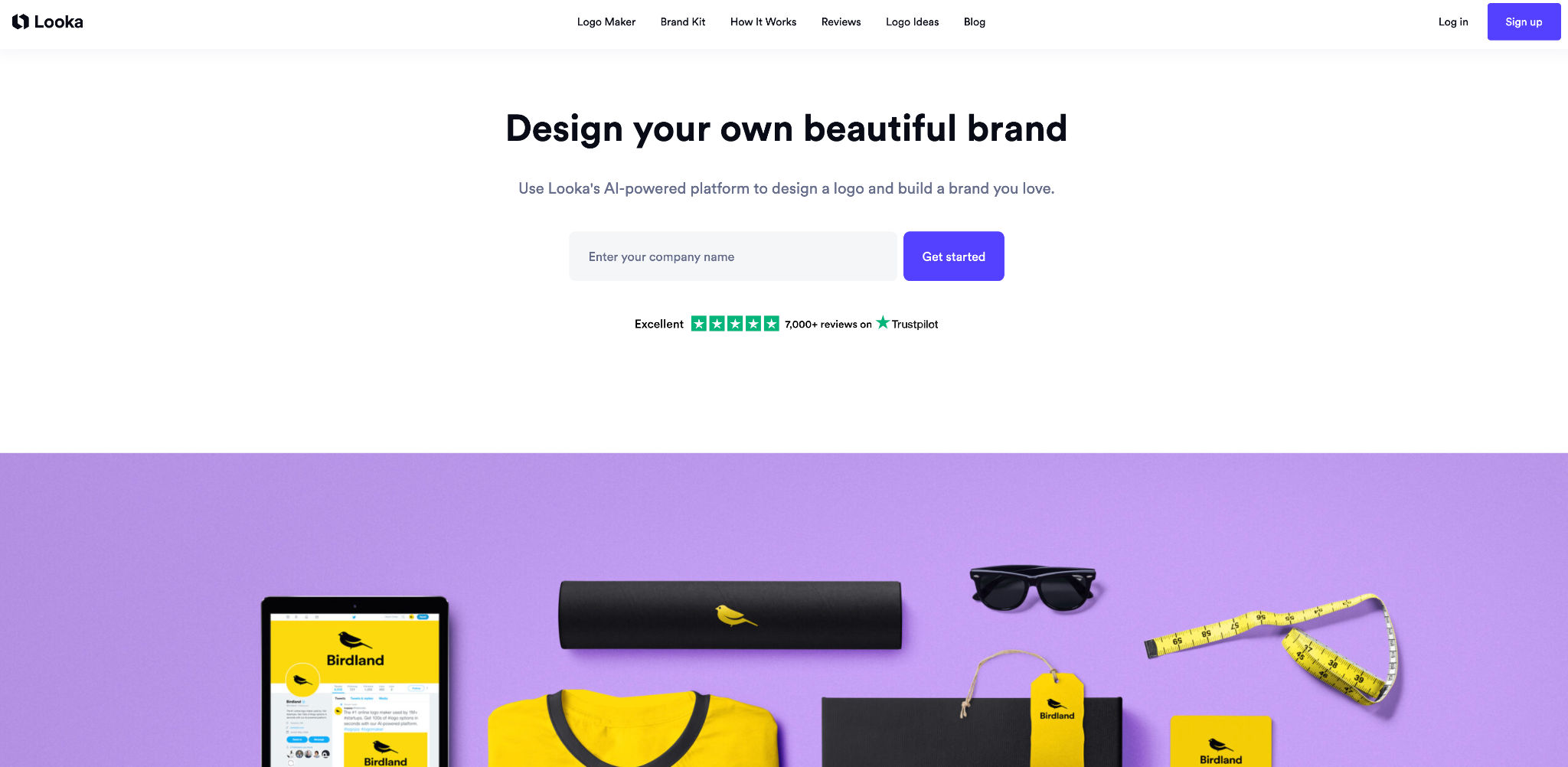 What is the cost of a logo design service?
There is a wide range of costs for a logo design service. You can hire a large branding consulting agency that will provide you with a fully fleshed out branding strategy, including a logo, for a hefty fee. We're talking thousands, if not tens of thousands of dollars. Or, you can hire a freelancer from a site like Fiverr, have a more personalized experience and simply receive a logo without all the rest, for as little as five dollars. It simply depends on your needs.
Who is the best logo design company?
The answer to this question really depends on your individual needs. With that being said, I believe the best place to begin your search would be Fiverr. There is an ocean of talented design freelancers chomping at the bit to help and to work. Regardless of your needs and budget, you will be able to find someone there who best matches your needs.