Last Updated on December 27, 2022
In order to succeed in the business world today, it is essential that your business has a mobile app version to appeal to a massive audience of over 7 billion mobile users worldwide. With such tough competition across the mobile app industry, it is essential that your app stands out amongst its competition.
Developing a mobile app doesn't just require the necessary technical skills, but also marketing expertise in order to increase brand recognition, customer loyalty, customer engagement, and most importantly sales. Many entrepreneurs find themselves with either technical abilities or marketing abilities, but never both.
Sometimes business owners do have a wide range of skills but are masters of none. It is important to find someone who is an expert in mobile app development services that you can work with to take your brand to the next level.
What are the best mobile app development services?
Here is our list of the best mobile app development companies and freelancers:
1. Ajayceo1985 – A top-rated seller with many repeat buyers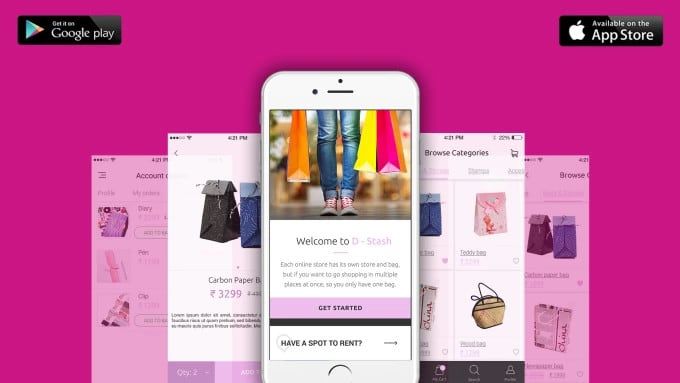 Ajayceo1985 is a top-rated seller on Fiverr. This certification is only given to the best of the best Fiverr sellers who consistently deliver high-quality service to every buyer that they work with. Ajay has over 9 years of experience in mobile app development and is an expert in PHP, iOS SDK, and MySQL. His apps have a beautiful display and easy to ready text that really engaged me as a reader.
He is from India and has over 2,338 reviews with an average rating of 4.9 out of 5 stars. He clearly has great communication skills because his average response time is 1 hour.
This seller has developed over 700 apps so far in his career and promises clear communication throughout the app-building process.
He has experience in dating apps, finance apps, food ordering apps, and taxi booking apps; so whatever app you need to be built, Ajay has the experience needed to deliver a high-quality product.
If you are looking to work with the best of the best mobile app developer on Fiverr, you should message Ajay right now.
2. Techdesigner430 – A mobile ap developer who specializes in Design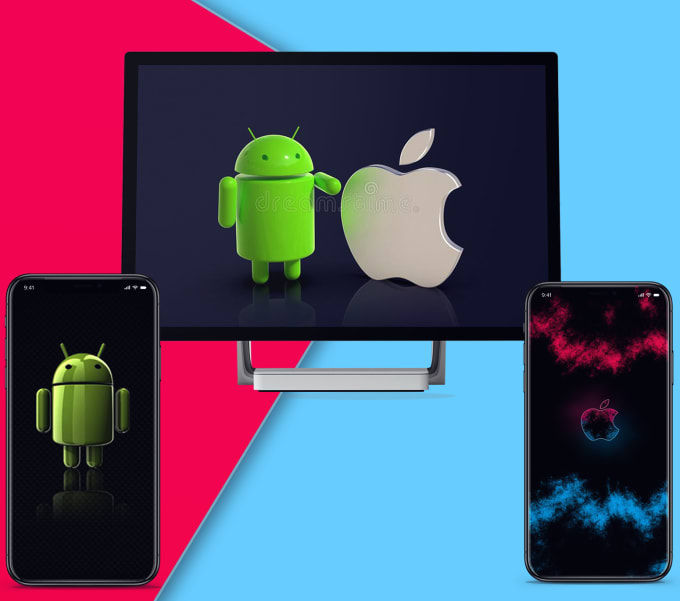 Techdesigner430 is a design expert who have experience building mobile, IOS, and android apps. They are a level 2 seller with a perfect 5-star rating across their 59 different reviews. Based out of Pakistan, they have an average response time of 1 hour and have been working on Fiverr since September 2020.
They specialize in graphic design and make sure your app captures a viewers attention and keeps them glued to their phone screens throughout the entire app experience. They use Flutter, React Native, and Swift to build their apps and offer on-demand app features such as push notifications, real-time chat integration, and payment gateways integration.
If finding a seller who is an expert in UI/UX design and can make your app look stunning, you should send them a message today.
3. Techxperts_ – A team of White-Collar Workers from Pakistan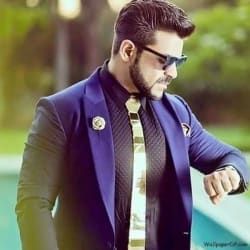 Techxperts_ are a team of white-collar workers from Pakistan. Working with a team brings great benefits when it comes to building a successful app. When it comes to coding and programming, it is easy for a developer to make errors and not notice them. It is essential to have a team of developers who have a second set of eyes to check for any errors and remove them so that users have a great overall experience using your app.
They are a level 1 seller with a perfect 5-star rating with over 90 reviews so far. They are completely fluent in English which is crucial when it comes to communication between buyers and sellers.
This seller is also a master in eCommerce management, so if your app is designed to sell products, you should message them today.
4. Kaxhiftaj – A team of mobile app experts that will also help with branding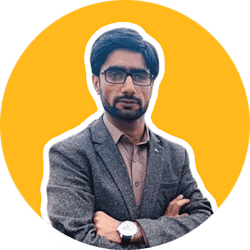 Kaxhiftaj is a top-rated seller from Pakistan with over 1000 reviews and an average score of 4.9 stars out of five. A unique skill that this seller has is that they are fluent in three different languages. This can be used to your advantage if you wish to appeal to clients who speak a language other than English. This seller also helps with branding which is something no other seller mentioned before.
Not only will this seller deliver on the tech side, but they will help you with branding your app so that customers learn to love and trust the app you want to be built. They offer video ads which are essential to get people talking about your product. We all see how popular Tik Tok, Youtube, and Instagram are today, so having someone who can create ads can be the key difference that separates you from your competition.
If you are looking for someone who understands the tech and marketing of app development, book this seller now.
5. Amazonexpert571 – A Cost-Effective Alternative New Seller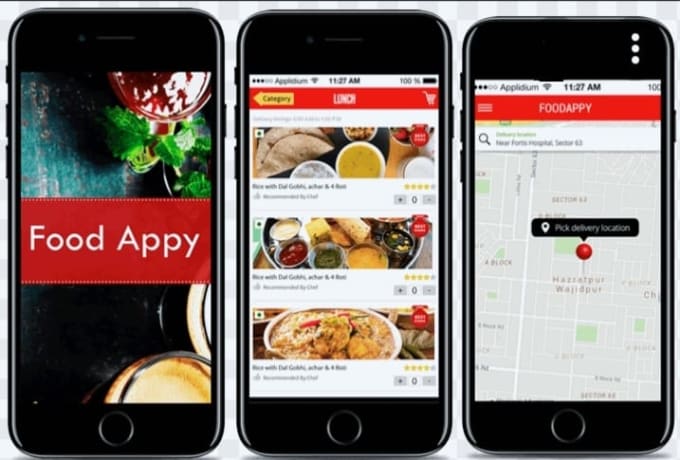 Amazonexpert571 is a new seller who is offering their services at a discount. Her name is Ayesha and she just started selling her services in May 2021, but she has over 9 years of experience developing mobile apps. As you can see from the photo above, she is an expert in designing apps that draw in a user's attention.
Many sellers on Fiverr offer low rates in order to build their reputation over time which means working with Ayesha could save you hundreds, if not thousands on building your app.
Her basic service starts at just $5, so act now before she raises her rates and you miss out on this amazing deal
How much does it cost to develop a mobile app?
Developing a mobile app has different costs depending on the seller you decide to work with. You can save money by working with a relatively new seller, who will charge as low as $5 for their services. The only downside is sometimes you may work with someone whose native language is not English which could lead to communication issues down the life.
Working with a more experienced seller will cost you anywhere between $200 to $1,000 depending on the features you need and other factors such as delivery time. Whichever route you choose, fiverr has many different sellers who are there for all of your app development needs.